Gluten free fig and red currant cake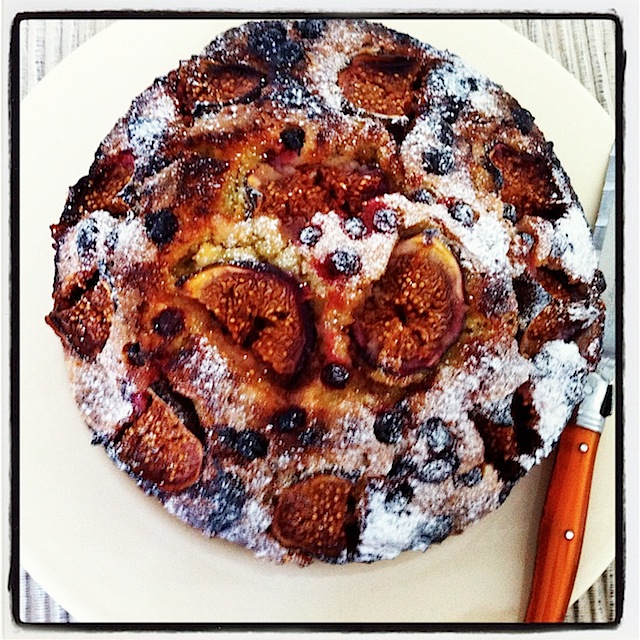 100g butter, softened
150g golden caster sugar plus a little extra for sprinkling
3 eggs
75g gluten free self-raising flour
1 teaspoons ground cardamom
200g / 4.5 cups ground almonds
4 ripe figs cut into quarters
50g red currants
1 tbsp icing sugar for dusting
Preheat the oven to 160c / Gas 3.
Using an electric hand or stand mixer, beat the butter and sugar in a mixing bowl until fluffy.
Add the eggs one by one, beating the batter in between. Sift over the flour and ground cardamom, add the ground almonds and beat until just smooth. Pour the batter into the lined tin and smooth the surface.
Stud the figs and red currants over the top of the cake and sprinkle with a little extra golden caster sugar.
Bake in the preheated oven for 1.5 to 2 hours, until the cake is firm to the touch and a knife inserted into the middle of the cake comes out clean.
Remove from the oven and let cool for 10 minutes before removing from the tin before turning onto a wire rack to cool completely. Dust with icing sugar.
Adapted from Hannah Miles' gluten free plum and cinnamon cake from The Gluten Free Baker.
Recipe by
Maison Cupcake
at https://maisoncupcake.com/gluten-free-fig-cake-with-red-currants/