Raw green cavolo nero soup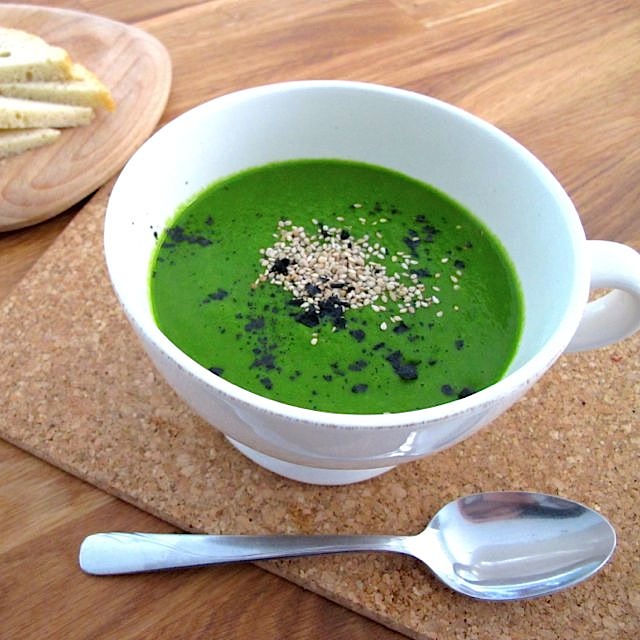 3 left over leaves cavolo nero
1 onion
400ml can coconut milk
200ml water
1 tbsp Thai curry paste
1 vegetable stock cube
Half a butternut squash, skin still on
1 tsp sesame seeds (optional)
Pinch of salt (optional - I used black salt)
Place all ingredients into the Vitamix jug.
Replace the lid firmly.
Set to "soup program".
Stand back and wait for about five minutes.
Serve with a sprinkling of sesame seeds and a pinch of salt - I am enamoured with my Swedish black salt at the moment but you can use whatever you have.
Serving size:
Approx 300ml
Recipe by
Maison Cupcake
at https://maisoncupcake.com/spicy-kermit-raw-green-cavolo-nero-soup-recipe-made-with-raw-vegetables-in-the-vitamix/