Linguine, ham and olives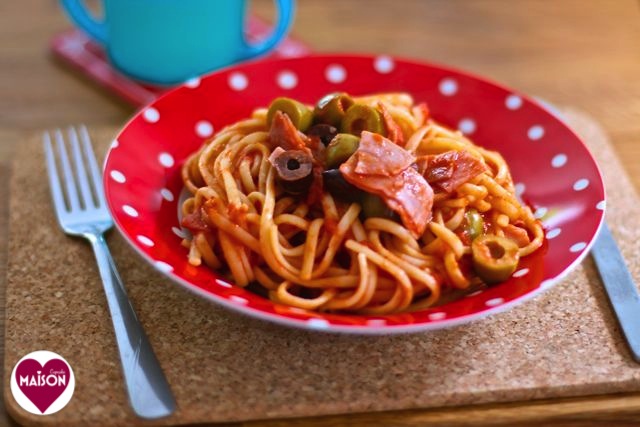 30g linguine or other string pasta
half a can of plum peeled tomatoes (200g)
1 tbsp tomato puree
1 tbsp olive oil
6 olives, pitted and sliced
25g cooked ham, chopped
Cook the pasta in boiling water for around 10 minutes until just about soft or "al dente" as the Italians say.
Meanwhile use a stick blender to briefly whizz the tomatoes. Heat the tomatoes in a small pan until just about up to the boil then add the tomato puree and simmer whilst the pasta continues to cook.
Drain the cooked pasta and tip back into the empty pan.
Add the olive oil to discourage it sticking, pour over the tomato sauce, the ham and toss.
Serve in a bowl and scatter over the olives on top.
Serving size:
300g approx