Two minute chocolate pumpkin mug cakes recipe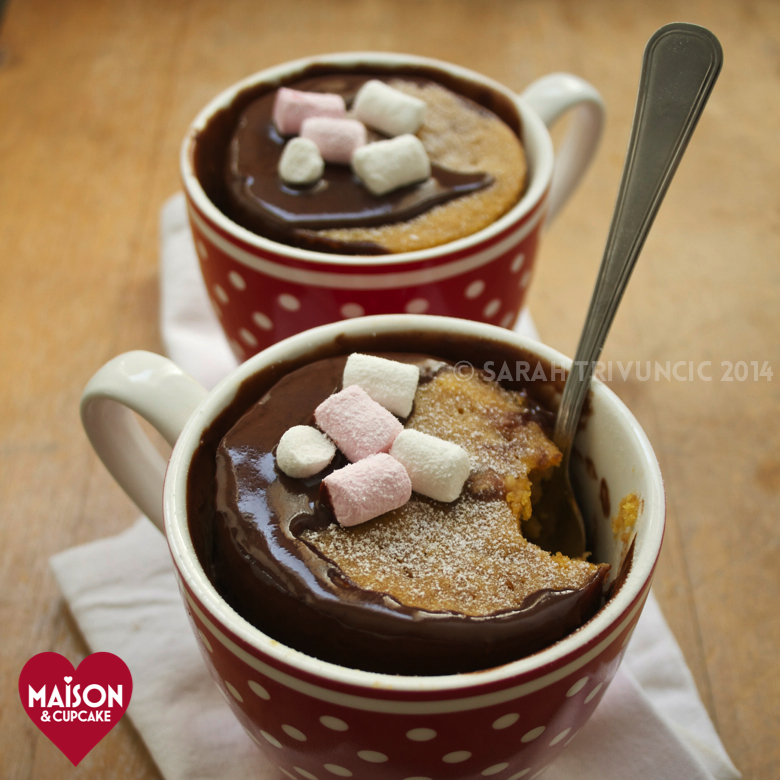 Serves:
1 large mug cake, 2 servings
50g butter
50g sugar
1 large egg
50g self raising flour
1 tbsp pumpkin puree
1 heaped tsp Nutella
50g dark chocolate for melting
Melt the butter in a 20 second burst or two in the microwave.
Stir the sugar into the butter.
Break in the egg and stir again.
Spoon in the flour and beat.
Spoon in the pumpkin puree and beat until mixed through.
Immerse a heaped teaspoon of Nutella into the batter.
Microwave on full power for two minutes.
Melt the chocolate, again in short bursts. Pour over.
Scatter with mini marshmallows and icing sugar and serve.
Recipe by
Maison Cupcake
at https://maisoncupcake.com/chocolate-pumpkin-mug-cakes-recipe/