Crockpot beef on the bone stew recipe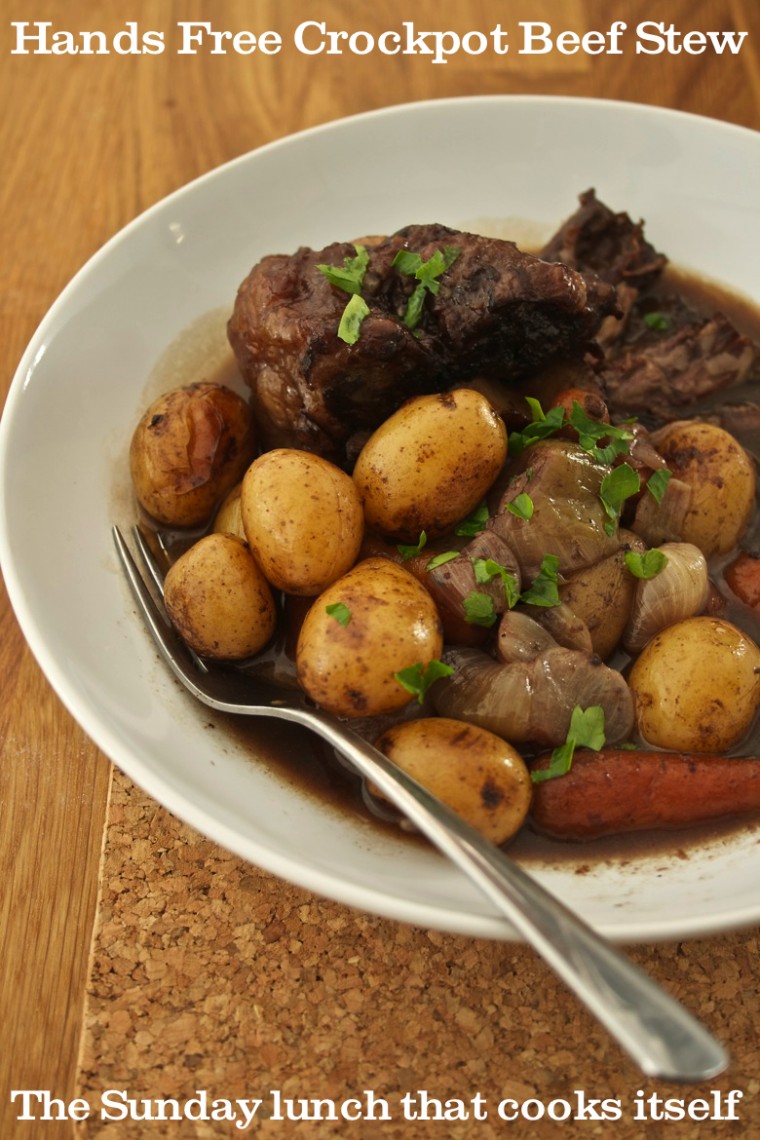 800g beef on the bone or oxtail
2 tbsp plain flour to coat
2 tbsp groundnut oil
1 beef stockpot or cube dissolved in 500ml boiling water
300g shallots, peeled and trimmed (cut banana shallots in half)
300g carrots (I used Chanteneys that could go in whole)
500g small new potatoes
Salt and pepper seasoning
Toss the beef pieces in flour with some salt and pepper.
Over a medium heat, heat the oil and fry the coated beef until brown on each side.
Lay the browned meat in the base of the Crockpot.
Cover with the shallots, carrots, potatoes and beef stock.
Cook on "high" setting for 4-6 hours.
Recipe by
Maison Cupcake
at https://maisoncupcake.com/crockpot-beef-on-the-bone-stew-recipe/