Gluten free waffles using Belgian Waffle Maker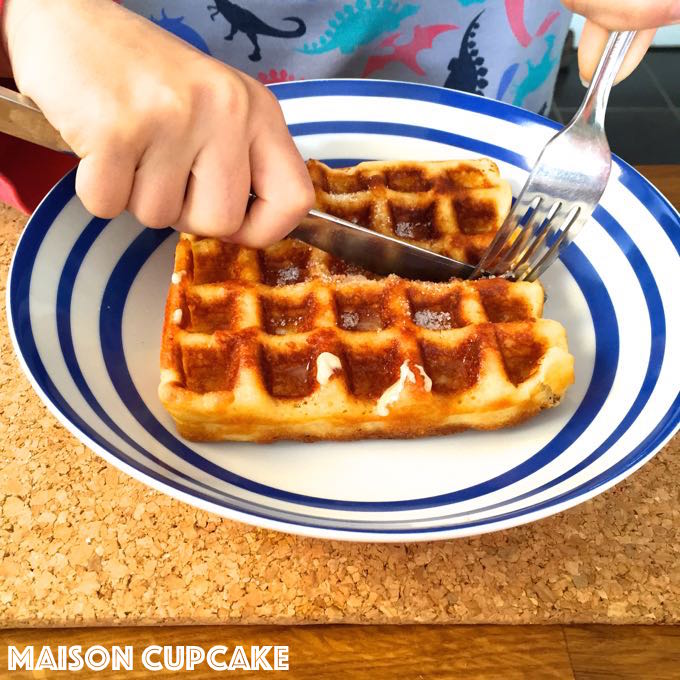 2 eggs
300ml semi skimmed milk
80g unsalted butter, melted
1 tsp vanilla extract
200g gluten free self raising flour
35g caster sugar
Preheat the Belgian waffle maker. If using the Sage waffle maker, use the Classic setting and choose your preferred browning setting.
In a medium sized bowl, mix the wet ingredients; eggs, milk, melted butter, vanilla extract.
In another bowl, sift the gluten free flour and combine with the caster sugar.
Make a well in the dry ingredients and pouring in the wet ingredients, mix into a batter making sure the largest lumps are mixed in. A few small lumps are okay.
Using a ladle, pour the batter into each compartment of the waffle maker. Beware not to overfill. Close the lid and cook for around 4 minutes - or however long the built in timer suggests.
Serve waffles immediately with the topping of your choice.
Recipe by
Maison Cupcake
at https://maisoncupcake.com/gluten-free-waffles-using-belgian-waffle-maker/