Pizza Muffins with Black Olives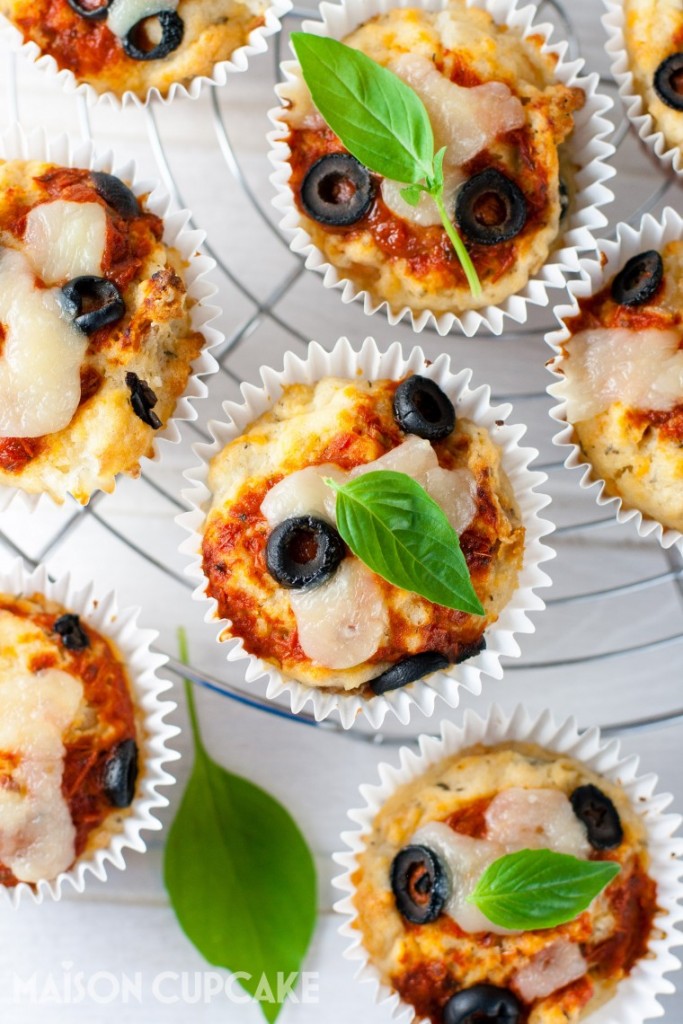 275g self raising flour
1 tsp baking powder
½ tsp bicarbonate of soda
1 tsp salt
1 tsp dried thyme
80g sun blush tomatoes
150g mozzarella cheese
50g sliced black olives
100g melted butter
275ml buttermilk
1 large egg
100g bottled pizza sauce
Preheat the oven to gas mark 6. In a large mixing bowl combine the dry ingredients; flour, baking powder, bicarbonate of soda, salt, thyme.
Chop the sun blush tomatoes and mozzarella cheese into 10mm pieces. Set one third of the mozzarella pieces and one quarter of the black olives aside.
Add the chopped sun blush tomatoes, sliced black olives and two thirds of the mozzarella to the dry ingredients. Stir gently with a metal spoon until all chopped ingredients are incorporated and individually coated with the flour mix.
In a medium size bowl, melt the butter in the microwave and let it cool slightly. Beat in the buttermilk and egg until smooth.
Pour the wet ingredients over the dry and stir with a metal spoon until just combined. Do not over mix.
Spoon the batter into the muffin cases. Then spoon a little bottled pizza sauce over each muffin, scatter with some olive slices and bake for 14 minutes.
After this cooking time, remove the muffins from the oven and quickly top each one with a few of the remaining mozzarella pieces. Return to the oven for a further 4-6 minutes.
Cool the muffins in the tin for a few minutes before placing on a wire rack to cool completely.
You will need a large 12 hole muffin tray lined with large paper muffin cases
Recipe by
Maison Cupcake
at https://maisoncupcake.com/pizza-muffins/