Crustless quiche with pea, mint and feta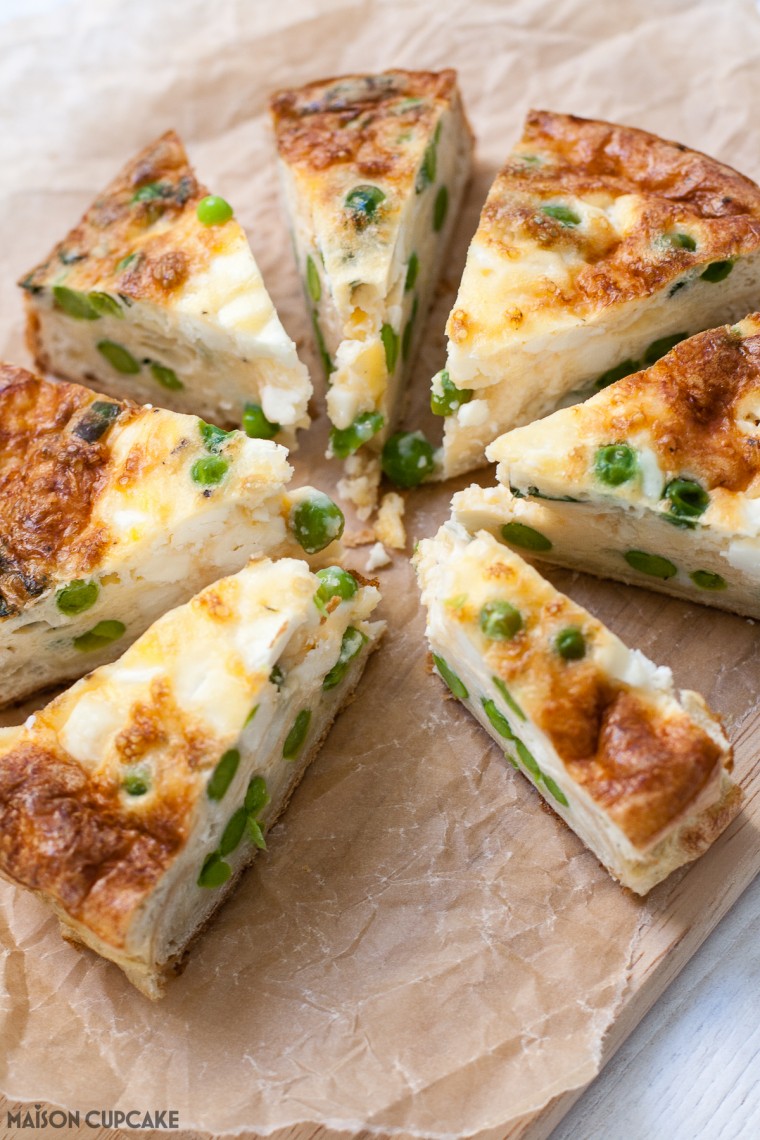 Serves:
Makes 2 x 6 inch quiches
1 roll (320g) pre-rolled shop bought pastry
200g frozen peas
8 large eggs, lightly beaten in a jug
Salt and pepper to season
2-3 leaves mint, finely chopped
50g grated cheddar
100g cubed feta cheese
Preheat the oven to gas mark 6 / 200c.
Take 2 loose bottomed 6 inch baking tins and create a lining around the edge from non-stick baking parchment paper.
Remove the pre-rolled pastry from the fridge in accordance with pack instructions and unroll.
Cut out 2 pastry circles leaving a border of 1cm wider than the base of the loose bottom tins.
Press the pastry circles into the tins on top of the paper lining, place the loose bottom tins on a larger baking sheet and bake for 15 minutes.
Meanwhile cook the peas for 2-3 minutes in the microwave and drain off any excess water.
Add salt and pepper to taste to the eggs and mix in the chopped mint.
When the pastry bases have had their first 15 minutes' cooking time, remove the tins from the oven. At this point you can either fill the cases as they are or allow to cool slightly and trim off any excess pastry that's still creeping up the sides of the cases.
Fill the cases with the peas and pour over the beaten egg mix. Scatter the grated cheddar over the whole surface of the egg and then pile the cubes of feta in the middle.
Bake the filled quiches for a further 15 minutes at 200c / gas 6 then lower the heat to 180c / gas 4 and continue to bake for another 15 minutes. After this time the quiches should be golden and set firm.
It is easier to remove the paper from the quiches if you allow them to cool and firm up in the tins. Chill in the fridge if using for picnics or packed lunches, otherwise serve warm straight from the oven for a family supper or light lunch.
You will need non-stick baking parchment paper, and 2 x 6 inch loose bottomed baking tins and some baking beans.
Recipe by
Maison Cupcake
at https://maisoncupcake.com/crustless-quiche-pea-mint-feta/