Crunchie Rocky Road Bars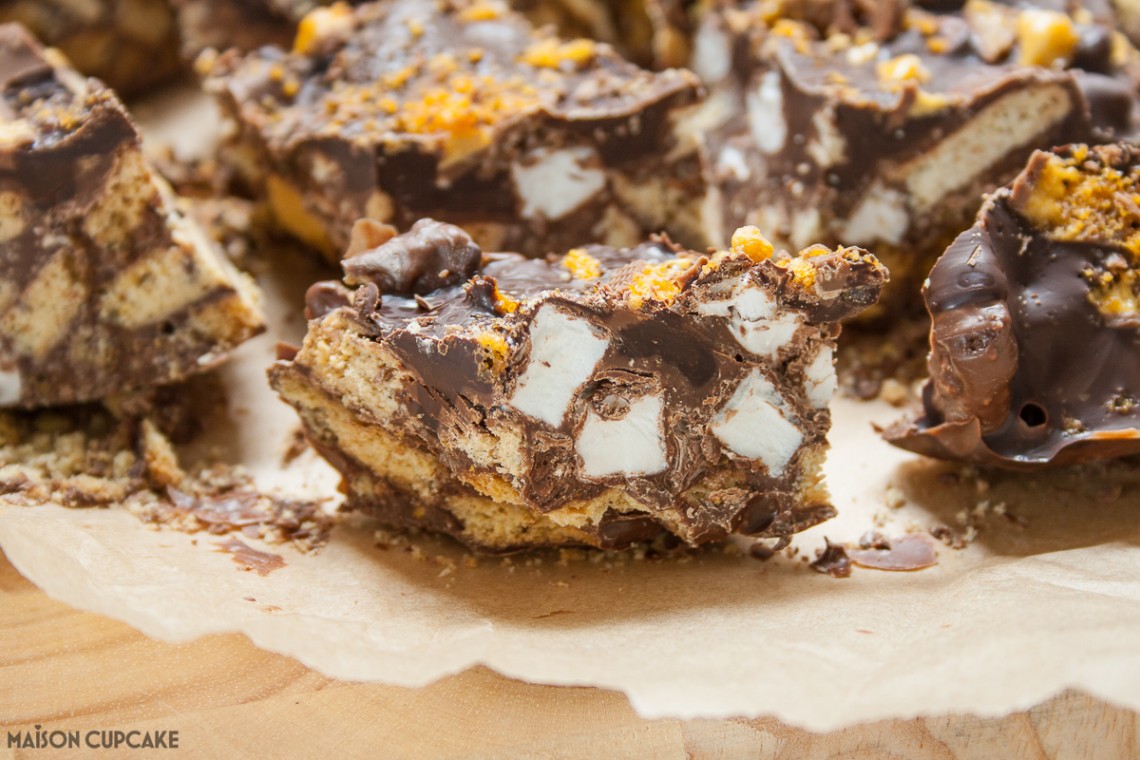 3 x 200g chocolate broken into chunks (I used a mix of milk and dark chocolate)
300g digestive biscuits broken into smallish pieces
80g mini marshmallows or larger ones cut into pieces
4 x Crunchie bars chopped into chunks
Melt 400g of the chocolate in the microwave on a medium heat. After an initial minute, short bursts are best to avoid scorching. (In my 850w microwave, 2 mins on medium followed by 1 minute on low was just right to melt 200g at a time.)
Set aside around one quarter of the Crunchie pieces to use later. In a medium size mixing bowl, mix the melted chocolate with the digestive biscuits, marshmallow and Crunchie pieces. Stir until well combined and set aside. Tip the mixture into the tray lined with parchment paper.
Melt the remaining chocolate and pour over the top coaxing it evenly on the surface and into big "wells".
Cut the remaining Crunchie pieces into smaller shards and scatter over the wet top layer of chocolate.
When completely cool put in the fridge to chill and go firm.
Serve sliced into wedges with a sharp knife.