White bean hummus with homemade pesto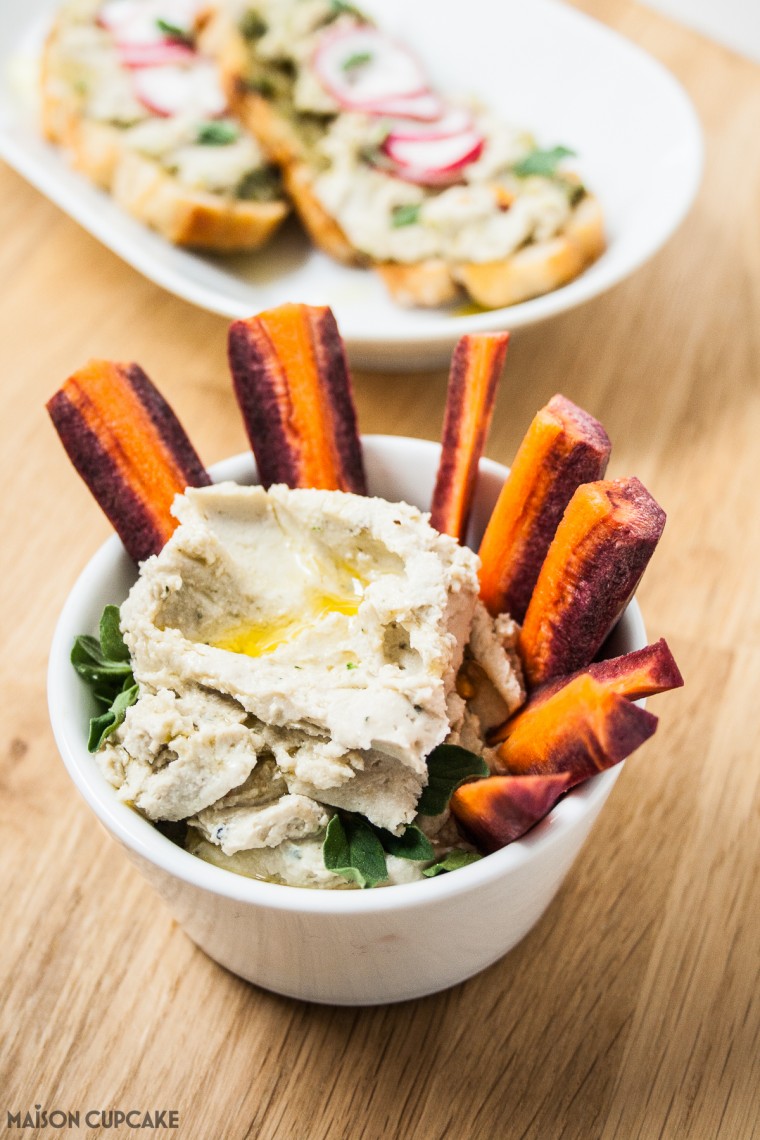 400g cooked butterbeans
3 heaped tbsp tahini
50ml extra virgin olive oil
50ml water
4 cloves crushed garlic
1 tbsp lemon juice
2 tbsp pesto*
Salt and pepper to taste
Chilli flakes (optional)
Dukkah (optional)
Fresh oregano (optional)
Blitz the beans, tahini, crushed garlic, lemon juice, olive oil and water in the food processor. Add more oil or water if you want it smoother.
When you are more or less happy with the texture, add the pesto last and pulse quickly.
Season to taste and drizzle some olive oil over before serving with toasted pitta bread or focaccia scattered with chilli flakes, dukkah spices and oregano.
* To make sure this recipe is suitable for vegetarians, choose a pesto or make one that is free from parmesan cheese containing animal rennet.
Recipe by
Maison Cupcake
at https://maisoncupcake.com/white-bean-hummus-homemade-pesto/