Mars Bar Slow Cooker Rice Pudding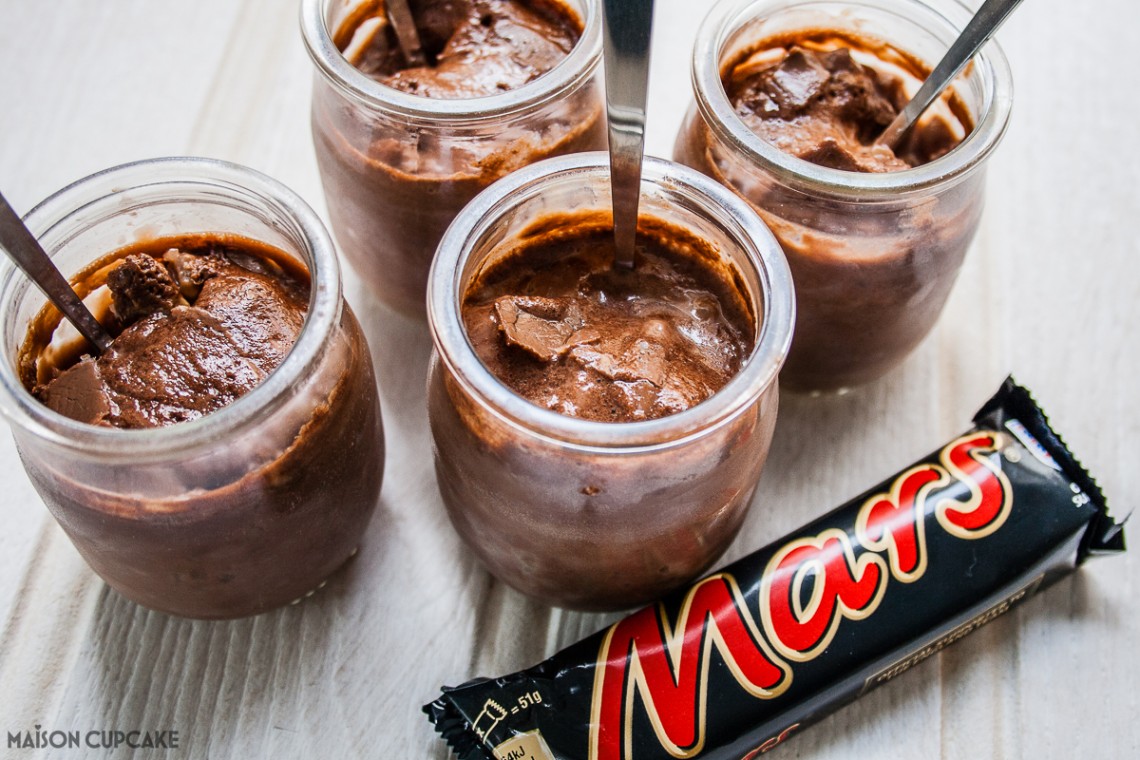 8 heaped teaspoons of pudding rice
1 x 380 ml bottle of Mars Milk
4 tsp light brown sugar
1 standard size Mars Bar chopped into chunks
Using four heatproof glass jars, place 2 heaped teaspoons of pudding rice and 1 level tsp of light brown sugar into each.
Pour the Mars Milk into each jar in even amount - around 95ml each but just gauge this by sight. Stir the contents with a teaspoon.
Fill the slow cooker with several inches of water and stand the jars in this make sure it isn't too high and at risk of entering the jars. Aim for the water to reach ⅔ of the way up the jars.
Slow cook on low for three hours. Set a timer to go off every hour in between and stir the jars gently to stop the rice sticking.
After the third stirring, add chopped Mars Bar chunks into the tops.
Replace the slow cooker lid and leave to cook for a further 30 minutes.
Serve immediately or allow to cool and serve chilled.
Recipe by
Maison Cupcake
at https://maisoncupcake.com/mars-bar-slow-cooker-rice-pudding/