Spicy Barbecue Egg and Bacon in a "Mess"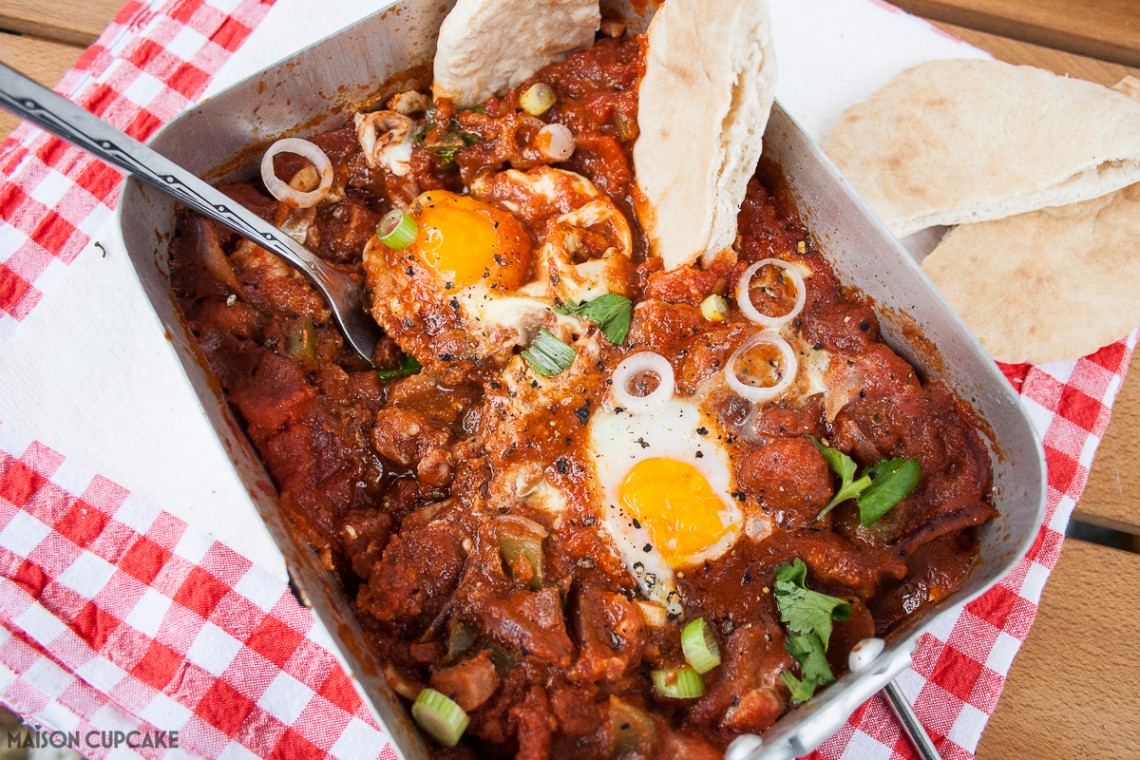 1 tbsp rapeseed oil (or other oil suitable for frying)
½ red onion, sliced
½ green pepper, diced
2 fat garlic cloves, peeled and sliced
100g lardons
400g can chopped tomatoes
2 large eggs
spring onion and coriander to garnish
Light the barbecue and start to cook as soon as the flames have died down. (Or use a hob indoors).
Heat the oil in the mess tin then fry the onions. When softened add the garlic then the peppers.
Next add the lardons. Turn these with a spatula until cooked through.
Then incorporate the spices and add the canned tomatoes.
Leave to simmer for several minutes until thickened.
When the tomato is very hot and thicker, create wells for the raw eggs and tip these in.
Leave the eggs to cook. The time this takes will depend on the strength of your barbecue. A sheet of foil will help keep the heat into the mess tin.
When the eggs are cooked, serve with a scattering of spring onion, fresh coriander and grindings of salt and pepper.
Recipe by
Maison Cupcake
at https://maisoncupcake.com/spicy-barbecue-egg-bacon-mess/