Coconut, Chia and Chocolate Chickpea Blondies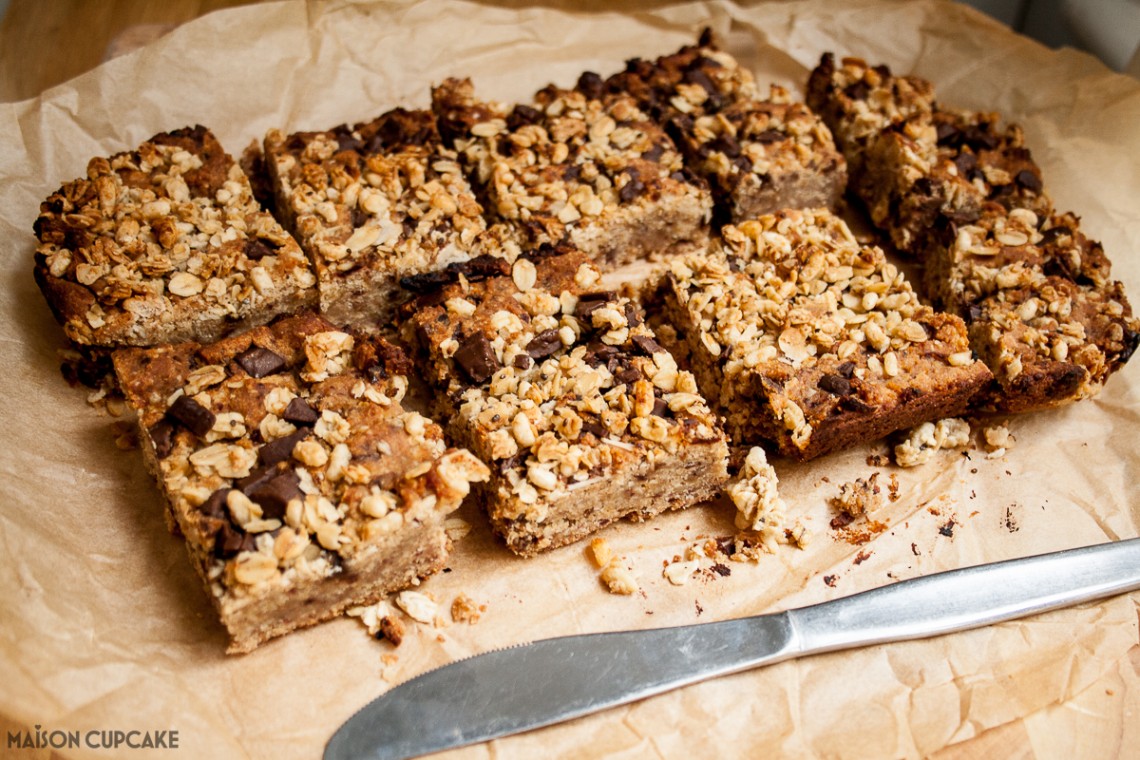 1 x 400g can chickpeas, drained
160g dates, stoned and roughly chopped
55g oat flour
6 tbsp coconut oil
50g chocolate chips
½ tsp vanilla paste or 1 tsp vanilla extract
1 tsp baking powder
¼ tsp salt
100g Nature's Path Coconut and Chia Granola
You will need a lined baking tin approx 12cm x 25cm or a 7inch circular cake tin.
Preheat the oven to gas 4 / 180c.
In a food processor, blitz the chickpeas, oat flour, dates, salt, baking powder and vanilla paste until a dough forms.
Press the dough down into the lined baking tin. Press the chocolate chips and granola into the surface.
Bake for 20-25 minutes. You may wish to cover the blondies with foil halfway through baking to stop them scorching on the top.
Although to cool completely before slicing into rectangles.
Recipe by
Maison Cupcake
at https://maisoncupcake.com/coconut-chia-chocolate-chickpea-blondies/