Spicy Slaw Quesadillas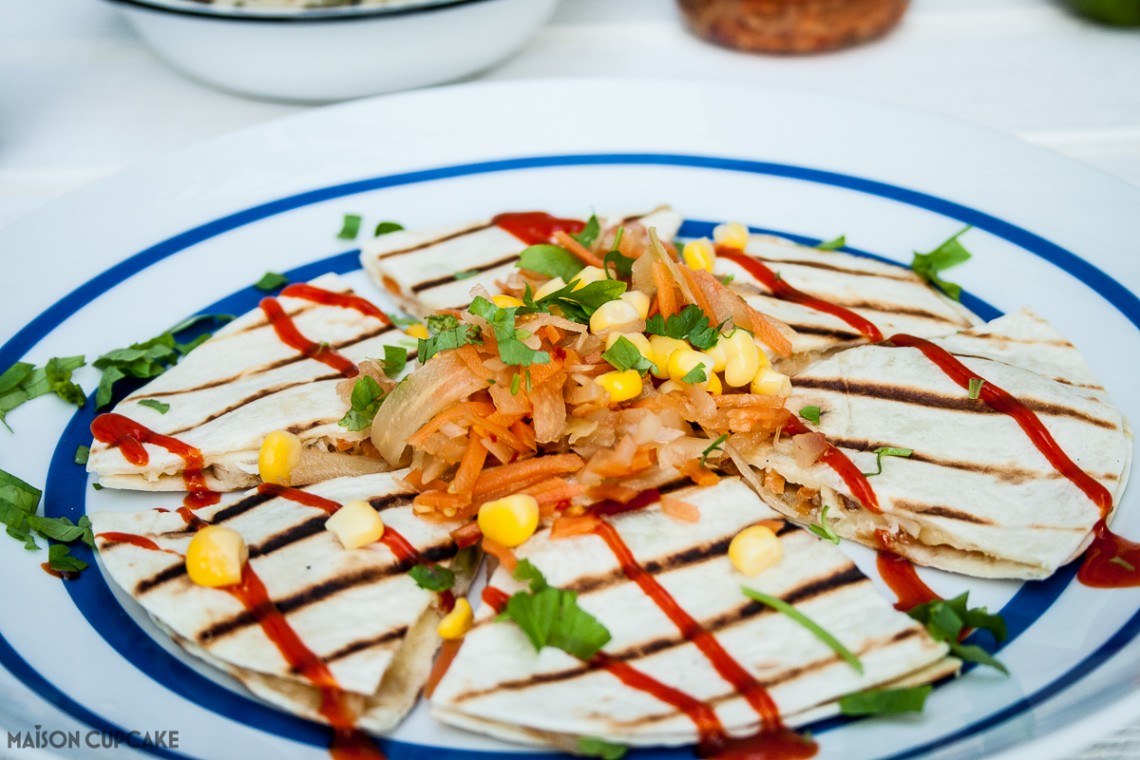 8 small tortillas
160g strong hard cheese, grated
1 large cooked chicken breast (or 2 small ones), sliced OR 200g drained black beans (veggie option)
½ green pepper, diced
½ jar Baxters Deli Toppers Spicy Slaw
½ red onion, sliced into thin rings
1 small green chilli, finely sliced (optional)
To garnish:
1 tablespoon finely chopped parsley or coriander
Drained sweetcorn
Chilli sauce
Heat the griddle for several minutes until very hot.
Meanwhile scatter half of the grated cheese on four of the tortillas.
Arrange on top of this, chicken slices (or black beans), chopped pepper, a few sliced red onion rings and a tablespoon of Deli Toppers Spicy Slaw. Add green chilli if you want it extra hot.
Scatter over the remaining half of the cheese and press down the last four tortillas on top.
Place each filled pair of tortillas, one pair at a time, onto the hot griddle. Toast on each side for 2-3 minutes until the cheese has melted and black stripes scorched underneath.
Flip the tortilla over gently with a spatula and toast the other side.
To serve, cut the quesadillas into triangles and drizzle with chilli sauce, sweetcorn and chopped coriander or parsley.