White Chocolate Pots with Apple and Granola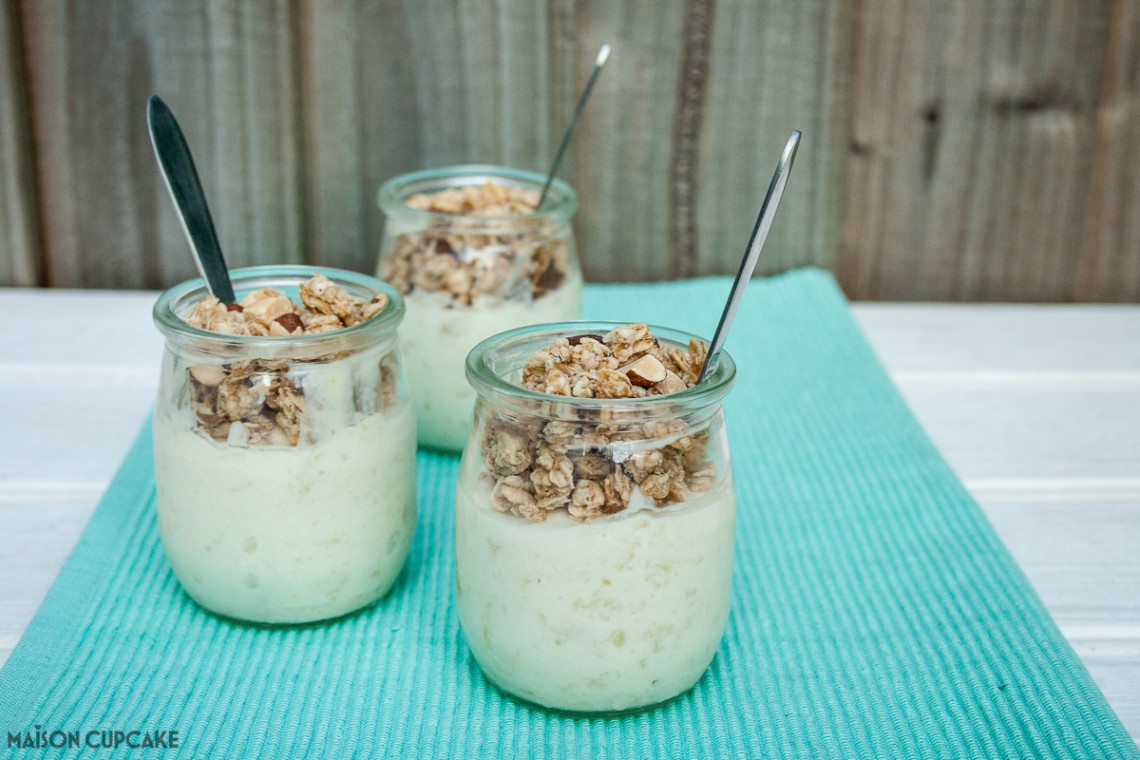 1 Bramley apple
150g white chocolate, broken into chunks
150g quark
100g granola
Peel, core and slice the Bramley apple into segments; cook the apple gently in a lidded pan over medium heat with a scant tablespoon of water added. It will take 5-10 minutes to cook down.
Meanwhile melt the white chocolate in a double boiler and when it is molten remove from the heat to cool slightly but not reset. Stir the quark into the molten chocolate and combine thoroughly.
When the Bramley apple is softened, remove from the heat and allow to cool.
When the cooked apple is almost cool combine with the white chocolate quark mix and decant into individual pots to cool completely.
When these are cool you may freeze them or chill until ready.
Finally add a scattering of granola to the top of each pot and serve.
You will need a double boiler or a heatproof bowl suspended over a large pan of simmering water.
Recipe by
Maison Cupcake
at https://maisoncupcake.com/white-chocolate-pots-apple-granola/