Spicy Roasted Cauliflower Florets with Red Slaw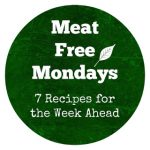 2 heads cauliflower
50 ml rapeseed oil (or ground nut or sunflower)
2 heaped tsp tumeric powder
1 heaped tsp panch poran mix (or just cumin seeds if you cannot find this)
1 heaped tsp ground cumin
½ tsp ground black pepper
½ tsp salt
Baxters Deli Toppers Red Slaw to garnish
Preheat the oven to gas 6 / 200c.
Remove the outer green stalks of the cauliflower and split the white part into medium size florets.
In a large mixing bowl, cover the florets with the oil and spices. Toss to combine thoroughly.
On a large baking tray lined with parchment paper or foil, spread the florets out evenly.
Roast in the middle of the oven for 25-30 minutes keeping an eye on them after the first 20 minutes so they don't scorch too much (a little is good around edges though!)
Serve the spiced cauliflower florets topped with Deli Toppers Red Slaw for great colour and taste contrast.
Recipe by
Maison Cupcake
at https://maisoncupcake.com/spicy-roasted-cauliflower-florets-with-red-slaw/