Slow Cooker Pulled Bacon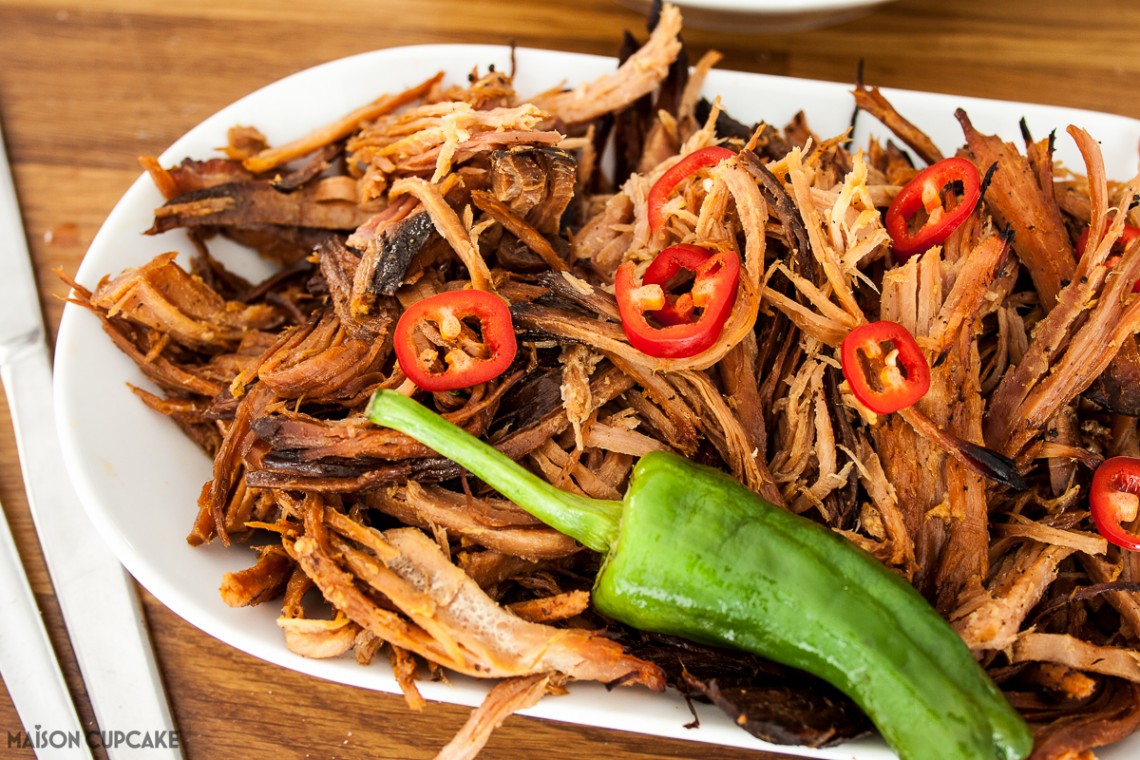 800g bacon joint
120ml balsamic vinegar
250ml water
80ml honey
3 cloves garlic, finely sliced
2 tbsp ketjap manis or dark soy sauce
black pepper to season
red chilli to garnish
In a measuring jug whisk together the vingegar, water, honey, garlic and ketjap manis with a little black pepper.
Put the bacon into the slow cooker and pour the liquid over.
Cook on low heat for 8 hours. (I did mine overnight).
After cooking strain the juices from the meat and boil these up in a saucepan to reduce down to a thicker syrupy liquid.
Meanwhile shred the bacon joint into threads using a knife and fork. Pour over the reduced liquid and toss through before serving.