Chocolate Crunch Cheesecake with McVitie's Nibbles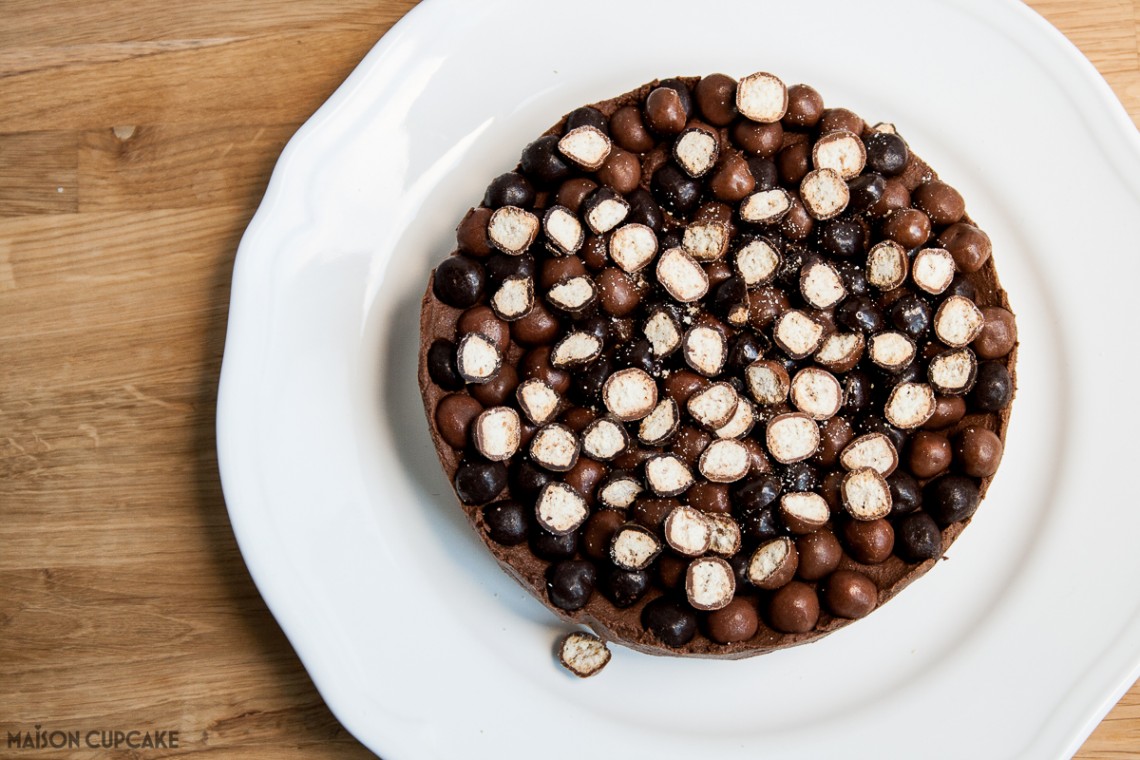 2 bags of McVitie's Nibbles - any flavour
100g McVitie's Digestive biscuits (plain ones)
75g butter, melted
225g plain or milk chocolate (or a mix is good too!)
250g quark
You will need an 8inch springform or loose bottom tin lined with baking parchment paper
First blitz some McVitie's Digestive biscuits in the food processor to make crumbs.
In a small mixing bowl mix the crumbs with melted butter.
Press the crumbs down into an 8inch springform or loose base baking tin which has been lined with parchment paper.
Press the buttery crumbs down flat and when completely cool pop into the freezer for 20 minutes or so to firm up.
Meanwhile melt the chocolate in a double boiler (or carefully in the microwave).
A few spoonfuls at a time, whisk the quark into the chocolate until completely mixed. When the quark mix is cooled pile it onto the biscuit base.Spread the quark chocolate mix with a small spatula so it is flat-ish.
Push McVitie's Nibbles into the chocolate quark mix covering most of the surface. Chill in the freezer for an hour to firm up - or the fridge if you're not in a hurry.
Once the cheesecake is firm and ready to serve, remove the paper surround and transfer to a plate. For extra visual interest you can scatter over more McVitie's Nibbles that have been cut in half.
Recipe by
Maison Cupcake
at https://maisoncupcake.com/chocolate-crunch-cheesecake/