Sticky Salmon Burgers with Sweet Red Onion Rings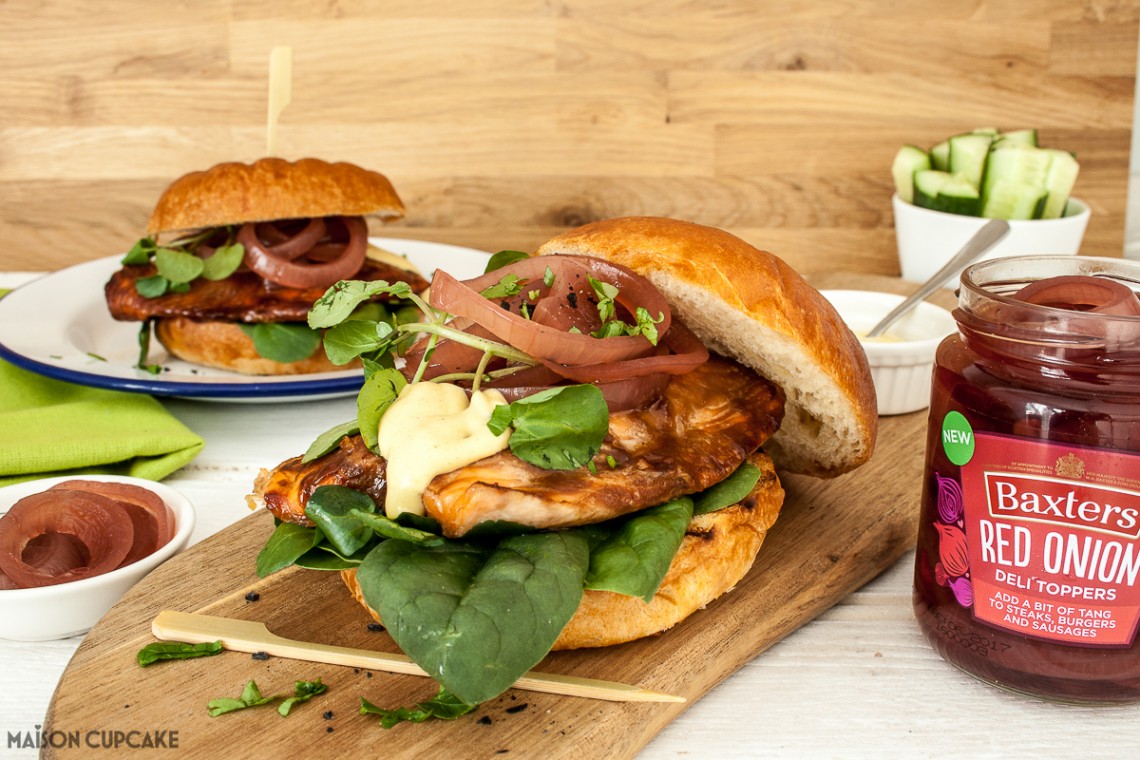 4 brioche rolls
4 salmon fillets
4 heaped tsp Ketjap Manis
1 jar Baxters Deli Toppers Red Onions
2 handfuls baby spinach leaves
2 handfuls pea shoots
American mustard
Preheat the oven to gas 6 / 200c and preheat the griddle and wait until it's blisteringly hot.
Spoon a dollop of Ketjap Manis onto each salmon fillet and arrange on a baking sheet lined with parchment paper. Bake for around 15 minutes until cooked through.
Meanwhile toast halves of brioche rolls on the griddle to achieve blackened tiger stripes.
On the bottom layer of brioche rolls arrange some baby spinach leaves, top each base with a sticky salmon fillet, some pea shoots, a squirt of American mustard and generous helping of Baxters Deli Toppers Red Onions. Place the other halve of the brioche rolls on top. Enjoy immediately.
Recipe by
Maison Cupcake
at https://maisoncupcake.com/sticky-salmon-burgers-sweet-red-onion-rings/