Low Fat Sausage and Bean Casserole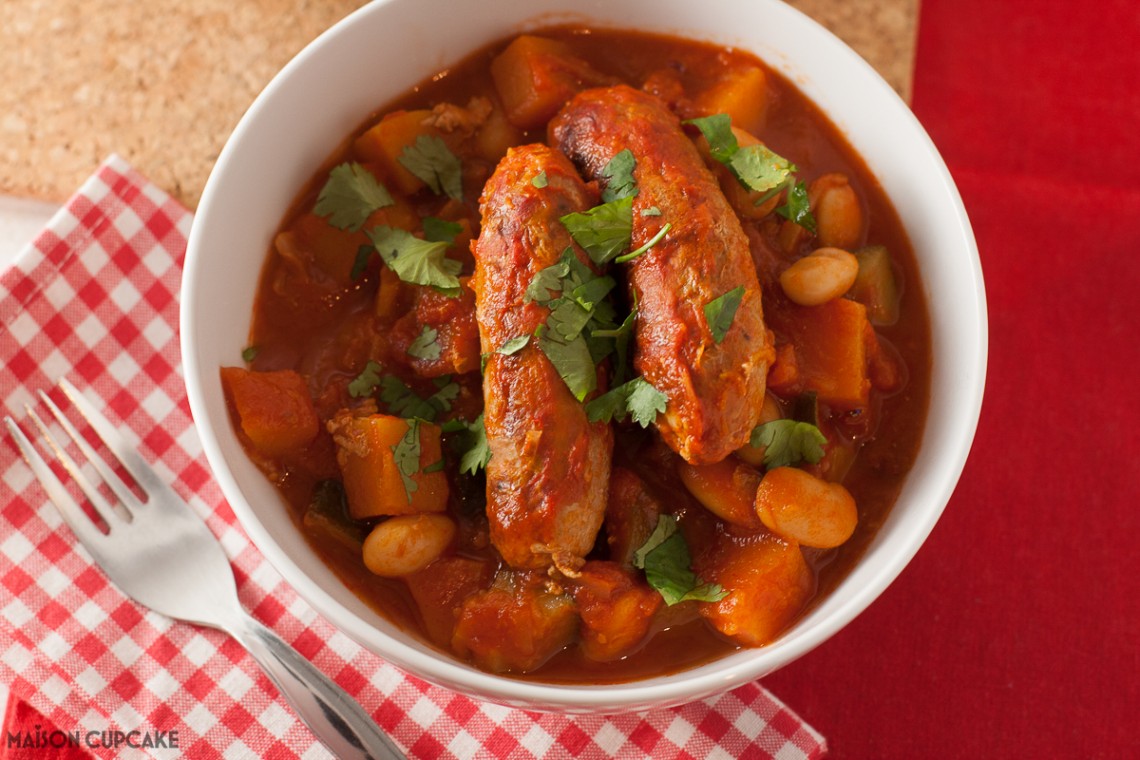 1 tbsp light cooking oil i.e. rapeseed or groundnut
8 reduced fat sausages
400g butternut squash, chopped into chunks
1 medium courgette, chopped into large chunks
1 large onion, roughly chopped
1 can butterbeans (400g)
1 can chopped tomatoes (400g)
seasoning
coriander (optional garnish)
Set the Redmond multicooker to "fry" mode and heat the oil.
Fry the sausages for 10 minutes to brown the outsides. Remove and set aside. Next fry the onions for ten minutes until softened.
Return the sausages to the multicooker pan and add the vegetables, tomatoes and butterbeans.
Switch the multicooker to "stew" mode and leave to cook for 60 minutes, stirring occasionally.
Serve with either mashed potato or crusty bread. Top with chopped fresh coriander if you wish.
Recipe by
Maison Cupcake
at https://maisoncupcake.com/low-fat-sausage-bean-casserole/