Wimbledon Strawberry Sandwich Cake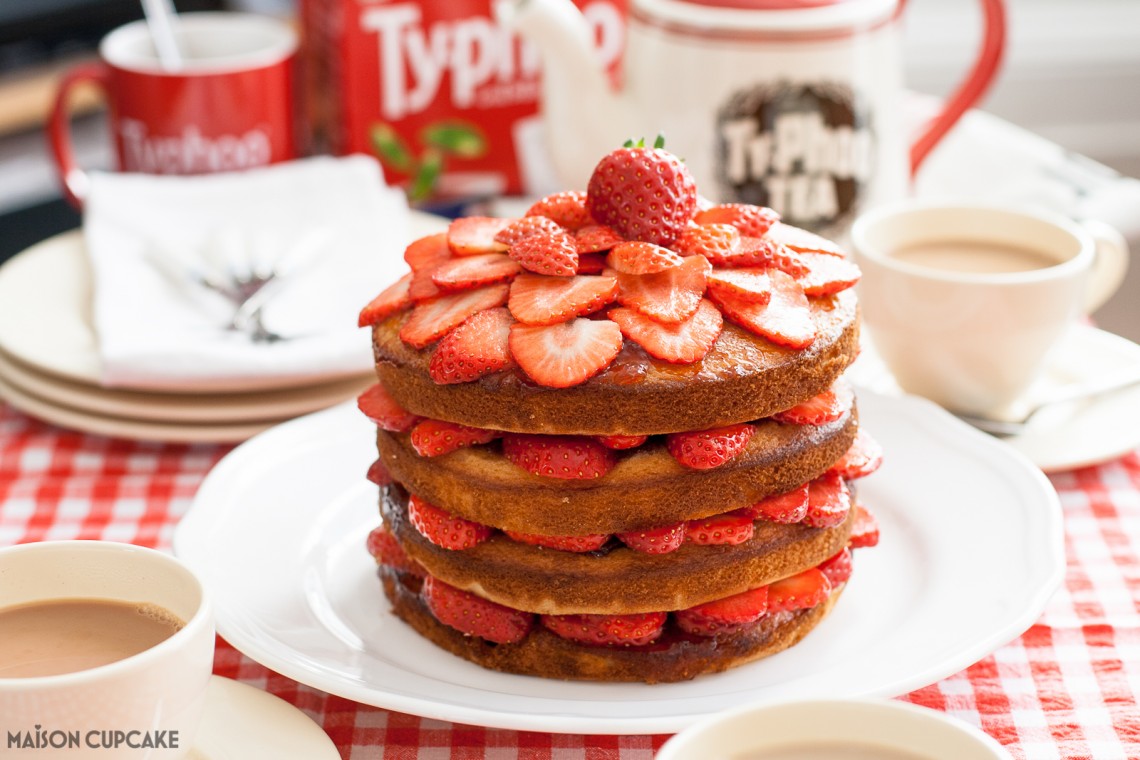 250g softened butter
250g caster sugar
4 large eggs
250g self raising flour
1 level tsp vanilla extract
300g red jam - I used Rhubarb & Ginger by Baxters
400g fresh strawberries cut into slices
Preheat the oven to 190c / gas mark 5.
This cake uses the "all in one method"; using an electric mixer beat the butter, sugar, eggs, flour and vanilla together until smooth.
Decant the batter into the four lined cake tins in even quantities and smooth the batter towards the edges of the tins.
Bake for 15 minutes or until the sponge springs back to the touch and a cocktail stick/cake tester comes out cleanly.
Allow the cakes to cool for a few minutes then remove them carefully from the tins, peel off the paper lining and leave to cool completely.
When cooled, choose the sponge with the most rounded top to put on top; use a serrated knife to cut flat tops on the other 3 cakes. Put the discarded bits aside in a bag as a snack!
Slather jam and arrange slices of strawberry on each layer. Also slather jam on the very top so strawberries there will stick.
Serve immediately.
You will also need 4 x 6inch loose bottomed sandwich tins lined with non stick parchment paper.
Recipe by
Maison Cupcake
at https://maisoncupcake.com/wimbledon-strawberry-sandwich-cake/