Welcome back to the Maison Cupcake Bumper Books Christmas Gift Guide served in SIX digestible parts.
Most of these titles below came out, or where re-issued during 2011, some I own, some I've gazed at in bookstores, all would make an ideal gift for someone.
Today I'm kicking off with books for cake and confectionery fanatics.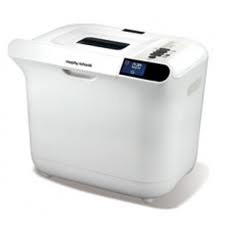 Below you can also win a Morphy Richards Breadmaker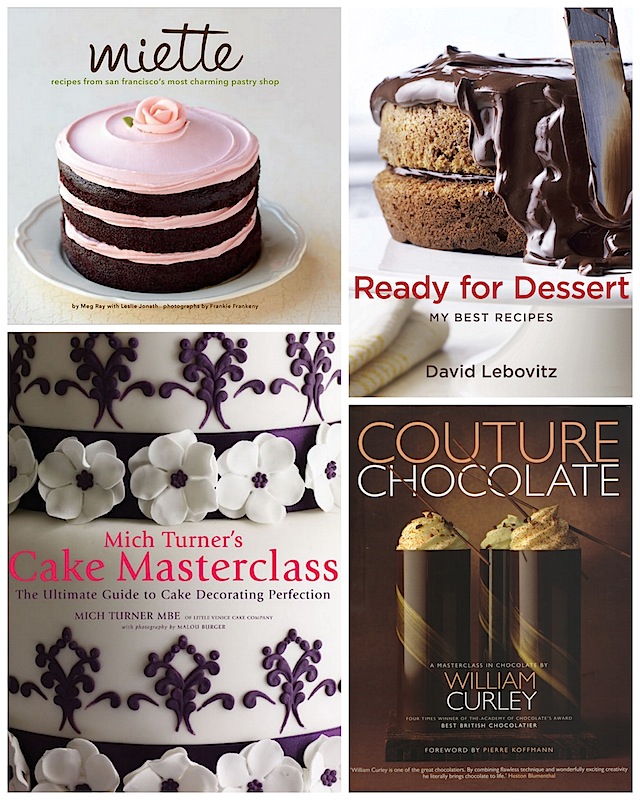 Books for cake and confectionery lovers
Clockwise from top left:
For ladies beyond cupcakes
Meg Ray's Miette brings the famous San Francisco bakery of the same name to your kitchen; famous for her signature mid sized cakes, especially those like the one on the cover with triple layers and frosting, this book is one of my favourites of the year. Scalloped edges to the pages make it stand out! Sadly it's only been published with American cup sizes but I intend to make lots of things from this in the new year.

Miette by Meg Ray with Leslie Jonath is published by Chronicle Books in hardback RRP £17.99.
For the Francophile who loves to bake

David Lebovitz certainly will have you Ready for Dessert with this masterful volume of over 170 recipes for cakes, cobblers, cookies, custards and more. This book is weighty, full of detailed advice and the wit we've come to expect from David's blog. Not all recipes are accompanied by photos but you feel so guided by his expert advice you can have every faith each dessert or biscuit will turn out just right.

Ready for Dessert: My Best Recipes by David Lebovitz is published by Jacqui Small in hardback RRP £25.
For the discerning chocolate lover or would-be chocolatier
William is one of the country's top chocolatiers, having worked at numerous Michelin-starred restaurants with a number of the most respected chefs and pâtissiers in the business. Couture Chocolate is an astonishing homage to chocolate patisserie. Beyond being any other chocolate cookery book, it demonstrates in pictures highly skilled techniques that go into creating the most elaborate chocolates and desserts. For most people this is very advanced and would see little further action than oo-ing and arr-ing on the coffee table, however if you were someone wanting to set up their own chocolate business this publication would be an inspiring and beautiful textbook.

Couture Chocolate: A Masterclass in Chocolate by William Curley is published by Jacqui Small in hardback RRP £30.00.
For the cake perfectionist

Mich Turner's Cake Masterclass does for cake what William Curley has just done for chocolate: There are those happy with a dusting of icing sugar on their bakes and others who set out to create a real show stopper. If you fall into the latter category and are prepared to get seriously obsessive about piping bags and sugarpaste – this ain't airy fairy stuff you know, it's hard core cake decoration. Mich shares her secrets for baking and decorating stunningly beautiful cakes with a dizzy array of step by step pictures to see you through virtually every cake decorating technique imaginable.

Mich Turner's Cake Masterclass: The Ultimate Step by Step Guide to Cake Decorating Perfection by Mich Turner MBE is published in hardback by Jacqui Small RRP £30.
With thanks to Jacqui Small for the review copies.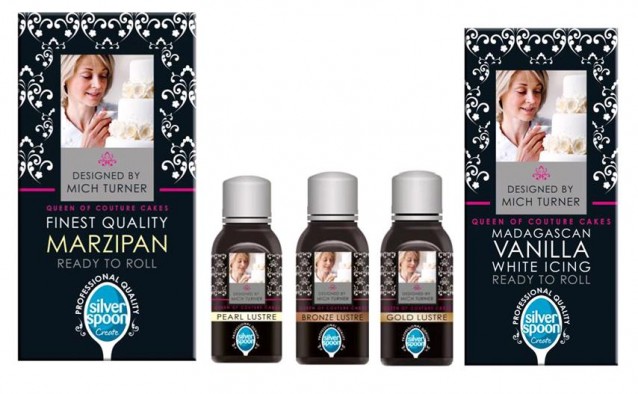 Giveaway #27: Win a Morphy Richards Breadmaker

This ergonomically designed Morphy Richards breadmaker with easy-view front angled display has a unique collapsible kneading blade for perfect shaped loaves, a timer, digital display, makes loaves up to 2lb and has 13 programmes for a variety of different recipes.

Find out how easy it is to wake up to fresh bread every day!

HOW TO ENTER

Complete the Rafflecopter form below to confirm your entries made via blog comments, Twitter, Facebook etc.
This giveaway is set to run until midnight Saturday December 10th.
Do read the rules below.
Winners are announced on the Rafflecopter form after claiming prizes.

No form showing? Hit refresh and it should appear
Complete the form – or your entries will not go into the draw
Mandatory entries to be completed first; i.e. leave a blog comment
Want more chances to win? Come back daily to confirm bonus entries via Twitter
Viewing this by email? You need to click through to enter.

Good luck!

Prize sponsored by Morphy Richards




RULES:

1. Open to UK residents over the age of 18.

2. The prize is a Morphy Richards Breadmaker model 48322.

3. Instructions form part of the terms and conditions.

4. No fibs: each winner's tweet entries and subscriptions etc are cross checked, cheats will have ALL entries disqualified.

5. This giveaway is hosted on behalf of prize sponsor Morphy Richards who will deliver the prize(s) following confirmation of winners' contact details.

6. The prize sponsor's decision is final and binding on entrants; no further correspondence will be entered into.

7. There is no cash or alternative to the prize stated.

8. The prize is selected in good faith, however the prize sponsor may substitute with one similar value/type if original one is unavailable.

9.Winners are picked by Rafflecopter using random.org and the site owner contacts them by the email.

10. Failure to claim prizes within 7 days will result in a replacement winner being chosen.

Come back next time when Part Three of the Maison Cupcake Bumper Books Christmas Gift Guide will feature books for teens and twenty somethings – and a chance to win a Kindle with new shopping smartphone app, Simply Tap.