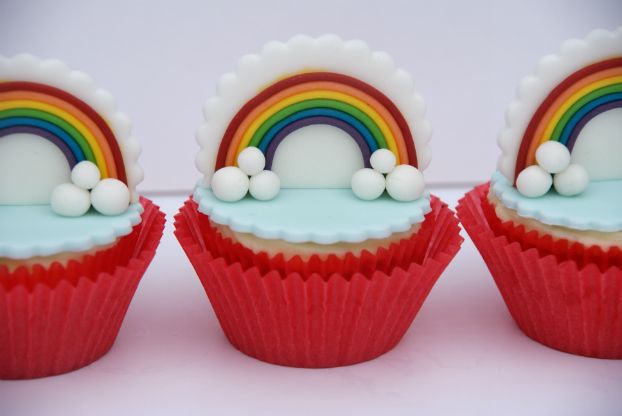 I have a rather awesome prize today. It's a pot of gold for cake decorating fanatics.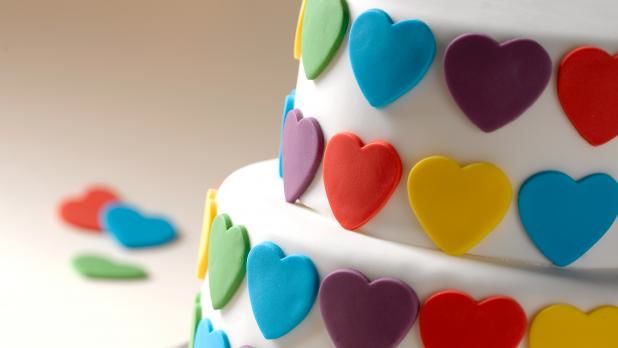 The cake decorating folks at Renshaw Baking have let me have a whopping great TEN packs of their new five primary colour multipacks of ready to roll icing to giveaway.
That's enough sugar paste to share some serious colour love all over your cakes and bakes.
Renshaw's brand new Primary Colours Multipacks each comprise of five 100g packs of red, yellow, green, blue and black. These brightly coloured multipack (with black added for all that sugar paste detail) are ideal for modelling and intricate details, not to mention introducing beginners to sugar paste and home baking with the kids.
You might want to make cute rainbow cupcakes like the ones by Ruth Clemens above. You might want to cover a cake with coloured hearts. You might make little red strawberries or quirky frogs. Personally I'm getting twitchy about the concept of sugar paste Rubik cubes but that's giving away my age.
Mixing sugar paste colours can be such a bore when you're dying to get on with the exciting part of decorating your cake. So you can use these colours neat as they are or combine them with each other or white sugar paste to speed up making other shades.
The black pack of sugar paste in the selection would be brilliant for making dots for ladybirds or stripes for bees as I recently did for my ladybird and bee cookies over at BabyCentre.
Once you're happy with your colour selection it's time to make your shapes. You can stamp the sugar paste out with cutters, you can roll it into sausages, make little people with it. My latest sugar paste trick is covering cookies with it like I did with the elephant, bear and bunny cookies I showed you just yesterday. For added interest you can dent texture into sugar paste as on these green leaves and red strawberries below. Kids love making things from coloured sugar paste because it's just like modelling clay.
To be in with a chance of filling your cake decorating box with TEN multipacks of these sugar pastes follow the instructions below. Someone is going to be having a lot of fun!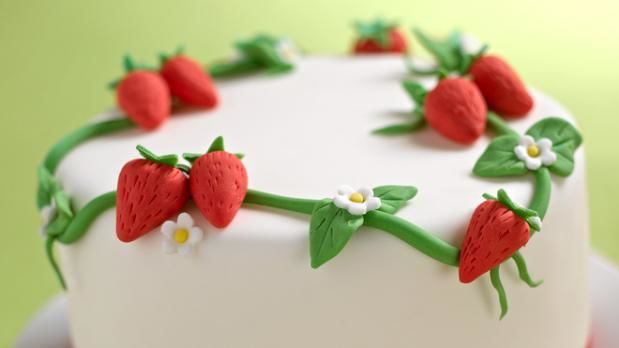 Giveaway: Bumper supply of Renshaw primary colour multipack sugar pastes

How to Enter

Complete the Rafflecopter form below to confirm entries made via blog comments, Twitter, Pinterest, Facebook etc.
For extra competition karma follow Renshaw Baking on Twitter and visit the Renshaw Baking Facebook page.
Closing date: July 17th.
Read the "Terms and Conditions" link at bottom of Rafflecopter form.
Winners are contacted by email and announced on the Rafflecopter form below once they claim their prize.

Tips for entrants 


No form showing? Hit refresh and it should appear (your computer needs to be running Javascript)
New to Rafflecopter? Watch this short video How Rafflecopter works
Complete the Rafflecopter form – otherwise your entries cannot go into the draw.
Entries are verified and all cheats' entries disqualified.
Complete mandatory entries first – usually to answer a question by leaving a blog comment below the post. Comments from new visitors are approved manually so your comment may not be visible immediately. Return to the Rafflecopter form to confirm you've left a comment and this will unlock other entry options even if your comment is still awaiting approval.

For how to find the URL of your tweet read this helpful post here.
Want more chances to win? Bookmark https://maisoncupcake.com/giveaways and come back daily to register bonus entries!
Viewing this giveaway via email newsletter? Click through to to site to enter.

Good luck!
This giveaway is sponsored and all images supplied by Renshaw.