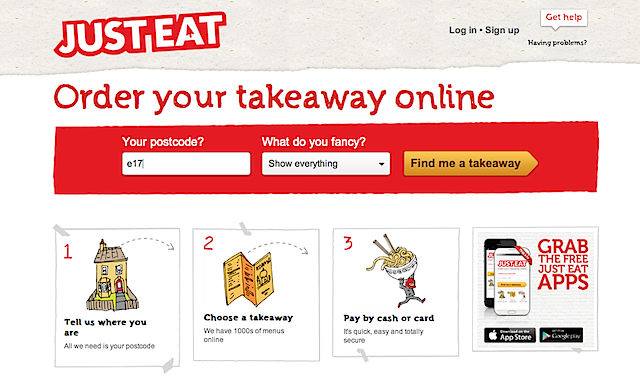 Scrabbling in drawers for takeaway leaflets is a nuisance. Being a tidy freak I've usually thrown them away anyway.
Normally I scoot to one of the Chinese takeaways in Walthamstow Village. It takes 20 minutes to walk there, wait and walk back whilst my husband finishes the bedtime routine and puts plates and cutlery ready.
JUSTEAT.co.uk is a snappy name to remember and lets you order from local takeaways online. JUSTEAT had 115 takeaways listed in my postcode area alone offering 20 cuisine types. Chinese, Indian, chicken shop and pizza takeaways make up the bulk of outlets listed but less obvious Moroccan, Turkish and Bangladeshi choices were available too.
Ginger Indian Takeaway under a mile away came highly recommended by fellow users of the Walthamstow Parents' Facebook group.
We ordered at 8.30pm on a Sunday evening were given an estimated delivery time of 70 minutes. Thankfully, our food arrived within 50 minutes.
Our order consisted of:
Chicken passander
Duck tikka masala
Mushroom rice
Aloo gobi
Mattar paneer – all costing around £21.
We also received an unexpected 2 litre bottle of Coca Cola, poppadom, 4 plastic pots of dips and extra trays of salad and boiled rice. We're not sure whether this is standard practice for Ginger Indian Takeaway or not. Our food was excellent and we would definitely use this takeaway again.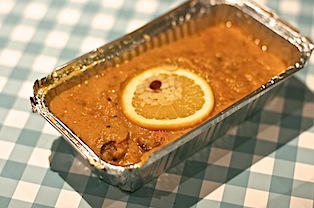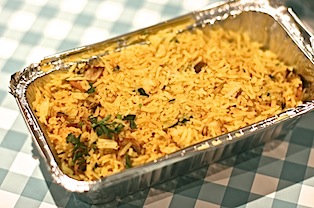 My observations using JUSTEAT:
A "closed" banner is shown across takeaways out of trading hours. My initial interpretation was that places listed were no longer trading. A banner saying "open later" would be more obvious.
Searching for local favourites should be easier. The home page allows postcode but not business name searches. Buried at the foot of the page is a tool for searching specific cuisines in larger towns. Drilling down to cuisine type is as detailed as it gets. The A-Z sort option within postcodes is the quickest way to find specific places.
Postcode searches can be filtered by distance. However search results without distances start appearing after typing the first half of your postcode. So you might unwittingly order from somewhere further away than you intended.
JUSTEAT does not show images of food nor photographs of shop fronts/interiors whereas individual business websites might.
You cannot search for specific dishes, whether to compare chicken tikka massalas in your area, nor to quickly determine whether a takeaway sells a particular dish. A search box letting you jump to "dopiaza" would save time if you crave a certain dish.
Delivery time and indeed food quality will be entirely dependent on which takeaway you use. (Obviously). Delivery charges/thresholds are shown but there's no time estimation given until your order is placed – whereas by phone they might say "there's a 70 minute wait" and you'd have the option to order elsewhere. With JUSTEAT they've already had your money and it's too late to change your mind.
Visual indications of cost would be useful and "Scores on the Doors" hygiene ratings ought to be shown on outlet's profiles.
You pay online so no need for cash for the delivery man (although takeaways often take payment by phone).
You take it on trust your order has gone through electronically. You get a confirmation email with the outlet's telephone number although phoning them to confirm defeats object of using JUSTEAT. At least when you telephoned direct you know your order has definitely been received.
JUSTEAT would be useful wherever you're not familiar with takeaways in the area i.e. during holidays in the UK. There's also a free JUSTEAT app (although I've not road-tested this) so you can easily order from your smartphone or tablet.
Collection on foot from your local favourite may be 30 minutes faster – a key influence when tummies are rumbling. When takeaways take longer than cooking from scratch, they become less appealing.
JUSTEAT signage has started popping up on takeaway shop fronts – I think once people get familiar with the concept, this service could be very successful.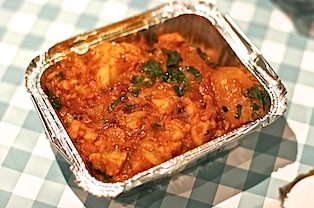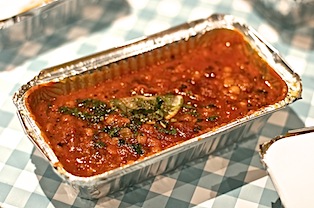 Verdict:
Prices appear to be the same on JUSTEAT as if you'd ordered from the takeaway direct. Which indicates that a commercial operation such as JUSTEAT are taking a cut from transactions on their site and thus orders via the site are less profitable for these local businesses than if you'd ordered direct. If you are using a local takeaway regularly, you might cut out the middle man ordering direct. On the other hand, JUSTEAT can bring new custom to its registered outlets and offers customers the convenience to pre-order food even when the takeaway isn't open for telephone orders.
The choice shown on JUSTEAT may encourage trying new places. However ultimately we're more likely to trust a personal recommendation – as was the case for me here. There are user star ratings for outlets on the site to guide you otherwise.
It was very convenient. Ordering takeaways online does avoid ringing somewhere repeatedly and getting the "busy" tone. It eradicates potential (and fairly likely) verbal confusion over what you've ordered. Not knowing delivery times before making payment is a concern. If only a "current estimated waiting time" could be shown before you make final payment. I wonder whether outlets can change their status to "closed" if they cannot fulfil orders within a reasonable time?
Nevertheless, bearing this niggle in mind, I'd happily use JUSTEAT again.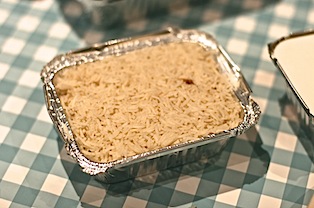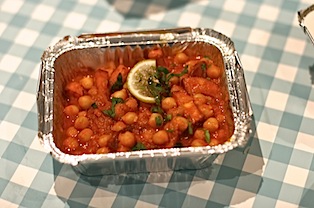 With thanks to JUSTEAT.co.uk who offered me a free trial of their service