A speculoos buttercream recipe using Biscoff style speculoos spread.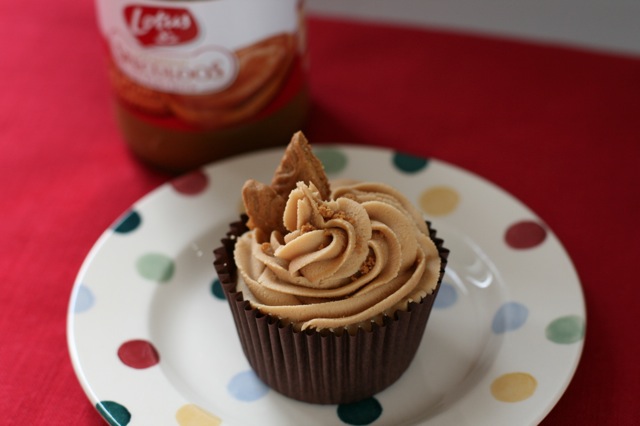 Ok so maybe you've restrained yourself from eating speculoos spread straight out of the jar with a spoon. I defy you however to not sweep a finger around the bowl of this speculoos buttercream after (or before) you use it to decorate my speculoos cupcakes published alongside this post.
Not just for cupcakes, this speculoos buttercream would be ideal for sandwiching together macarons, layering a sponge cake together or even covering the outside of one.
It may be over egging the pudding somewhat to decorate a speculoos cake with real pieces of speculoos biscuit on top of speculoos icing but I make no apologies for it.
Have you tried speculoos spread yet? (They've started selling it – called Lotus spread – in Waitrose recently although I'm sure other stores will follow.)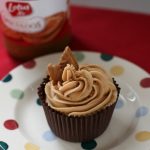 Print Recipe
Biscoff speculoos buttercream recipe
Ingredients
250

g

icing sugar

sifted

50

g

softened butter

30

g

Speculoos spread

up to 50ml milk

1

tsp

vanilla extract

2

tsp

cocoa powder

optional

disposable piping bag star nozzle

optional
Instructions
Using a large electric mixer or food processor, beat the butter until very soft.

Gradually beat in the icing sugar and cocoa powder if you are using any.

Beat in the speculoos paste and then the milk until you have a soft piping consistency then leave the mixer running a little longer to lighten it further.

Pipe or spread the speculoos buttercream as required.
 Clarification: I bought my speculoos spread on holiday in France. Neither Waitrose nor Lotus know I'm writing this post.