Turtle Bay Walthamstow is a new Caribbean style restaurant which opened recently in The Scene at the top end of Walthamstow Market.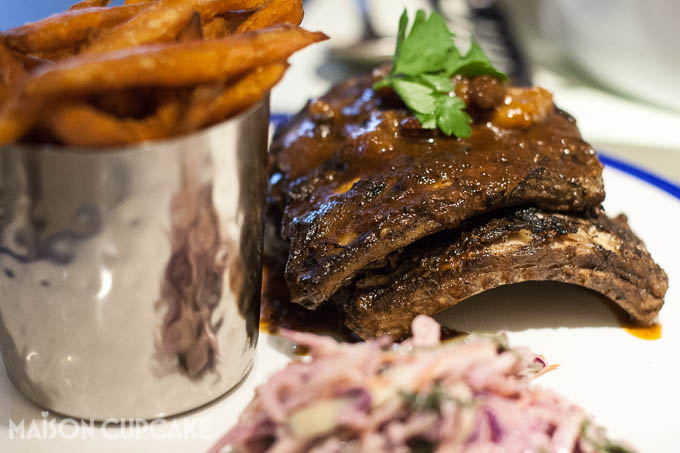 Walthamstow's new entertainment hub has been a source of much excitement locally. The borough has been without a cinema since 2002 when Alfred Hitchcock's local screen closed.
The campaign to bring a cinema back to Walthamstow is well documented elsewhere (indeed the mission to put the old Granada back into arts use is ongoing) and the happy consequence of our brand new Empire multiscreen cinema arriving in town is the opening of several new restaurants.
Alongside the ubiquitous offerings of Nandos and Pizza Express comes Turtle Bay, a Caribbean style chain with a dozen branches nationwide although this is only the second in London. Two other units offering Thai and barbecue food are expected to open soon.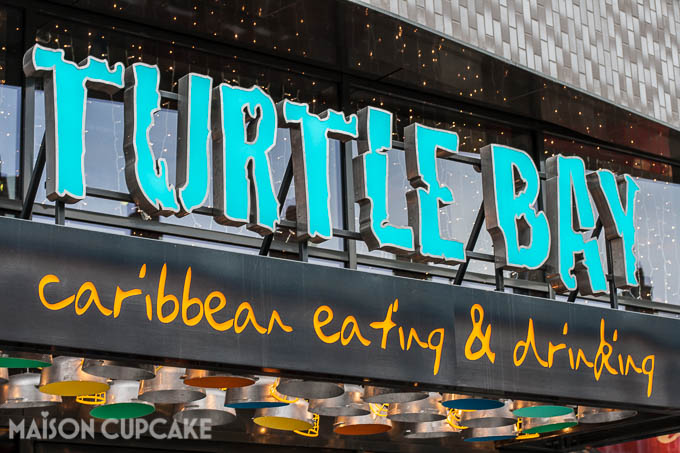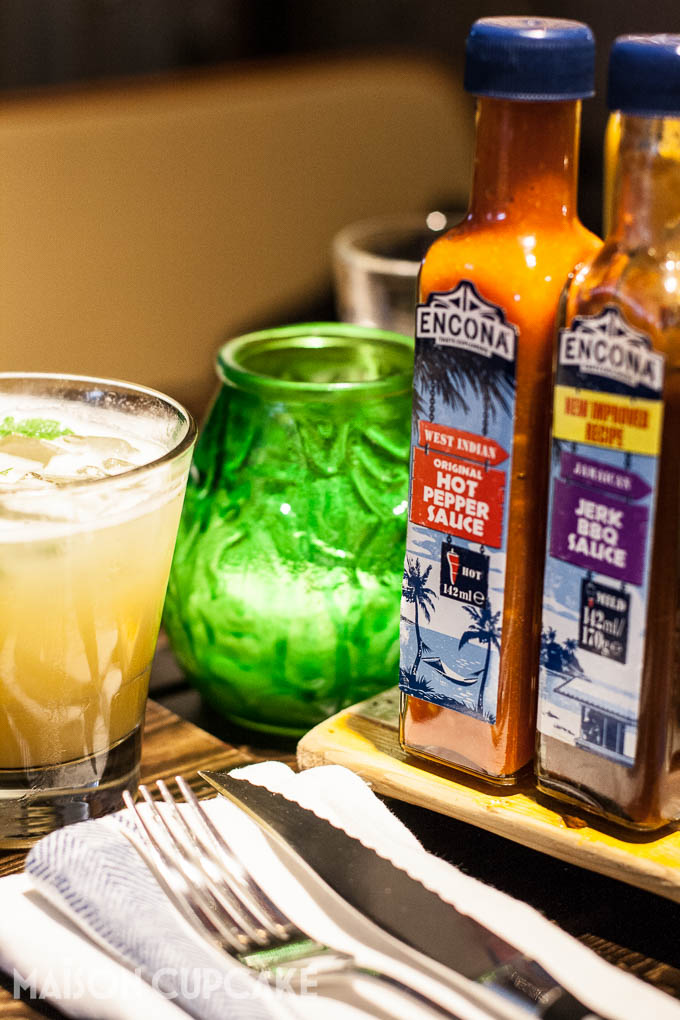 I attended the lively launch party for Turtle Bay Walthamstow two weeks ago and took the opportunity to revisit and try out the dining experience for real. Not having much Caribbean food before – my sole experience was a street food vendor catering at a wedding where the elderly relatives' heads were blown off by some explosive jerk chicken – I wasn't sure what to expect.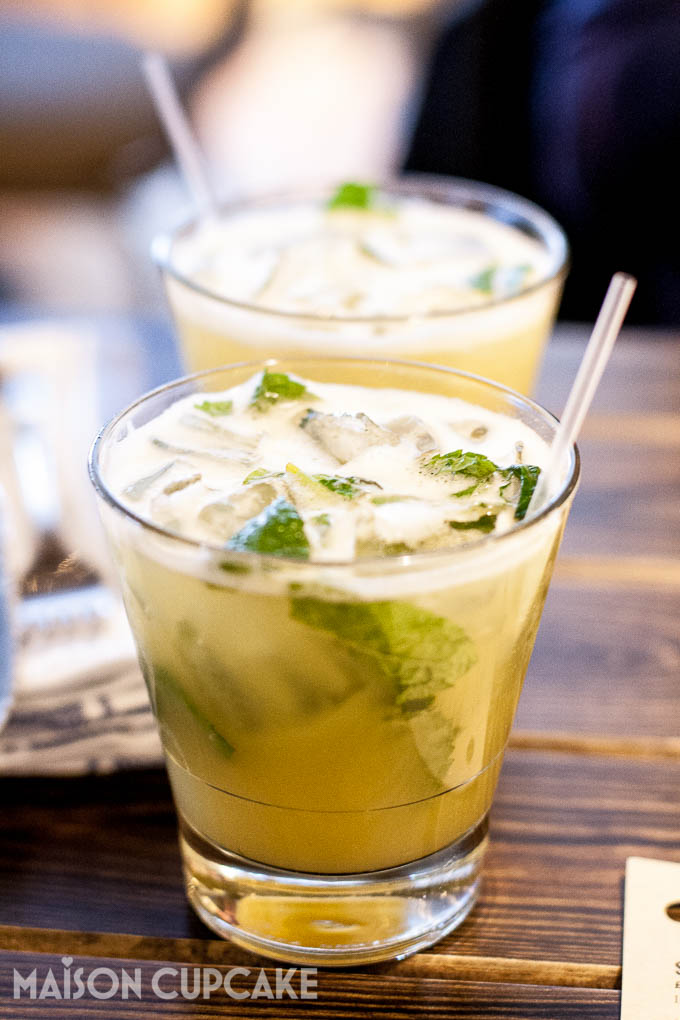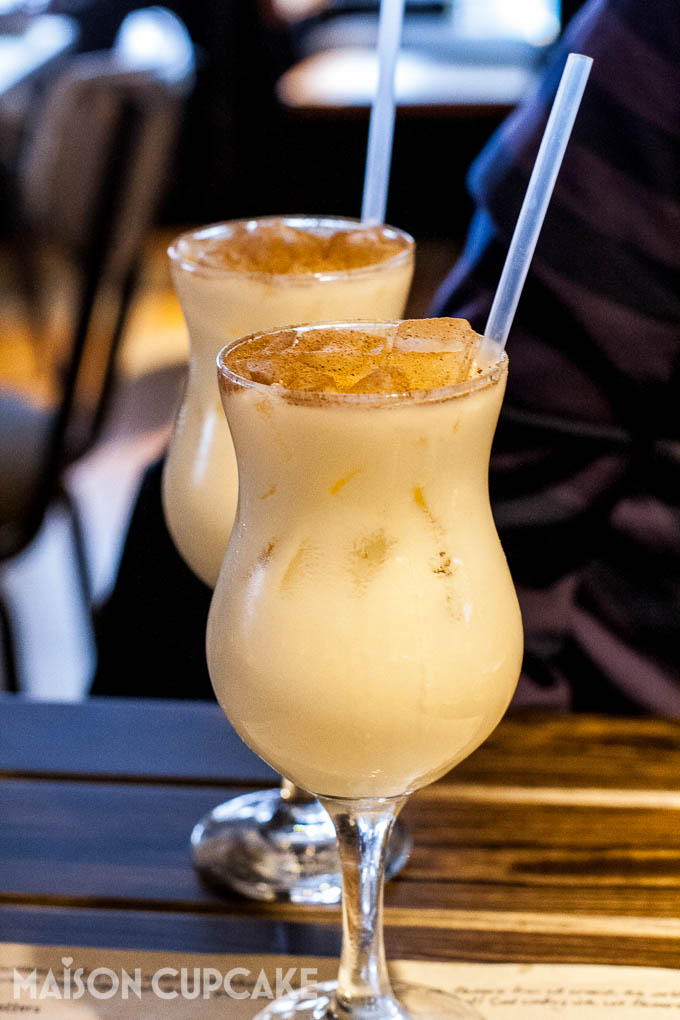 Nearly every hour is happy hour at Turtle Bay Walthamstow, you can get two for one on cocktails pretty much all day apart from peak time 7-10pm.
We tried out the Mai Tai (rum, rum liqueur, apricot brandy, lime, pineapple, mint – left) and Koko Colada (white rum, pineapple, coconut, cream, nutmeg -right). I wasn't much for the skinny straws initially although I quickly realised they were to stop you drinking too fast. The Koko, ordered after our main course is a longer drink and rich enough to replace the need for dessert. Prices are £6.85 each or two for one during happy hour.
The cocktail bar downstairs boasts around 40 types of rum but will also shake up a selection of alcohol free cocktails too. There are half a dozen each (probably middle of the road) red and white wines sold at flat rate prices. Prosecco is available but not by the glass. Beer drinkers have the choice of Red Stripe, Carib and Guinness. There's also an intriguing Guinness punch made with condensed milk which sometime I must return to try.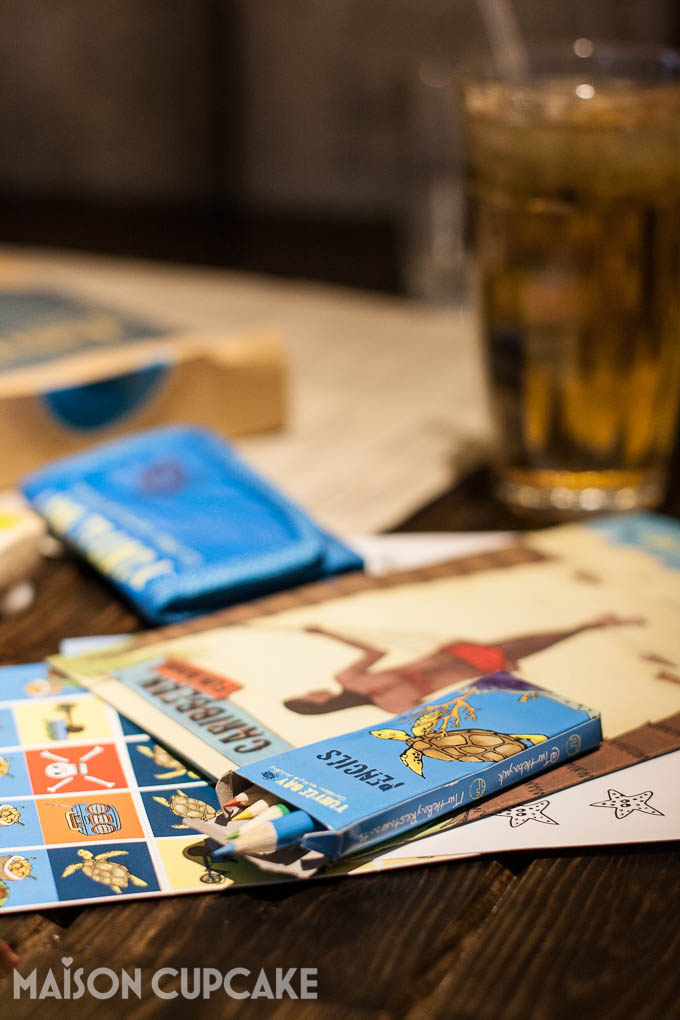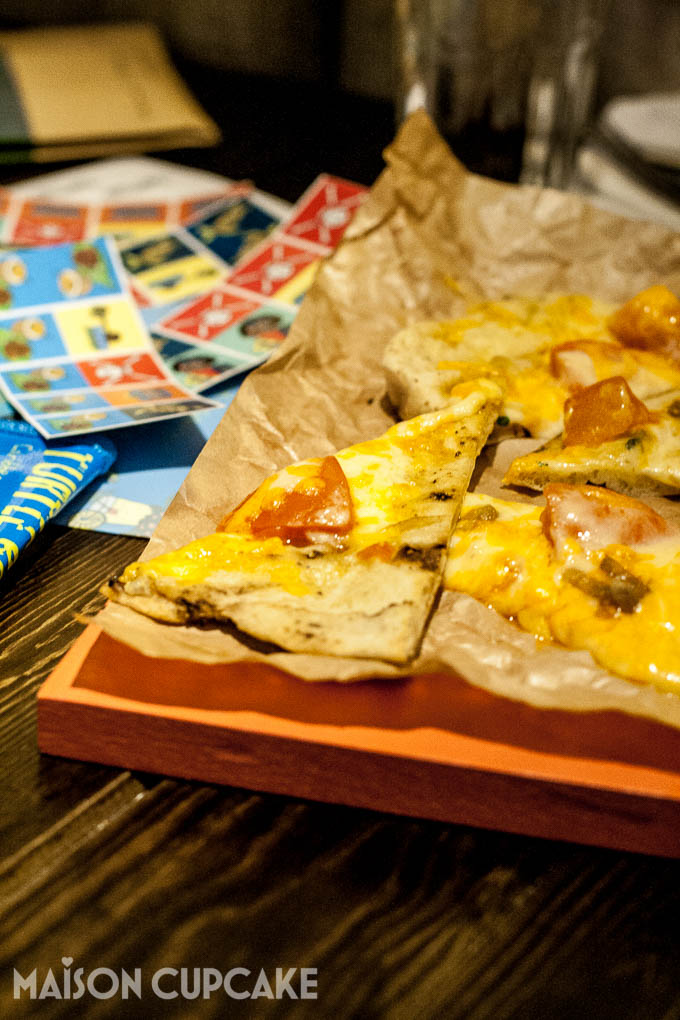 Kids get an entertainment pack including the usual pencils but also a cute wallet and paper domino set. There isn't a printed kids' menu although Ted was offered a non spicy child proof choice of burger, chicken and chips or toasted cheese and tomato flat bread. He opted for the latter although we later ordered him some sweet potato fries too as he was in hollow legged mode that day.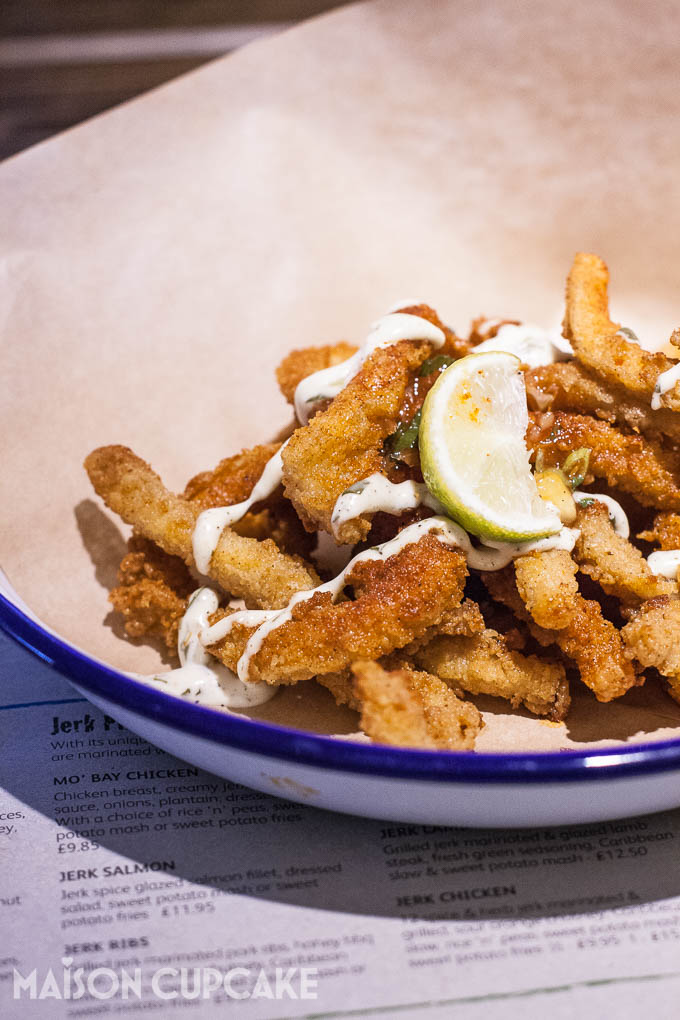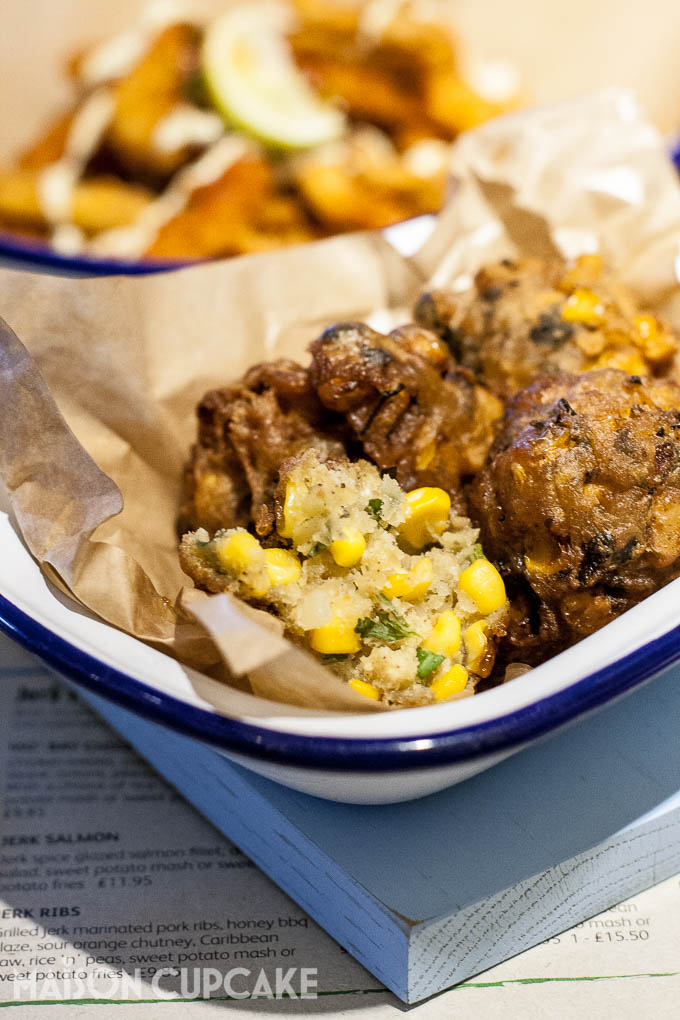 Starters or "cutters" are all £4.95. We ordered chilli fried squid (served with mango mole, fresh lime and coriander mayo) and sweetcorn fritters. You have an array of hot chilli sauces to add even greater kick.  The fritters are quite substantial, similar texture to an onion bhaji so rather filling and we might have been as well off to share these by ourselves.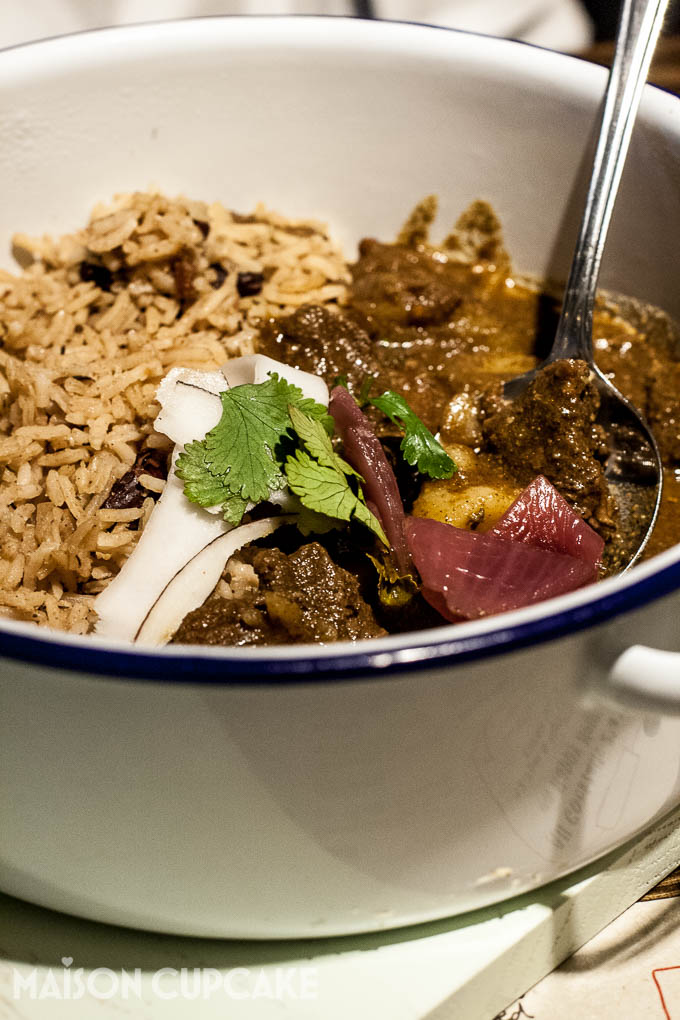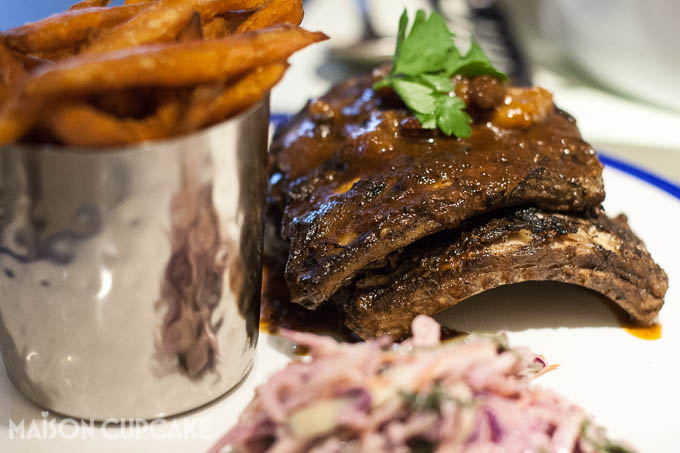 The jerk ribs (£8.95) were really what drew me back after the launch party.  Served with a choice of rice 'n' peas, sweet potato mash or sweet potato fries (I took the latter) and Caribbean slaw. These ribs are sublime. The meat falls off them. I predict I'd have a hard time ordering anything different next time. They're very peppery though, not for the faint hearted.
My husband went for the One Pot Blue Mountain Curry Goat (£9.65) served with rice 'n' peas, sweet onion chutney and flatbread. Not having had goat before I don't know what to compare it too but it seems like a drier version of lamb.
Both dishes are very spicy – although no strangers to spicy food we didn't really feel the need to add the extra sauces. Maybe we'd turned into the elderly relatives fanning themselves with napkins whom we'd laughed at years ago.
This stuff is HOT. Whilst we greatly enjoyed it and would go again, we'd be wary of bringing anyone here who wasn't adventurous with food. Portion sizes are fair to good. I think the menu is competitively priced, especially the "lunch 'n' lighter" options at £6.95. Also to note, there's a 10% discount on takeaways.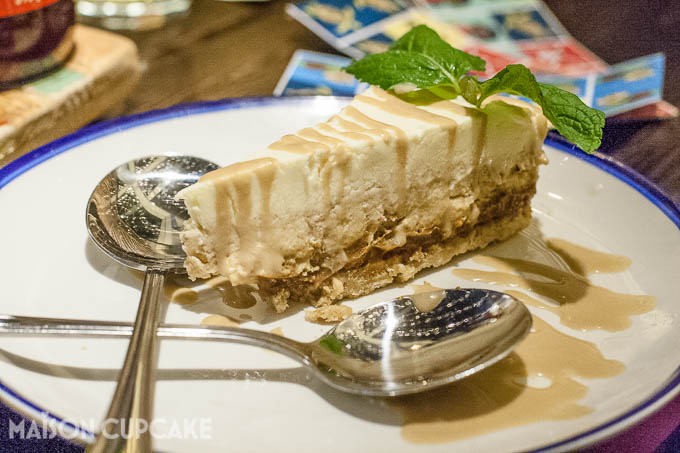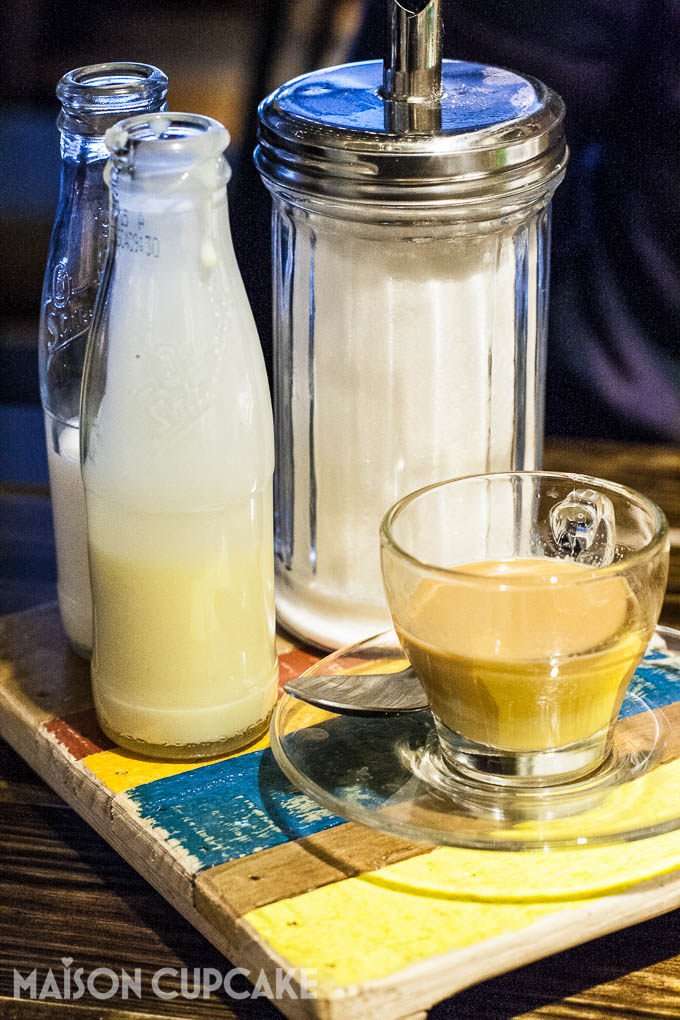 As mentioned above, we were so full after our Koko Coladas that we skipped dessert. Ted on the other hand ate almost all of this lovely sweet banana and toffee cheesecake. My husband's coffee was served with a choice of normal or condensed milk.
Turtle Bay Walthamstow appears to have been incredibly busy since opening, there were several large parties in during our visit. Staff were friendly and attentive with food arriving in good time.
I think Turtle Bay has been a well thought out addition to the food offerings now in Walthamstow and imagine they will do very well in the area if their popularity in the first few weeks is an indication. As the only other branch in London is Ealing, it's well worth making a trip to E17 to try it out.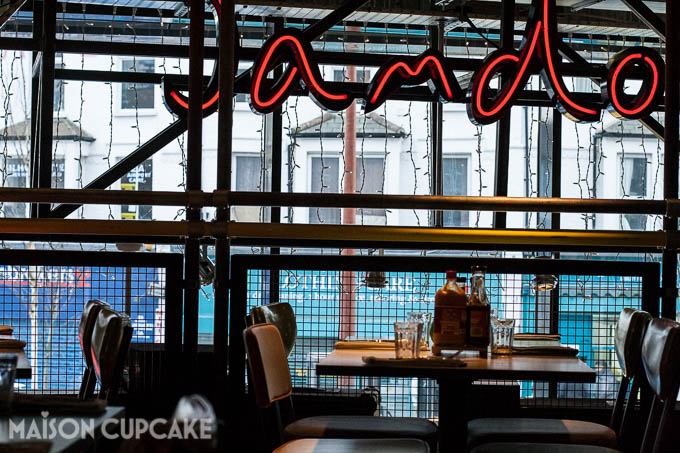 We were guests of Turtle Bay Walthamstow. 
Turtle Bay Walthamstow
The Scene, Cleveland Place
269 High Street
Walthamstow
London
E17 7FD