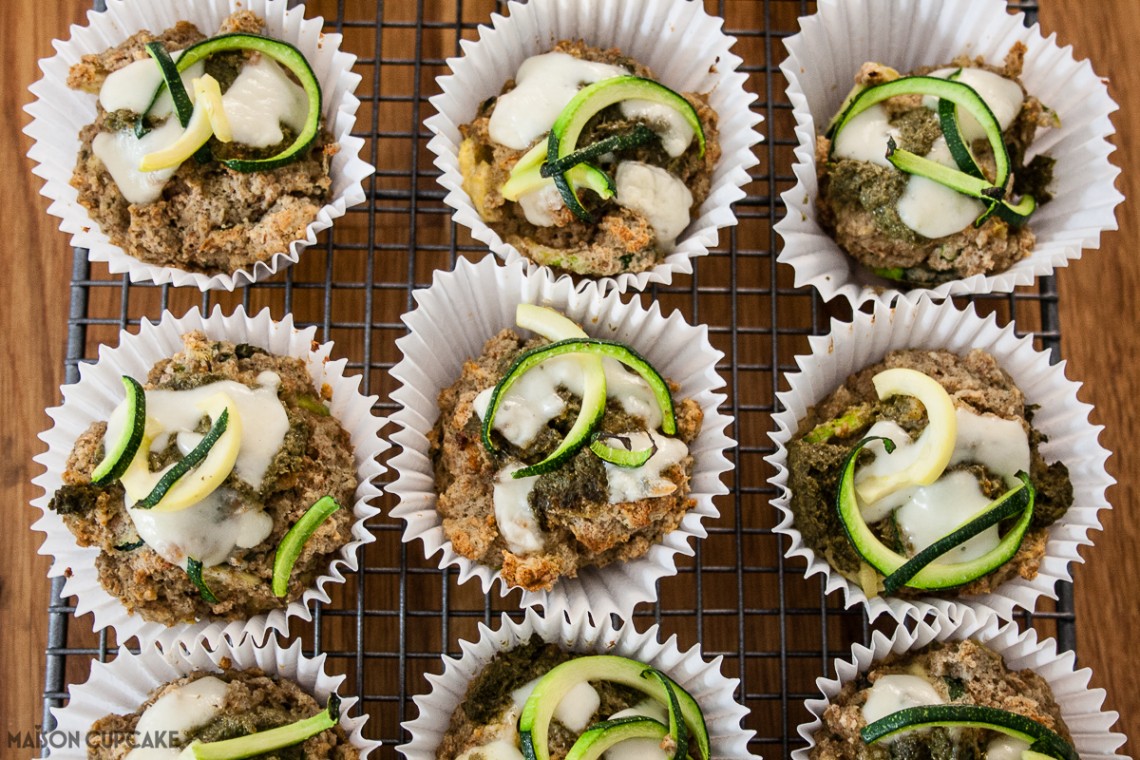 These courgette muffins with herby pesto are quick and easy to make – you can use grated courgette if you don't have a spiraliser*. I know it's not courgette season yet but they're one of my favourite vegetables to buy all year round and they go well with pesto.
Believe it or not I was badgered into buying a spiraliser by Ted who had seen one demonstrated in Lakeland then as soon as we'd brought it home he was determined to record an "unboxing video" for YouTube. This was around one year ago so he was only seven at the time but with some minimal assistance he did a good job and amusingly it's had 1500 views on YouTube in the past year. I should get Ted to record all my gadget videos!
Mine is actually identical to the Hemsley & Hemsley spiraliser which comes up as one of top spiraliser search results on Amazon – truth be told theirs is a more stylish all white colour rather than Lakeland's cream and green one. You just have to put up with it saying Hemsley & Hemsley on it.
You don't need a spiraliser to make these muffins, you could just grate the courgettes instead. But since spiralisers are all the rage at the moment I wanted to try baking with spiralised courgette to see how it went. With a few tweaks this recipe is based on my earlier pizza muffins (linked and pictured further down) and you'll find here my Vitamix pesto recipe or you can use some from a jar as you please. I almost always make my own pesto and frequently from rocket – it's a great way to use up rocket leaves on the turn rather than throwing them away.
Muffins are incredibly easy to make with kids and this recipe would also be suitable for packed lunches and picnics. Enjoy!
Have you tried using a spiraliser yet? How did you find it?
*Affiliate links used.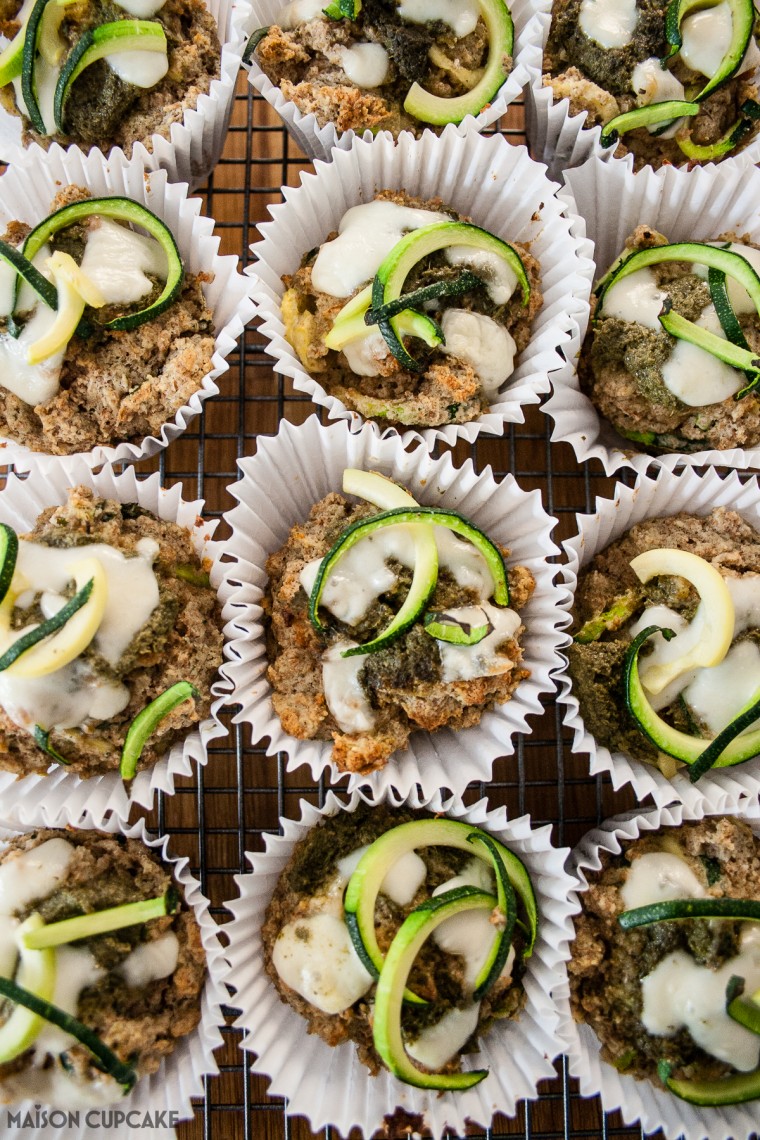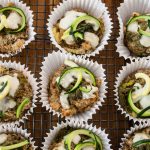 Print Recipe
Herby Pesto Courgette muffins (spiraliser recipe)
Tasty savoury muffins you can make in under 40 minutes.
Ingredients
275

g

self raising flour

1

tsp

baking powder

½

tsp

bicarbonate of soda

1

tsp

salt

100

g

melted butter

275

ml

buttermilk

1

large egg

1

tbsp

finely chopped basil

1

medium courgette

spiralised

75

g

pesto

Half ball of low fat mozzarella cheese

Grind of black pepper
Instructions
Preheat the oven to gas mark 6. In a large mixing bowl combine the dry ingredients; flour, baking powder, bicarbonate of soda, salt.

Chop the mozzarella cheese into 10mm pieces. Set one third of the mozzarella pieces and a handful of the spiralised courgette aside (the short off cuts are best).

Add the spiralised courgette, chopped basil and two thirds of the mozzarella to the dry ingredients. Stir gently with a metal spoon until all chopped ingredients are incorporated and individually coated with the flour mix.

In a medium size bowl, melt the butter in the microwave and let it cool slightly. Beat in the buttermilk and egg until smooth.

Pour the wet ingredients over the dry and stir with a metal spoon until just combined. Do not over mix.

Spoon the batter into the muffin cases and bake for 14 minutes.

After this cooking time, remove the muffins from the oven and quickly top each one with a few of the remaining mozzarella pieces and spiralised courgette bits. Return to the oven for a further 4-6 minutes.

Cool the muffins in the tin for a few minutes before placing on a wire rack to cool completely.
Notes
You will need a large 12 hole muffin tray lined with large paper muffin cases.
If you like baking these savoury muffins see also my ever popular pizza muffins!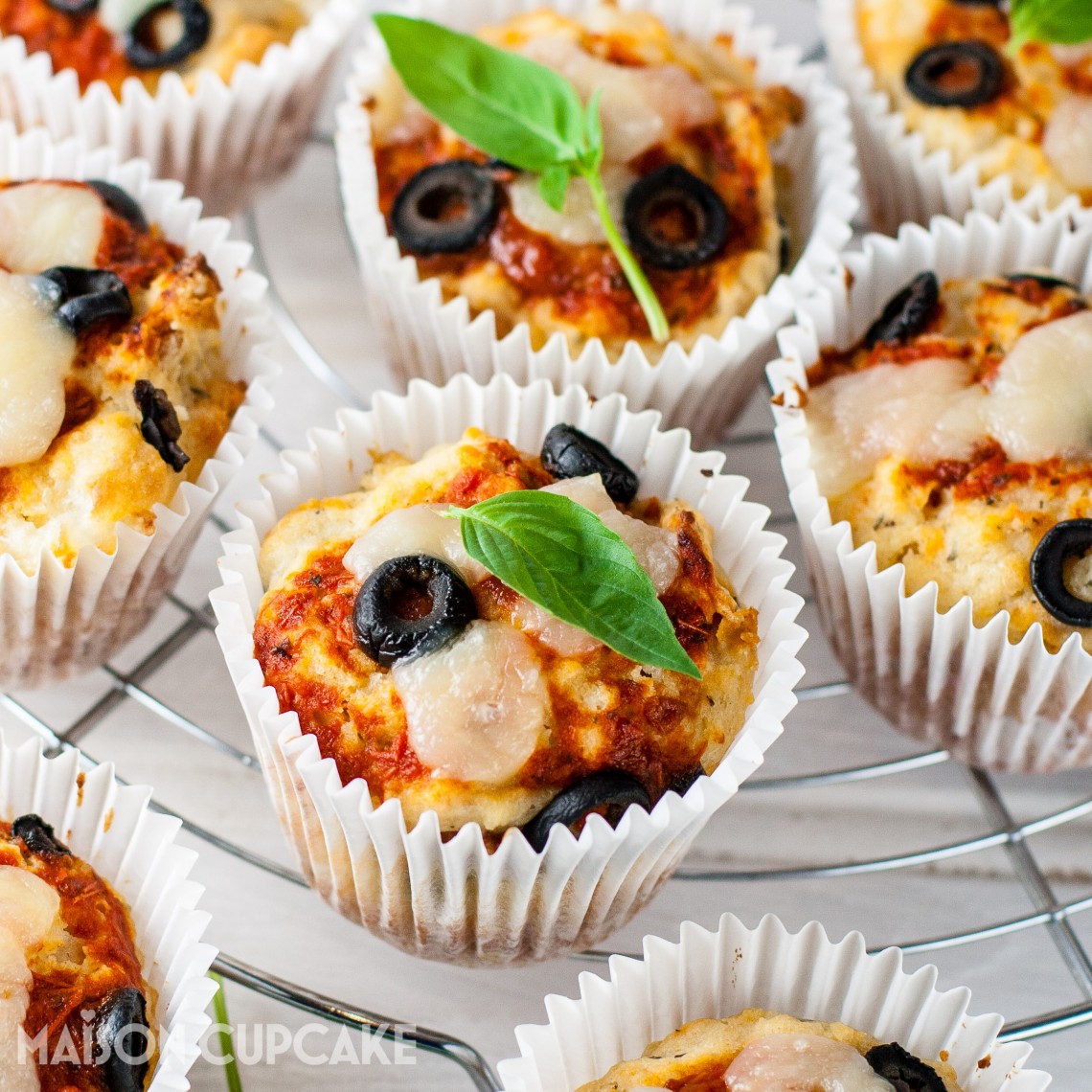 Bake of the Week Round Up April 26th 2016
Thank you to everyone who submitted to last week's #BAKEoftheWEEK. Here is a run down of this week's entries and the new linky is open until next Monday night at the foot of this post. Helen will be rounding this week's entries up at Casa Costello next Tuesday.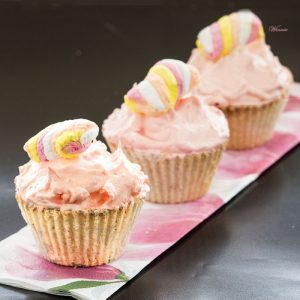 Strawberry Mousse Cakes by Something Sweet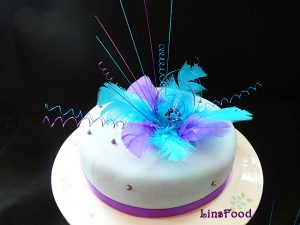 Fascinator Cake by Lins Food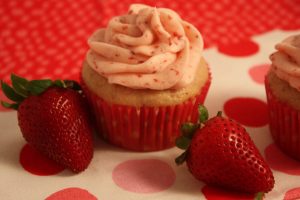 Fresh Strawberry Cupcakes by Don't Sweat the Recipe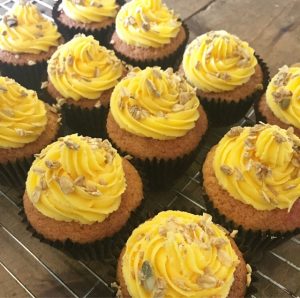 Fruit crumble custard cupcakes by Dancing Dandelions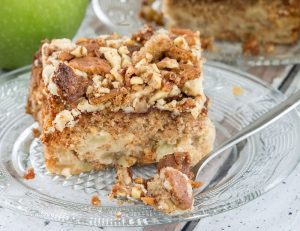 Apple Pie with Praline Pieces by Something Sweet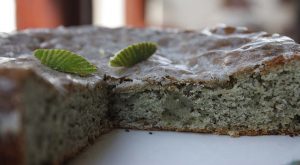 Spirulina lime chia seed cake by Allotment 2 Kitchen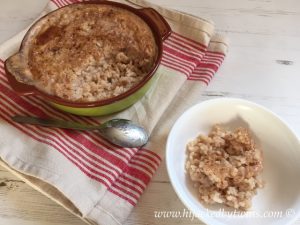 Traditional Rice Pudding by Hijacked by Twins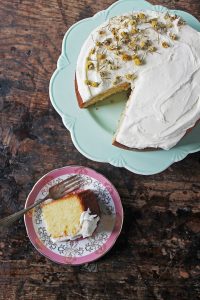 Camomile Cake by Veggie Desserts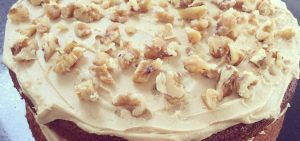 Coffee & Walnut Cake by Baked to Imperfection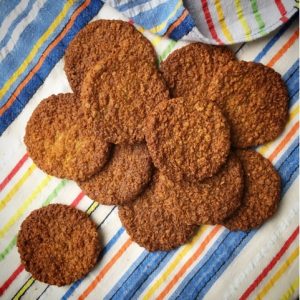 Anzac Biscuits by Foodie Quine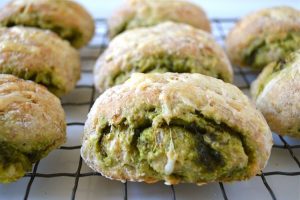 Wild Garlic Cheese Scones by Tin & Thyme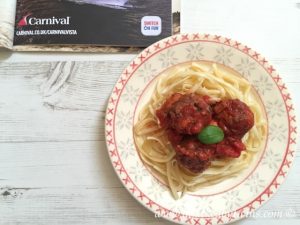 Baked Meatballs carnival style by Hijacked by Twins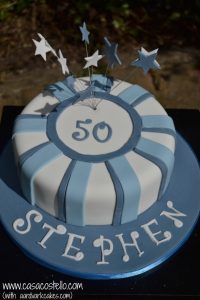 Mens Blue Birthday Cake by Casa Costello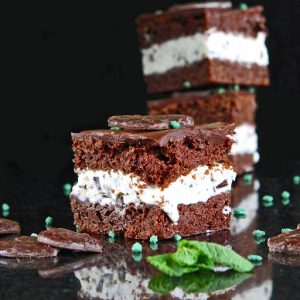 Chocolate Mint After Eight Ice Cream Sandwich Cakes by Gluten Free Alchemist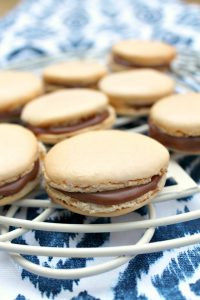 Macarons with Chocolate Rose Ganache by Baking Queen 74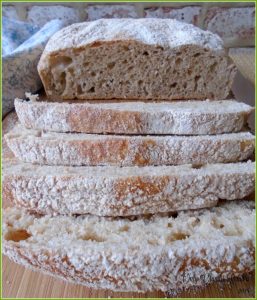 No Knead Bread by Only Crumbs Remain
Loading InLinkz ...