Did I ever tell you about my time in EastEnders?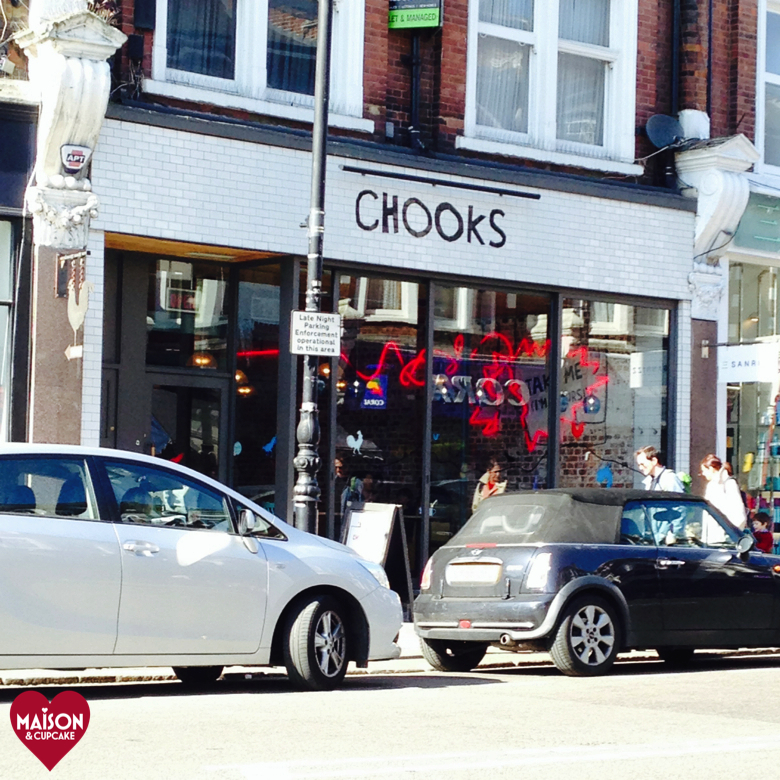 For twelve months during the mid nineties, supposedly as a hand to mouth living student, I lived in north London's leafy affluent suburb Muswell Hill. I could relate numerous things that happened that year but will focus on the Albert Square connection for today.
I don't know if they do now but back then a lot of actors from EastEnders lived in Muswell Hill and nearby East Finchley. I've lived all over London for nearly twenty five years and nowhere else I've lived or regularly wandered through has ever had the same celeb spotting potential as Muswell Hill.
A typical evening included waiting inline at the ATM next to Michelle Gayle's onscreen boyfriend Steve, going into the Seven Eleven and being in the queue with Aidan, as you walk over the zebra crossing to the pub, Bianca has pulled up in her car and when you finally get inside the dodgy local club (the defunct Manhattan Lights once used to film a shoot-out in The Professionals), who should be gazing across the dancefloor with a beer bottle in his hand but Phil Mitchell?*
That at that time minus glasses, I wore a black biker jacket and my hair in a blonde bob and thus regularly asked by strangers whether I was Cindy Beale i.e. actress Michelle Collins – only added to the surreal effect. She lived under a mile away, although not someone I ever bumped into, so it wasn't an entirely ridiculous error.
My all time favourite moment in Muswell Hill was once walking past the fruit and veg stall when passing me at the same time was actor Todd Carty, AKA Mark Fowler who in EastEnders memorably ran the fruit and veg stall. We each looked at the veg stall and gave each other an amused look acknowledging that this was a peculiar moment of fiction meeting reality.
And it was a few steps from this location and in the shadow of many other old haunts I found myself visiting Chooks chicken restaurant of Muswell Hill Broadway with Nick and Ted.
Chooks is not yet a chain but it would make a good one. It's a chicken version of Gourmet Burger Kitchen but serves the food on paper lined trays the way I've seen it served in MeatLiquor. There's a family friendly atmosphere and the retro styling will appeal to Generation Xers.
We devoured ribs, chicken, onion rings and chips. The portions are generous and I was relieved only to have ordered the half rack of ribs. The menu is very American diner with the focus naturally on chicken.
Chicken burgers are around £8 with chips charged separately, non burger main courses are around £10 to £15 with the "Whole Chicken Tray Dinner" being the most expensive at £23.95 including several side dishes but presumably enough for two people (the menu doesn't say). There's a dedicated kids' menu complete with colouring sheet and in house colouring competition (the entries are pegged up to look at).
Should you have vegetarians in your party, they do a vegetarian burger and three vegetarian salads. But I don't have a clue whether those were any good as we were in full on meat mode. After a morning's saunter around Muswell Hill Broadway, the food was spot on.
Two downsides though: I can't find a mention on the menu whether the chicken was freerange which leads me to suspect it isn't. But I'll update this if I hear otherwise. Secondly I didn't dig the whacky joke graffiti decor in the loos. They're clean and perfectly serviceable but the dim lighting and mock graffiti makes the loos feel dingy.
Plus points though for the wicked football table out back and the jelly egg sweets upon leaving are a cute touch.
Not that I need much excuse to revisit my old stamping ground but I'd go back again and indeed have done so since this visit back in April.
Chooks
43 The Broadway
Muswell Hill
London N10
http://chooks.me
Twitter & Instagram: @chookschickens
*Okay these four moments didn't take place within five minutes of each other but I promise you each of these instances did happen.