Here's an easy way to get your quiche fix without too much stodgy pastry. This crustless quiche recipe post is one of a series commissioned by British Lion Eggs.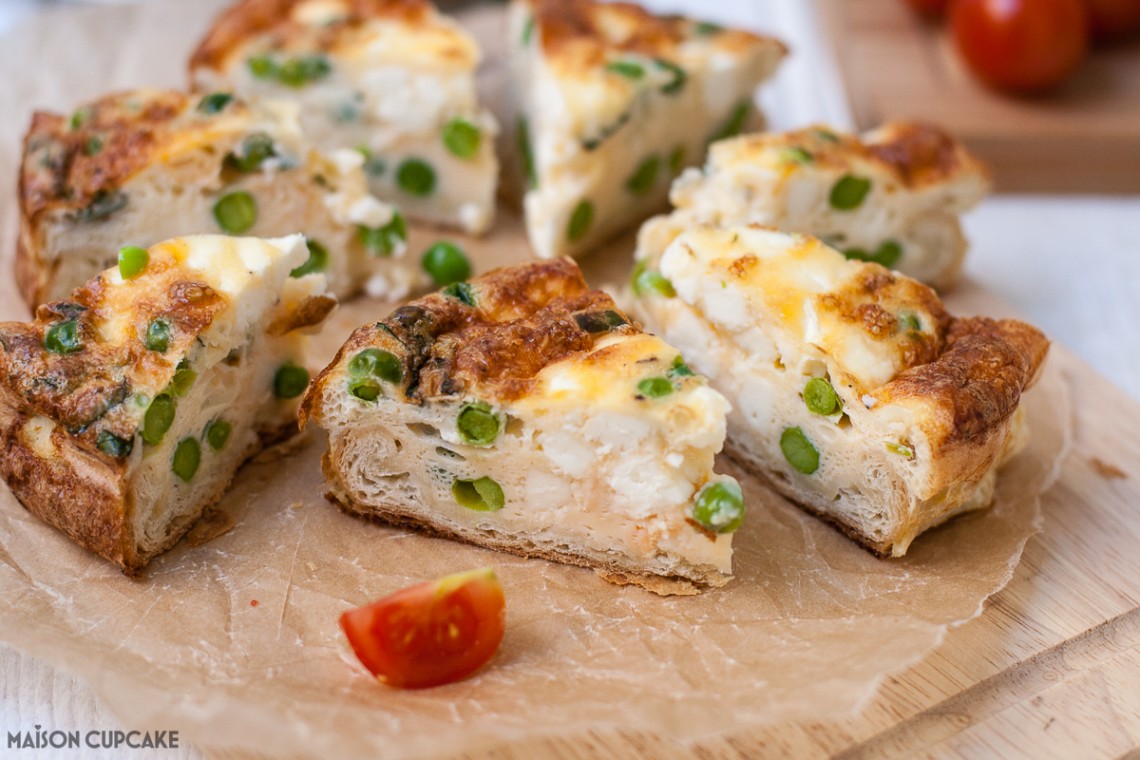 Let's face it, everyone's favourite part of a quiche is the cheesy eggy bit rather than the pastry so the increasingly popular crustless quiche concept makes perfect sense.
You can either make your own pastry for this recipe or cheat with pre-rolled shop bought. I have done the latter today using an all butter version which I feel tastes better than the cheaper one. Really though, with such a short shelf life, shop bought pastries are only convenient if you intend to use them immediately. Actually the 30 mins' advance prep for your own pastry – see one of my shortcrust pastry recipes in this jam tarts post – is barely longer than the time you'd need to remove the bought one from the fridge before using anyway.
Eggs on the other hand are my ultimate go to convenience food. And whilst quiche would normally be off the menu for slimmers, there's a growing body of evidence suggesting eggs may help with weight control. I am definitely noticing that eating an egg as part of breakfast keeps me feeling fuller longer and less likely to snack before lunchtime.
I'm also currently gearing up to run my first Race for Life at the end of May – which those of you who know me in real life will appreciate is a genuinely radical move on my part – and now feeling achievable following over three stones' weight loss in the past six months.
Eggs are a fantastic food for fitness training as they contain high quality natural protein and many other beneficial vitamins and minerals. Eating protein along with some carbohydrate after finishing exercise sessions should help improve recovery and increase the efficiency of muscle glycogen storage.
So when I'm training up around Regent's Park – I believe in making this feel real by practicing in the actual place I'm doing the event – I need a portable picnic lunch and that's where today's recipe plays the perfect part.
This crustless quiche packed with peas, mint and feta cheese is perfect eaten cold for packed lunches and picnics. Alternatively it can be served warm as a light lunch – the recipe here is based on two 6 inch quiches.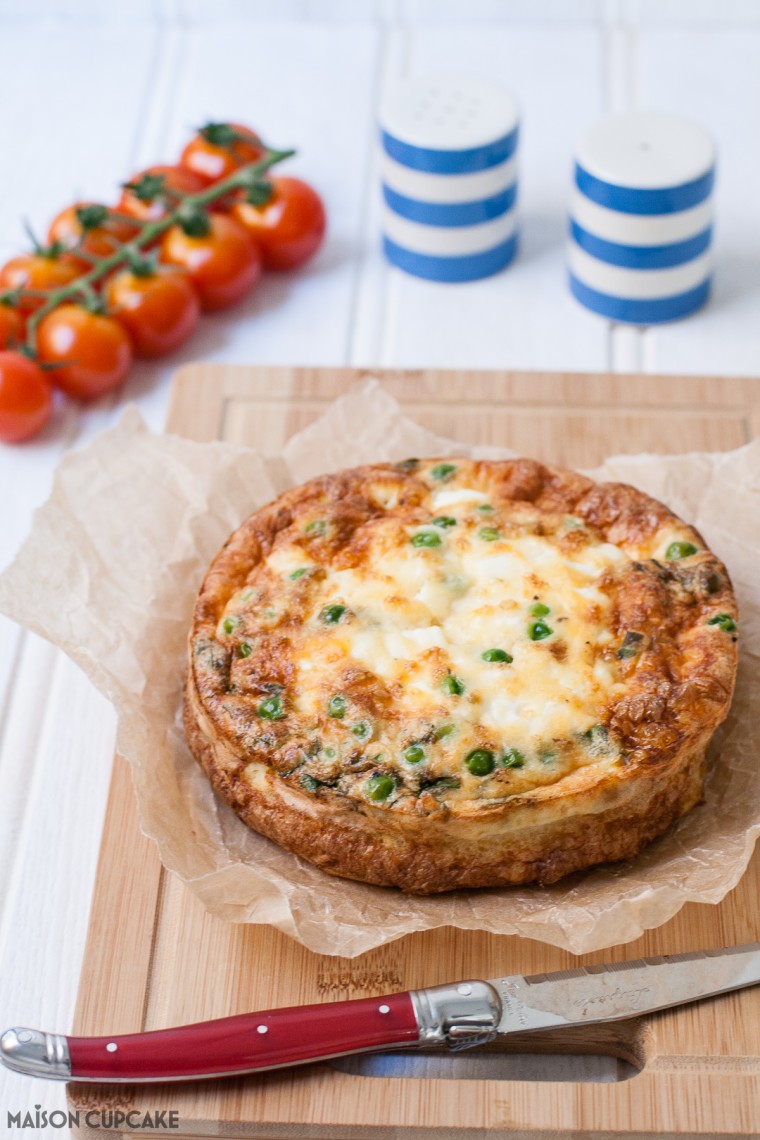 I have created this recipe today as part of a series whilst I am an Eggcentric blogger ambassador during 2016.
You might have noticed me "takeover" the Lion Eggs Instagram account @egg_recipes during January… hop through and give them a follow!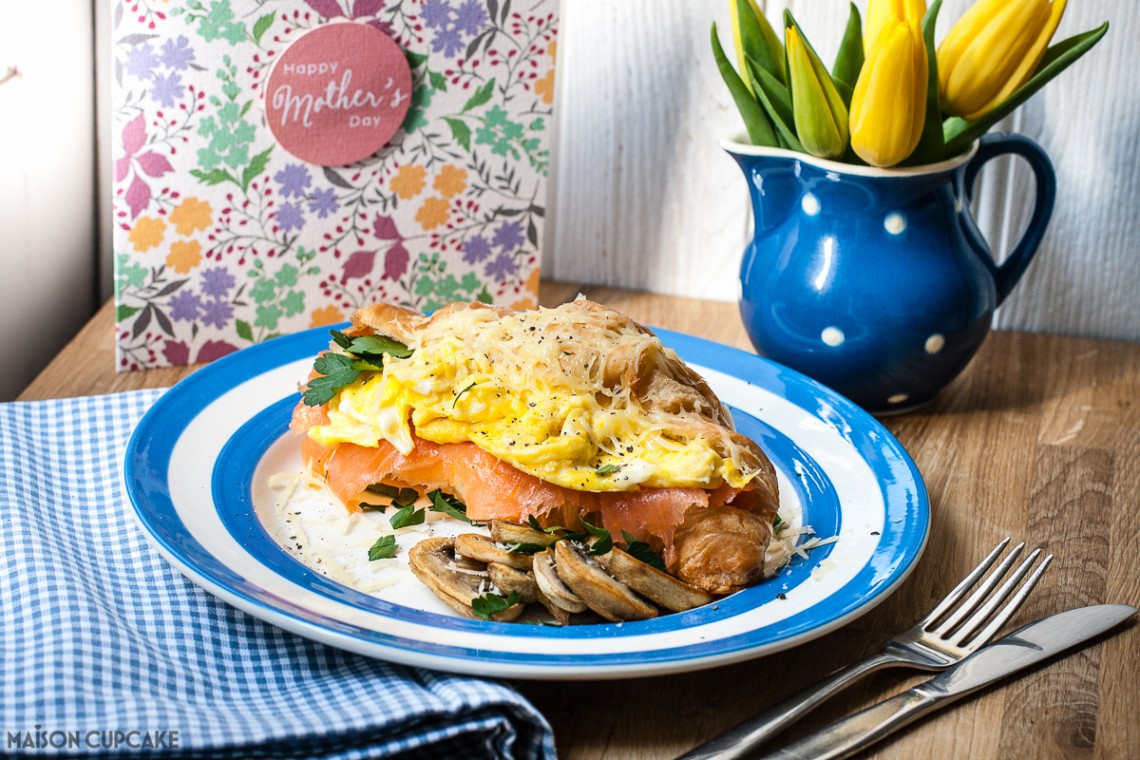 During February I published a post on the EggRecipes.co.uk blog featuring this luxurious breakfast of smoked salmon croissant with scrambled eggs.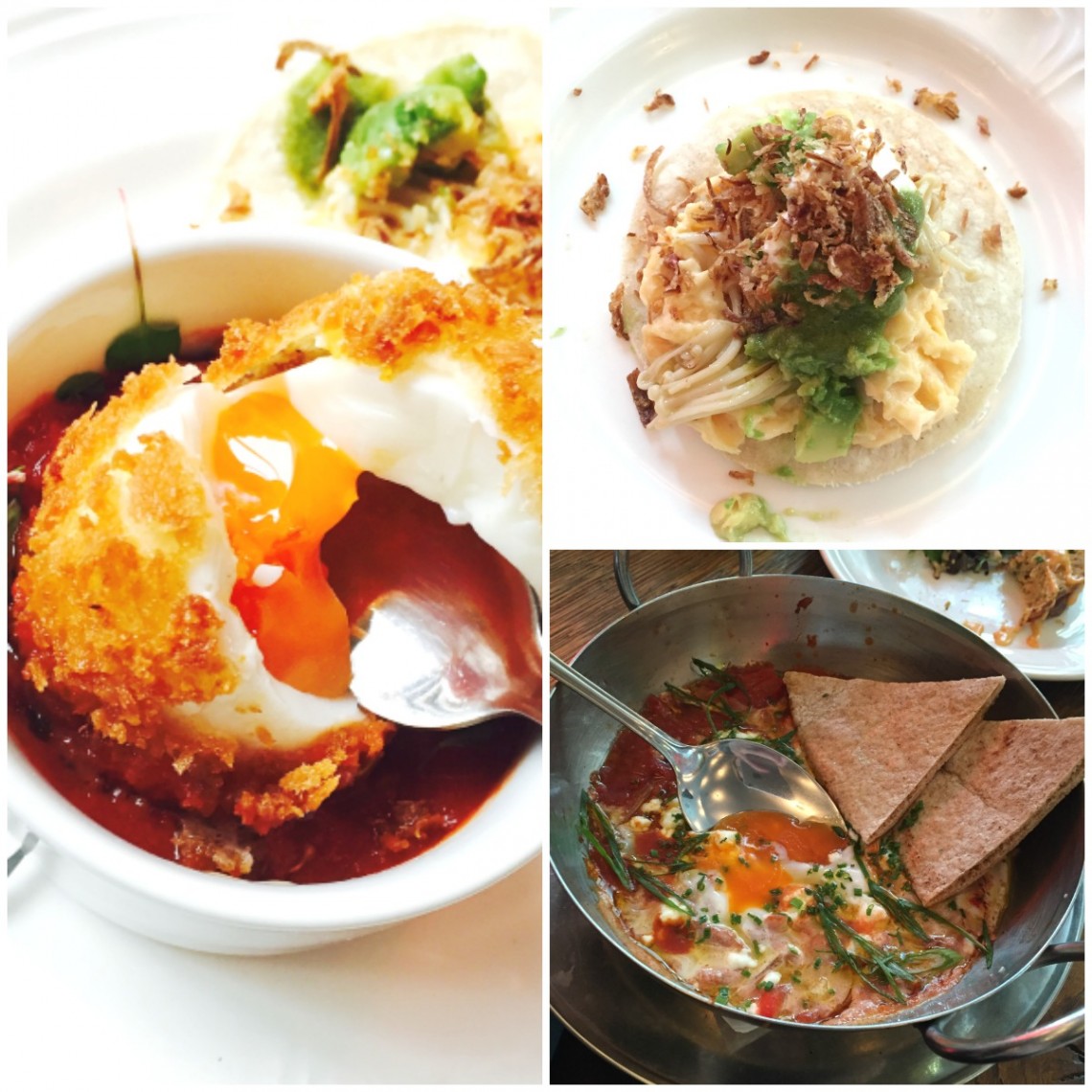 I also recently attended an event at the Bad Egg Diner with British Lion Eggs where celebrity Eggcentric ambassador chef Neil Rankin showcased some new egg recipes.
Neil Rankin's Eggcentric dishes include:
Above left – sambur telur (Malaysian crispy coated poached eggs with oriental hot sauce and fresh tomatoes;
Top right – breakfast tacos (homemade corn tortillas with scrambled eggs, green salsa, sour cream and crispy onions;
Bottom right – shakshuka (baked eggs with harissa, garlic, tomatoes and a lemon and parsley dressing)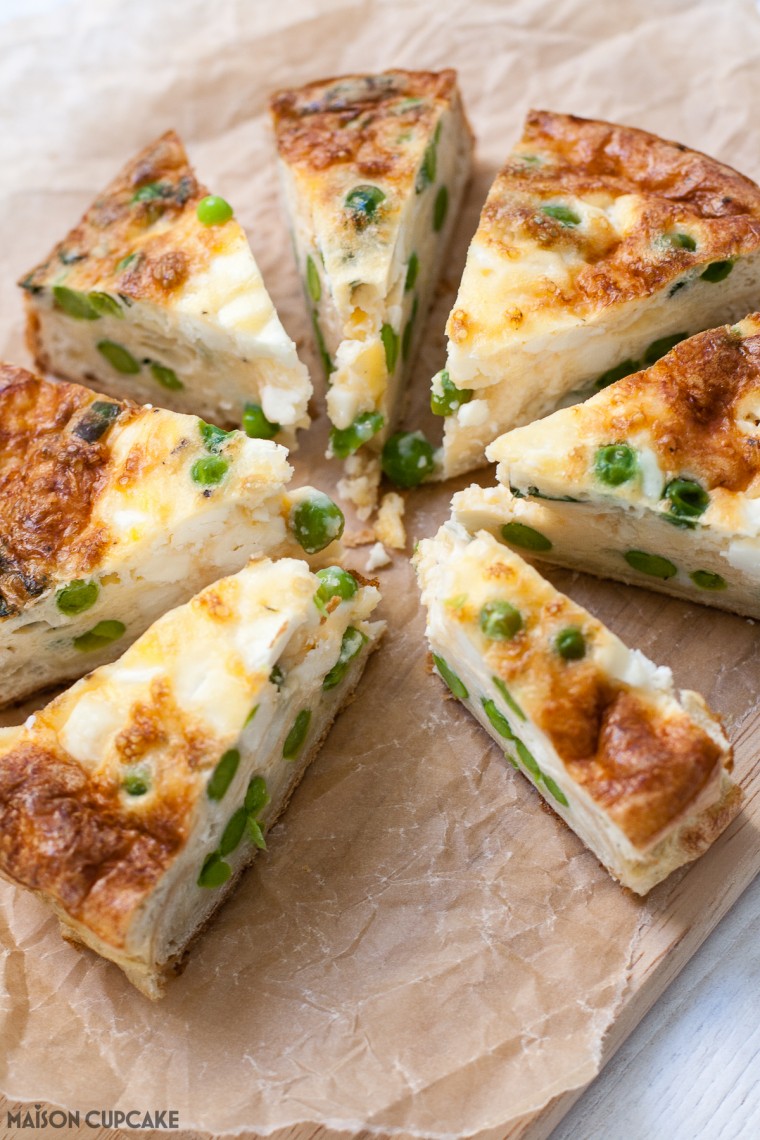 HOW TO MAKE A CRUSTLESS QUICHE
Below is a step by step picture guide how to make my crustless quiche and you will find a printable recipe with ingredients list after that.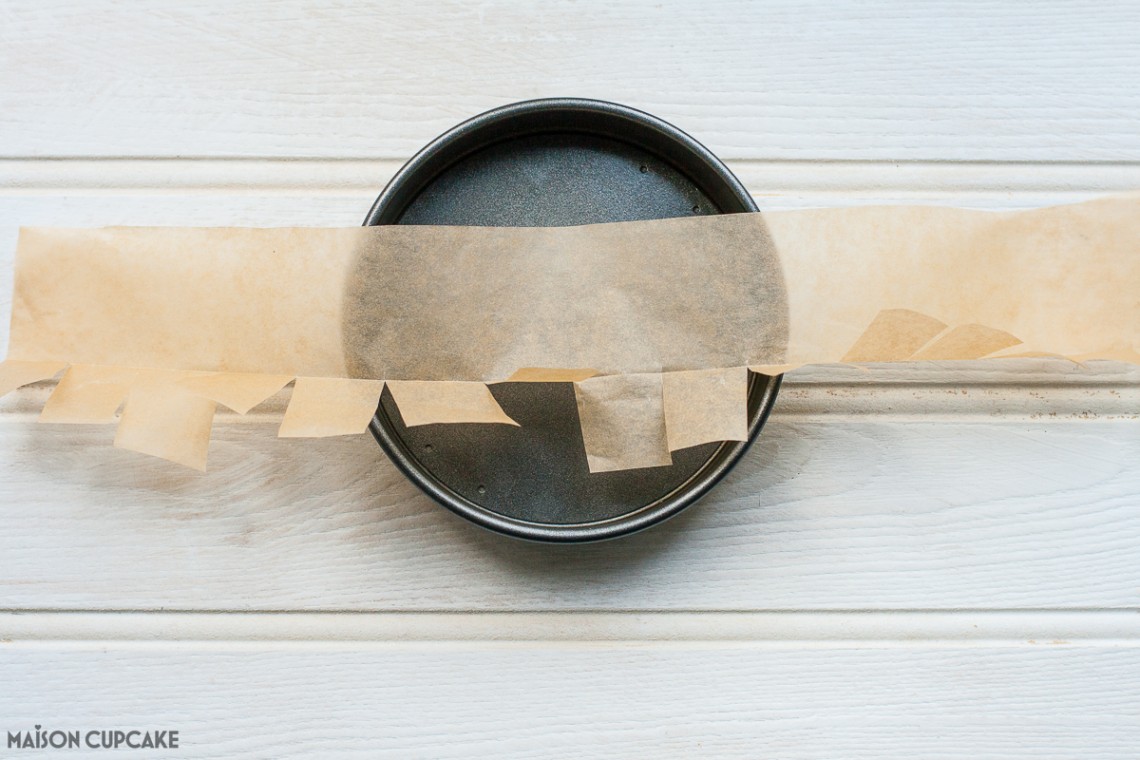 Take a 6 inch loose bottom baking tin* and a strip of baking parchment paper as long as the circumference. Fold down one third depth along the longest edge and trim with scissors into 2cm flaps as shown.
Curl the baking parchment paper around the tin.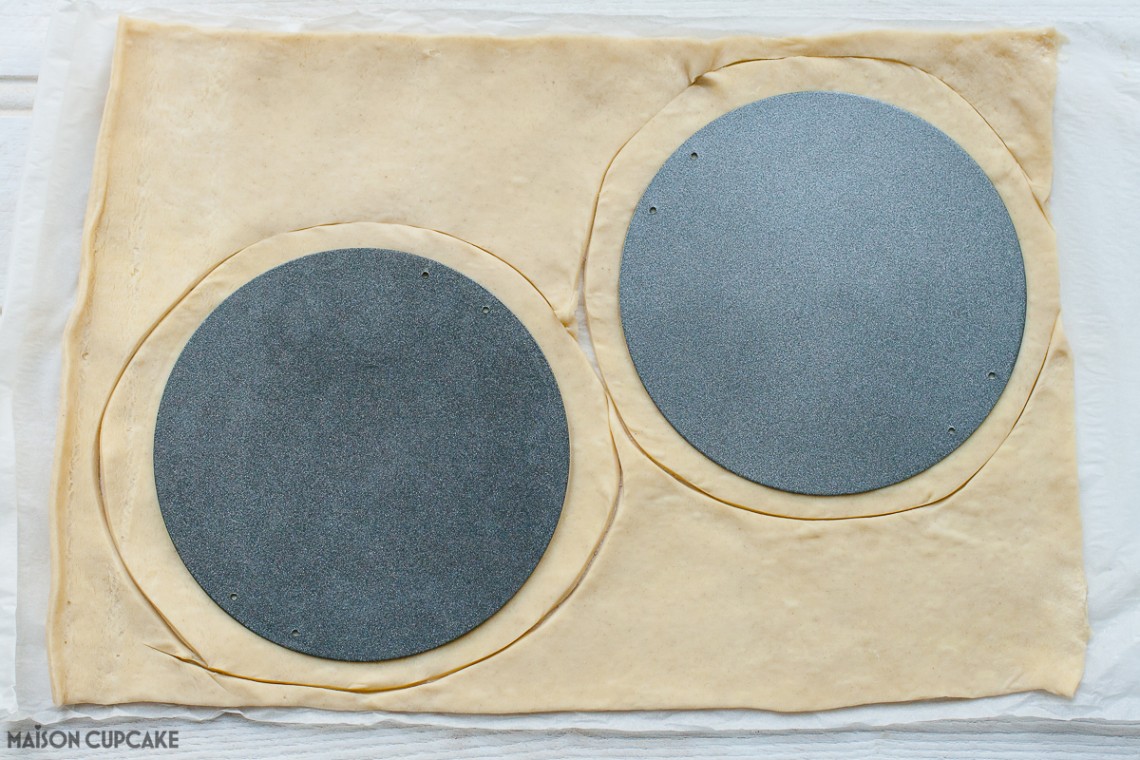 Cut circles of shortcrust pastry – trim them around 1cm bigger than the loose bases from the tins to allow for shrinkage as the pastry cooks.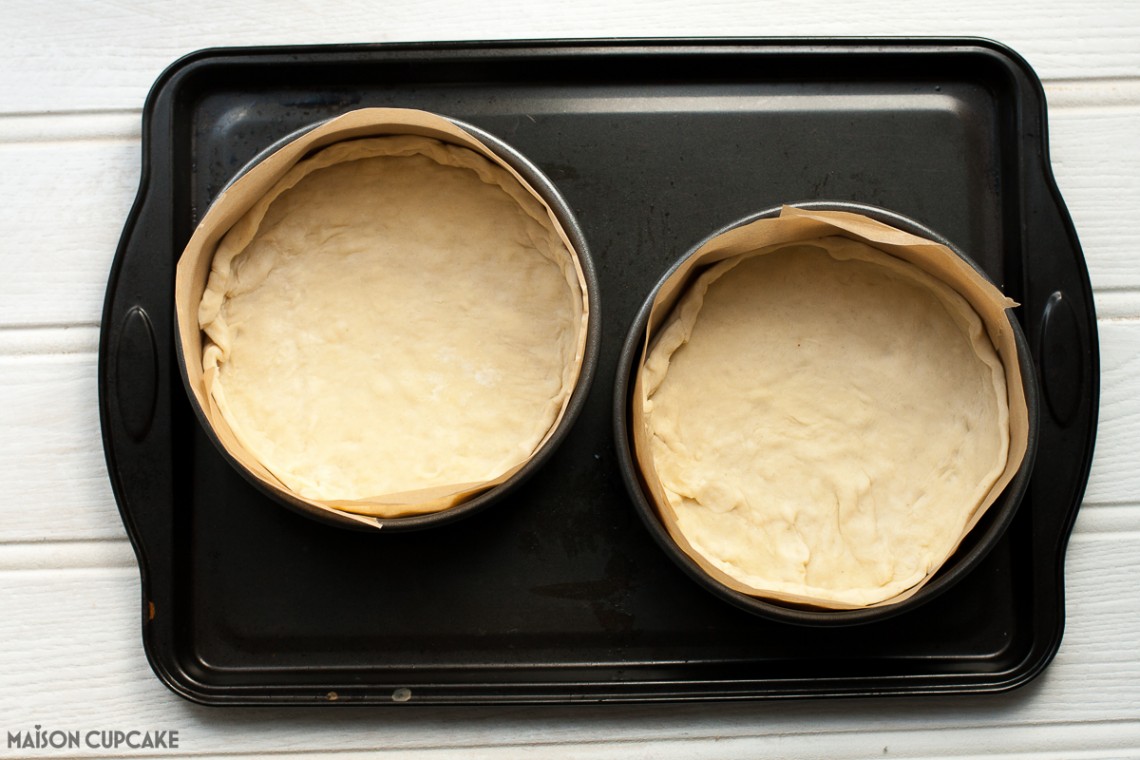 Pop the pastry circles into the tins.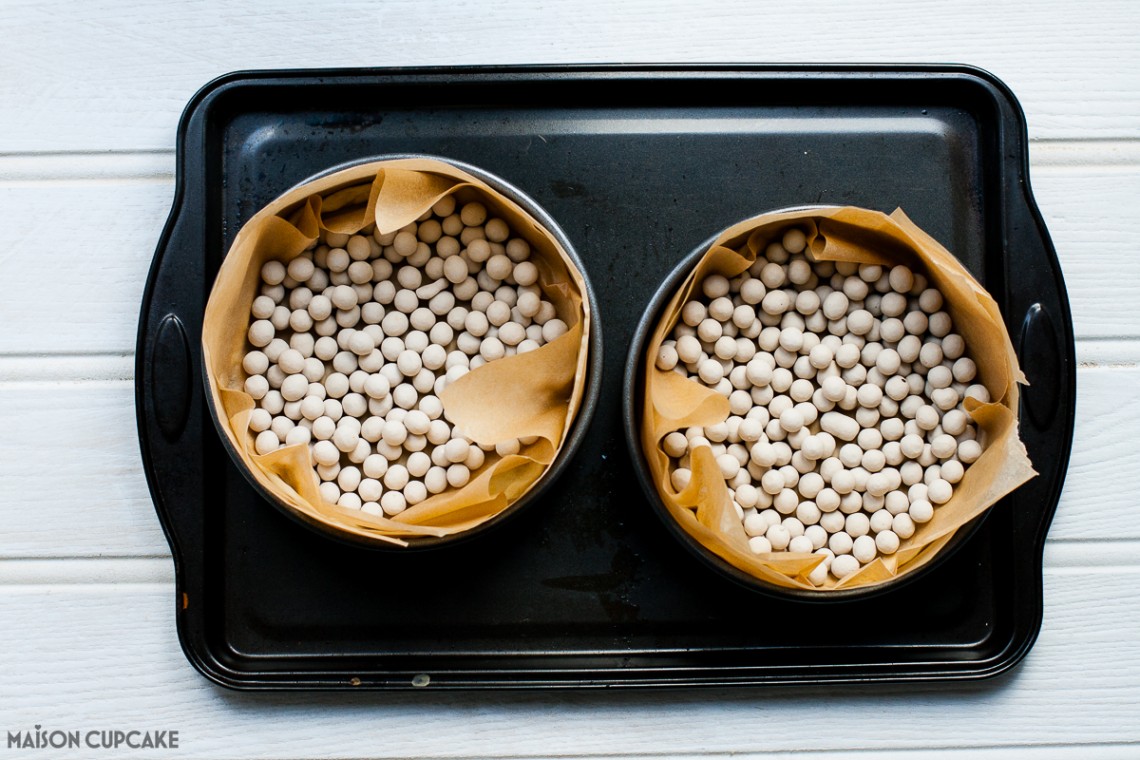 And cover the pastry circles with more baking parchment paper and some ceramic baking beans*. Bake the pastry circles at 200c / gas 6 for 15 minutes.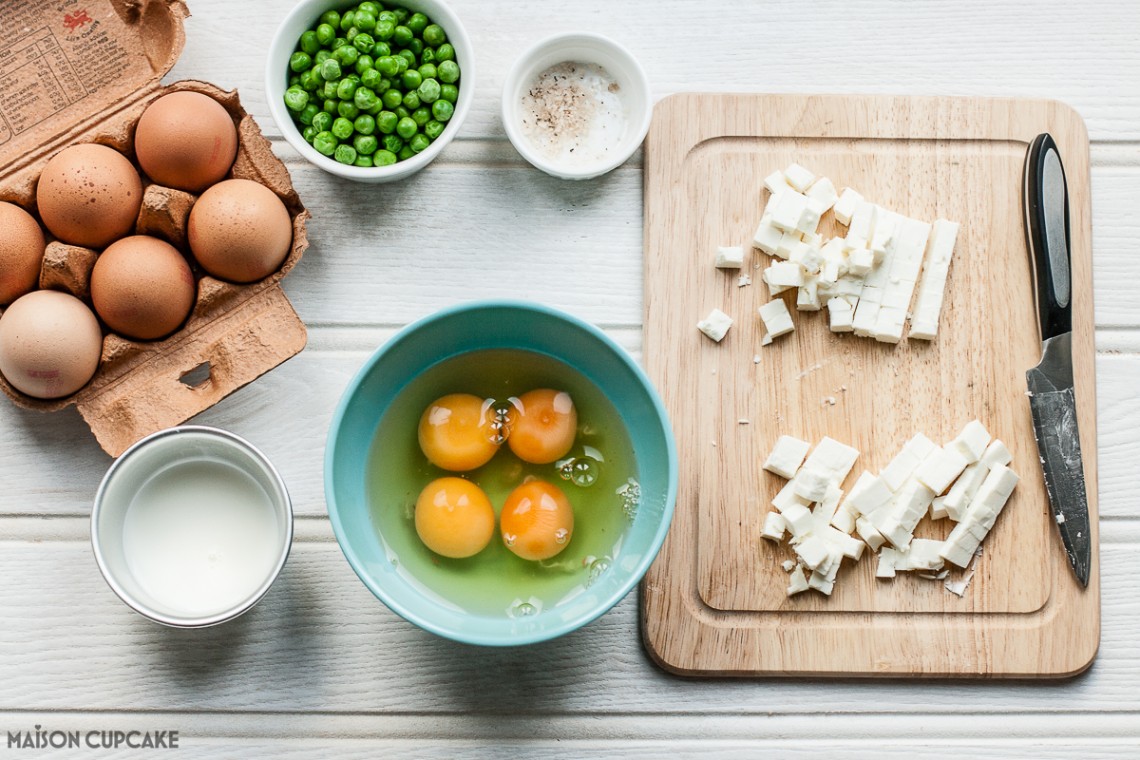 Meanwhile prepare the ingredients for the crustless quiche filling – a printable recipe with ingredients list can be found below.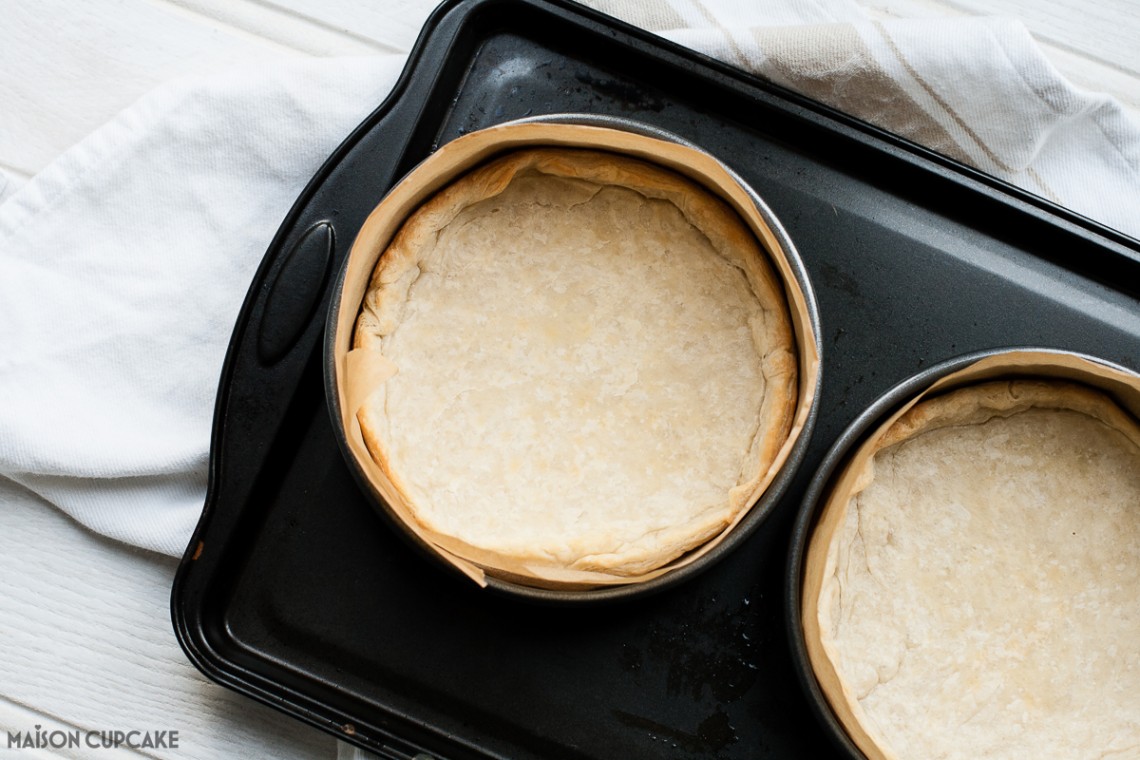 After 15 minutes, remove the pastry bases from the oven but keep them in the tins. Depending how much your pastry shrinks you can leave the bases as they are or trim away excess pastry that's still creeping up the sides if you wish. In any case, the egg filling will still rise about the level of the pastry.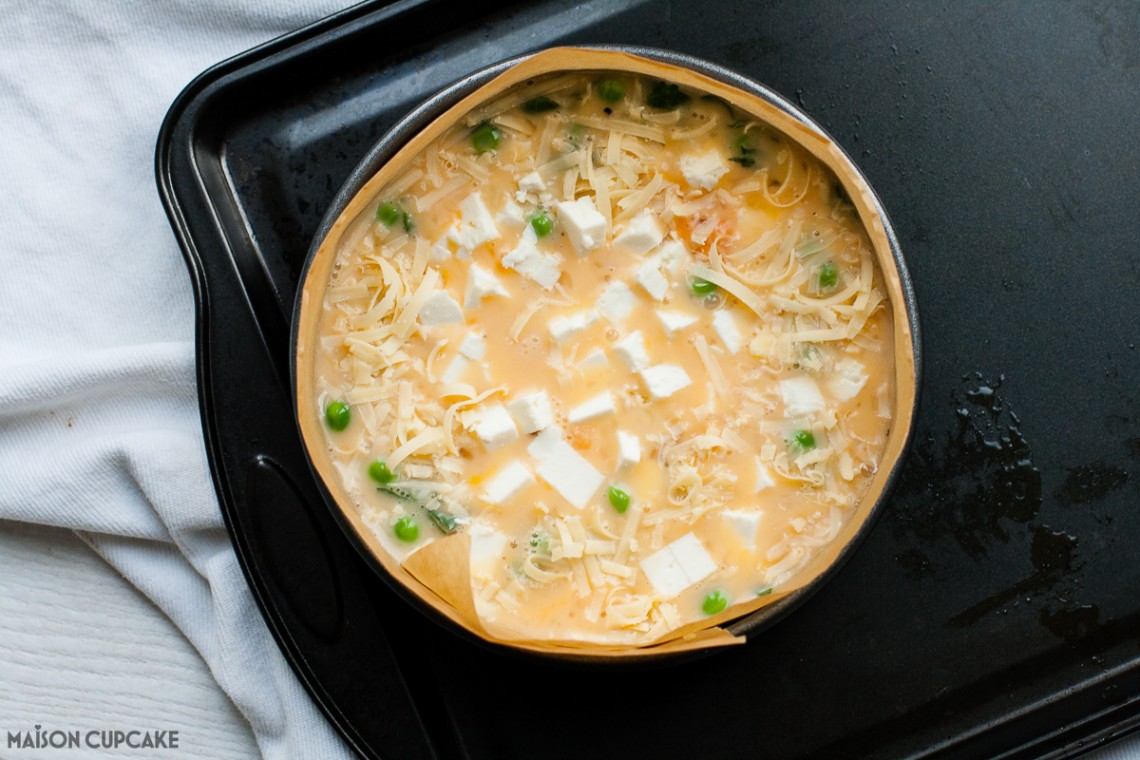 Fill the cases with your mixture of beaten eggs, peas and cheese.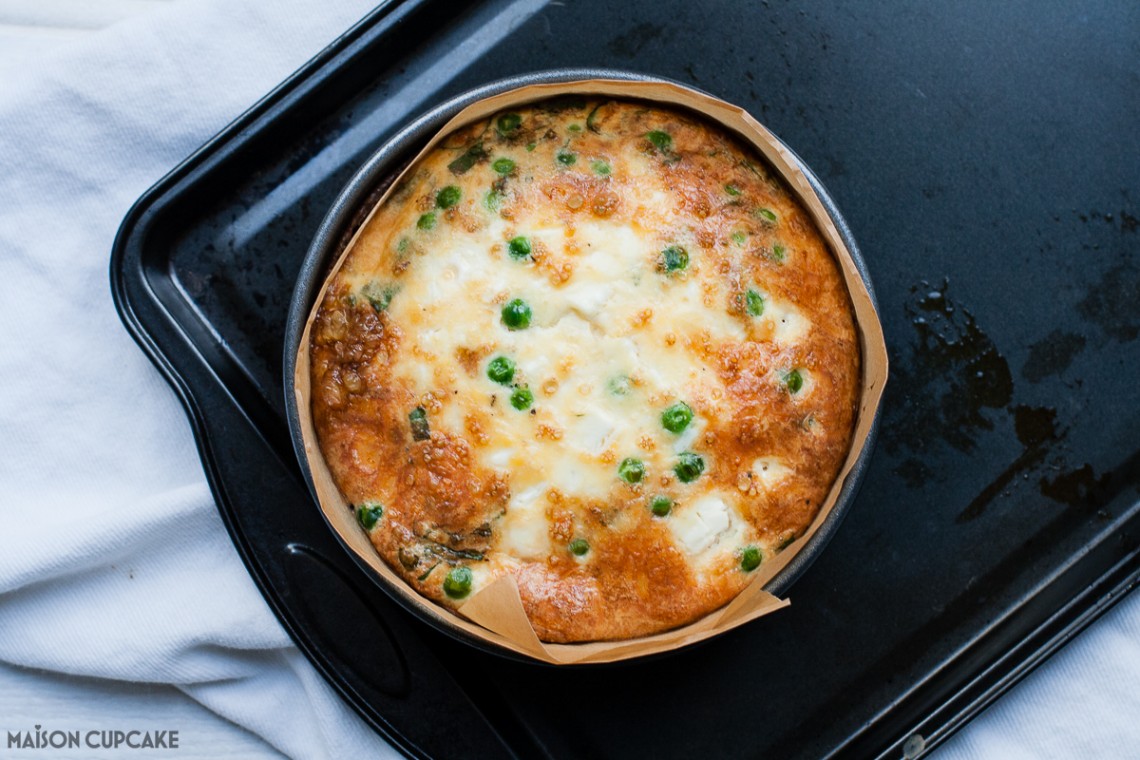 Bake for a further 15 minutes at 200c / gas 6 then reduce the heat to 180c / gas 4 and bake for another 15 minutes until the crustless quiche is golden and set in the middle.
Allow the crustless quiche to cool slightly – it can be served warm or cooled down and saved for picnics or packed lunches.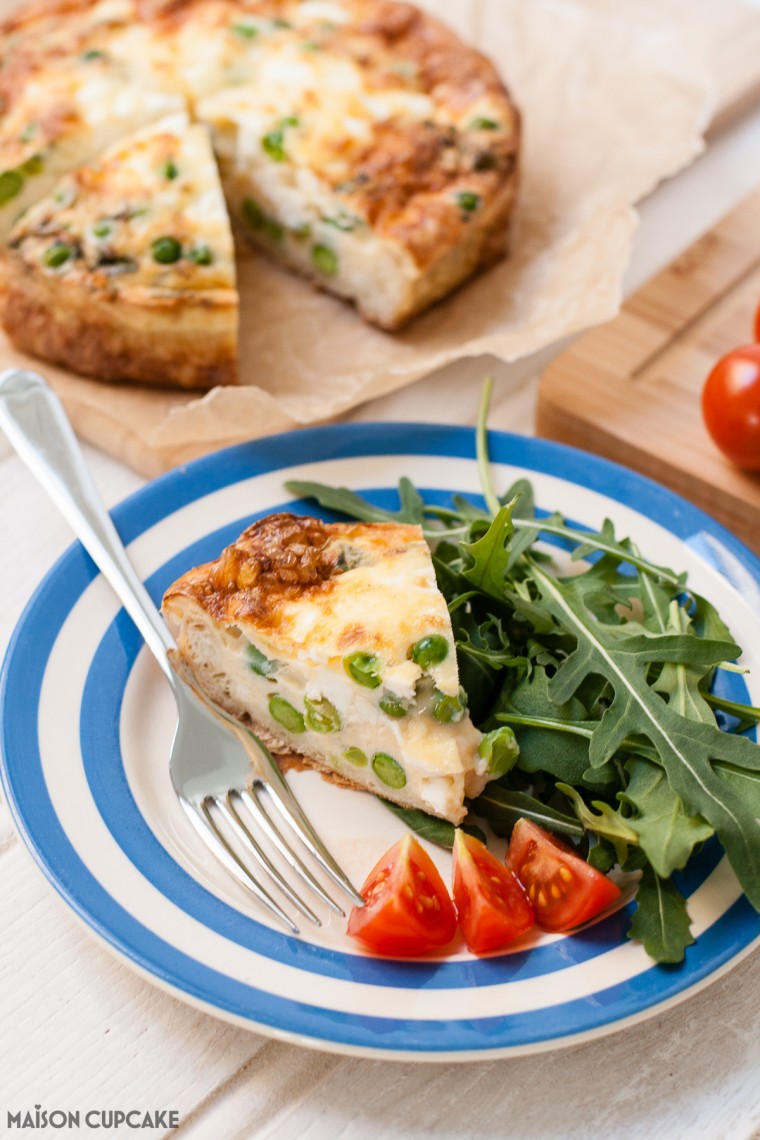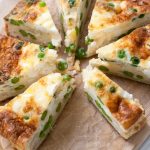 Print Recipe
Crustless quiche with pea, mint and feta
An easy way to get your quiche fix without too much stodgy pastry; high protein vegetarian recipe great for packed lunches, picnics or light family meals.
Ingredients
1

roll

320g pre-rolled shop bought pastry

200

g

frozen peas

8

large eggs

lightly beaten in a jug

Salt and pepper to season

2-3

leaves

mint

finely chopped

50

g

grated cheddar

100

g

cubed feta cheese
Instructions
Preheat the oven to gas mark 6 / 200c.

Take 2 loose bottomed 6 inch baking tins and create a lining around the edge from non-stick baking parchment paper.

Remove the pre-rolled pastry from the fridge in accordance with pack instructions and unroll.

Cut out 2 pastry circles leaving a border of 1cm wider than the base of the loose bottom tins.

Press the pastry circles into the tins on top of the paper lining, place the loose bottom tins on a larger baking sheet and bake for 15 minutes.

Meanwhile cook the peas for 2-3 minutes in the microwave and drain off any excess water.

Add salt and pepper to taste to the eggs and mix in the chopped mint.

When the pastry bases have had their first 15 minutes' cooking time, remove the tins from the oven. At this point you can either fill the cases as they are or allow to cool slightly and trim off any excess pastry that's still creeping up the sides of the cases.

Fill the cases with the peas and pour over the beaten egg mix. Scatter the grated cheddar over the whole surface of the egg and then pile the cubes of feta in the middle.

Bake the filled quiches for a further 15 minutes at 200c / gas 6 then lower the heat to 180c / gas 4 and continue to bake for another 15 minutes. After this time the quiches should be golden and set firm.

It is easier to remove the paper from the quiches if you allow them to cool and firm up in the tins. Chill in the fridge if using for picnics or packed lunches, otherwise serve warm straight from the oven for a family supper or light lunch.
Notes
You will need non-stick baking parchment paper, and 2 x 6 inch loose bottomed baking tins and some baking beans.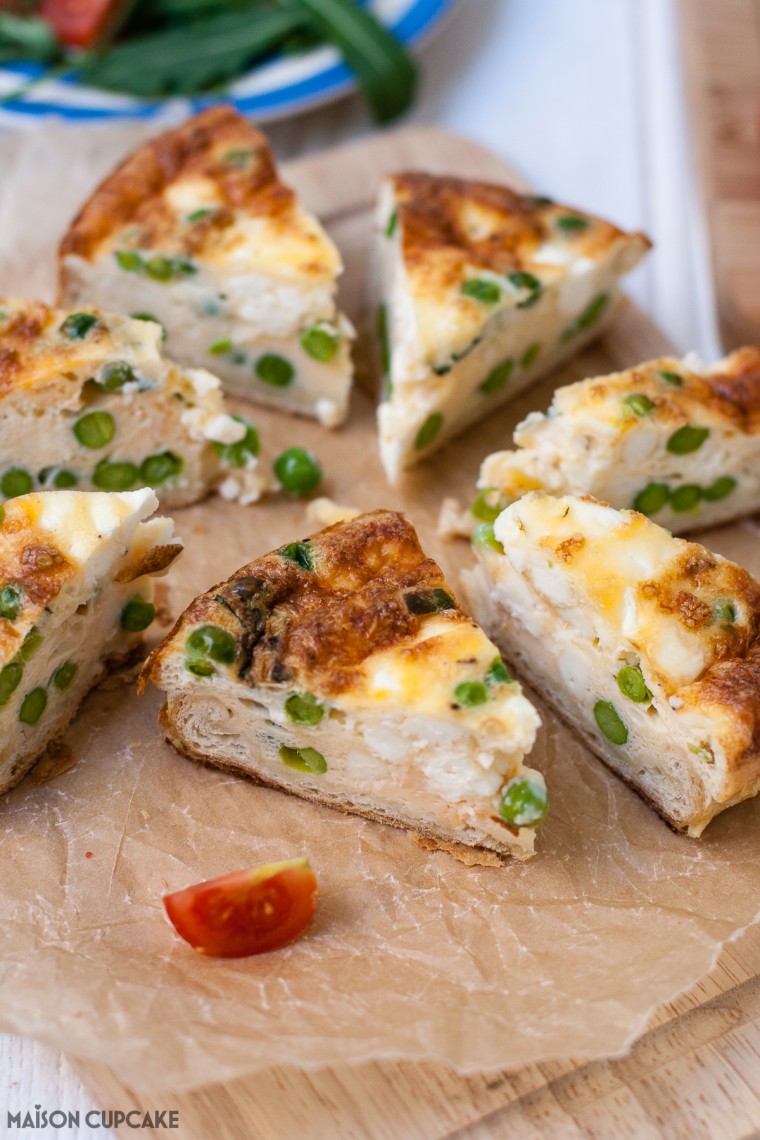 If you like this crustless quiche take a look at:
Red pepper quiche with quinoa and cauliflower crust by Celery and Cupcakes
Easy veg crustless quiche by Family Friends Food
and also another quiche by a fellow Eggcentric blogger, Portobello mushroom quiche with kale by Belleau Kitchen
This crustless quiche recipe post is one of a series commissioned by British Lion Eggs. For more great egg recipes see their website.