Back in the mists of time, well to January and February at least, I was doing a good job of scooping up those stories that didn't make it into posts of their own with a monthly news round up. I felt suitably organised.
The best laid plans went to pot in the next two months. Long drawn out tedious round of family illness (March) and a long drawn out delightful series of holiday periods and bank holidays (April running into May).
Then this week, when things supposedly return to normal, I get small boy with bottom affliction that has no place being mentioned on a food blog. You get the idea. So he's barred from preschool until middle of next week.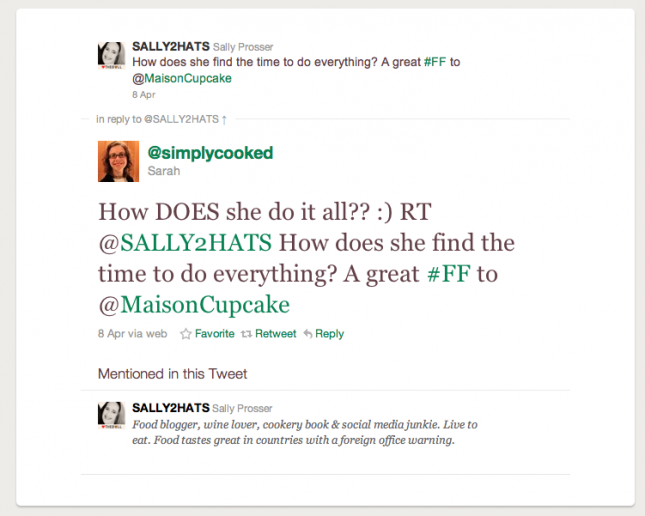 Two of my Twitter friends were gently teasing me a couple of weeks ago. The truth is though, lately I haven't found time to do everything. There hasn't been a recipe on here since February and I didn't even manage to enter my own Forever Nigella event when it was hosted by Mardi last month.
Ted has spent about ten "days" in preschool since Valentine's week in mid February. I use the term "days" loosely since it's only five and a half hours once you factor in travel and clearing up that morning's trail of destruction.
Meanwhile I've been dealing with various things outside of the blog and panicking slightly at a backlog of blog and non blog related stuff I'd agreed to take on before everyone in the household decided to get sick one after another several times in succession during March leaving no breathing space until the country went on holiday for a month (at least for those with small children it did).
So next week I'll be having a spring clean of various things. A chuck out the chintz car boot sale of blogging; where Clarice Cliff tea sets rub noses with vinyl copies of Paul Young albums (officially named most likely LP to be seen in a charity shop ever).
Until then please go and visit Dom at Belleau Kitchen who will be hosting this month's Forever Nigella, the theme of which is "Salad Days." And make sure you check up on Mardi's Forever Nigella 4 round up due to be posted this weekend at Eat Live Travel Write.