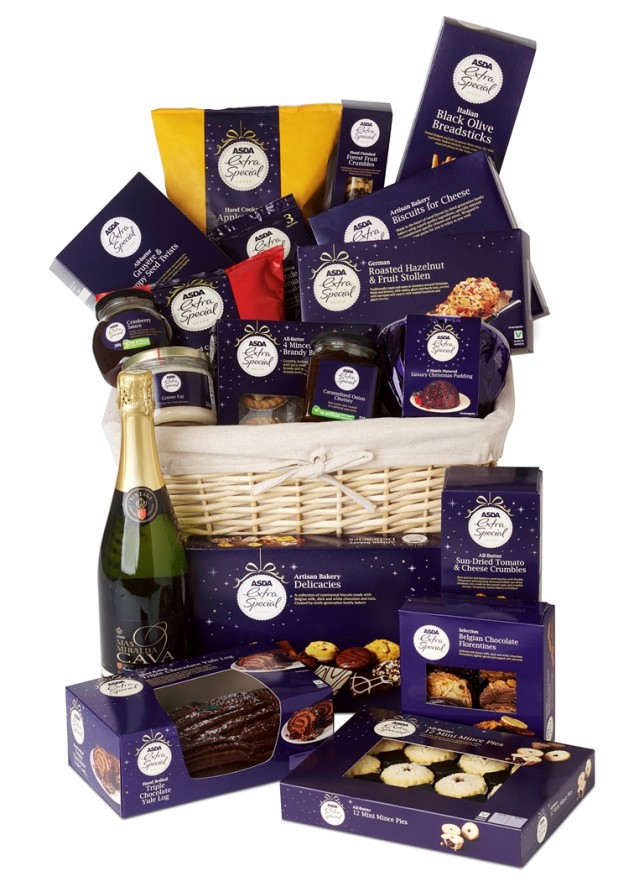 Going out for the night to make your own dinner isn't something you'd normally do but that's what a group of bloggers and online writers did last night.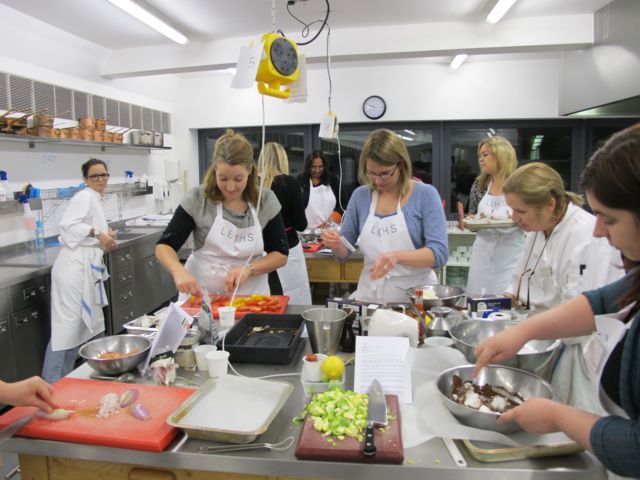 Let loose in the kitchens at renowned school of culinary perfection Leith's, we made our own dinner from a selection of Asda Extra Special products that have been tried and tested by the cookery school's kitchens in time for Christmas.
We chopped, we stirred, we even baked chocolate roulade in the professional copper saucepan decked kitchens. Katie and Becky were busy making starters and canapes here. Kavey and Gail are lurking somewhere in the back. Each group of four made their own dinner and presented the canapes and desserts how they wished. The Leith's crew were in charge of plating up which was probably a good thing….
It's easy to look over competitively priced brands usually associated with the lower end of the market but I make my decisions on taste/value rather than what's fashionable to praise or decry. The Christmas project is the start of a long term process which will see Leith's overhaul the entire Extra Special range of food.
A whole range of Christmas goodies from stollen to florentines and chutneys to cheese have been put through their paces by the institution that trained names such as Gizzi Erskine, Lorraine Pascale and Lulu Grimes.
If what we ate last night is a taste of what we can look forward to, this range is not only going to live up to its name but be fantastic value too.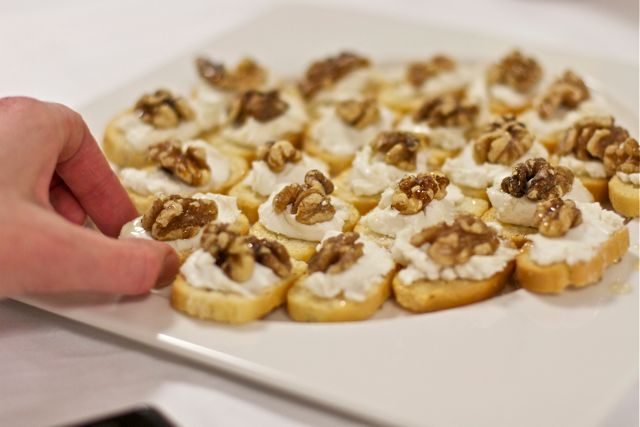 Goat's cheese crostini with walnut and drizzled blossom honey.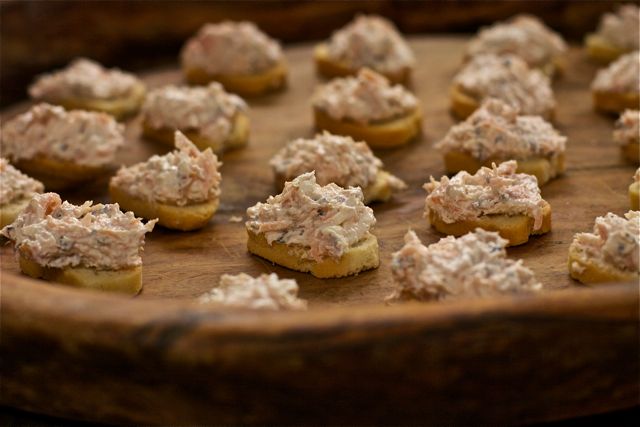 Peppered salmon and cream cheese canapes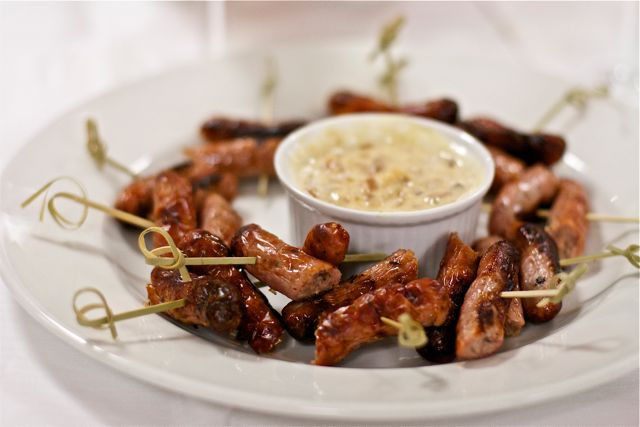 Sausages with mango chutney and greek yogurt dip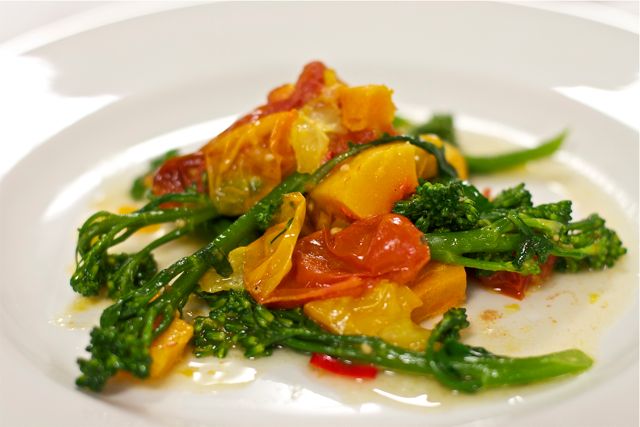 Roast squash and tomatoes with broccoli and garlic and chilli dressing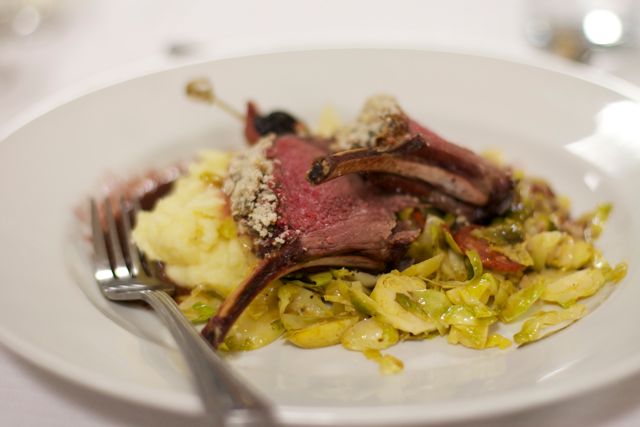 Rack of venison with sprout and chorizo stir fry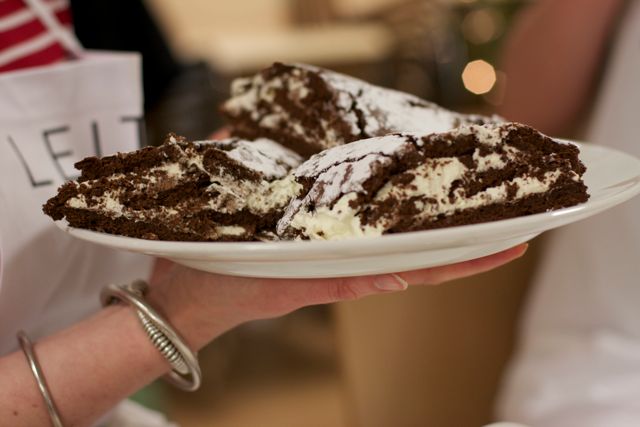 Show stopper dessert – Helen of Fuss Free Flavours presents chocolate roulade.
All this gorgeous food (too much too much, sadly we could barely face the cheese and mince pies afterwards!) was made using items from Asda's Extra Special range. I was struck by easy it was to combine items from the range to come up with interesting dishes – the salmon crostini being made from their smoked salmon, cream cheese and horseradish sauce with nothing more than a squirt of lemon.
We all came away fantasising about doing the professional chef's course at Leith's. Oh and in the interests of disclosure a heap of Asda products to feed our visitors over Christmas and a copy of the whopping Leith's Cookery Bible.
Would you like to try some of the range out for yourself? Why not enter today's giveaway…
With thanks to Asda and Leith's
Giveaway #33: Win an Asda Extra Special Christmas Hamper

What's inside?

Extra Special Xmas pudding
Extra Special All -Butter Mini mince pies
Extra Special Roasted Hazelnut & Fruit Stollen
Extra Special Yule Log
Extra Special Roast Pork and Crackling Hand Cooked Crisps
Extra Special Forest Fruit Butter Crumbles
Extra Special Applewood Smoked Cheddar and winter chutney Hand Cooked Crisps
Extra Special Fairtrade Columbian Roast and Ground Coffee
Extra Special Artisan Biscuits for Cheese
Extra Special Florentines
Extra Special Black olive Breadsticks
Extra Special Continental Delicacies
Extra Special Gruyere and poppy seed twists
Extra Special All butter – Sundried Tomato and cheese Crumbles
Extra Special Cava
Extra Special Cranberry Sauce
Extra Special Caramelised Onion Chutney
Extra Special Goosefat

This prize sponsored by Asda

HOW TO ENTER

Complete the Rafflecopter form below to confirm your entries made via blog comments, Twitter, Facebook etc.
This giveaway is set to run until Sunday 18th December 2011.
Do read the rules below.
Winners are announced on the Rafflecopter form after claiming prizes.

No form showing? Hit refresh and it should appear
Complete the form – or your entries will not go into the draw
Mandatory entries to be completed first; i.e. leave a blog comment
Want more chances to win? Come back daily to confirm bonus entries via Twitter
Viewing this by email? You need to click through to enter.

Good luck!




RULES:

1. Open to UK residents over the age of 18.

2. The prize is an Asda Extra Special Christmas Hamper as described above. Exact contents may vary.

3. Instructions form part of the terms and conditions.

4. No fibs: each winner's tweet entries and subscriptions etc are cross checked, cheats will have ALL entries disqualified.

5. This giveaway is hosted on behalf of prize sponsor Asda who will deliver the prize(s) following confirmation of winners' contact details.

6. The prize sponsor's decision is final and binding on entrants; no further correspondence will be entered into.

7. There is no cash or alternative to the prize stated.

8. The prize is selected in good faith, however the prize sponsor may substitute with one similar value/type if original one is unavailable.

9.Winners are picked by Rafflecopter using random.org and the site owner contacts them by the email.

10. Failure to claim prizes within 7 days will result in a replacement winner being chosen.

Come back soon – I'm going to be giving away a Bosch Tassimo Coffee Machine