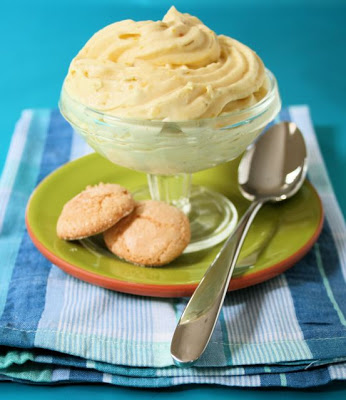 After the last bumper picture packed post I hope you will forgive me for doing a little recycling today.  I had so much of the zabaglione, pastry cream, whipped cream and mascarpone mixture left over from assembling the tiramisu that I piped it into glass dishes as a separate dessert.
I deliberately made some of my savoiardi biscuits a round shape rather than the traditional fingers that had been used in the tiramisu and those are the ones you see above.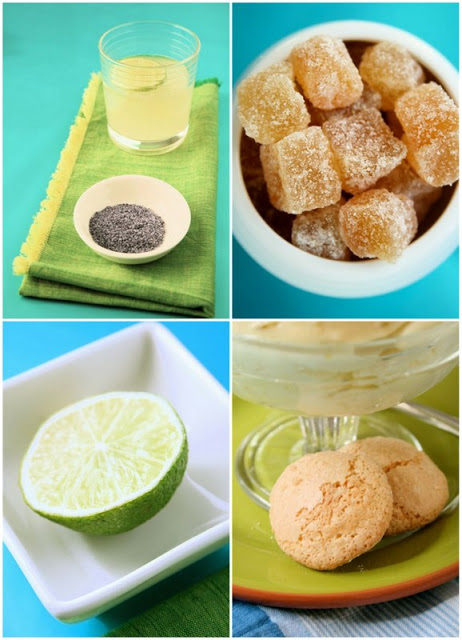 I feel I am being exceptionally lazy today. I've been a bit under the weather since yesterday when I went to bed at 8pm (unheard of for me) and fed my husband fish fingers for dinner this evening. He took it quite well. Our conversation went like this:
Husband: "What did Teddy eat for dinner tonight?"
Me: "He had a chopped up pizza bite, one and a bit fish fingers, some cheesy smashed potato with lots of butter and peas."
Husband (to Teddy enthusiastically): "Mmmm! You have such nice dinners!"
brief pause
Husband to me: "What have I got?"
Me: "The same."
Husband: "Oh." (pulls face then starts sniggering)
Me: "I'm sorry, I feel too ill to cook."
another brief pause
Husband (quizzical, pointing at something new on worktop): "What are these?"
Me: "Lemon and rosemary macarons."
Husband: "Can I eat them?"
Me: "No."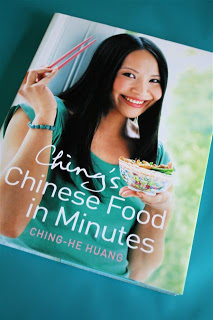 The winner of Ching's Chinese Food in Minutes as chosen by
www.random.org
was number 33, which was Mowie from
Mowielicious
.  Mowie has two reasons to celebrate this week because he has just been featured in the Times Online food and drink section as one of their 
"Best of the Blogs"
.  I bet he never thought his "muffcakes" would make it so big!

Another announcement now to let you know that the H2OPE for Haiti raffle organised by Jeanne at Cook Sister has been extended until midnight GMT on Sunday 7 March. To enter the raffle visit Jeanne's post here.  All money goes to Concern Worldwide to help provide clean drinking water for the earthquake victims.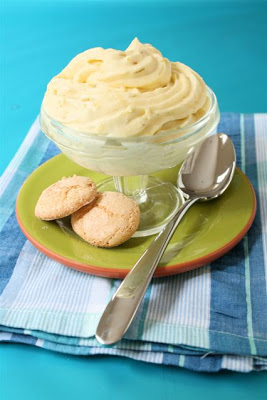 Southern Comfort, Lime & Ginger Mousse with Savoiardi Biscuits
See I told you I was being lazy today, there isn't even a proper recipe.
The mousse is simply the zabaglione, pastry cream, whipped cream and mascarpone from the tiramisu post.  If I felt up to it, the word "simply" in this context would make me laugh until I split my sides. You could make life easier on yourself by buying your own mascarpone and savoiardi biscuits?