There's too much Italian food on the high street. Spanish cuisine has long been overlooked in the mass market (I won't mention one certain Spanish chain restaurant as no one I've spoken to admits to liking it).
But that could be about to change. Chances are you've not yet come across Tapas Revolution yet – with just two branches at Westfield London and Bluewater Kent it's not quite a chain restaurant although it would be a welcome addition to the high street if it were.
Tapas Revolution partner Omar Allibhoy wants to get us all cooking simple classic Spanish recipes with his new book, also called Tapas Revolution. So whether you grab a book or pull up a stool, easy Spanish cooking is within your grasp.  I went along to their Westfield London branch to discover for myself what was on offer.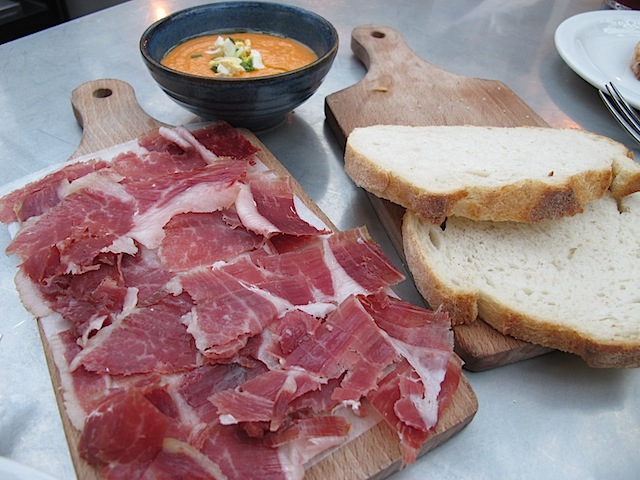 Iberico ham and chilled tomato dip
Bocquerones – marinated anchovies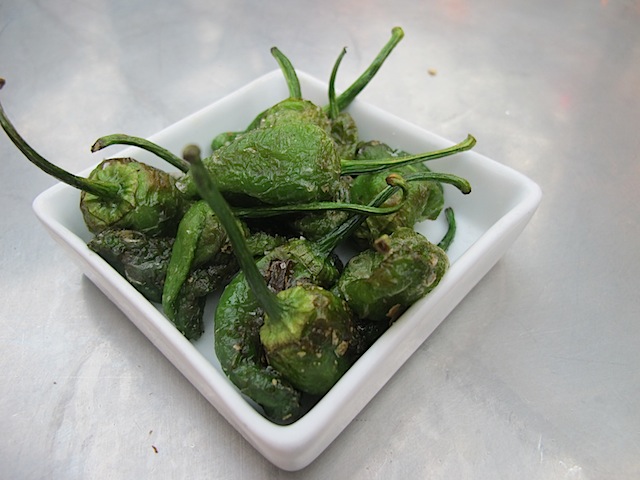 Padron peppers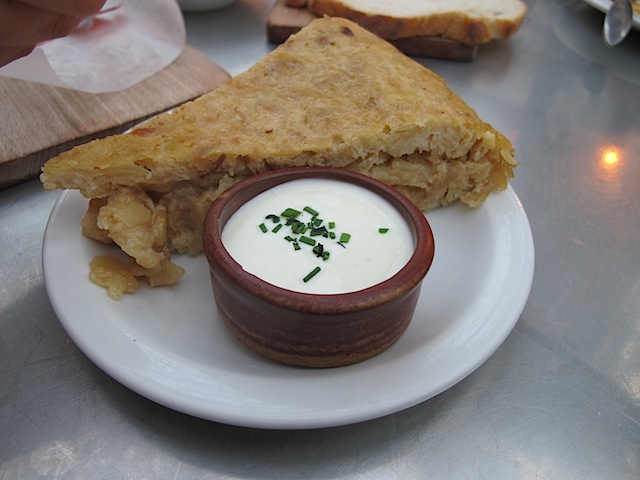 Tortilla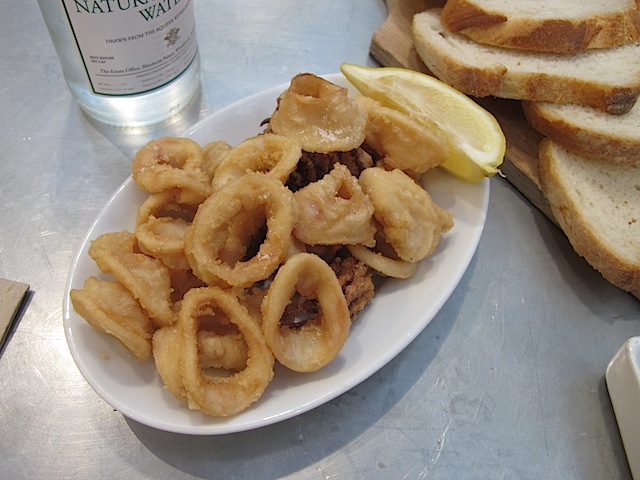 Calamari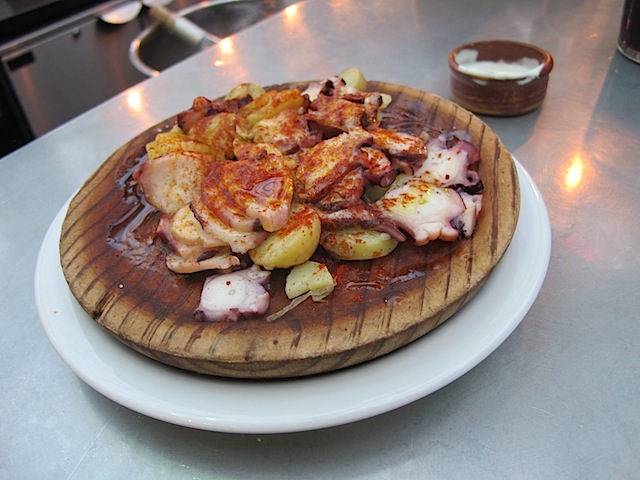 Octopus, potato, Pimenton.
Pork fillet
Chicken stew with bread, saffron, cumin and toasted almonds.
Cheese and ham croquettes
"Wrinkled" potatoes
Catalonian custard – creme brulee to you and me
Churros with chocolate sauce
Despite being perched on bar stools in a clinical shopping centre, Omar's warmth and enthusiasm created an atmosphere to compete with any San Sebastian tapas bar. Many of the dishes below are served at Tapas Revolution, all are from the book.
My personal highlight was the octopus and potato with paprika dish… and the cinnamon dusted churros. I rarely think of cooking Spanish food at home although the padron peppers have made a regular appearance in my kitchen lately.
May the Spanish food revolution commence! Now do they sell octopus at Waitrose..?
With thanks to Tapas Revolution and Omar Allibhoy
Branches of Tapas Revolution at Westfield White City and Bluewater Kent. Omar's Tapas Revolution book is out from August 15th, published by Ebury Press, RRP £20.