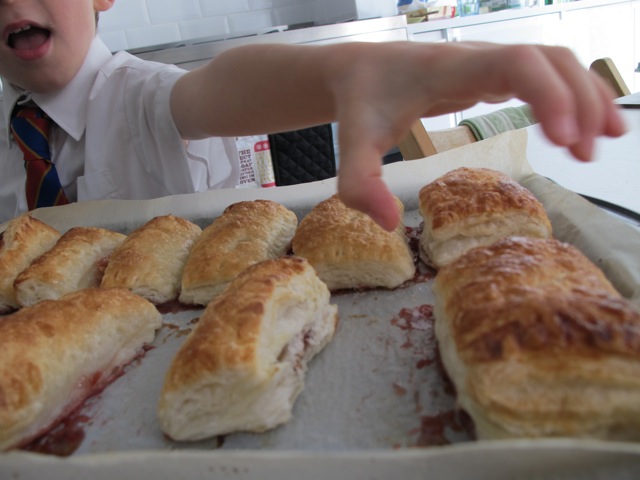 Going back to school is as much of a treat for me as Ted. I am extremely glad of getting some time back to myself even if the to-do list seems rather overwhelming.
On the night before Ted went back to school we managed to squeeze in some tea time baking. I love the combination of peanut butter and jam – or jelly as the Americans call it – and letting a small boy mess about with some pre-rolled puff pastry while you get the dinner on is as easy as it gets.
This isn't the stuff of Great British Bake Off contestants but who cares?
Read all about my peanut butter and jelly parcels over at Babycentre.
Have your little horrors gone back to school now?