30 Best Loved Recipes is the latest cooks' part work collection to be launched in the UK. How will it measure up to the French versions I have bought on holiday?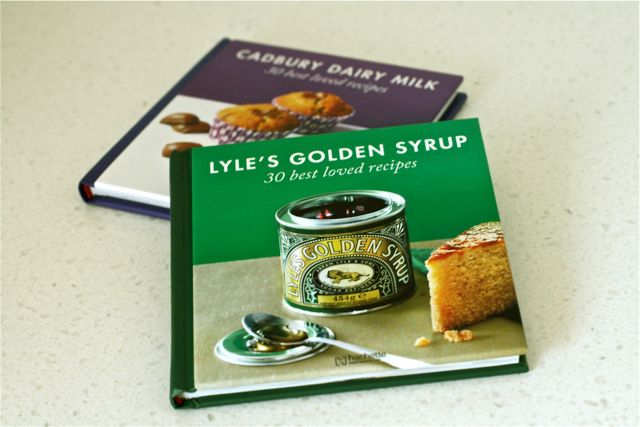 Last time part works reared their ugly head on here, I gave Baked and Delicious a bit of a savaging.
There have been other part works on the market since which I've not taken the time to examine however the latest one shown on telly this Christmas piqued my interest.
The first part at the bargain introductory price of 99p is two books together for Lyle's Golden Syrup and Cadbury Dairy Milk. Dairy Milk makes me nostalgic. When I was 8 years old I helped my dad choose a Cadbury's Dairy Milk cookery book for my Grandma's birthday so this reminds me of that.
The golden syrup volume is a bit yeah yeah, I know you can do that with golden syrup (flapjacks, butterscotch sauce, barbecue marinade) but it's all well presented and good print and paper quality. In stark contrast to the flimsy Baked and Delicious I may add.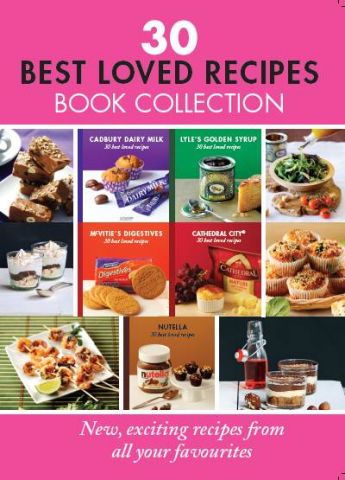 The title of this part work is a bit incoherent – best loved by who? The French title translates as 'worshipped' or 'adored'.
Also seeing branded goods being featured in a format that is notorious for hooking subscribers in with no end date looks a bit dodgy. Are brands queueing up to have their product featured? Do they pay the publisher to get included? Do the books feature the brands' PR fodder recipes (often naff as hell) or has someone independent created them?
I can't answer these questions for the UK version however I have cause to be optimistic this will be a fun series to collect.
I already have several of these little books in French. Across the channel, virtually every Maison de Presse sells these dinky little hardback books for 3€ each showcasing recipes with familiar branded goods.
Les 30 recettes culte are published by Marabout, an imprint of Hachette, the same company selling the British part work version and so far as I can tell they are identical in format.
France also has a very similar series called Les Marques Cultisimes (translation: worshipped or adored brands) but more of that in a moment.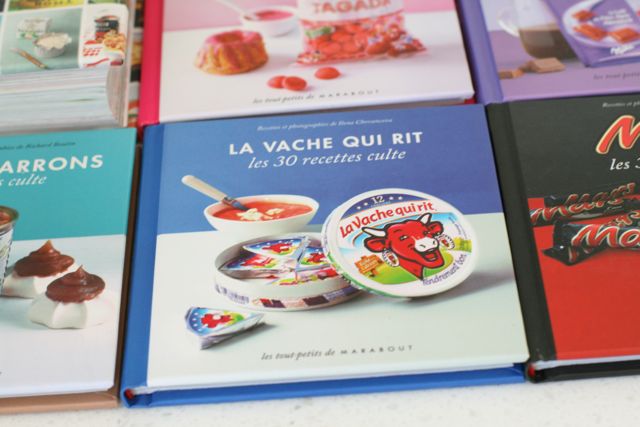 On holidays in France I have so far collected Les 30 Recettes Culte for Le Vache Qui Rit (Laughing Cow cheese), Mars, Milka, Tagada (spongy sugar covered strawberry sweets made by Haribo that you rarely see in the UK) and Creme de Marrons (chestnut puree).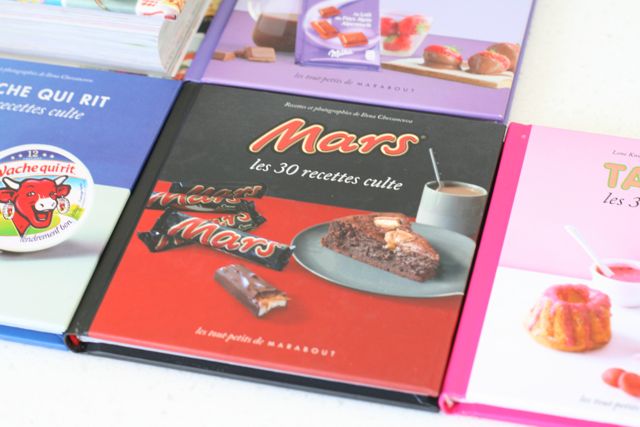 I LOVE them. I have longed for them to be available in the UK in English.
In fact on a subsequent trip to France, I had six more in my paws at a motorway service station only to abandon payment when the cashier decided she was only the queue for fags and drinks and I didn't have time to queue again. (My husband would not be amused if we missed our ferry because I was queueing up to buy cookery books).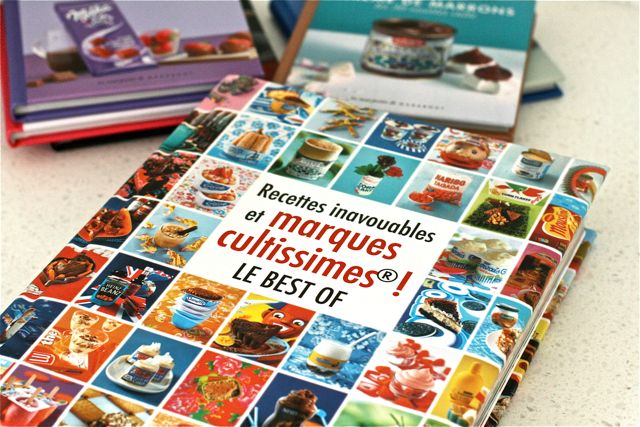 On my next trip to France, I bought this bumper volume of recipes from the similar series Marques Cultissimes. It was a bargain at 15€.
Marques Cultissimes recipes would appear to be created by one couple – I ought to have photographed the page in the book to show you really. The 30 Recettes Cultes series being launched as 30 Best Loved Recipes in the UK would appear to be by different writers per product so I don't know if there's any connection to the brand with the writers.
"Hey honey, guess what, I only bought one cookery book in France this time not six" is how I broke the news to my husband about my purchase.
In both series the recipes can be a bit checklist – there'll be an ice cream, a milk shake, a biscuit, crepes etc etc but the styling is really fun and each one gives you ideas how to use products you've probably not thought of.
Making sweet stuff with savoury products and vice versa is a recurring theme. There are more sweet products in the series but some books such as ketchup and mustard are more savoury. The individual books' pages are only about 15cm square so recipes are rarely complex. A few in each volume are no more than serving suggestions.
So I am torn. Now they're available in English do I collect them or not?
Reasons to buy 30 Best Loved Recipes
I know what to expect – probably we'll get translations of Smarties, Cornflakes, Heinz Ketchup. Nutella, Digestive Biscuits and Cathedral City Cheese are already confirmed in the UK series. In France there have been books for LU biscuits, carambar sweets, fromage frais, surimi crab sticks (a guilty pleasure of mine ok don't judge me), a mustard I forgot the name of and heaps more. Some French ones are bound to be straight translations but most in the French series use products you don't get here or which aren't sold widely.
No more French translation!! (I'm okaaay but nevertheless I prefer reading English!)
They're only 2.99 once the introductory period is over although I need to check what the cancellation policy is for subscribers.
They're a decent price for the size and content.
There are neat ideas in them.
I like that they're a bit kitsch and trashy. They're very Nigella Express.
I just want them.
Reasons not to buy 30 Best Loved Recipes
The French branded products such as chestnut puree are more glam than what they'll probably use in the UK. Cathedral City for goodness' sake? Hardly a unique ingredient.
I'm being sentimental that these were a fun purchase on holiday and it won't be the same buying them at home.
There are dumb free gifts like you get with all part works. I know I will only take these to the charity shop: cool bag, cake tin, kitchen timer, measuring spoons.
I hate part works and I'm annoyed they've brought them out in this format over here.
I would have to collect ones I already have in French or don't want.  I don't want a book about ketchup for instance.
What to do, what to do. Can you help me make my mind up please?!