Christmas cake pops are here to stay; my version uses store bought fruitcake and spicy Maya Gold chocolate.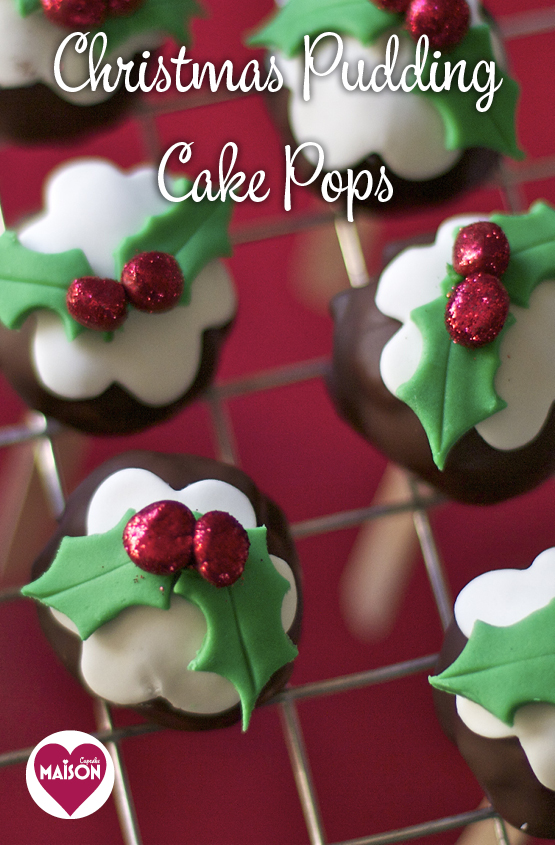 Christmas Pudding Christmas Cake Pops
I can't possibly wait until December 25th for my Christmas pud and with these bitesize Christmas pudding cake pops you don't have to.
These glittery and sparkly christmas pudding cake pops only require basic skills to get a professional effect.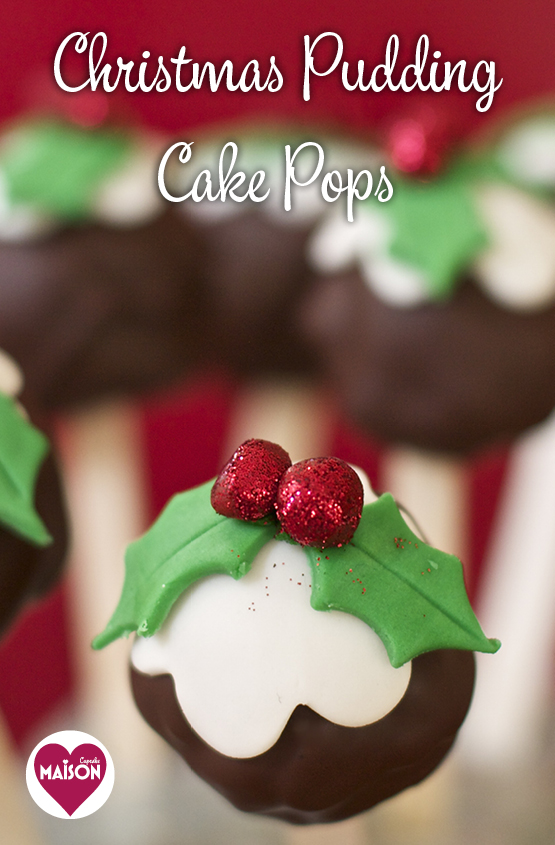 They'll make an awesome centrepiece for your holiday party table or you can give them as cute gifts.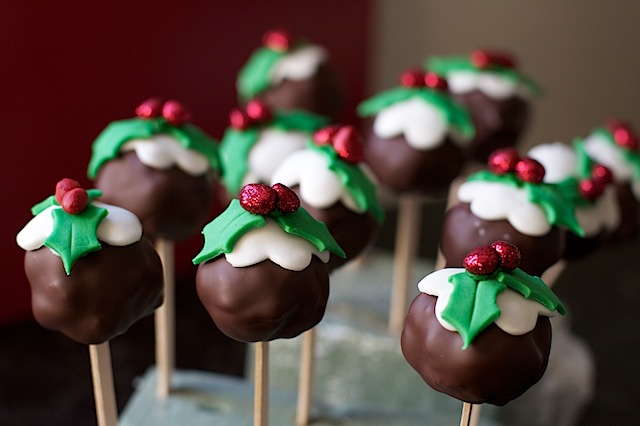 We all love Christmas pudding in our house and I thought it would be fun to make Christmas pudding christmas cake pops.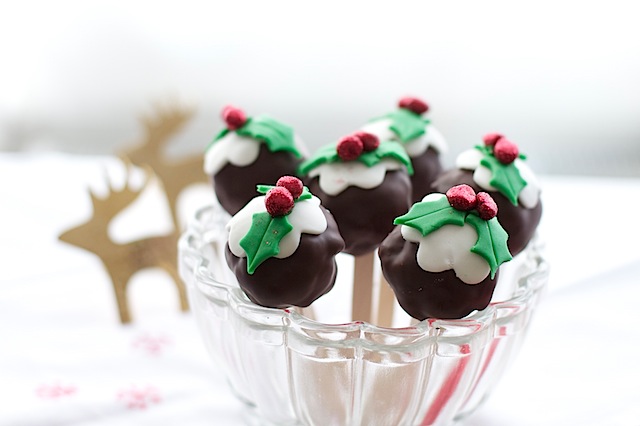 Made with fruit cake and dipped in Green & Black's Maya Gold chocolate, they're a bite size treat you can share with your friends throughout December.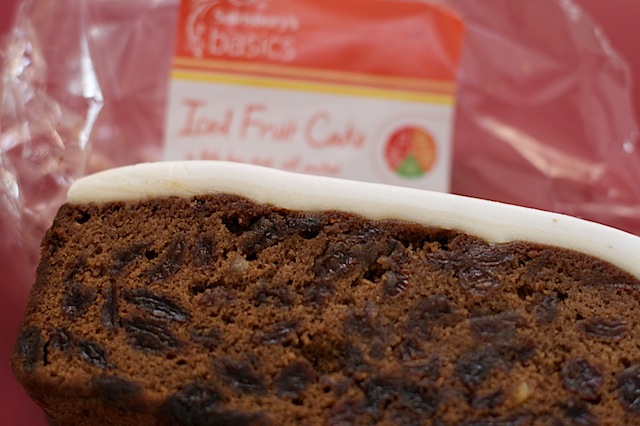 How to make Christmas pudding Christmas cake pops
First take one bargain pre-made supermarket fruit cake.
I really don't go in for making cakes that you're soon going to….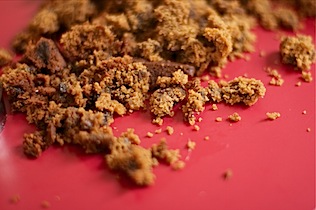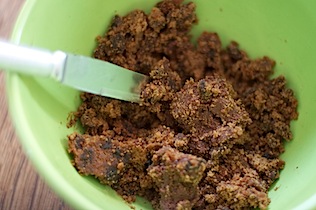 …mush up and mix with buttercream. This time of year is busy enough as it is!
Boozy brandy in the buttercream is positively encouraged if you are making these for grown ups.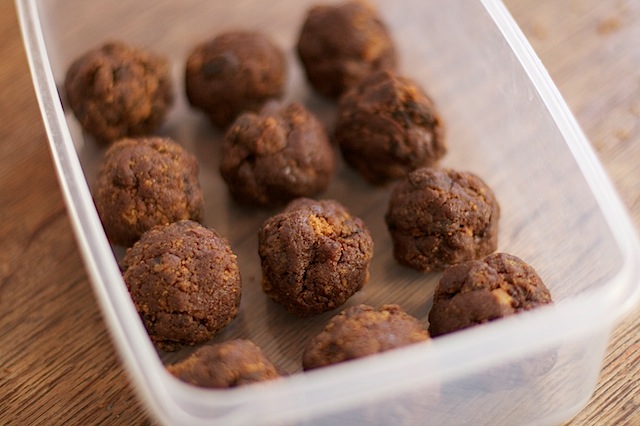 Roll the cake and buttercream mix into balls and pop into the freezer for 20 minutes. No longer – unless you snigger want rock hard balls.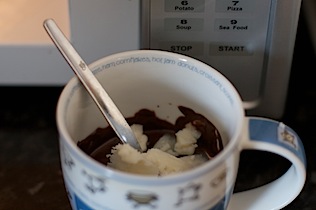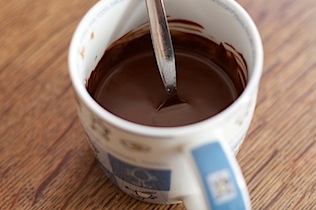 Meanwhile melt a bar of dark chocolate in the microwave in a mug. Today I used Green & Black's Maya Gold which has a perfect spiciness to go with Christmas pudding flavours.
That white stuff is a tablespoon of Trex or Cookeen (vegetable fat) that makes your dipping chocolate dip nice and smoothly.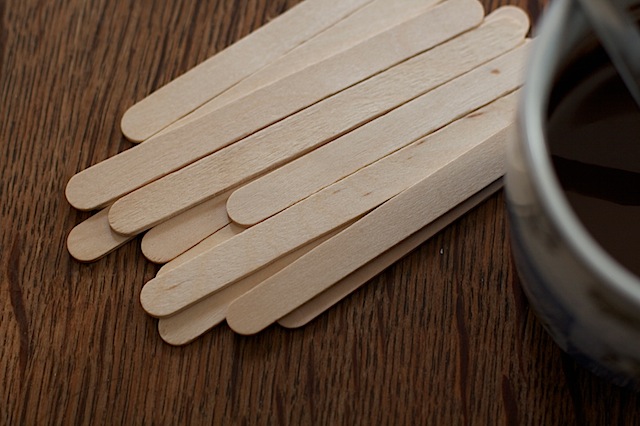 Grab some sticks. I like fat wooden ones like you used to get ice lollies on rather than airy fairy coffee stirrers pilfered from coffee shops.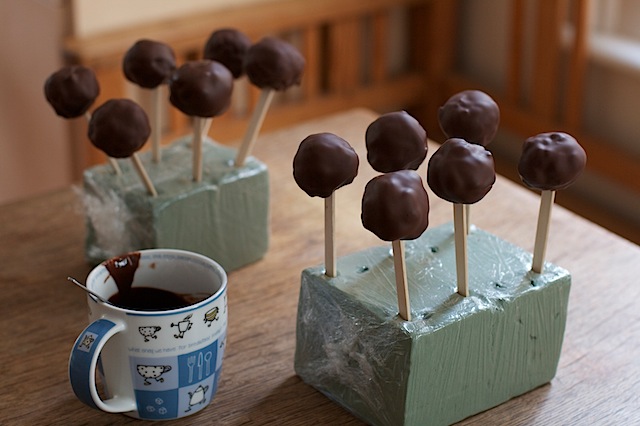 And go dip!
Sadly I have only one pair of hands so I couldn't take pictures of the actual dipping process today.
Push the pops into a block of florist's oasis wrapped in film (or polystyrene) whilst the chocolate dries.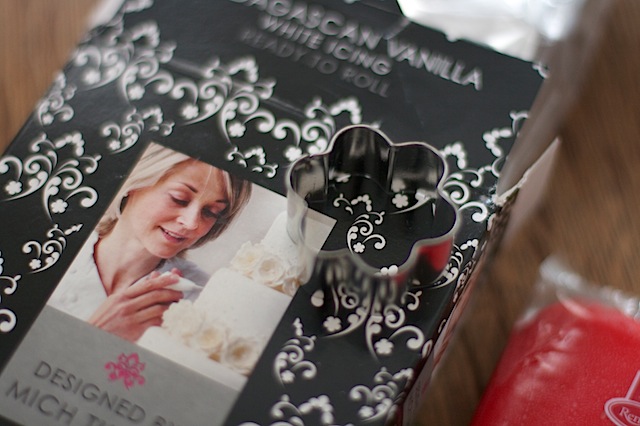 Silverspoon Designed by Mich Turner white icing
Meanwhile you can get going on the decoration.
Take some white sugar paste. Today I'm using this new Silver Spoon Designed by Mich Turner white icing which is flavoured with Madagascan vanilla adding to the Christmassy feel.
(I have some of this range to give away below so keep your eyes peeled!)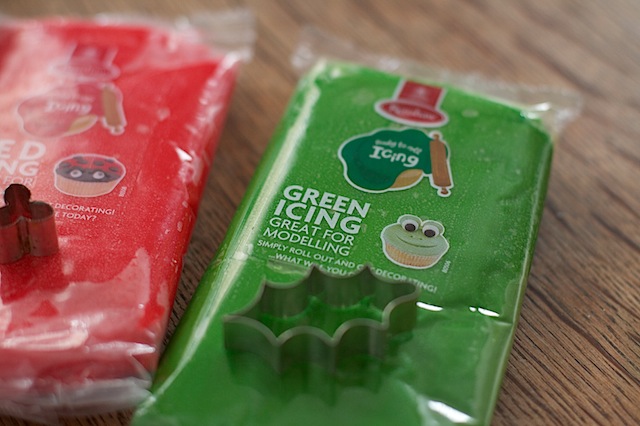 Renshaw ready to roll icings
And for the for the holly leaves and berries I am using Renshaw green and red icings which are super for modelling without the faff of having to add your own food colour to plain sugarpaste.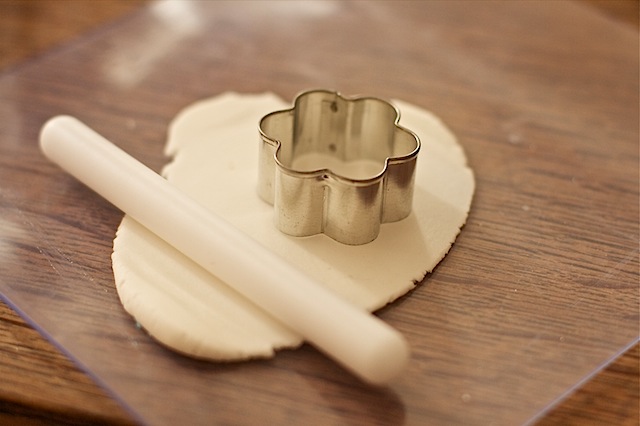 How to make Christmas pudding cake pops
Take a curvy flowery blossom cutter around 2 inches across; roll out a golf ball sized ball at once. These dinky non stick rollers and a non stick mat help stop your sugarpaste sticking to the table without needing to add extra icing sugar.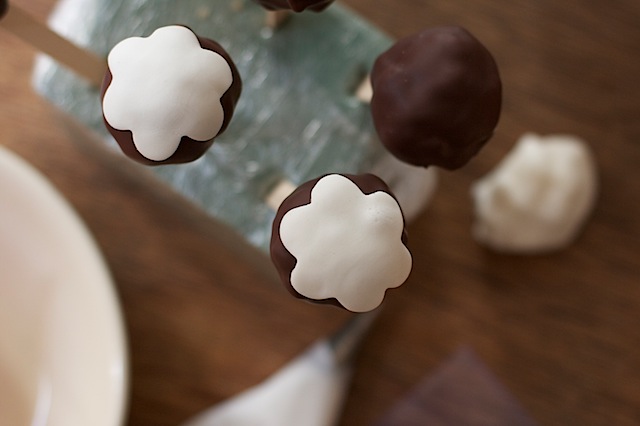 Flatten the shapes with your fingers and position on top of the cake pops.
I dabbed some royal icing on the other side. You could use squeezy tube writing icing if you didn't want to make this although I find home made icing much easier to pipe out.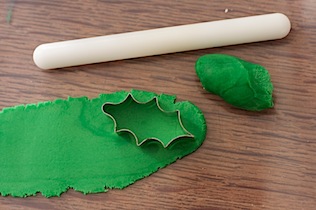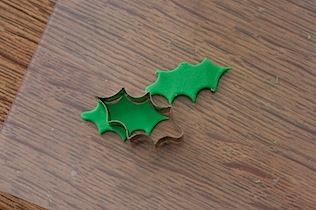 Decorating Christmas cake pops
Then we make holly leaves. This holly leaf cutter was a bit big for what I needed so I turned the cutter round the other way to make smaller holly leaves.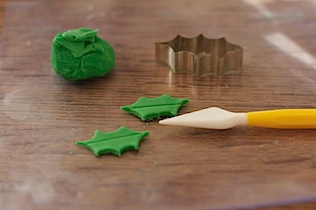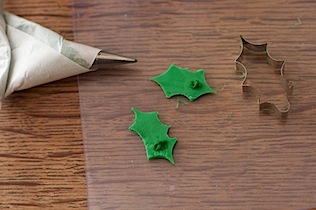 Use a spear modelling tool to engrave a spine down the centre; or you could gently score a line with a small knife so long as you take care not to tear the leaf.
Dab more royal icing (preferably same colour) to the underside of the one end of the leaves.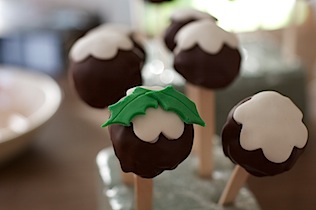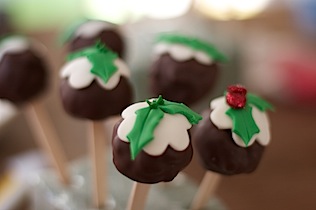 Dot them on the top of the cake pops then pipe more blobs of green icing to affix the red berries on top.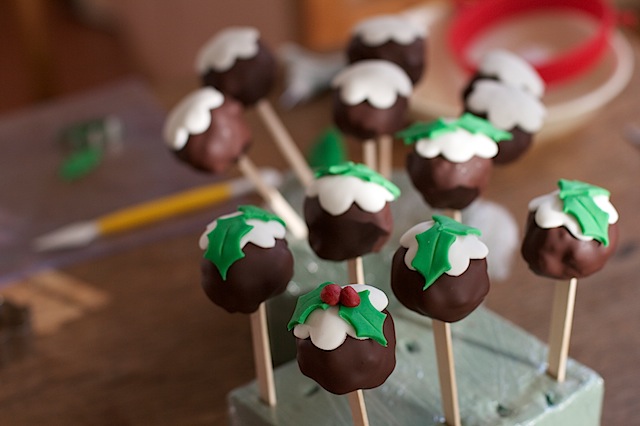 So they start looking like this.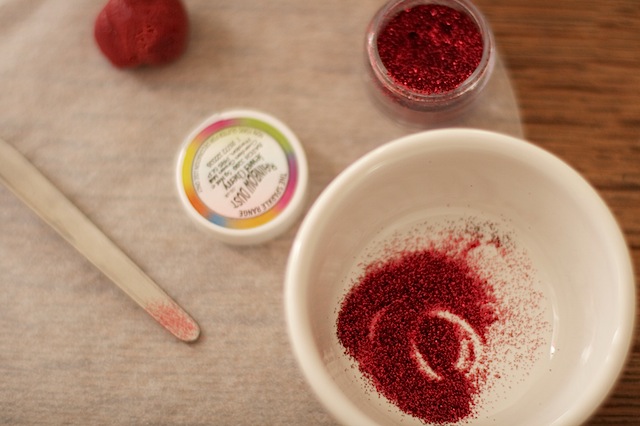 Edible red glitter on Christmas cake pops
Edible red glitter to roll your berries in isn't compulsory but it does make your pops sparkle!
The most glittery one I've found is by Rainbow Dust. It's like being at school again.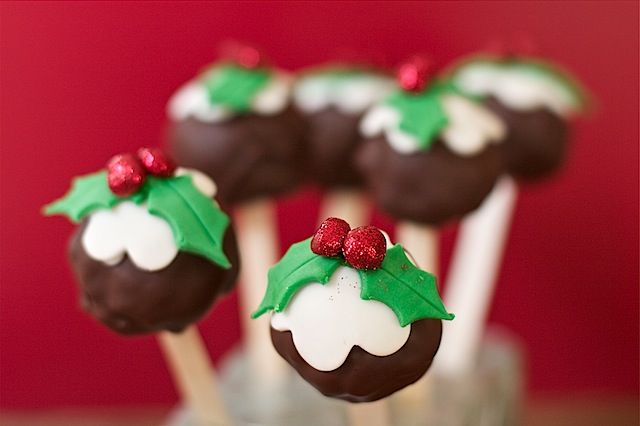 Ta-dah!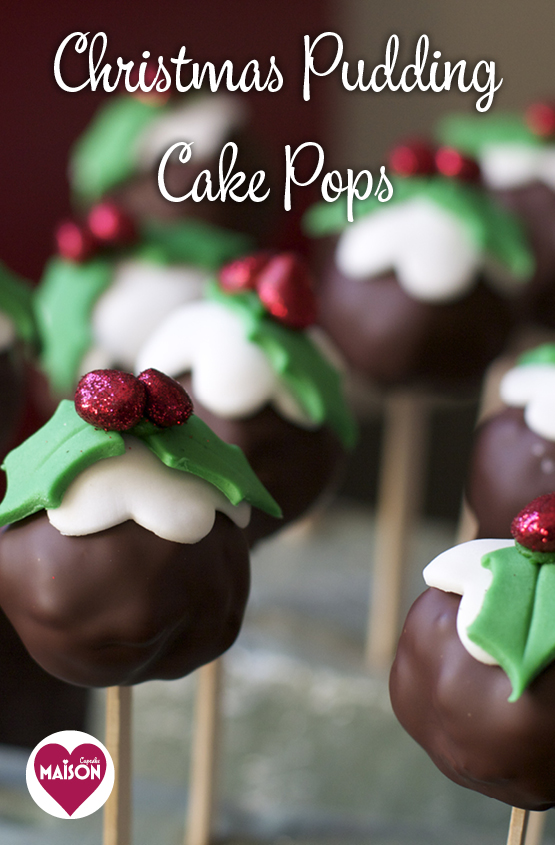 Now I've already said they smell great and I wish I could tell you what they taste like, really I do.
But tauntingly I've not been able to try one. (Well ok I did try a bit of the cake mix!)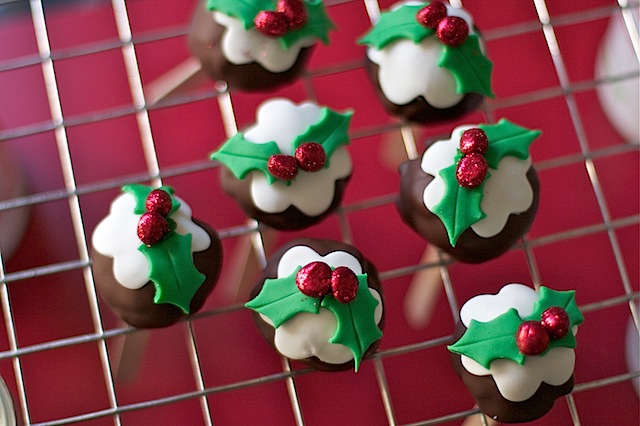 And that's because they're not for me, not for anyone in my family, I'm not really sure who they're for yet because I've made them to take to Let's Make Christmas at Fortnums organised by Vanessa Kimbell taking place this Friday.
Vanessa, writer of Prepped, has cajoled and arm twisted (well probably it didn't take that much persuading) about fifty squillion food bloggers to come the length and breadth of the country to get together at the Wombles' favourite department store; Fortnum & Mason in Piccadilly.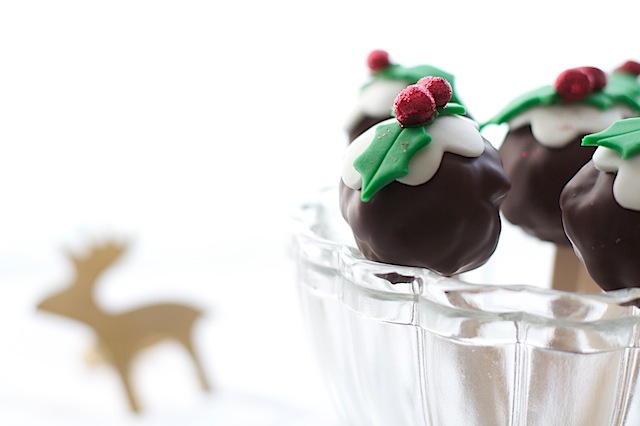 And we have to arrive bearing gifts. It's a kind of food blogger secret santa only probably without the secret bit if people have already blogged what they're taking.
None other than baking supremo Dan Lepard himself will be judging who has made the best gift.
I can't wait. I hope there'll be sparkly stuff to drink.
I hope you enjoyed this Christmas pudding Christmas cake pops guide.
Do share it with your friends on Pinterest or Stumble if you did.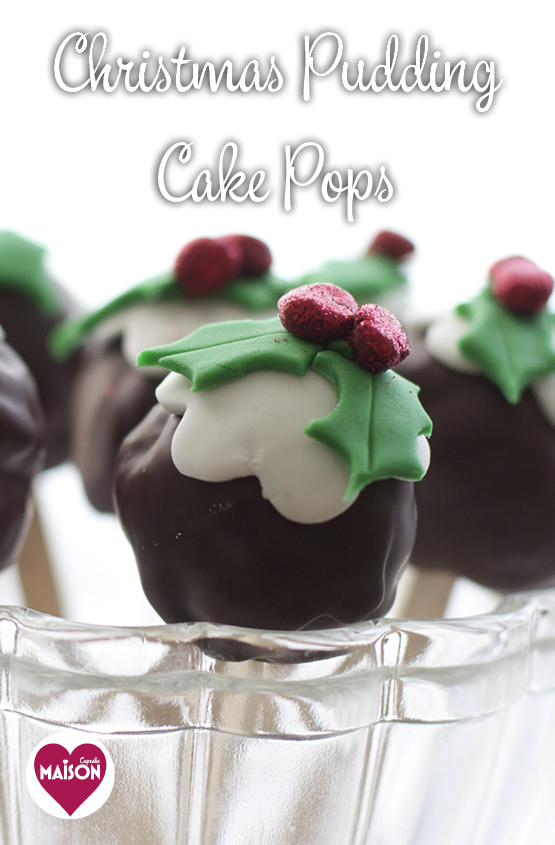 Upon original publication, this post featured a giveaway which has now closed.