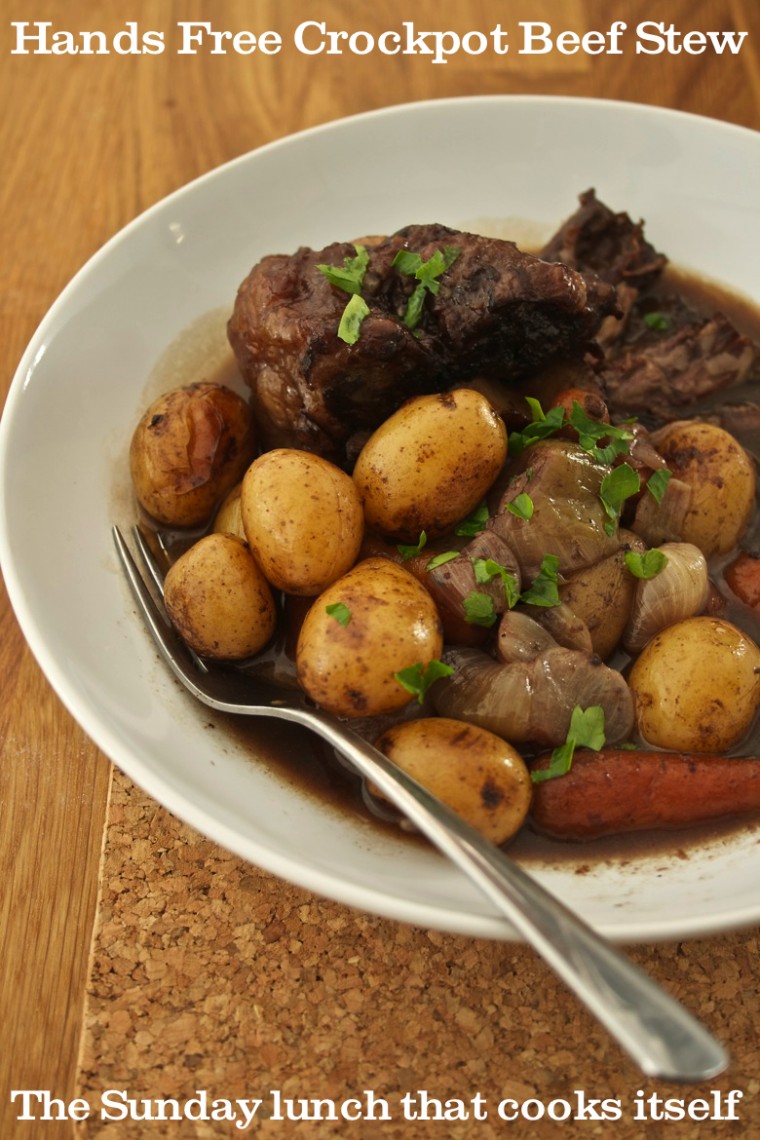 I watched a video on Youtube this week that had me in a state of awe. This American lady had an assembly line of slow cooker stews bagged up in plastic freezer bags, the raw meat, the chopped onions, the veg, heck – even the stock. She freezes them all into a lump and then whenever she wants a stew the next day, she grabs a rock of frozen ingredients, peels off the bag and whacks them into the slow cooker.
I am so trying this out.
You see I might put up this facade of being terribly organised but sometimes we're eating fish fingers and oven chips and I'm thinking if only I had got ahead of myself this morning and bunged some stuff in the slow cooker.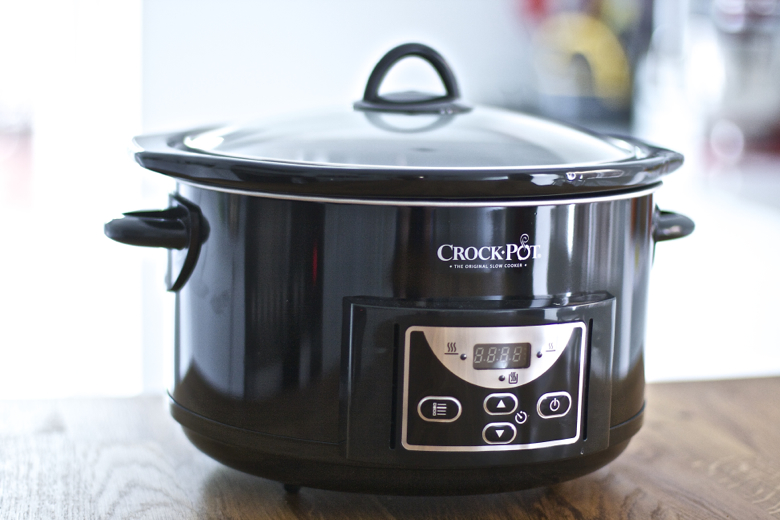 We've actually had a Crockpot for nearly ten years and it's given us some awesome service but having seen what the American lady does in hers, I am so not getting the most out of my Crockpot. Apparently the production line freezer technique can be used for any slow cooker recipes so I have some keen experimenting to do.
Meanwhile it was time to have a bash with this new model Crockpot have sent me. It looks more modern with a digital display and with straight sides it's much easier to clean. The glass lid means you can check on what's going on inside without letting the heat out. Logo geek that I am, I really love the cute puff of steam coming out of the "o" of the word "pot". Genius.
It's really easy to use. You just plug it in and switch on the power button. Then there are two heat settings, high and low then a "keep warm" setting too. What I like most about this new model is that you can program a time with the up and down arrows that will countdown rather than merely having an on/off dial.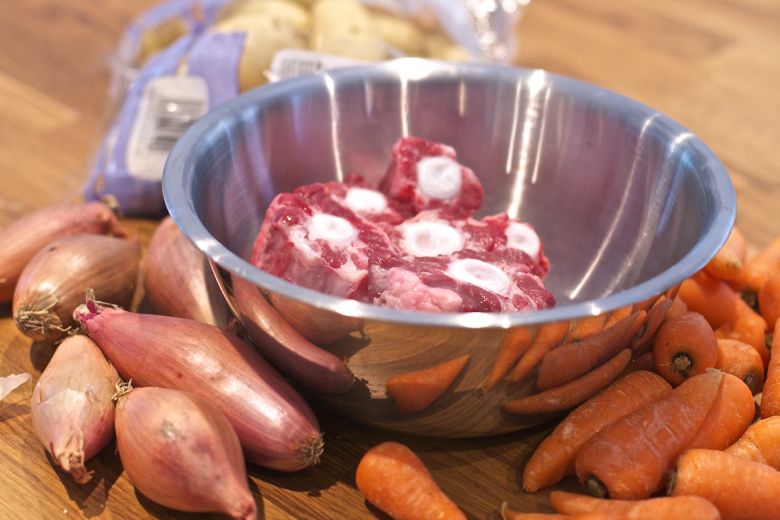 This Crockpot beef on the bone stew recipe is a really lazy stew. I don't even intend to cut potatoes or carrots. I've selected these Chanteney carrots that you can just chuck in as they are without even topping and tailing them. If you were really lazy you might buy a bag of ready chopped onion but honestly I think that's taking things a tad far.
I've been having a bone in beef moment lately – there's another beef stew I'll save for another day from my holidays in the Camargue and I finally twigged that it was the gelatinous ooziness from the bones that made the stew what it was. I'm sorry if that's too icky for any vegetarians out there but chances are the title of this post has put you off already.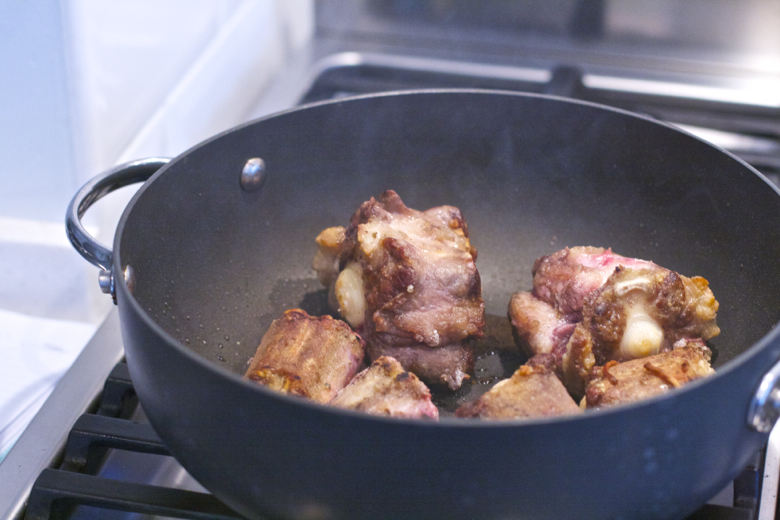 When beef on the bone was banned in the UK during the nineties, I had some in Florence with my Italian friends and they said "There's no crazy cow here."
Simply toss the meat in some flour, heat some oil in a pan and brown off the pieces for extra flavour in your slow cooked stew. With casserole steak I have missed this step out but it does make the stew taste good and the flour coating helps thicken the stew gravy.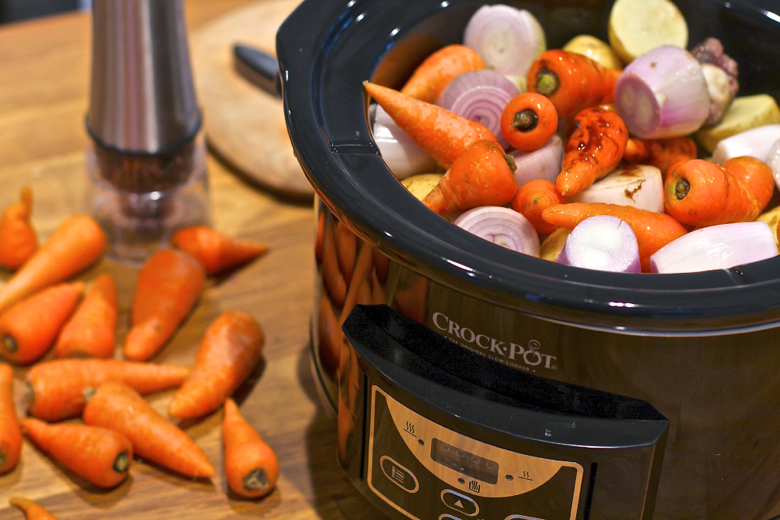 And leave for 4-6 hours. Meanwhile we went and looked at some more bones. Dinosaur bones to be precise.
Ted has had a four week homework project researching dinosaurs so whilst the dinner was cooking we hopped on the tube to look at the "real thing".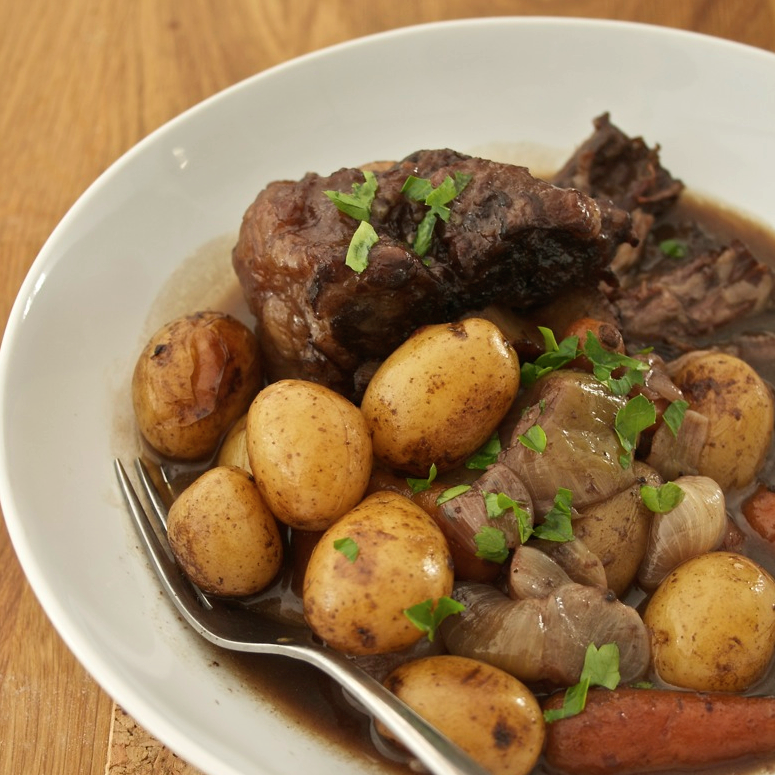 Fast forward to later that day and as I put the key in my front door, I swear I can smell beef on the bone stew before I've even got back into the house.
I'm sure I don't need to tell you that the joy of slow cooking is that cheaper cuts of meat requiring longer cooking times are perfectly suited to it. So this stew is perfect for those value stew packs or oxtail.
Another way to save money is taking your lunch to work but in winter, chances are you fancy something warm rather than sandwiches.
So let me also introduce you to another addition to the Crockpot stable – meet the Crockpot Food Warmer. It's like a little bucket that you could carry to work full of cold food and you plug it in first thing and three hours later your lunch will be piping hot at the moment you want it without battling your way through a queue to the (stinky) office microwave. (This is a sausage and tomato stew here not the beef one).
Assuming your employer will let you use personal electronic devices – you may need to ask for it to be "PAT tested" and technically ought to be doing this for any electronic equipment including mobile phone chargers – you will be able to heat your lunch up independently. If there's room under your desk maybe you could get a beer fridge too.
The warmer doesn't actually cook food but it heats leftovers up. Lakeland have got them on offer for £19.99 at the moment and the main Crockpot that usually retails around £35 is currently on offer at an amazing £17.50 in Tesco. But you'll need to be fast if you want a slow cooker bargain.
Have I convinced you to get your slow cooker out? Or do you reckon you'll nip out and buy one during Crocktober?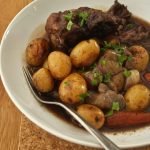 Print Recipe
Crockpot beef on the bone stew recipe
Ingredients
800

g

beef on the bone or oxtail

2

tbsp

plain flour to coat

2

tbsp

groundnut oil

1

beef stockpot or cube dissolved in 500ml boiling water

300

g

shallots

peeled and trimmed (cut banana shallots in half)

300

g

carrots

I used Chanteneys that could go in whole

500

g

small new potatoes

Salt and pepper seasoning
Instructions
Toss the beef pieces in flour with some salt and pepper.

Over a medium heat, heat the oil and fry the coated beef until brown on each side.

Lay the browned meat in the base of the Crockpot.

Cover with the shallots, carrots, potatoes and beef stock.

Cook on "high" setting for 4-6 hours.
Post commissioned by Crockpot as part of their "Crocktober" campaign.