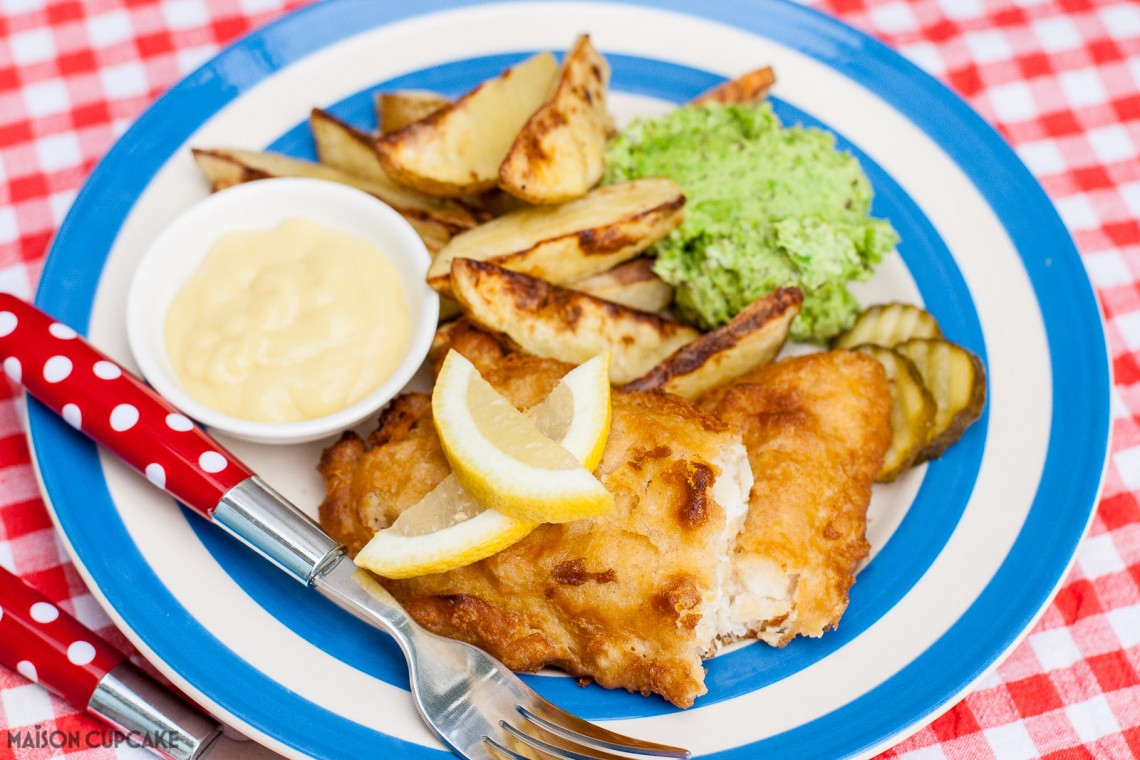 My nearest traditional chippy, despite living in London, is a fifteen minute walk away meaning at least a 30 minute round trip to collect a serving of the nation's favourite cod and chips. So we hadn't considered we might enjoy fish and chips at home as easily.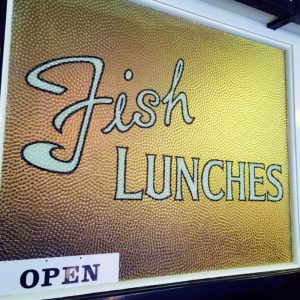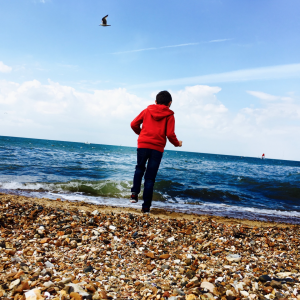 Normally eating fish and chips is something we associate with the seaside. When the traffic is quiet we can get to Whitstable on the north Kent coast in 75 minutes. There's a fantastic chip shop to takeaway your fish supper and eat it on the nearby beach. All year round we visit at least once a month.
Despite the sea air and long walks, the big portions can leave you feeling a bit "stuffed" so it has been a guilty pleasure.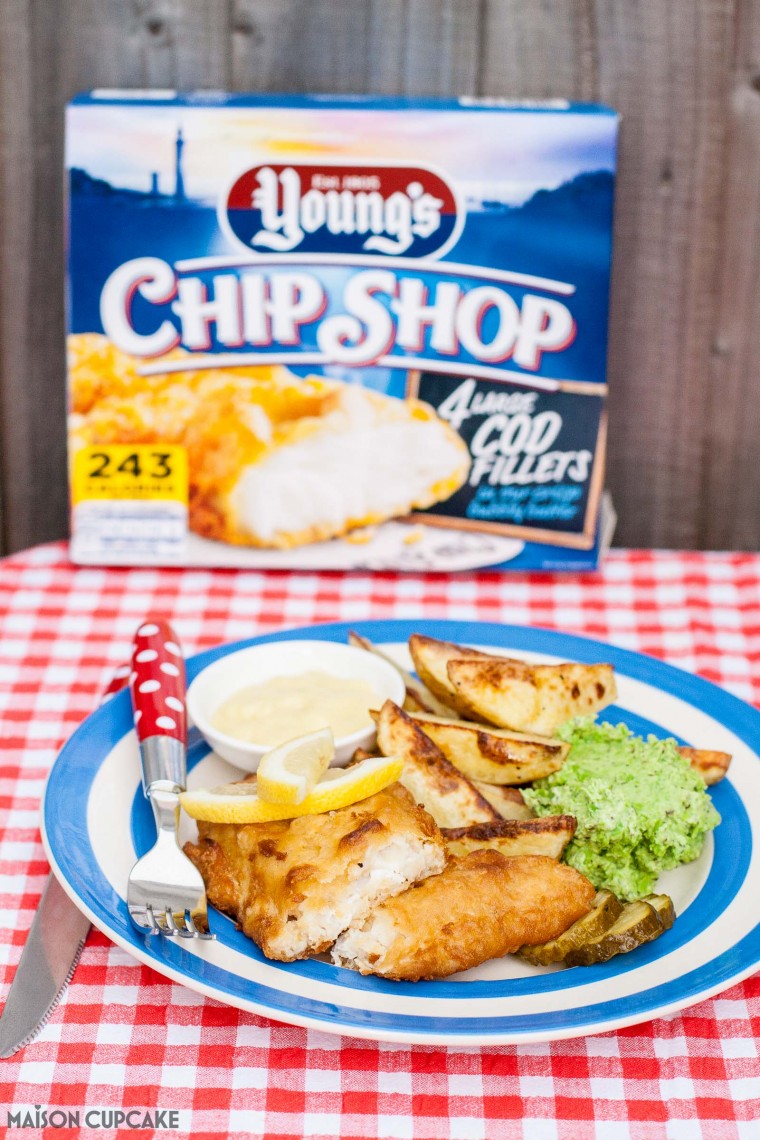 Until now that is. Young's invited me to trial their Chip Shop cod fillets to make my own fish supper at home. I was delighted to discover I could make this authentic Chip Shop fish supper meal in around 25 minutes making it quicker, cheaper and healthier than going to the chippy. Here's how our homemade Chip Shop fish supper compared…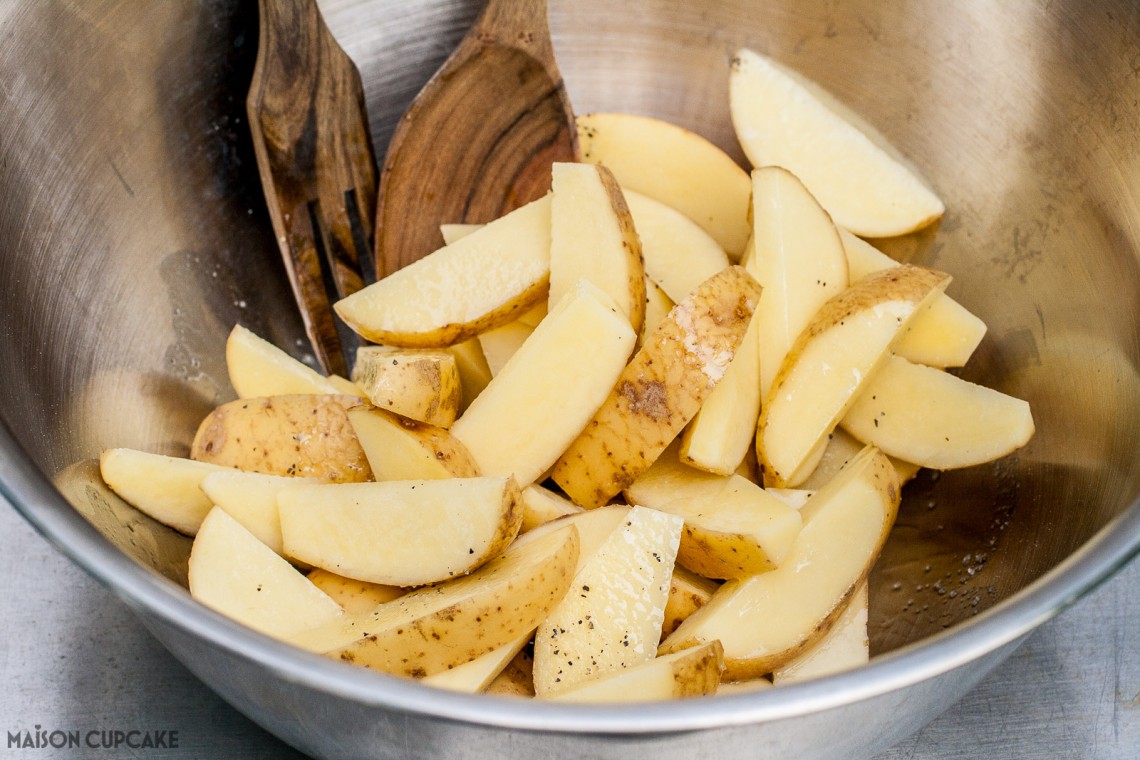 Firstly I make my chips as potato wedges done in the combi microwave. This means no messy deep fat frying and hand cut white potatoes rather than oven chips – these usually give me hiccups! If you cut your wedges to similar size as chunky chips they're just as good for dunking in sauce.
The advantage of using the combi microwave method is that they're less prone to drying out than normal oven and they cook quicker too. It also means you can cook the Young's cod fillets on a higher oven temperature without scorching your wedges. Both fish and wedges should be ready to serve in roughly similar cooking time.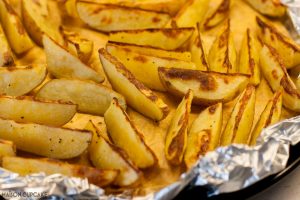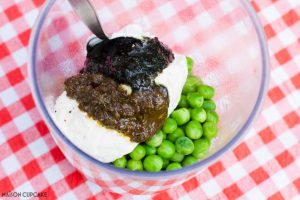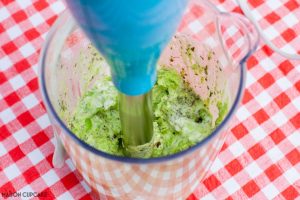 Homemade mushy peas are incredibly easy to make. After cooking some frozen peas you simply blitz them together with a dollop of quark (or crème fraîche) and heaped teaspoon each of mint sauce and basil puree. Here I've used a stick blender which is adequate size for 3-4 portions and quicker and easier to clean than a big blender.
Although I'm a Birmingham girl and a big fan of fruity yellow chip shop curry sauce (strangely absent from most London chip shops), my personal favourite accompaniment to fish and chip shop chips is a potentially weird salad cream.
Now hear me out – this peculiarity stems from my German maternal grandmother. She was used to mayonnaise with her potato fries back home. Tomato ketchup would have seemed an abomination. You possibly recall Quentin Tarantino's script where John Travolta enthused about mayonnaise being served with chips in Europe? However in sixties Britain, where mayonnaise was less common, this practice evolved into eating chips with salad cream, something my mother in turn normalised to me as a child.
The pickled gherkin slices are also a homage to my German heritage. When you compare that fish is commonly served in Britain alongside tartare sauce containing pickled cucumbers, perhaps this isn't so weird after all. And of course a squeeze of fresh lemon is a finishing touch.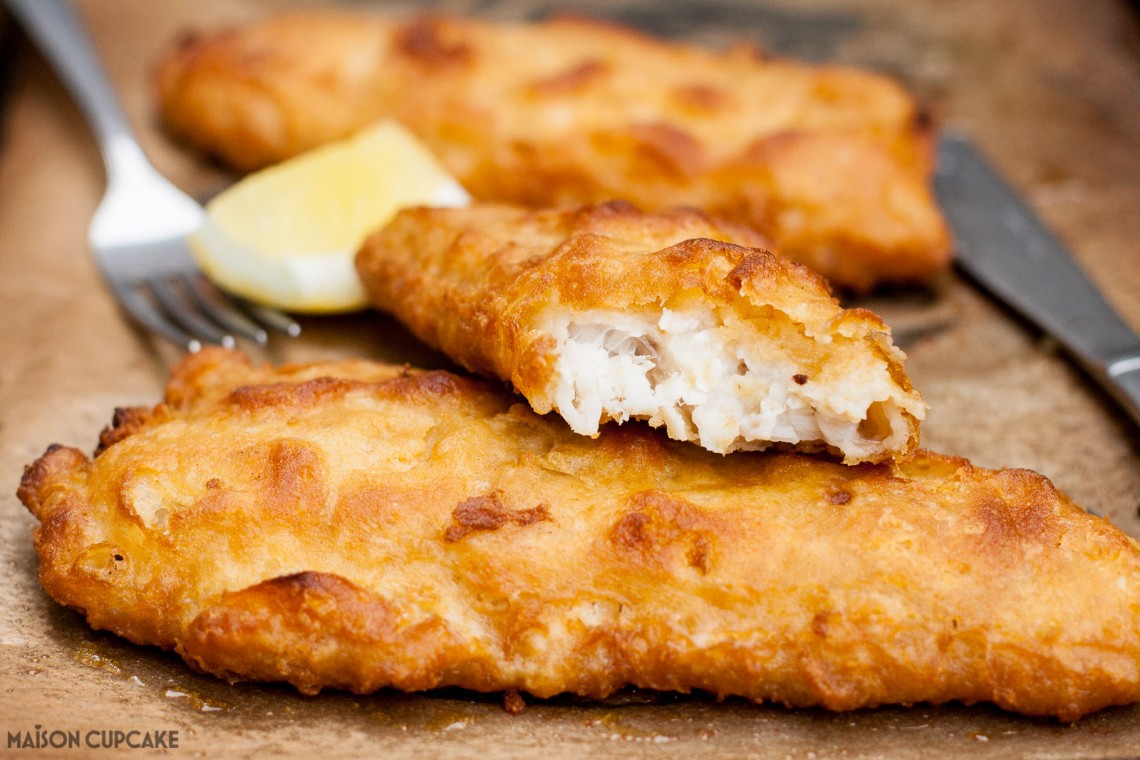 Once your oven is preheated, the Young's Chip Shop cod fillets cook in under 25 minutes straight from frozen so no need to defrost first. We were impressed by how crisp and bubbly the batter was with 100% succulent white flaky cod fillet inside. Remarkably, each individually battered fillet of responsibly sourced cod only has 243 calories so you can feel more virtuous than if you'd been to the chippy. With each box of four priced around £4 (I've seen them on offer for less) your pocket will thank you as much as your waistband.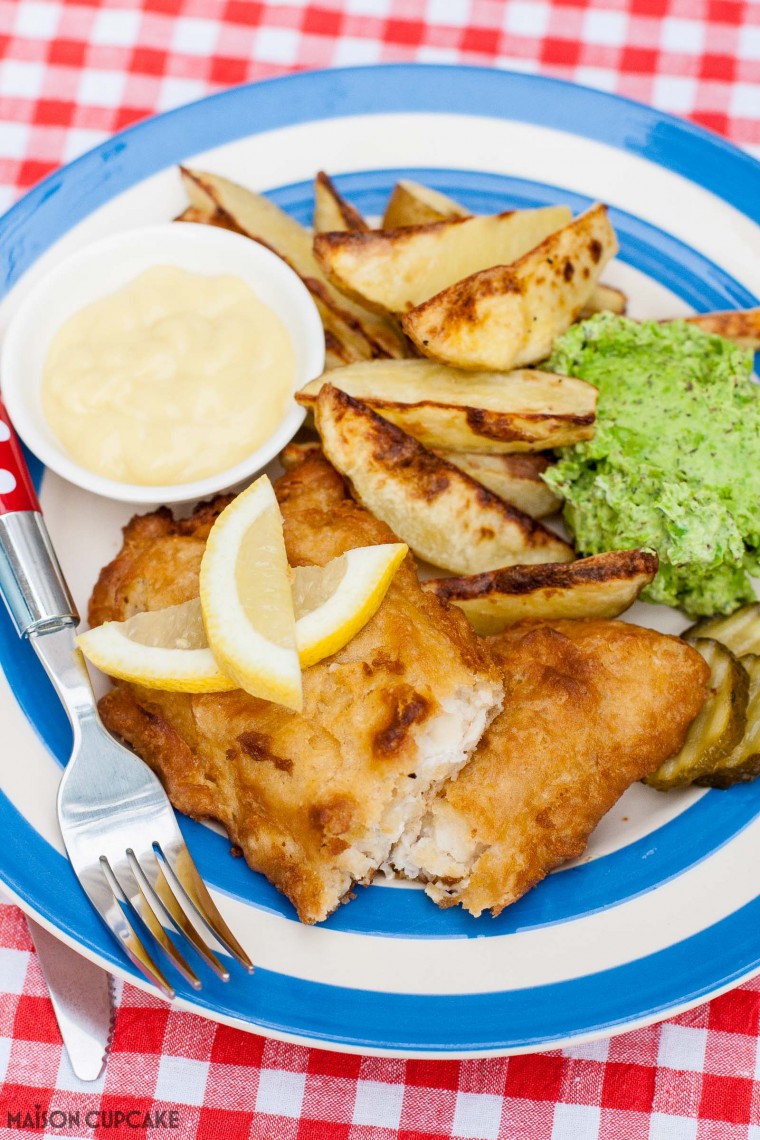 Putting it all together we were very impressed with how much it felt like a traditional cod and chips supper. And all the better for putting our own spin on it!
If you would like to see another way to serve traditional cod and chips, watch this video with ITV's Ruth Langsford watching Young's chef Serge Nollent (he's charming – I met him whilst creating this previous post for Young's here) create his own chips, peas and curry sauce to accompany Young's cod fillets. Get their recipe, and as well as one for the poshest fish finger sandwich you've ever seen over on Young's Seafood website.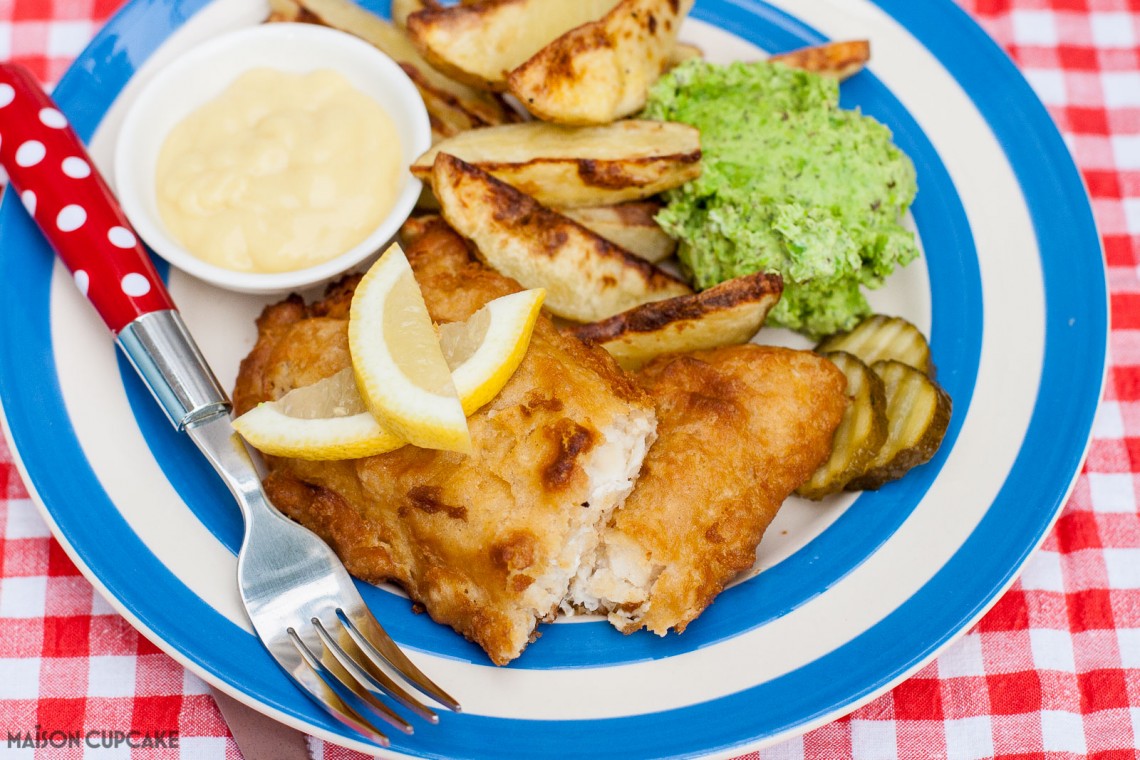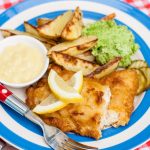 Print Recipe
Combi Microwave Potato Wedges and Homemade Mushy Peas
Cod and chips is the nation's favourite, potato wedges done in the combi-microwave are quicker, cheaper and healthier than buying takeaway.
Ingredients
4-6

medium/large white potatoes

1

tbsp

rapeseed or groundnut oil

salt and pepper

300

g

frozen peas

2

tbsp

quark

or creme fraiche

1

heaped tsp mint sauce

1

heaped tsp basil puree

or a few fresh basil leaves if you have them
Instructions
You can cook your Young's cod fillets in the normal oven in roughly the same time taken to make these potato wedges.

Slice the potatoes into smell wedges, rinse in a colander and pat dry with kitchen paper.

Toss the wedges in the rapeseed oil in a big bowl. Season with salt and pepper.

Line the combi microwave metal plate with foil and parchment paper. Arrange the potato wedges so they are not covering each other up.

Cook on combi microwave setting for 20 minutes at 210c + simmer microwave setting, finish on grill setting for 4-5 minutes to brown them off a little more if you wish.

Meanwhile simmer the frozen peas in a small saucepan for five minutes and drain. Using a stick blender and blender cup, add the quark, mint sauce and basil puree and blend for a few seconds until well combined but not yet smooth.

Serve immediately alongside the cod fillets, a slice of lemon, pickled gherkin slices and salad cream or whatever else you prefer.
Notes
Cooking times based on 800w combi microwave.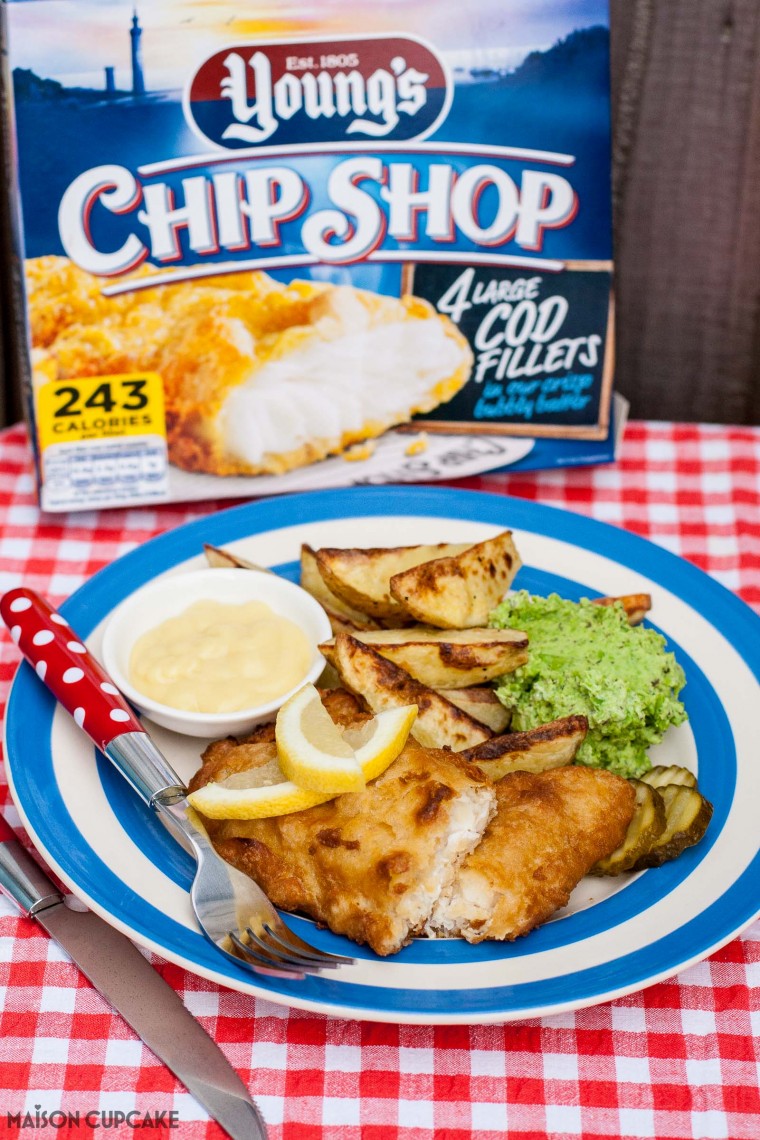 This recipe for combi microwave potato wedges for Chip Shop fish supper was created in association with Young's Seafood. You can follow Young's over on Instagram or Facebook.