This slow cooker pulled bacon recipe is easy to make and uses a non fatty joint of bacon rather than ordinary pork.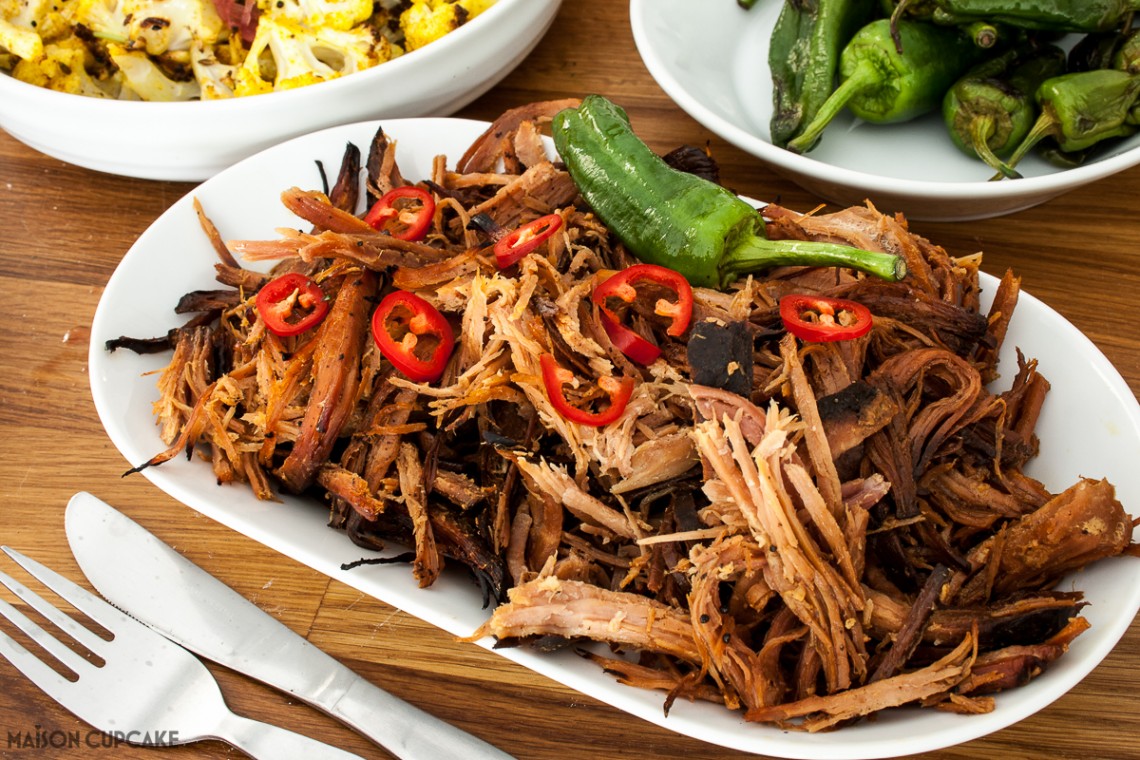 I had never purposely made pulled pork. I am however a regular user of bacon joints and my preferred cooking method is the slow cooker. So when I recently ogled Katie's Pulled Pork Subs at Feeding Boys and noted she'd used a slow cooker I was determined to give it a try.
Rather than Katie's pork tenderloin, I pulled a frozen joint of bacon out of the freezer that had been stashed there before time ran out to eat it prior to our summer holidays.
Sliced ham is SO expensive in supermarket vacuum packs that I almost always buy bacon joints weighing around 800g from Tesco costing around five pounds. If you slow cook them there's ample meat for at least two family meals and several days' worth of sandwiches for the husband.
Compare that with three quid for four shrink wrapped skinny slices. It's a no brainer. The tender cooked meat can be chopped further or served as is. My adaptation of Katie's recipe together with a link to the original is below.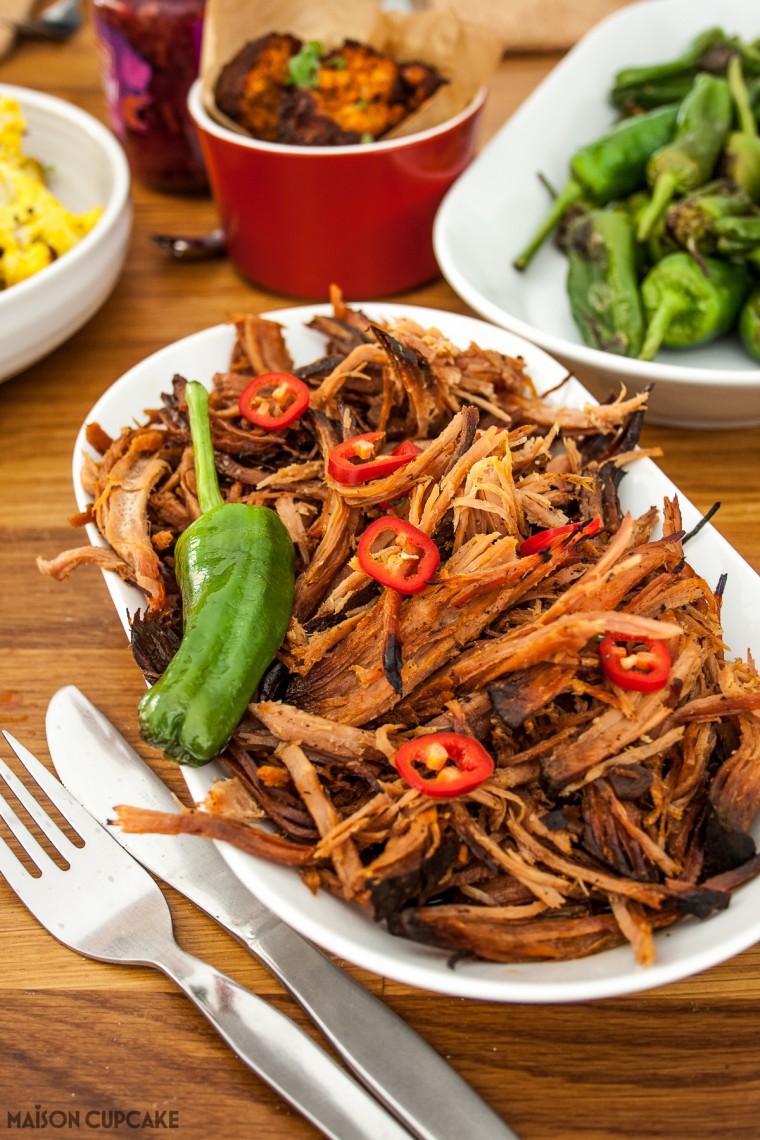 Print Recipe
Slow Cooker Pulled Bacon
Ingredients
800

g

bacon joint

120

ml

balsamic vinegar

250

ml

water

80

ml

honey

3

cloves

garlic

finely sliced

2

tbsp

ketjap manis or dark soy sauce

black pepper to season

red chilli to garnish
Instructions
In a measuring jug whisk together the vingegar, water, honey, garlic and ketjap manis with a little black pepper.

Put the bacon into the slow cooker and pour the liquid over.

Cook on low heat for 8 hours. (I did mine overnight).

After cooking strain the juices from the meat and boil these up in a saucepan to reduce down to a thicker syrupy liquid.

Meanwhile shred the bacon joint into threads using a knife and fork. Pour over the reduced liquid and toss through before serving.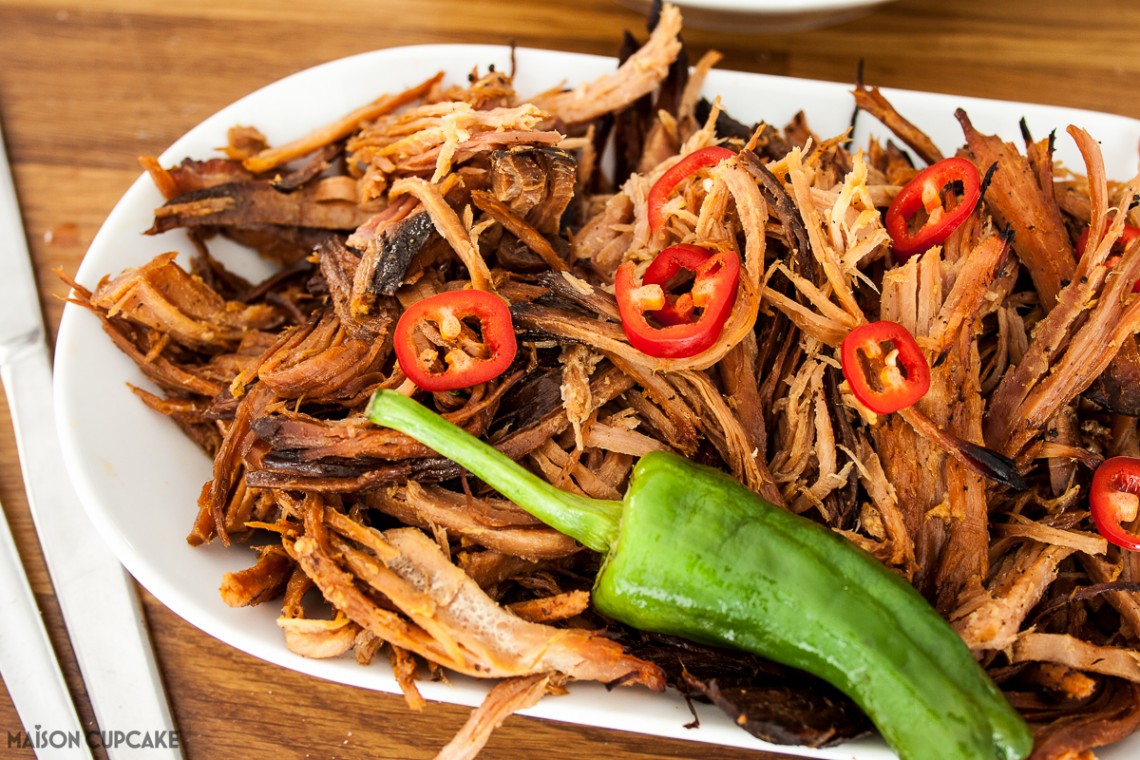 For more recipes using pulled pork and ideas what to put your pulled bacon in, try these ideas:
Sticky Maple Pulled Pork Subs with Spicy Slaw (Feeding Boys)
Cheesy Pulled Pork, Black Bean and Avocado Quesadillas (Supergolden)
Poor Man's Crispy Duck (Pulled Hoisin Pork Tortillas) (Fab Food 4 All)
and I served mine alongside Spicy Roasted Cauliflower Florets with Red Slaw: