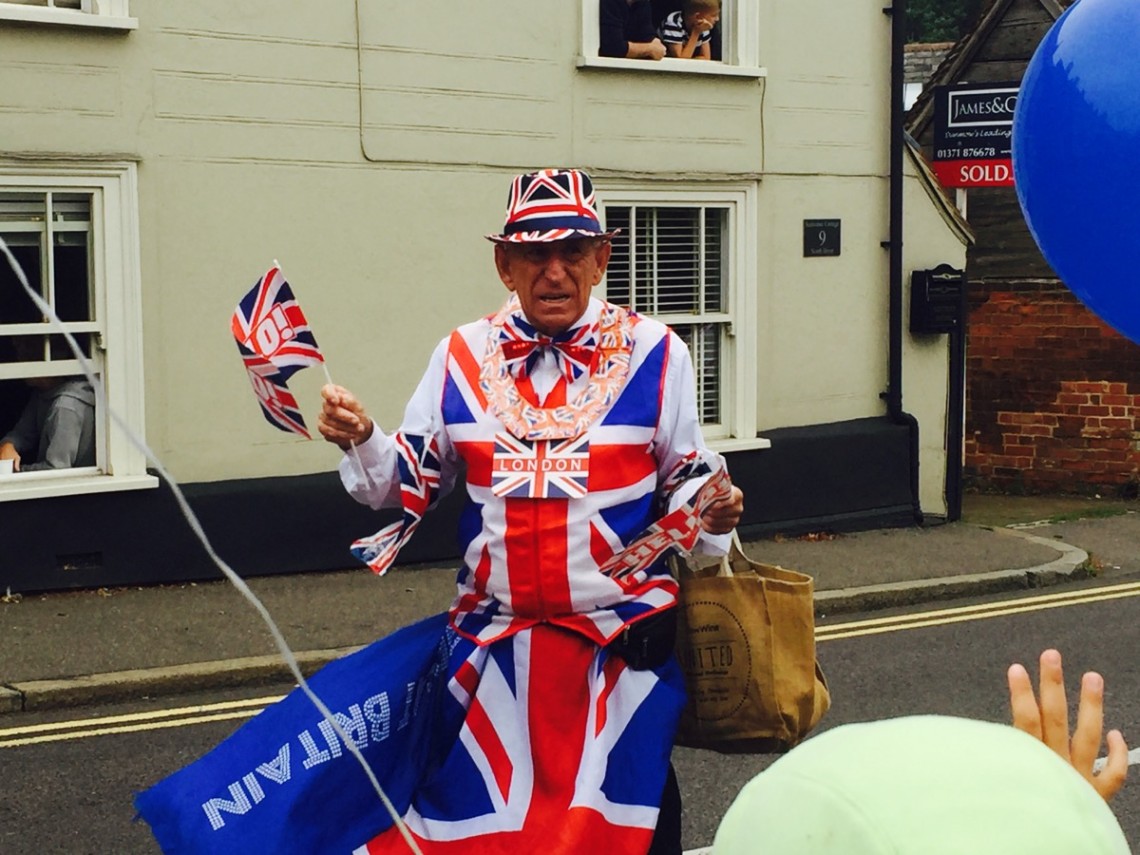 Where We Went At The Weekend (new series) – We have friends in Great Dunmow, Essex. It's a small town with a village feel which whilst being only a short hop from Stansted Airport's runway always feels off the beaten track compared to London. There are no trains here, the old local line joining up with nearby Bishop's Stortford was probably a victim of Dr Beeching's cuts. Had it not been for our friends getting married and buying a house here, I don't think I'd have heard of Great Dunmow at all.
The Great Dunmow Carnival takes place in September. Considering our recent Indian summer, it wasn't the best weather but there was an excellent turnout for both the parade and fair on an adjacent recreation ground. It's obviously a popular event and people from the surrounding area had all turned out for the occasion.
Every local club and organisation seemed to have a float in the parade – for a little place there were many – with the theme of "heroes and villains". The parade was a perfect example of an eccentric English occasion, the type of day you'd expect Martin Parr to photograph. With everything from a town crier and majorettes to bored looking beauty queens half heartedly waving, buckets were rattled and promotional leaflets handed out for poodle parlours and Zumba classes. Surprisingly Tesco's float handing out free bananas to the children seemed the biggest hit of all. My favourite thing was Darth Vader as a DJ although I think his float ought to have been playing Daft Punk's "Get Lucky" since they had the right kind of costume.
Afterwards we explored the show ground filled with fairground rides and sideshows. We ended up spending the most time in a section run by a local circus skills club. Free for everyone to have a go, they'd laid out stilts, juggling balls, diabolos and even a (knee high) high wire. Some volunteers were on hand to give tips and my husband displayed an unexpected talent for walking on stilts. Myself, I've not got the patience to persevere with this kind of thing but had fun watching everyone else wrapped up in a scene that was part Enid Blyton, part Royston Vasey.
Back with our friends for dinner, I had taken along my five minute chocolate cherry yogurt cake, previously blogged but done slightly differently this time as shown below.
Did you ever want to run away to the circus? Where did you go at the weekend?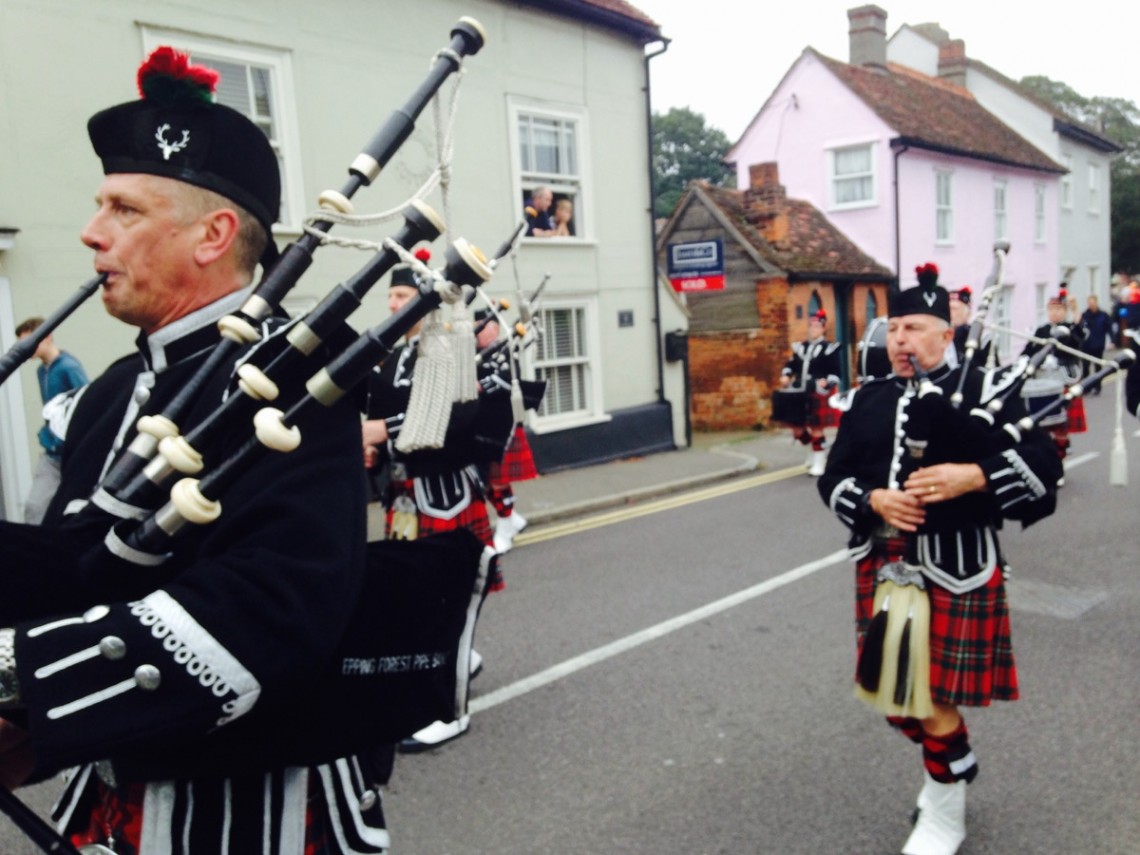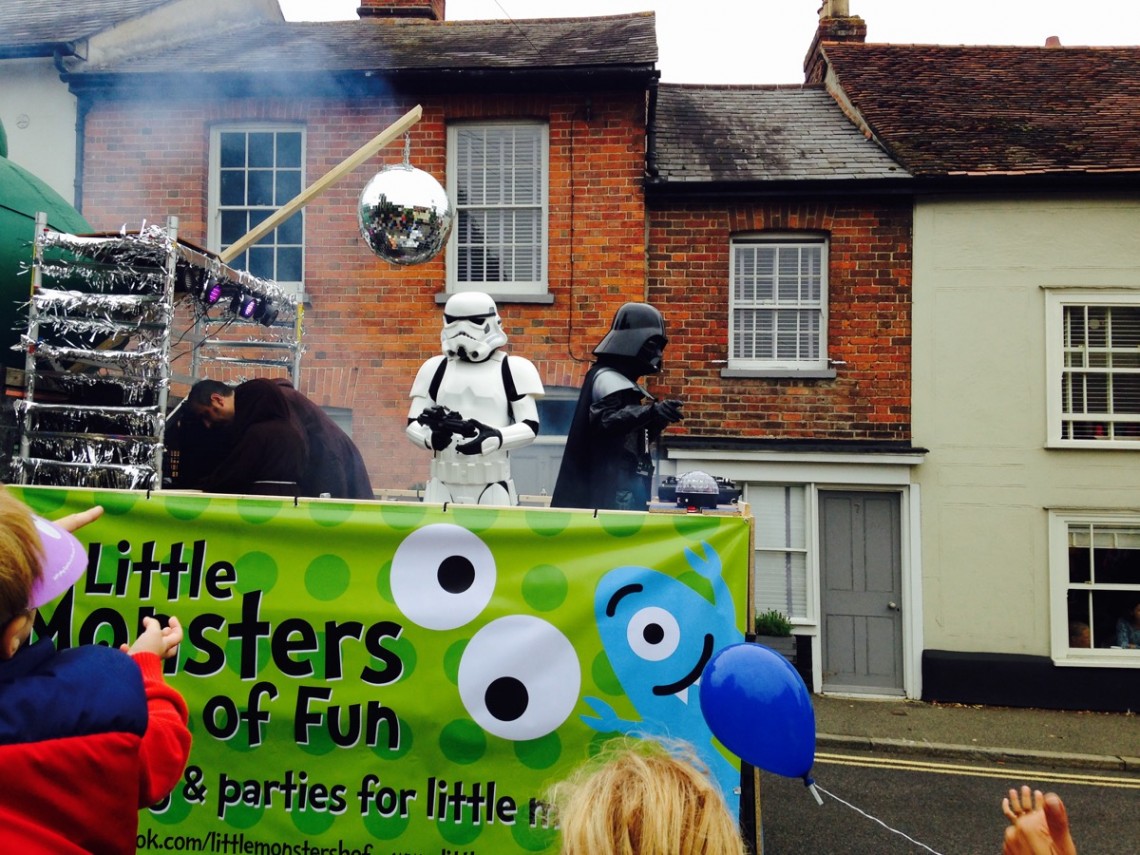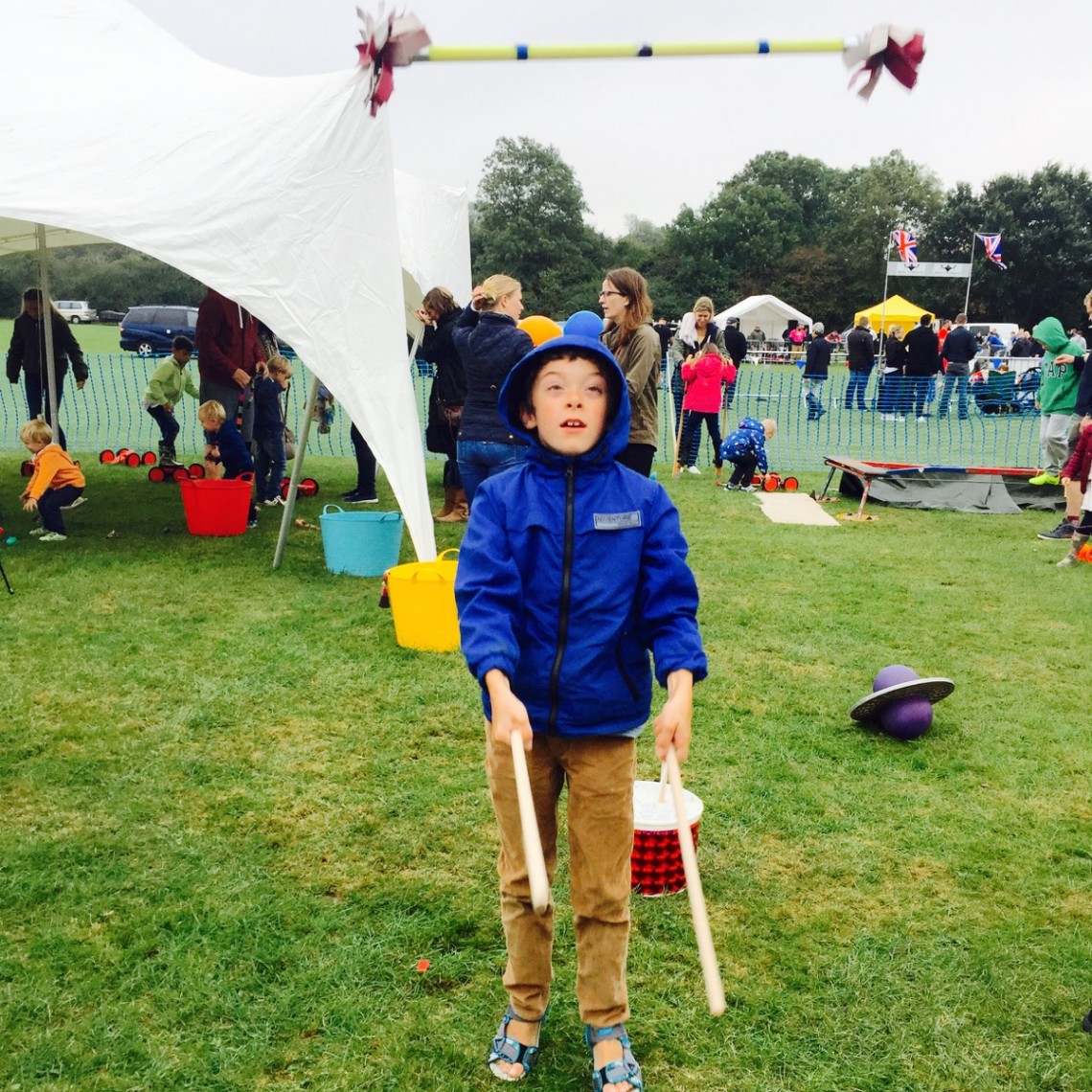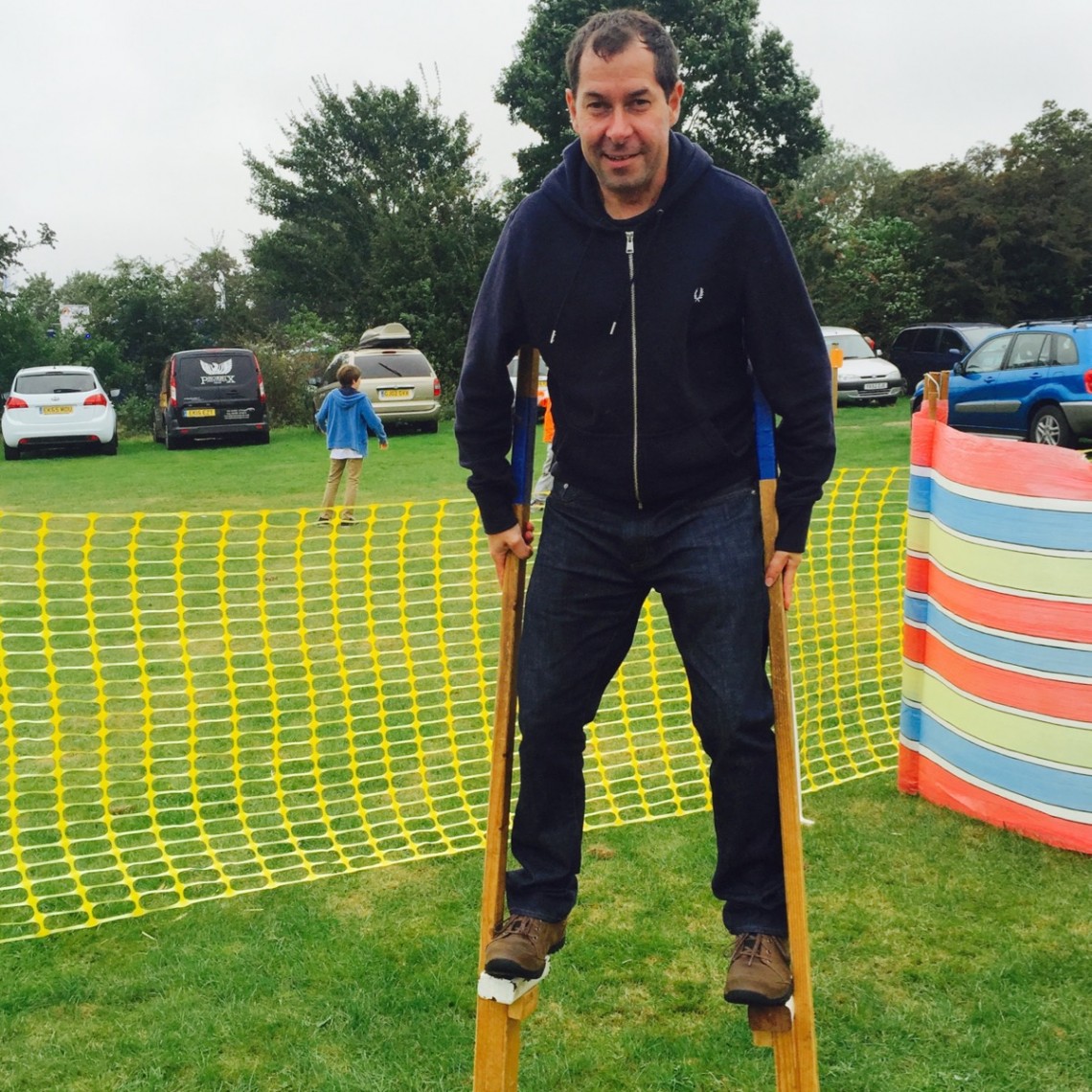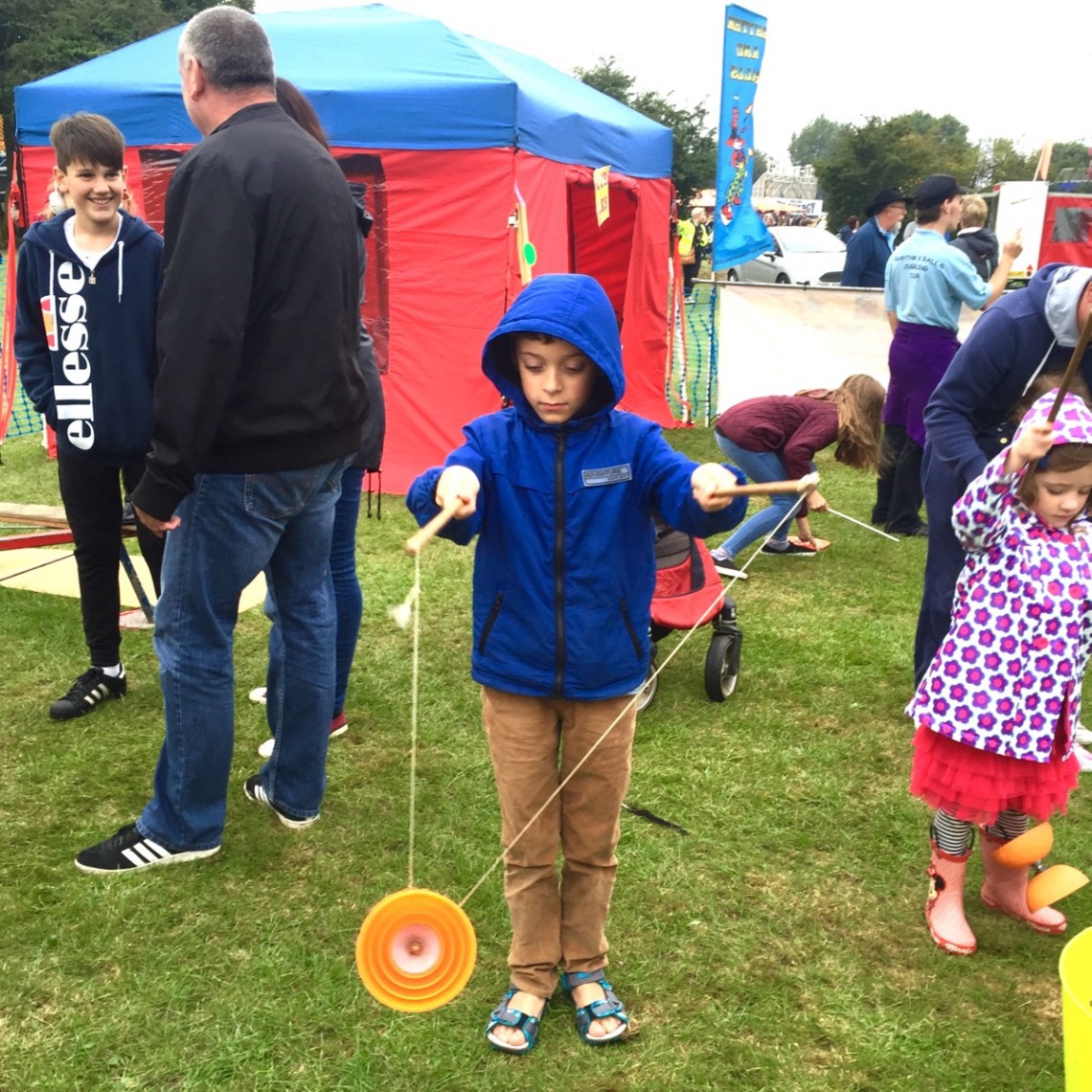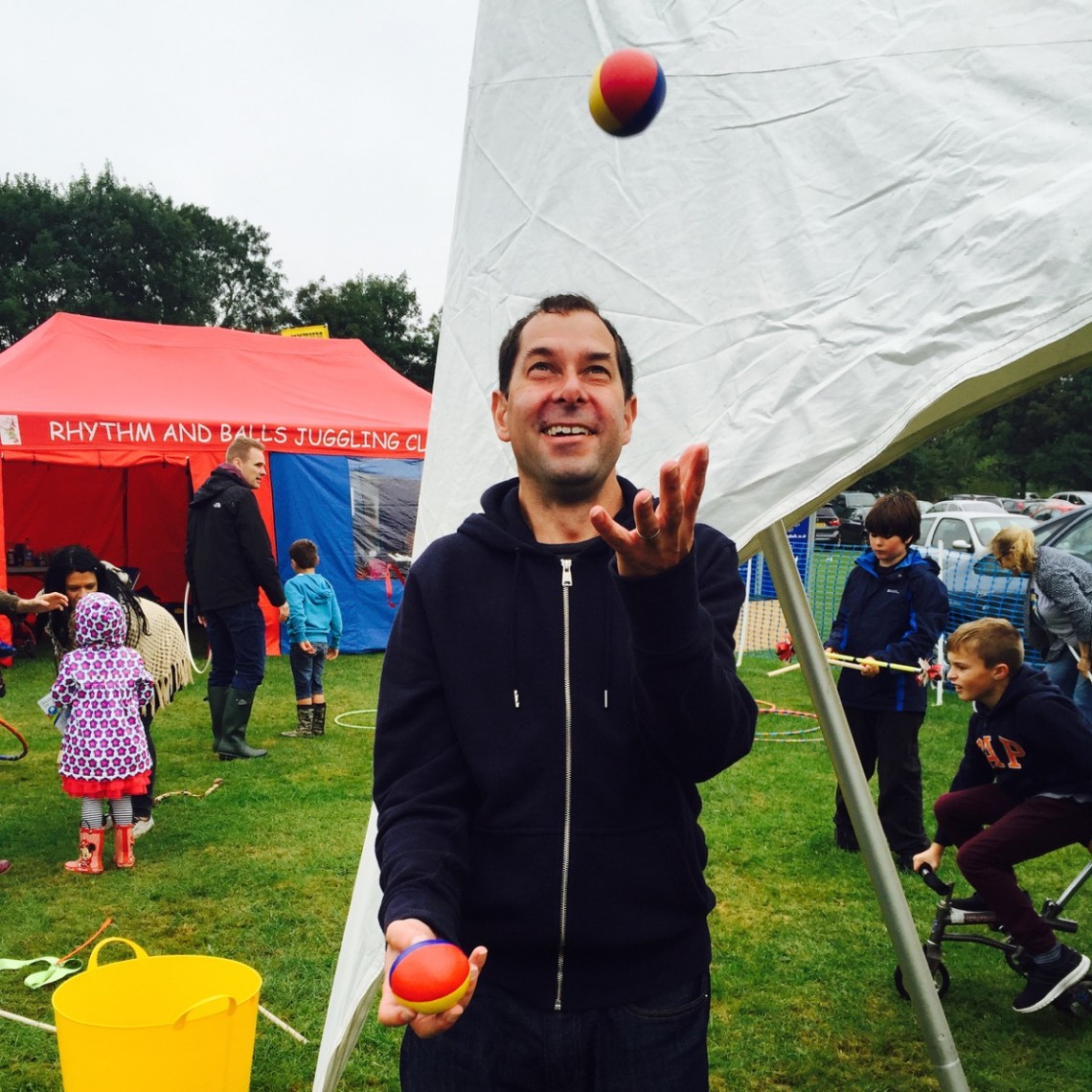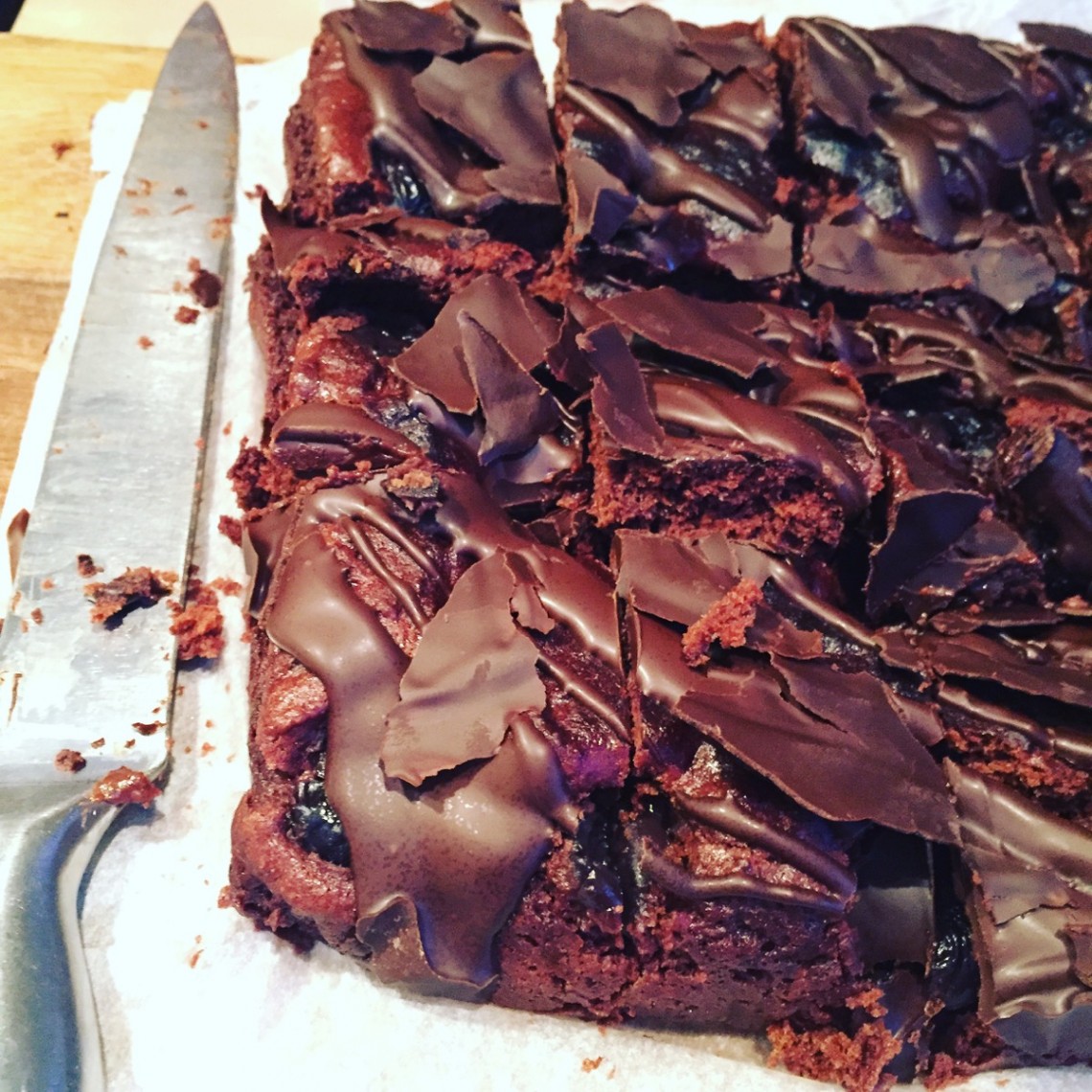 See more posts on Where We Went At The Weekend – recipe for five minute chocolate cherry cake is here.