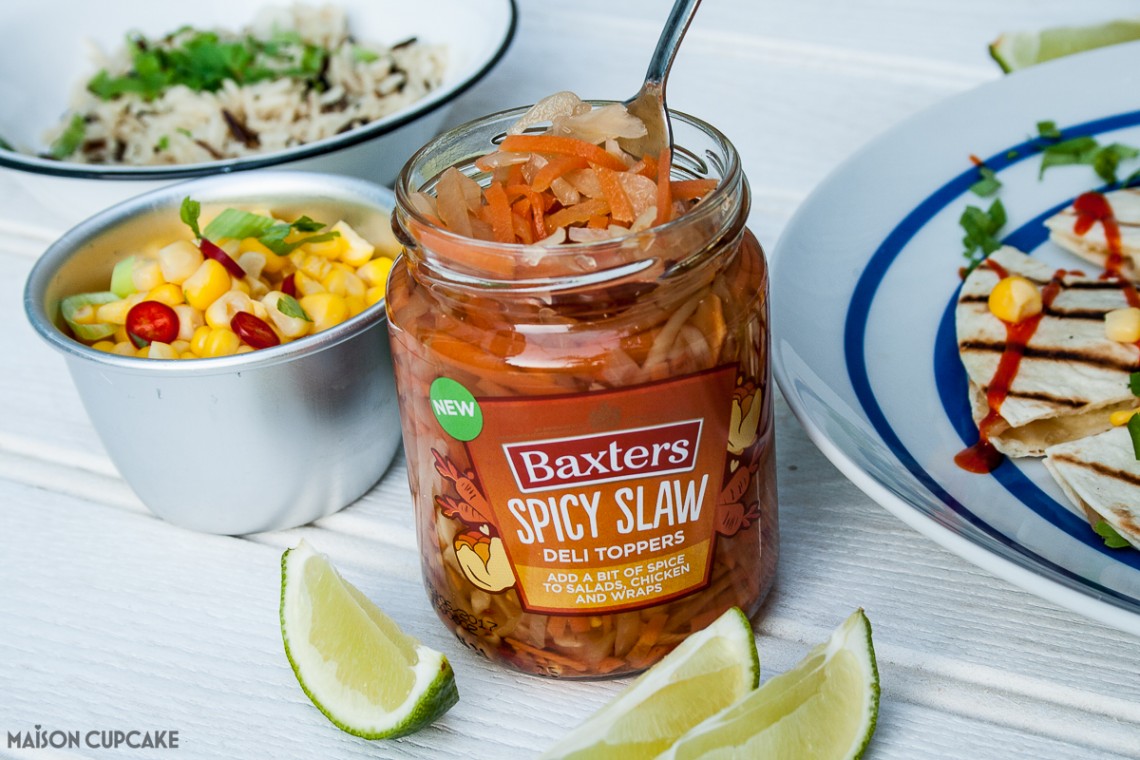 So we've really enjoyed working with new Baxters Deli Toppers' Spicy Slaw and are finding all kinds of ways to use it in family meals.
Here's a run down of various recipes and serving suggestions using this delicious Spicy Slaw. I'm sure you can think of plenty more exciting ways to feature it in home cooking.
Whether it's for packed lunches or street food inspired dinners, the Deli Toppers range adds a quick and easy kick to whatever you fancy!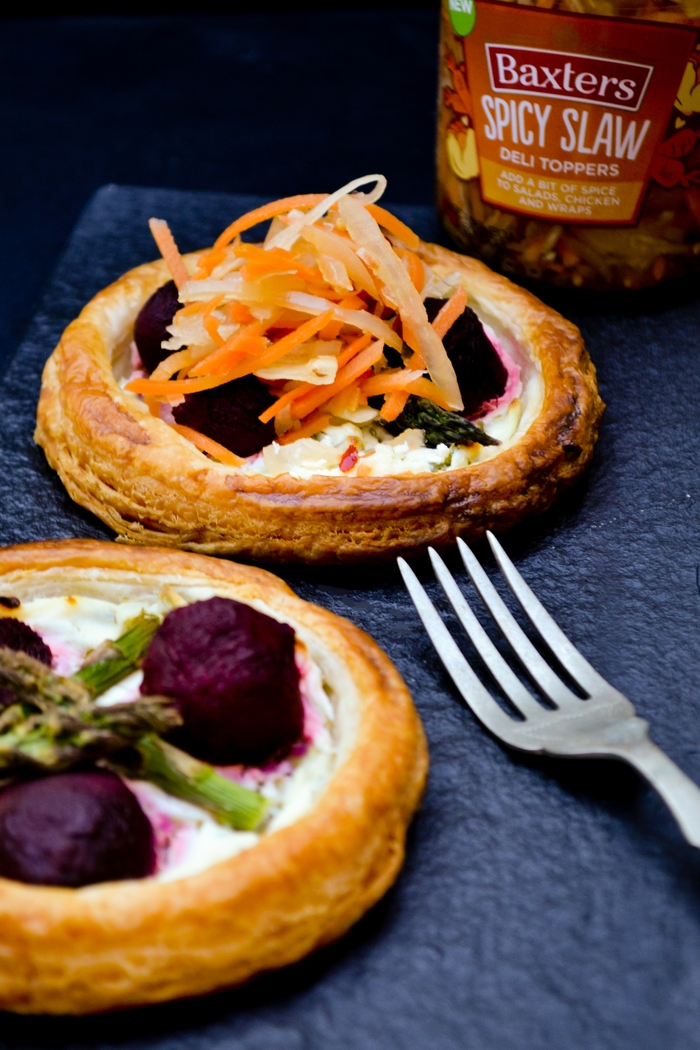 1. Jac at Tinned Tomatoes used it to top a tart filled with beetroot and asparagus.
2. Serve Spicy Slaw as a condiment alongside a lentil daal and fluffy naan breads.
3. Stir Spicy Slaw into brown rice with a generous helping of cooked beans and pumpkin seeds (either hot or cold)
4. Use Spicy Slaw to top grilled halloumi in a salad.
5. Add Spicy Slaw into your quesadilla fillings – here are my two versions with chicken or black beans.
6. Roll up Spicy Slaw in a chicken tortilla wrap.
7. Or roll up Spicy Slaw inside gem lettuce leaves with spicy minced pork for a Vietnamese style appetiser.
8. Stir fry Spicy Slaw in a wok alongside lots of fried onions and beansprouts for an easy Oriental side dish.
9. Combine Spicy Slaw with cheesy mashed potato for a fusion version of Irish colcannon – perfect for winter!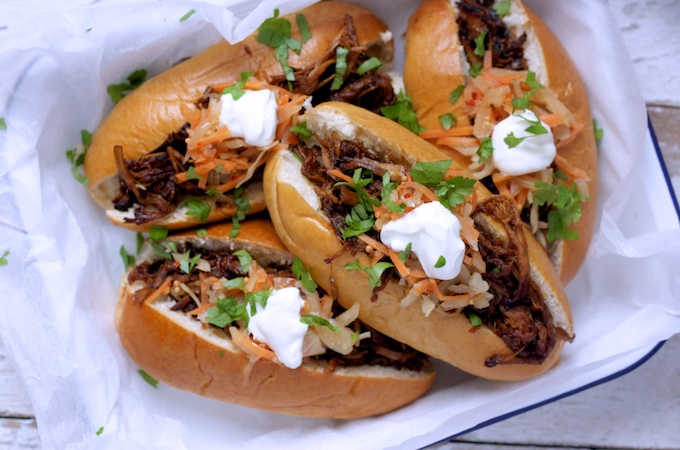 10. Katie has filled sub rolls with sticky maple pulled pork and Spicy Slaw – you could also use it to top burgers or hot dogs.
11. Drain Spicy Slaw and toss it in a bowl of salad leaves with a dousing of olive oil and crackle of crushed salt.
12. Stir fry your Spicy Slaw with crushed peanuts, lime and noodles for a quick Pad Thai dinner.
13. Fill pockets of pitta with hummus, felafel and Spicy Slaw for raw crunch.
14. If you're in diet mode, perk up some steamed fish and rice with a topping of Spicy Slaw.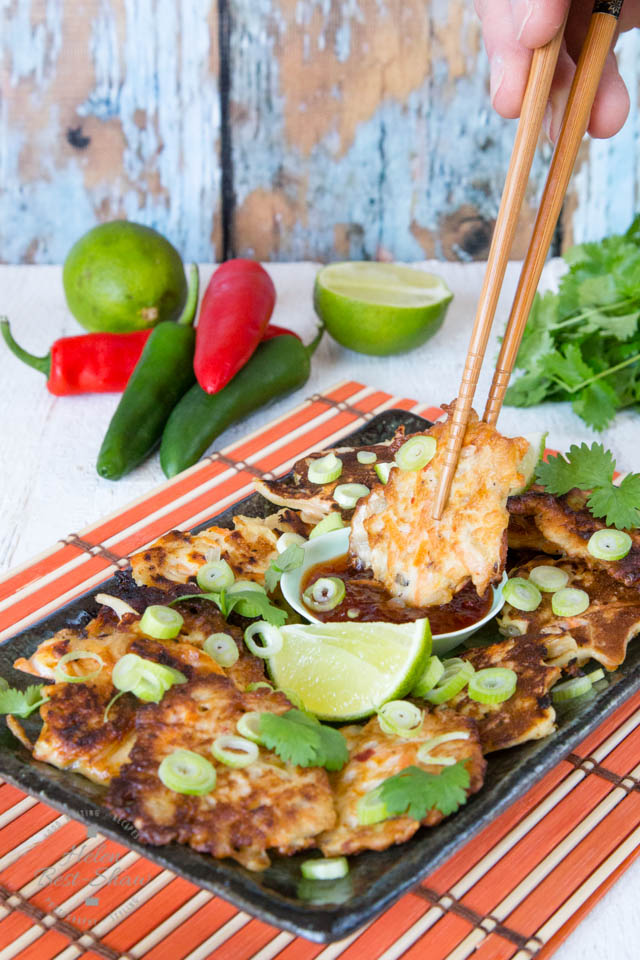 15. Finally, and this is my favourite use, take a leaf from Helen's book and mix drained Spicy Slaw with egg and flour to make these tasty dipping fritters.
I hope you get chance to buy some of the Baxters Deli Toppers range. The full selection comprises Spicy Slaw, Red Onions, Red Slaw and Jalapeno peppers. You'll find them all in major supermarkets RSP £1.49.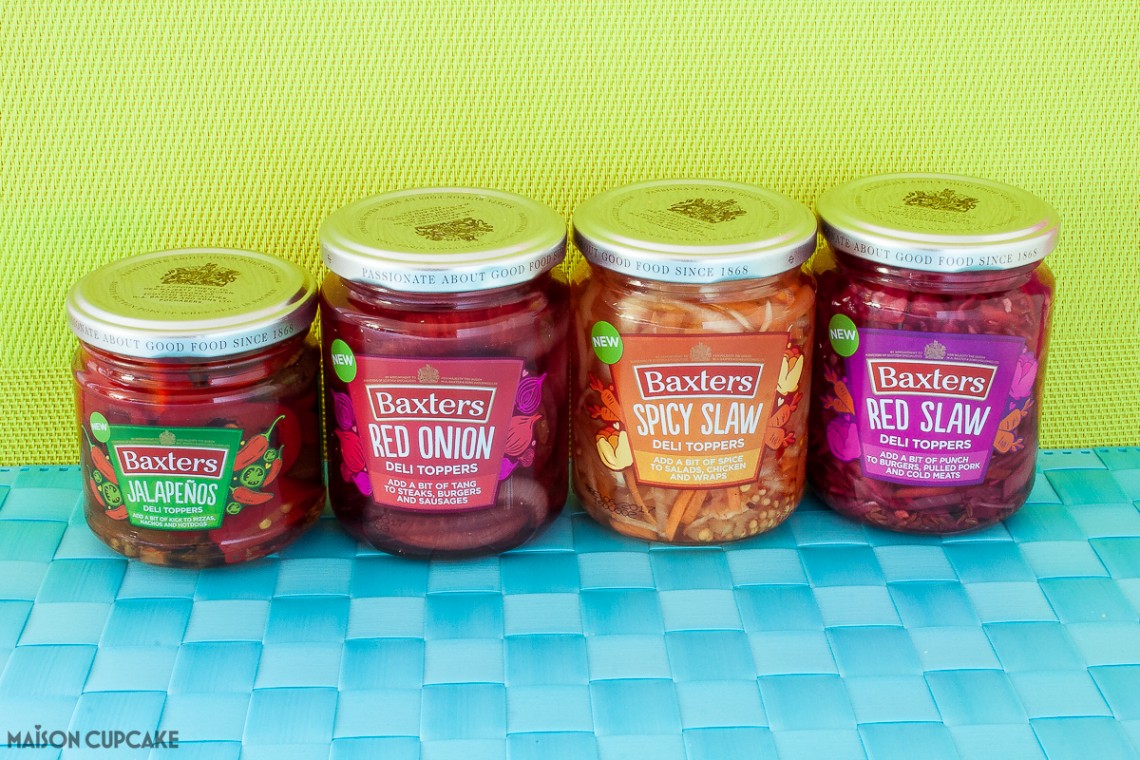 Post commissioned by Baxters as part of a series promoting their new Deli Toppers range. For more Deli Toppers recipes visit their microsite DeliToppers.co.uk where you can also enter their draw to win a jar or enter to win tickets to Taste London.