Where we went at the weekend….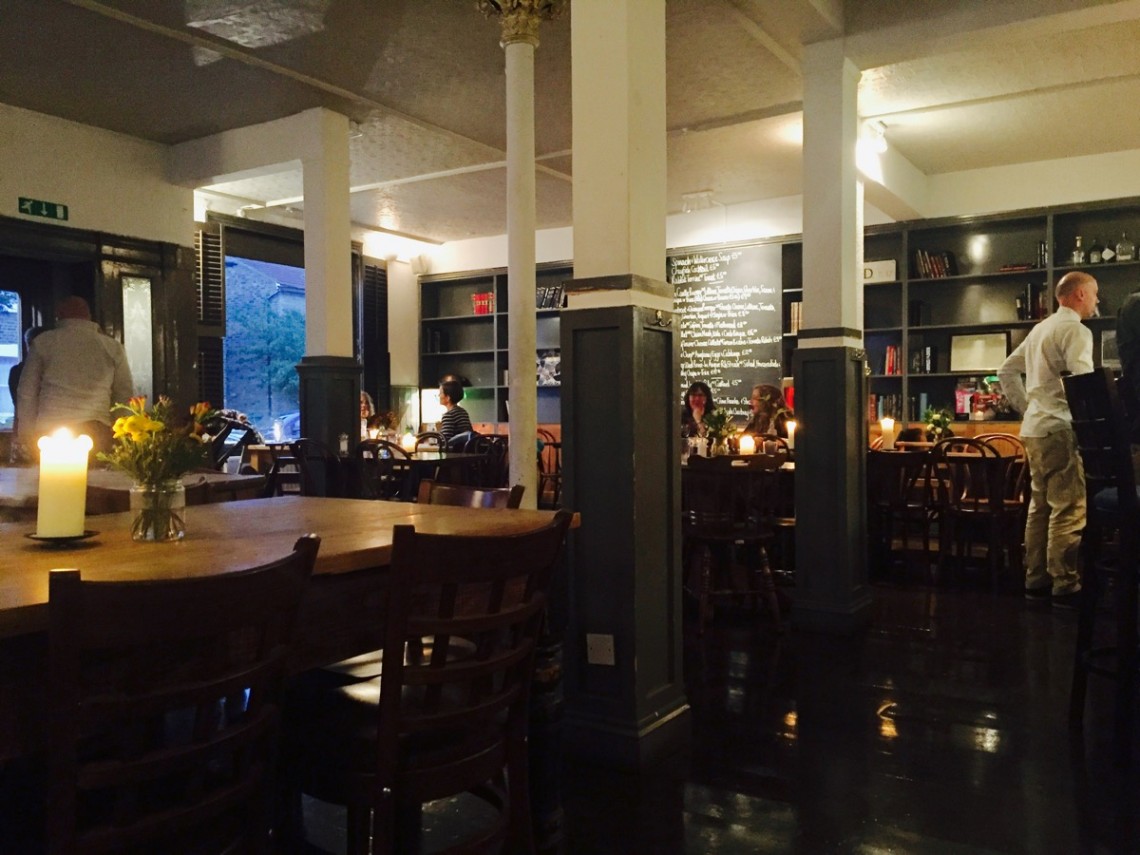 We're very lucky in Walthamstow Village to have half a dozen lovely places to out for the evening just around the corner.
A visit from my mother meant we had a babysitter at the weekend so my husband and I escaped for drinks at one of our locals, The Castle (above) followed by dinner at Eat 17. The area has changed a lot in the twelve years we've lived here so a visit to The Castle always leads to a conversation between us reminiscing "Do you remember when it was so rough in here we were scared to come in?" and in the case of another now sadly closed pub, The Lord Brooke, "Do you remember when it was so rough in there they had a lock in and we were too scared to ask to be let out?" Those were the days.
Walthamstow Village must now have reached peak gentrification. Apart from Stella Creasy's offices at the local Labour Party HQ, virtually every shop unit and paving slab has had a total face lift. My husband and I often laugh that we're old fogeys round here now because we remember when Ivy's Shop really was a shop and not an art gallery.
Eat 17 is generally incredibly busy on a Friday and we're never organised enough to book so it was a spur of the moment decision since it has got late and tables had cleared. We're glad we stayed out as the food there is always a treat. My husband had fish and chips with a bottle of Wildcard beer (brewed in the village) and I had some kind of vegetarian curry option with quinoa and a flat bread. Excuse the vagueness, I was rather tipsy by this point.
Service is generally very efficient and two courses each with drinks costs around £70 depending what you order. Their juicy burgers are a speciality and on a par with anything you might get at Meat Liquor or such places.
And yes this is where the Eat 17 Bacon Jam in its various permutations comes from. If you're not local I should just explain that Eat 17 is adjacent and owned by the same team as a particularly funky branch of Spar next door. Forget what you know about Spar, this one sells fregola, purple carrots and has its own sourdough pizza counter. There's another Eat 17 with Spar in Hackney's Chatsworth Road Market and more recently, Whitstable in Kent. But Walthamstow is the original, hence the name Eat 17 instead of East 17.
We were out very late for us and although Walthamstow Village is generally very lively on a weekend evening, as you can see here it was deserted by the time we went home.
The funniest thing was, in our slightly wobbly state, as soon as we came home and plonked the telly on, within 30 seconds an ad came on that had been filmed inside Eat 17. It started outside in a street and in my subconscious I was thinking, "Um that's a nice street. I wonder where that is?" and in the next frame it was obviously filmed inside Eat 17 which has highly distinctive Japanese blossom painted on the wall. Our table had been sat right under it. We wound back the clip and sure enough that very lovely street had been Orford Road, most likely with the colours ramped up Instagram filter style for our local Spanish bar doesn't have woodwork that bright so I'd not recognised it first time around.
And the advert? It was for Bon Marché of all things. I'm not being paid to promote them, I'm just tickled by the juxtaposition of our local branch and this local restaurant.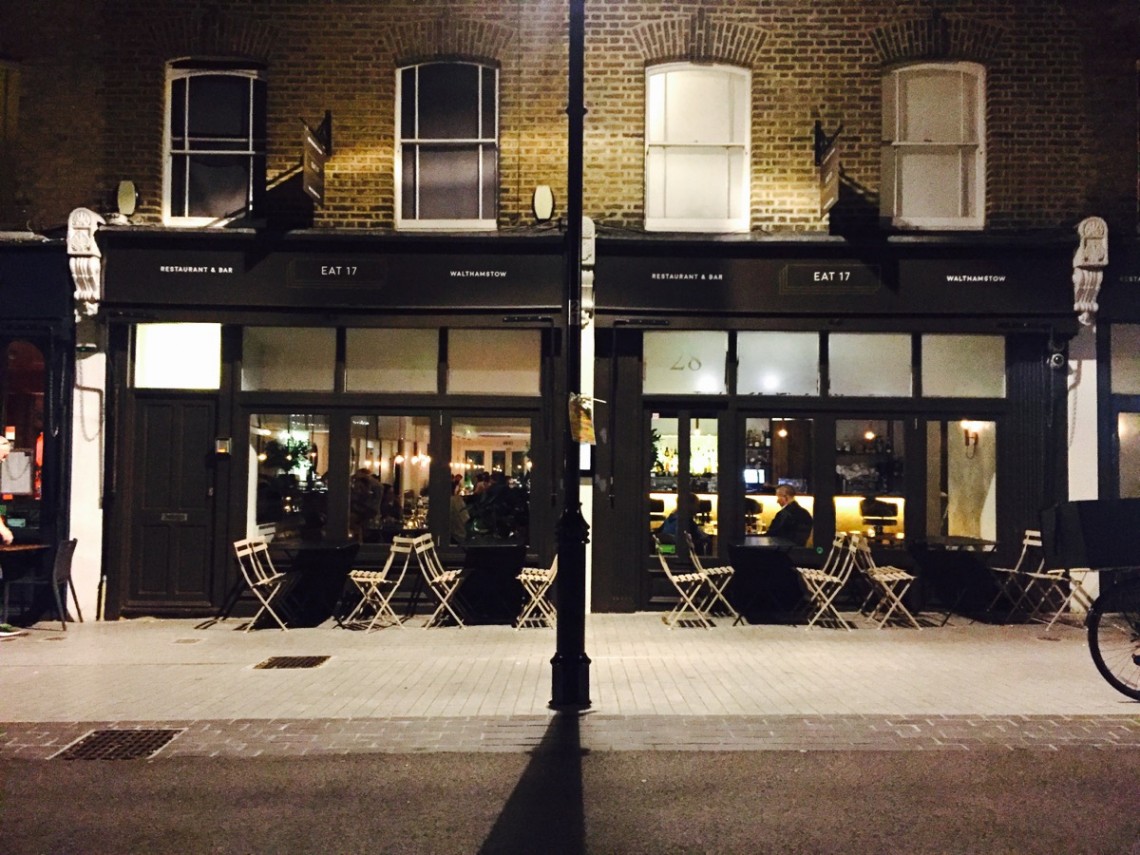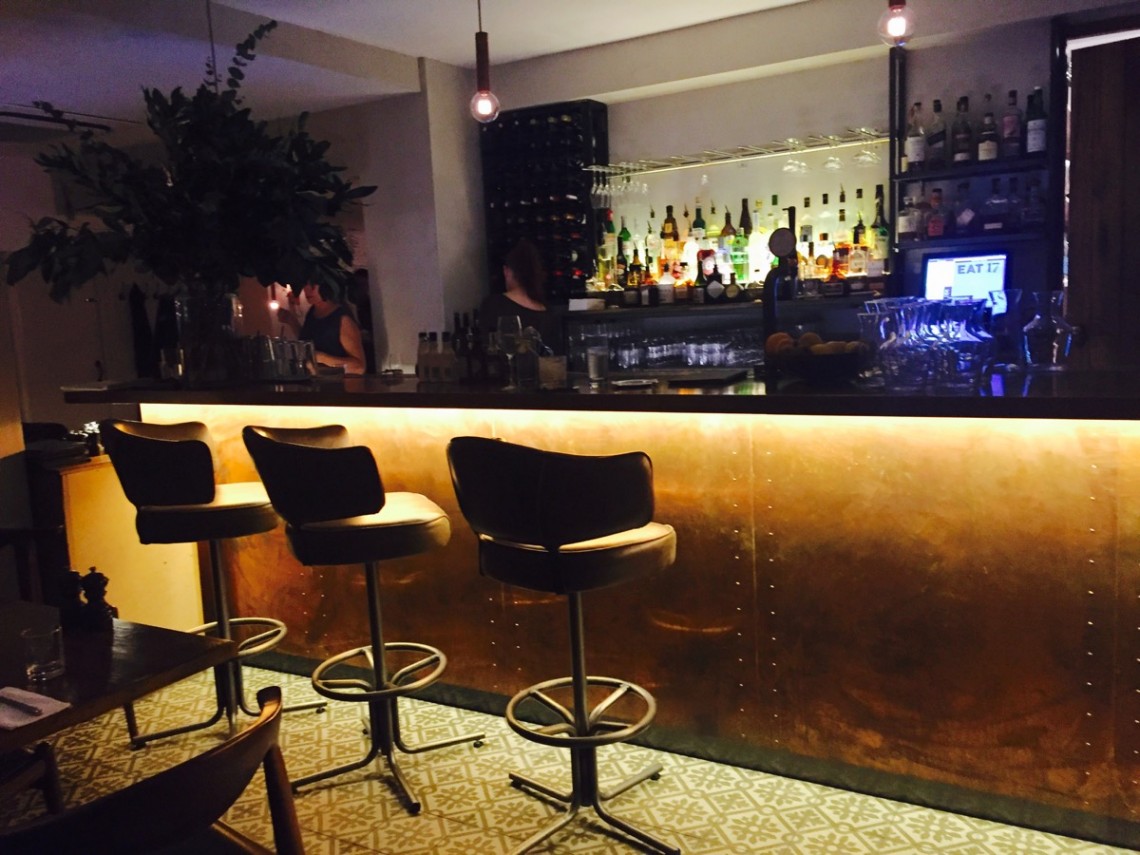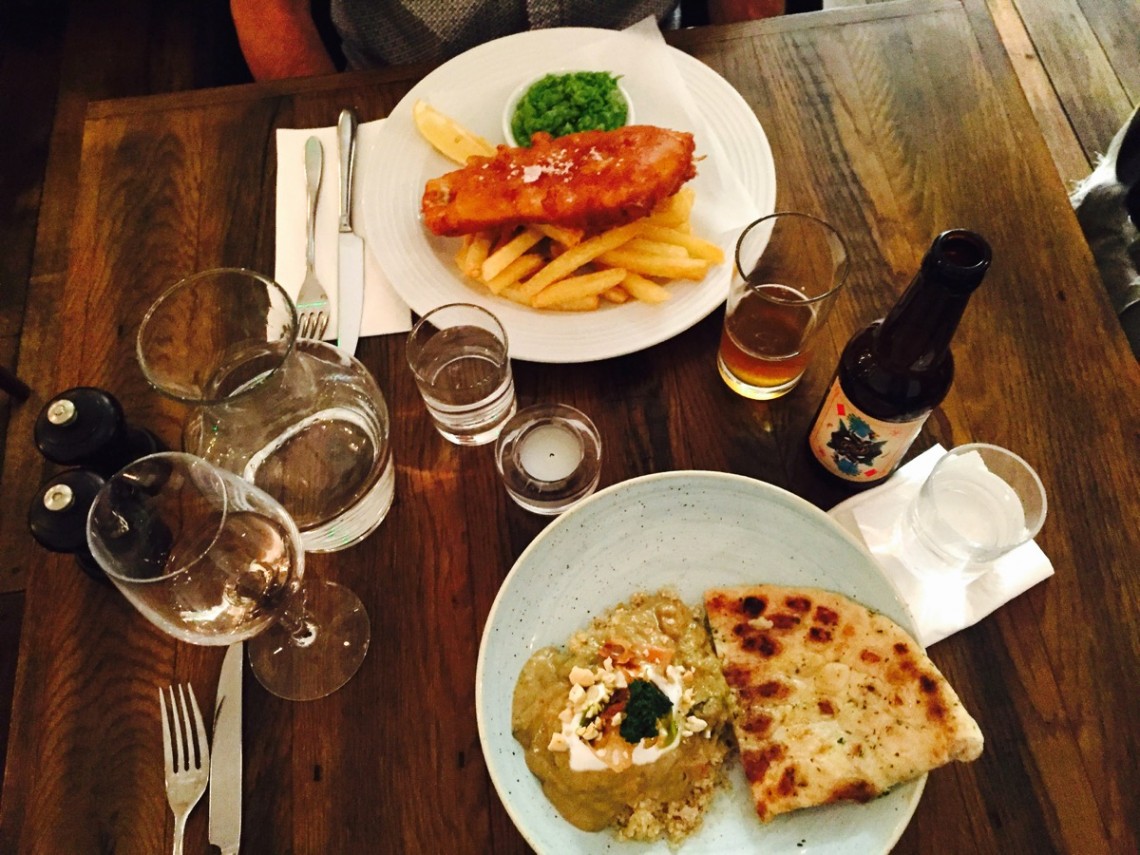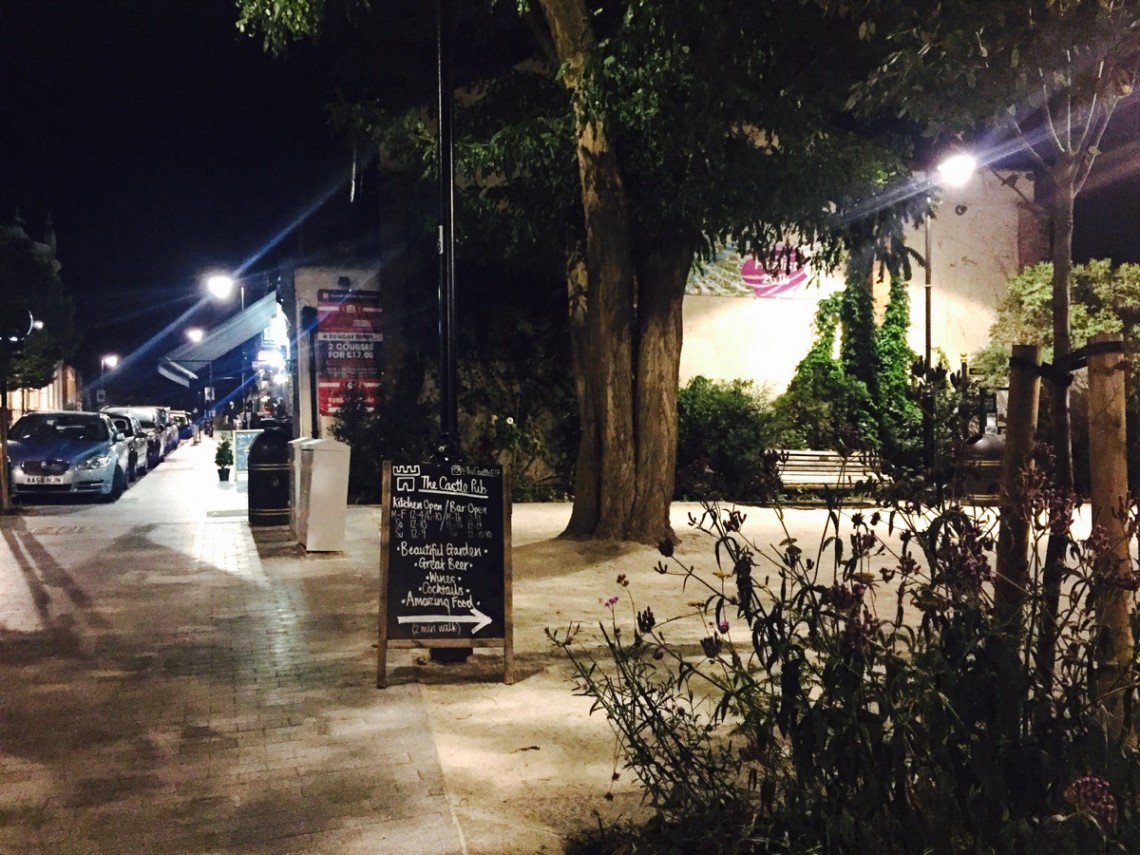 See where else we went at the weekend with my new series of posts tagged WWWATW