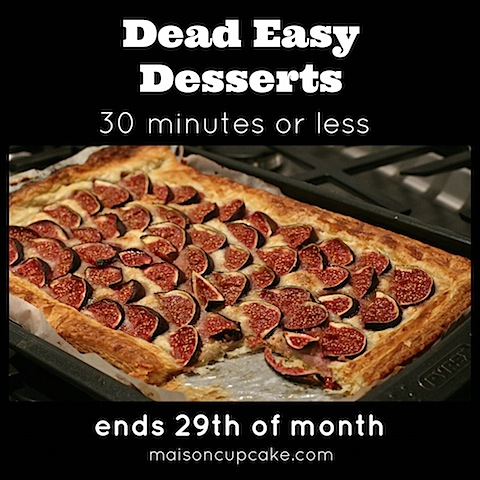 How did it already get to the middle of January?!
I seriously hope the rest of this year doesn't pass at the same speed as the first half of this month or I shall blink and it will be Christmas.
Those holidays seemed to last forever and we've had some technical gremlins keeping us busy behind the scenes since Ted went back to school last week.  And there's no sign of them going away, this round up had to be compiled twice this morning because the original version completely vanished upon publication. So you can imagine how sweary I was feeling when that happened.
But despite software with a mind of its own and hardware that apparently wishes to send me to an early grave, we're  kicking off 2014 with a belated Dead Easy Desserts round up!
If you've not come across it before, it's the event with puds that only take 30 minutes of work to create… we'll also welcome desserts that take up to 30 mins prep time and then rest of time is chilling in fridge etc.
And because I've posted the linky so late, this round will now run until Feb 29th (it's a leap year!)
A reminder of the rules and underneath we've got a line up of December's entries.
How to enter Dead Easy Desserts

When:

Dead Easy Desserts runs from 1st month to 29th with full round ups of all entrants who have mentioned the challenge in their newly published post.*

*I have been lenient – since it's first time around – with entrants who entered old posts without mentioning the challenge but from now on rules are rules… please submit only fresh puds folks and mention the challenge to your readers giving them chance to enter too 😉

How:

Blog any dead easy dessert, pudding or afters (I don't mind what you call it!) that takes 30 minutes or less and display the Dead Easy Desserts badge in the post with a link to that month's announcement.

Short cuts and cook ahead elements are actively encouraged i.e. using sauces, frozen fruit, left over bits and pieces as a component. So long as assembling/the bit where you actually cook it takes under 30 minutes that's fine. Chilling/setting time need not be included within the 30 minutes. Add the URL of your post to the linky below. This a blog hop so feel free to add the code to your own post so your readers can admire the entries received so far.

Nitty gritty:

Please be mindful of copyright, I don't mind if you've adapted something from elsewhere or you made it from scratch. But if you submit something found online or in a book, just tell us where you found it rather than tapping it all out in your post.

One picture from each post submitted will be use in the round up, these pictures may also be shared on social media to spread the word about this event i.e. Pinterest, Google Plus etc etc. If you object to pictures submitted being shared elsewhere then please drop me an email.

I don't mind you submitting your entry elsewhere to other challenges but please be mindful of other events' rules.

I will try to retweet any posts using #deadeasydesserts that @ mention @maisoncupcake
Enjoy your dead easy desserts and thanks to everyone who has been taking part. Now on with the round up from last month….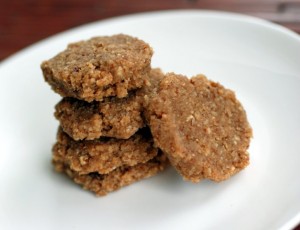 I'm a demon for biscuits and never more so than these pecan shortbread cookies by Tastespace.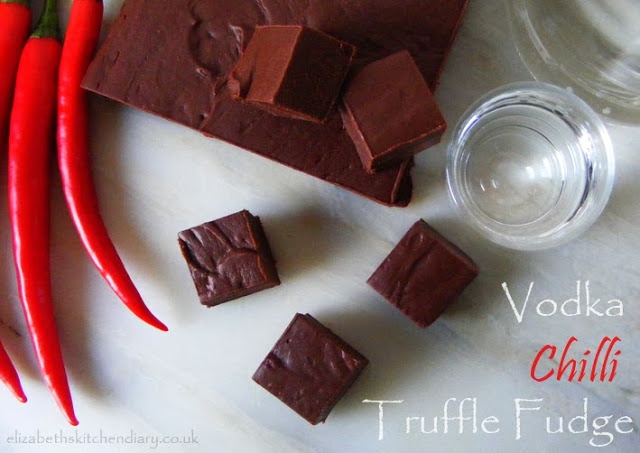 Fudge was also on the menu at Elizabeth's Kitchen Diary – this vodka chilli fudge really is hot stuff!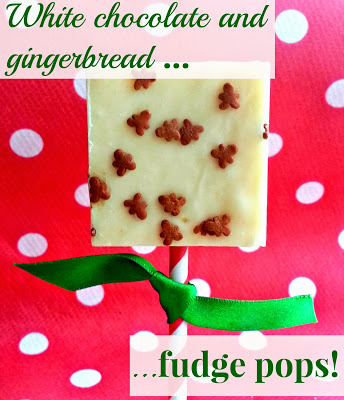 My sugar coated life agrees with me everything tastes better on a stick with these cute little gingerbread fudge pops.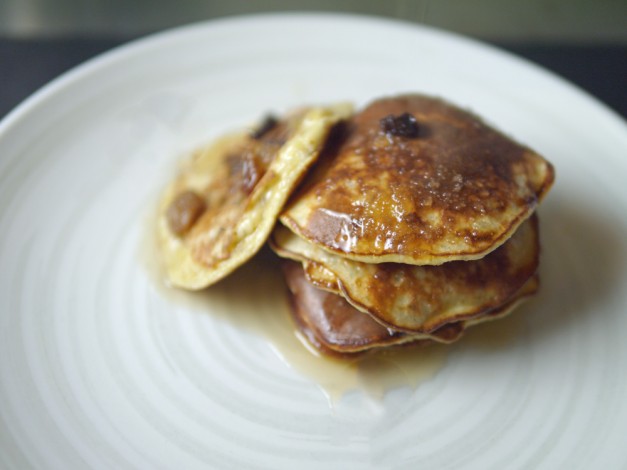 Fiona gets us back on the straight and narrow with her 5:2 banana pancakes.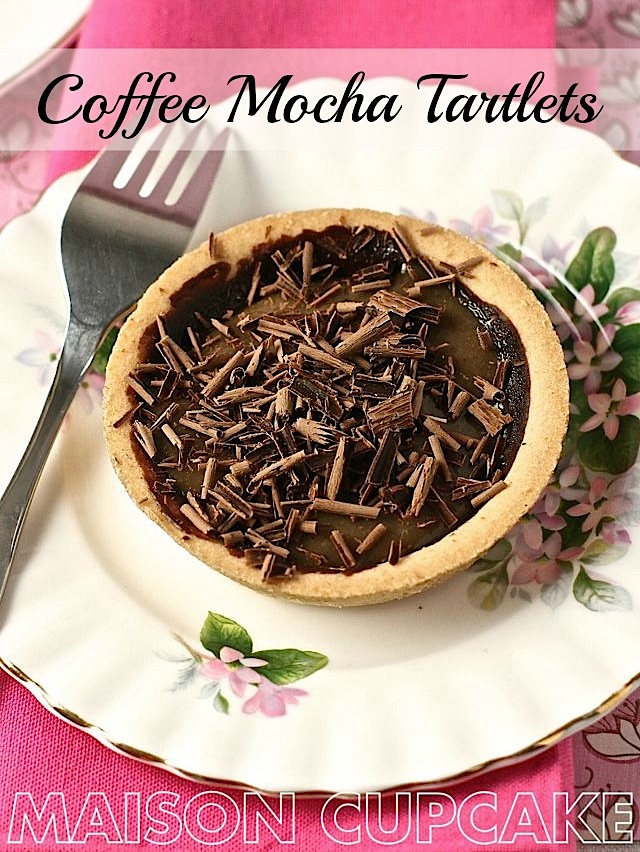 My own mini coffee tartlets whipped up in a flash courtesy of ready made pastry cases.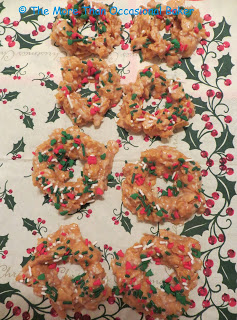 Cute Christmas cornflake wreaths fashioned by The More Than Occasional Baker.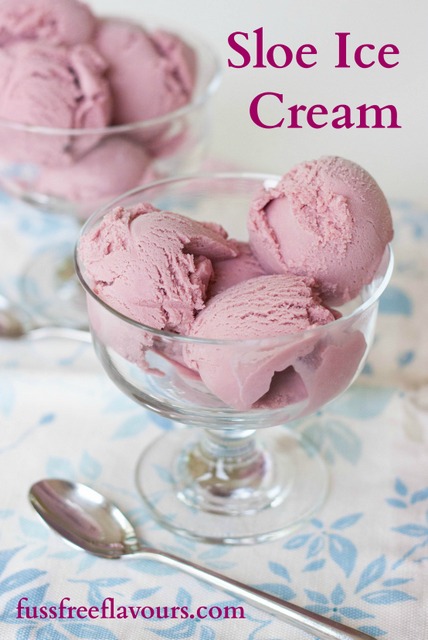 Fuss Free Helen made use of her sloe harvest with some fuss free sloe ice cream.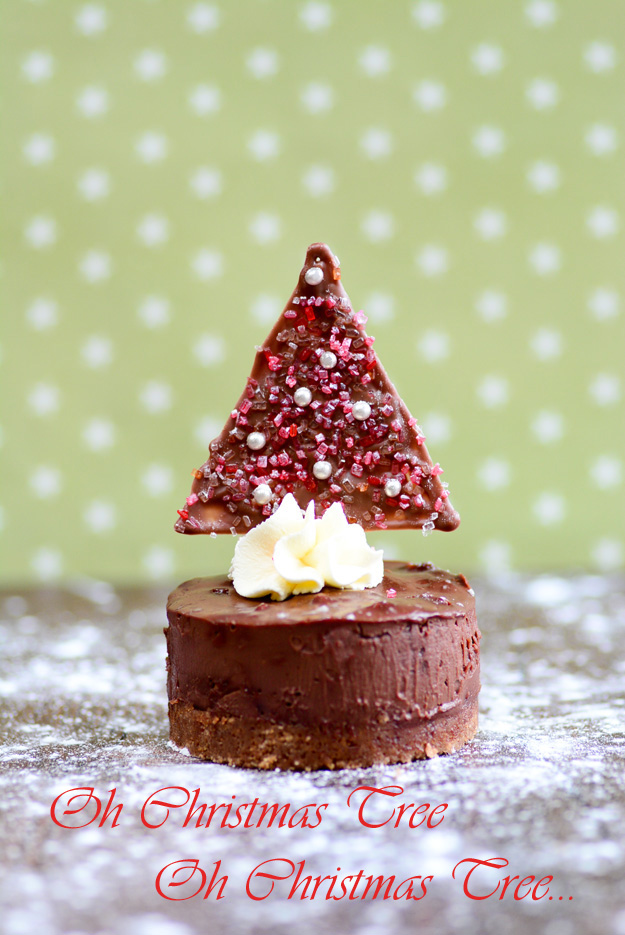 My Golden Pear is a girl after my own heart with this lush Baileys Chocolate Dessert decorated with a tree!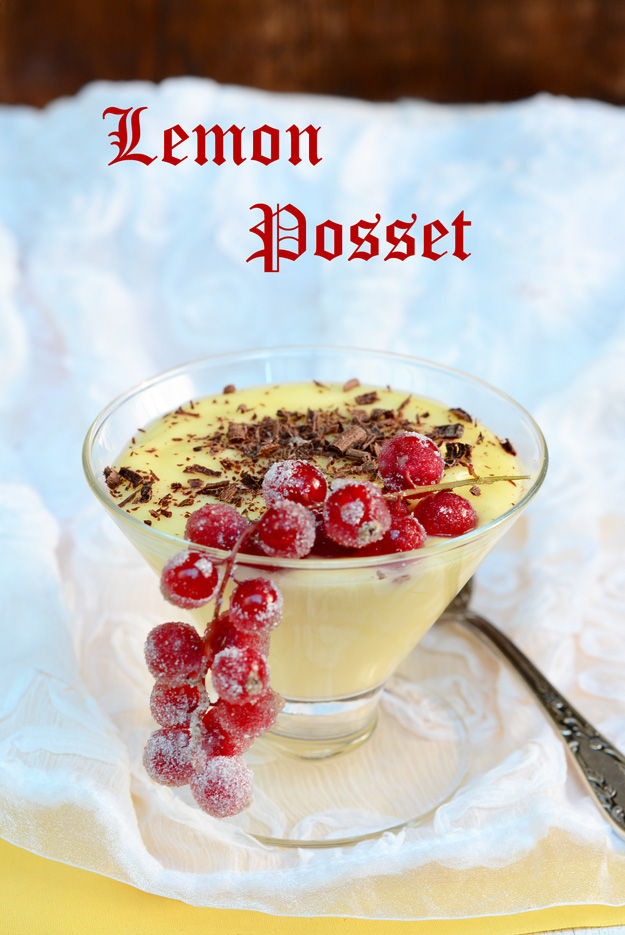 And another festive entry from My Golden Pear with this pretty lemon posset decorated with frosted red currants.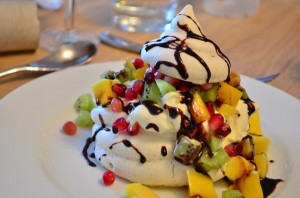 Nazima at Franglais Kitchen made this celebration-worthy tropical fruit pavlova with chocolate, cardamom and orange syrup.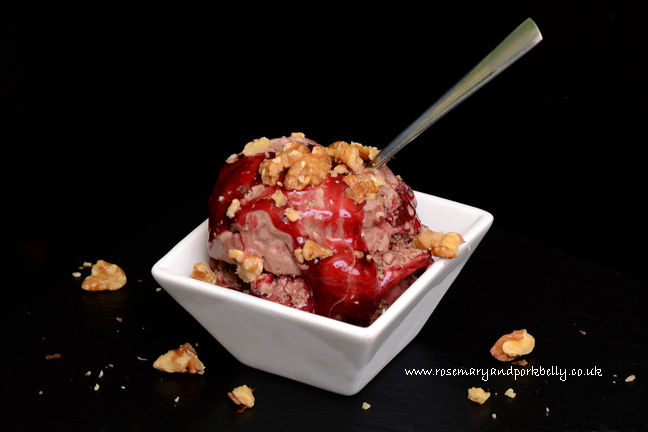 And finally, at first glance in the linky, I was puzzled how Rosemary and Pork Belly constituted a dead easy dessert but in fact it turned out to be the name of the submitting blog who brought us this easy instant ice cream!