My latest recipe championining coffee as a flavour for Aero. Find out more how you can help pick coffee as the new Aero flavour at the foot of this post.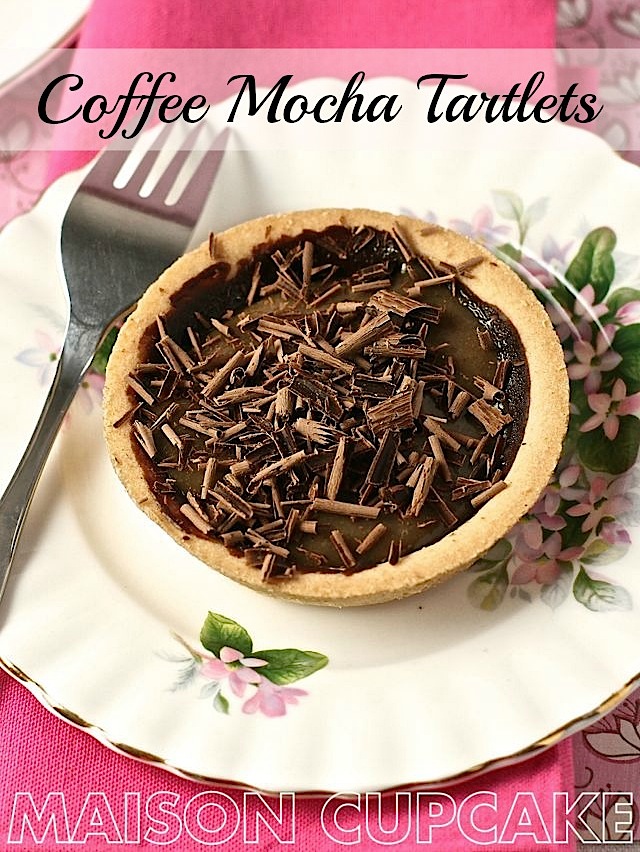 This looks pretty good huh?
Bet you think I slaved over these mini coffee tarts for hours.
Actually it was more like 20 minutes.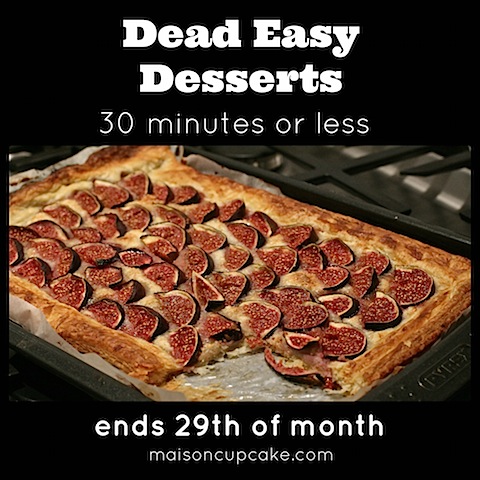 Mini coffee tarts – a dead easy dessert
These mini coffee tarts are my entry to Dead Easy Desserts – my new event for desserts taking 30 minutes or less. If you'd like to take part this month the linky is shown in Dead Easy Desserts 2
The only bit that took any time was making the coffee creme patissiere but this had been defrosted from the freezer – and you can buy chocolate creme patissiere in pouches if you wanted to cheat further.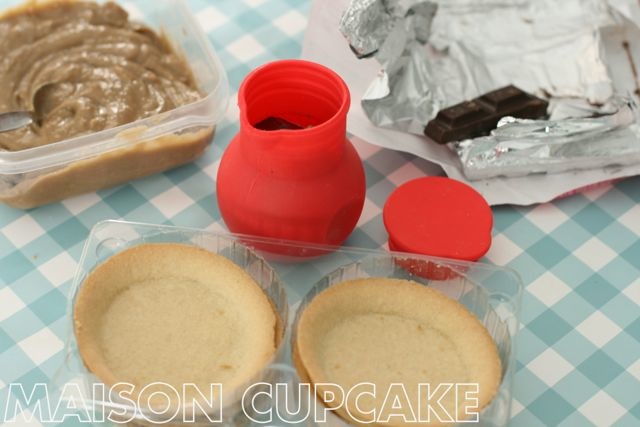 Now I can make pastry.
I've been making pastry since I was 12 (when they used to teach you at school) and these days I don't find making pastry awfully satisfying when you can buy pretty decent pastry on a roll ready made.
Better still, you can have a box of these ready baked pastry cases kept in the cupboard for anytime you need an instant dessert.
I previously used to them to great effect in my white chocolate and raspberry tart back in the summer but here's a darker version for autumn/winter.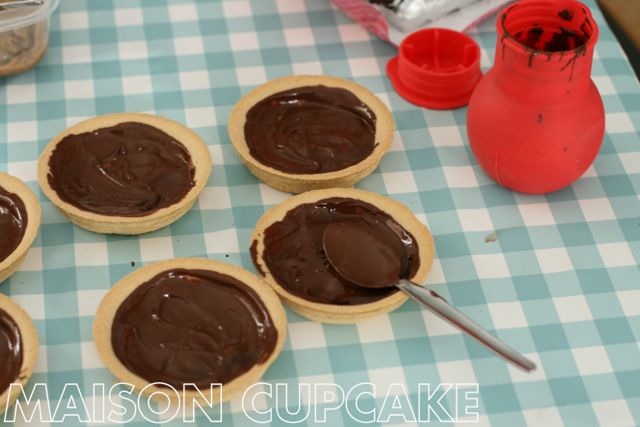 Spread a tablespoon of molten dark chocolate on each pastry base. As well as adding wonderful chocolate flavour, this helps the tarts keep longer in the fridge.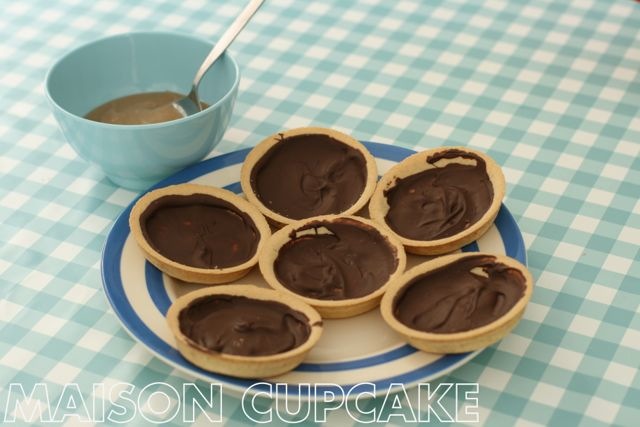 Put the cases in the fridge for ten minutes to help the chocolate harden.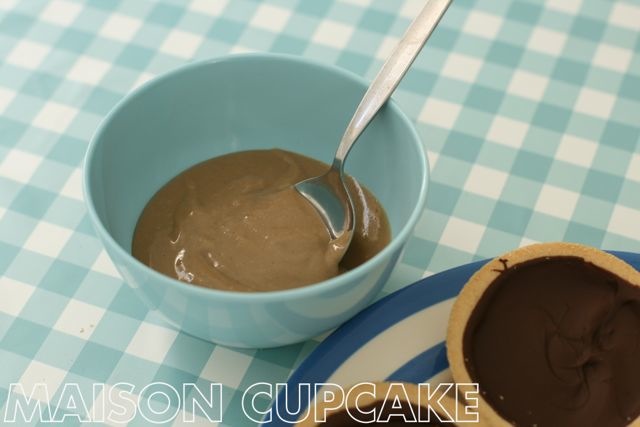 Then spoon over some ready made creme patissiere and some grated dark chocolate. And you're done, mini coffee tarts dessert, ready in 20 minutes.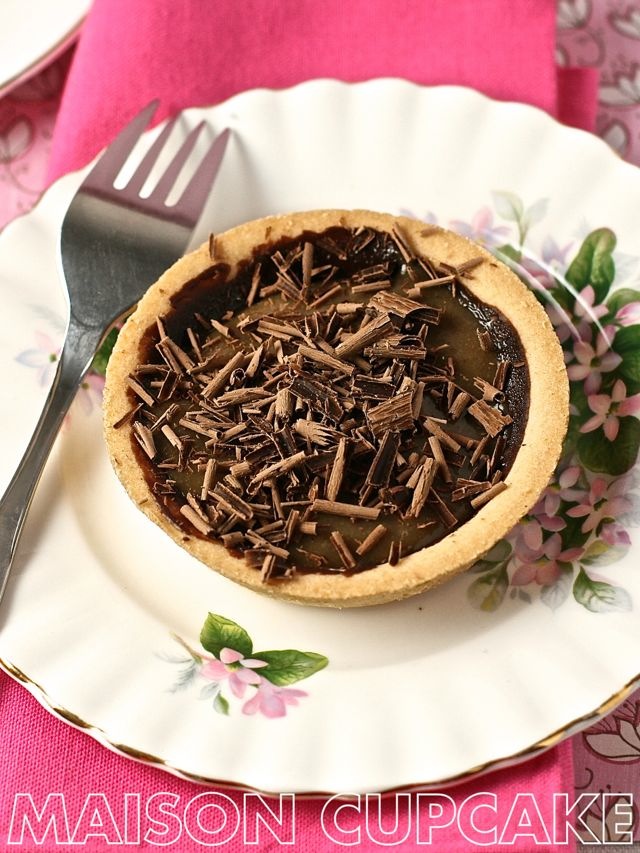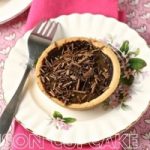 Print Recipe
Mini Coffee Tarts
You can speed this recipe up further by using a pouch of bought creme patissiere from the baking aisle - they usually do chocolate although you might not find coffee flavour.
Instructions
Melt 80g of the dark chocolate in the microwave retaining a few squares to grate over afterwards.

Spread 1 tablespoon of the dark chocolate over each tart case, smooth over the surface to the edges.

Put the chocolate covered cases in the fridge for ten minutes to help them set.

Remove the cases from the fridge and spoon over 1 generous table spoon of creme patissiere and swirl round with a spoon to look even.

Grate over the remaining dark chocolate. You can serve them immediately but they're best chilled for an hour to be eaten nice and cold. They'll keep in the fridge for 3 days.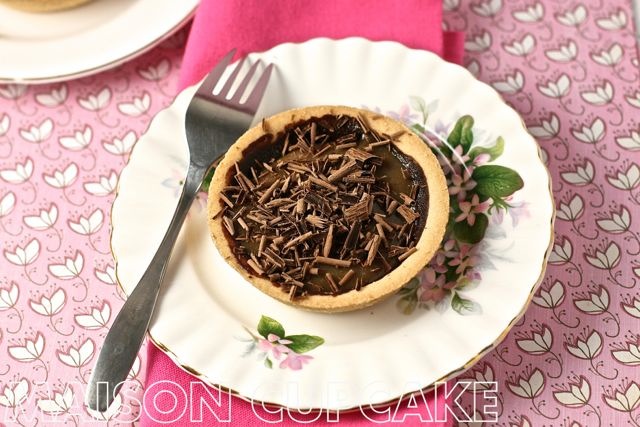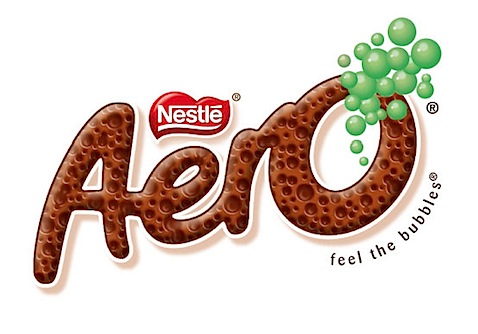 If you love Aero you might be interested to know that they are currently holding a vote on Facebook to help choose their next new flavour.
The results will be announced in January with the new flavour available in March. Find out more at the Aero Facebook App on the Aero Facebook page.

Post and promotion of Aero Facebook app commissioned by Aero for a fee.