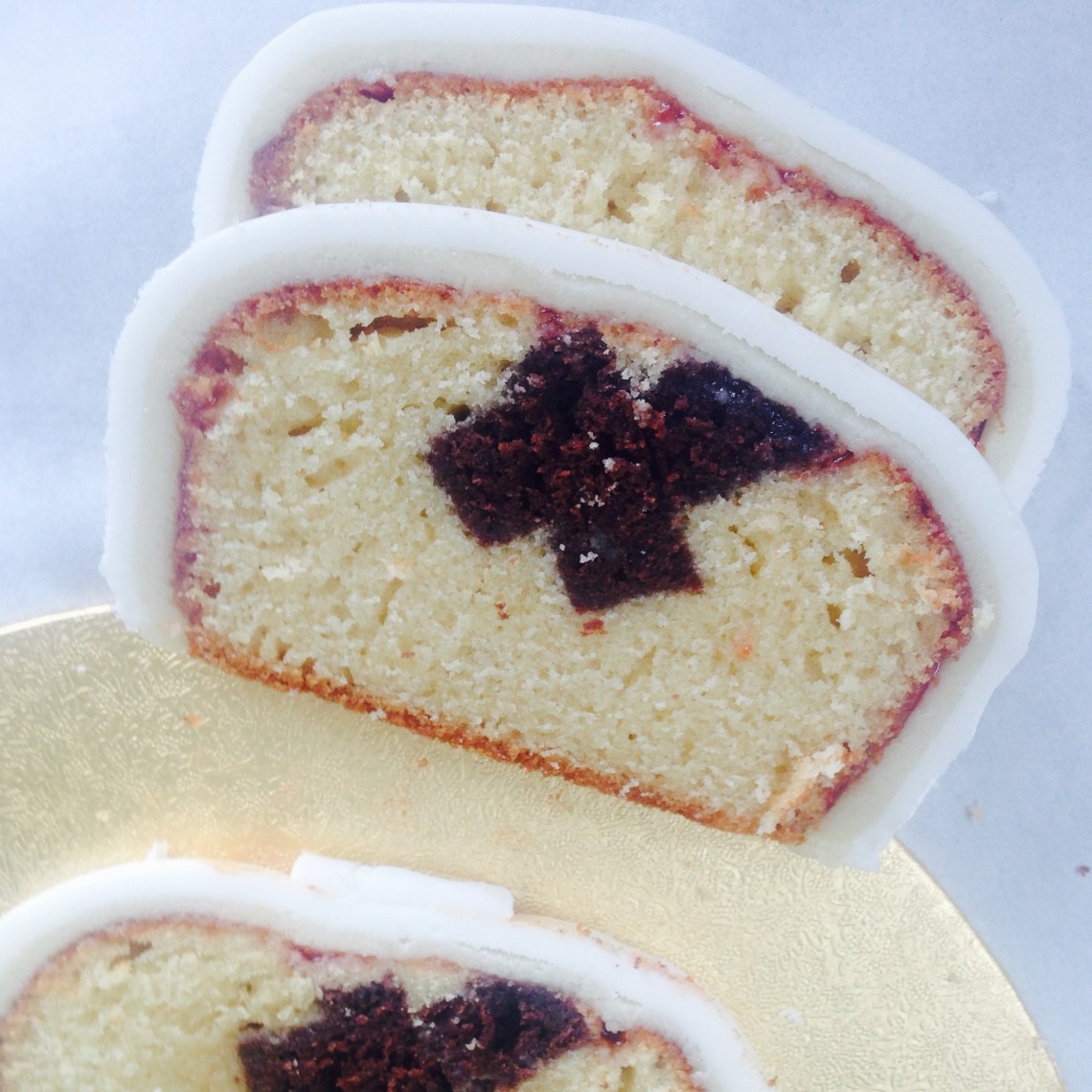 My nearly nine year old son Ted has been undergoing preparations for his first communion over the past six months. The big day was two weeks ago and I made a suitably ecclesiastical cake to celebrate.
Not being one to keep life simple I wanted to try out the hidden surprise inside technique and aimed to get a chocolate sponge crucifix element neatly in the centre of the cake.
Well I'm not sure if being Ascension Day had anything to do with this (most likely not) but the sponge crucifix shape rose through the vanilla sponge cake and caused much amusement when we sliced it open. The effect was enhanced by my use of strawberry jam to stick the chocolate pieces together meaning it oozed out of the slices.
I am told that a Madeira style sponge renders this floating movement less likely to happen although without experimentation not sure whether both components should be Madeira sponge or not. Watch this space for further experiments.
Other than the apparition inside this was a standard vanilla sponge cake covered with marzipan and icing. Being pushed for time I decorated it ultra simply using gold lustre liquid and some gold leaf I'd had stashed away waiting for a special occasion.
Don't ask me whether you can eat the gold leaf. I have no idea. Google it if you need to know. We kept our sugar paste sacred heart as a little souvenir!
Have you baked a cake with a surprise inside?
This week's Bake of the Week entries follow the recipe.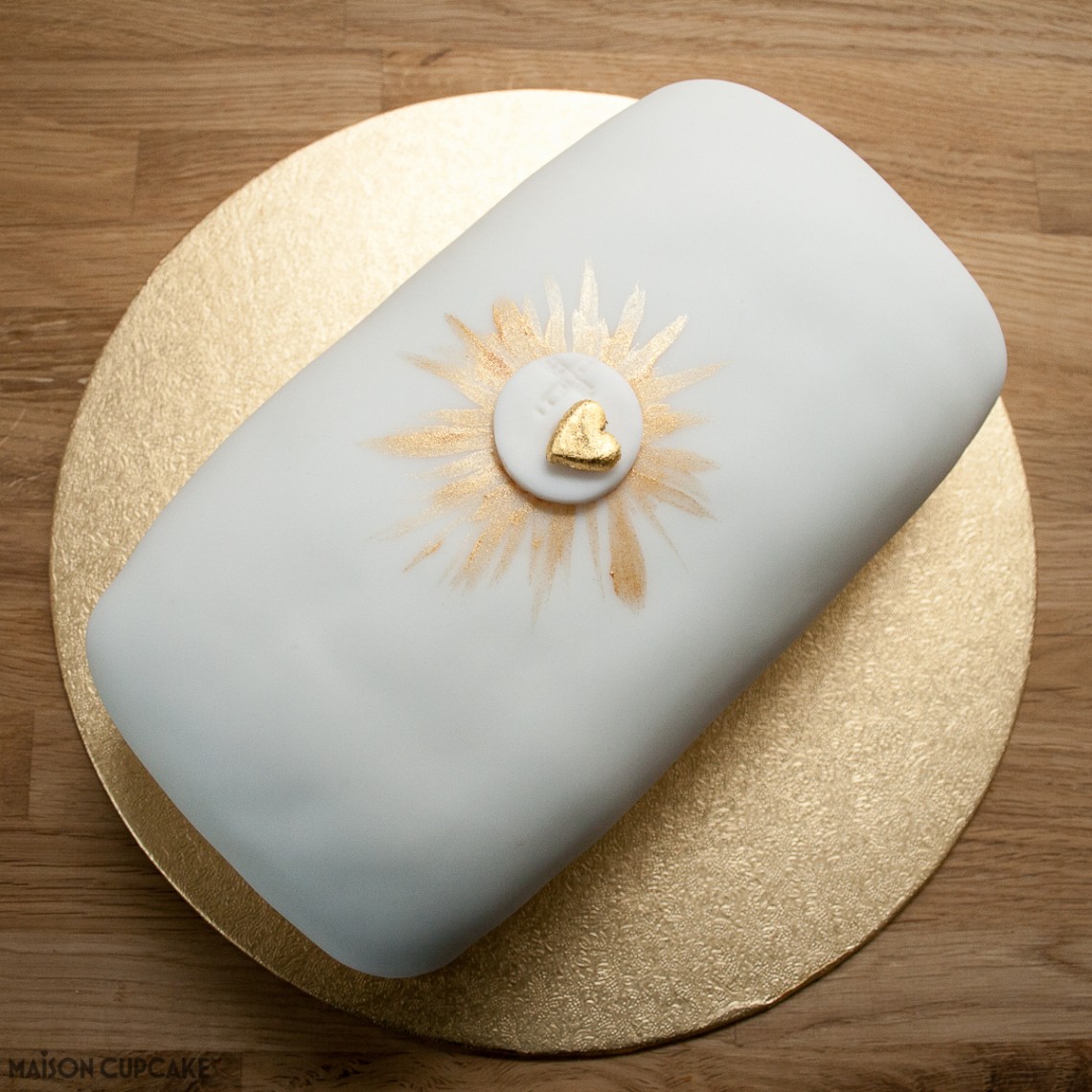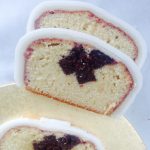 Print Recipe
First Communion Cake with Surprise Inside
A simple first communion cake with a surprise chocolate crucifix shape hidden inside.
Ingredients
<em>for the chocolate sponge</em>

180

g

softened butter

180

g

caster sugar

3

large eggs

150

g

self raising flour

30

g

cocoa powder

<em>for the chocolate sponge</em>

180

g

softened butter

180

g

caster sugar

3

large eggs

180

g

self raising flour

1

tsp

vanilla extract

<em>for the covering and decoration</em>

500

g

white sugarpaste

500

g

marzipan

Jam or apricot glaze to stick icings down.

edible gold lustre liquid

cake gold leaf decoration

small amount of royal icing

see instructions
Instructions
First for the chocolate sponge, beat the butter and sugar together until soft and fluffy.

Beat in the eggs and then fold in the flour and cocoa powder.

Bake the sponge mix in a swiss roll tin approx 25 x 15cm for around 15 minutes. Beware of over cooking. Remove from the oven and allow to cool.

Meanwhile mix the vanilla batter ingredients. When the chocolate cake is cool, trim long chocolate oblongs to make the cross shape through the cake. You'll need pieces around 2 x 2cm, 2 x 3cm and 2 x 4cm (each the same length as your loaf tin)

Line a medium loaf tin with paper and spoon vanilla batter into the bottom. Lay the smallest chocolate sponge length on the bottom, then the widest one then the last one positioned vertically. Fill the remaining vanilla batter around the pieces.

Bake for around 30 minutes. If the top is getting overdone you might want to cover the loaf tin with foil for the last half of the bake time.

Remove the cooked loaf cake from the oven and place on a rack to cool.

When the cake is cooled, roll out the marzipan to 5mm thickness and large enough to cover the cake. Paint the cake with melted jam (a few seconds in the microwave will achieve this) and drape over the marzipan layer. Repeat with the white sugarpaste.

For the host decoration cut a small circle out of white sugarpaste. Paint a sun ray effect onto the middle of the cake and stick the white circle on top. Use a sugarcraft tool to make cross marks. Cut out a tiny white sugarpaste heart and cover with gold leaf. Stick down with a blob of icing (a tablespoon of royal icing powder mixed with scant drops of water will be plenty).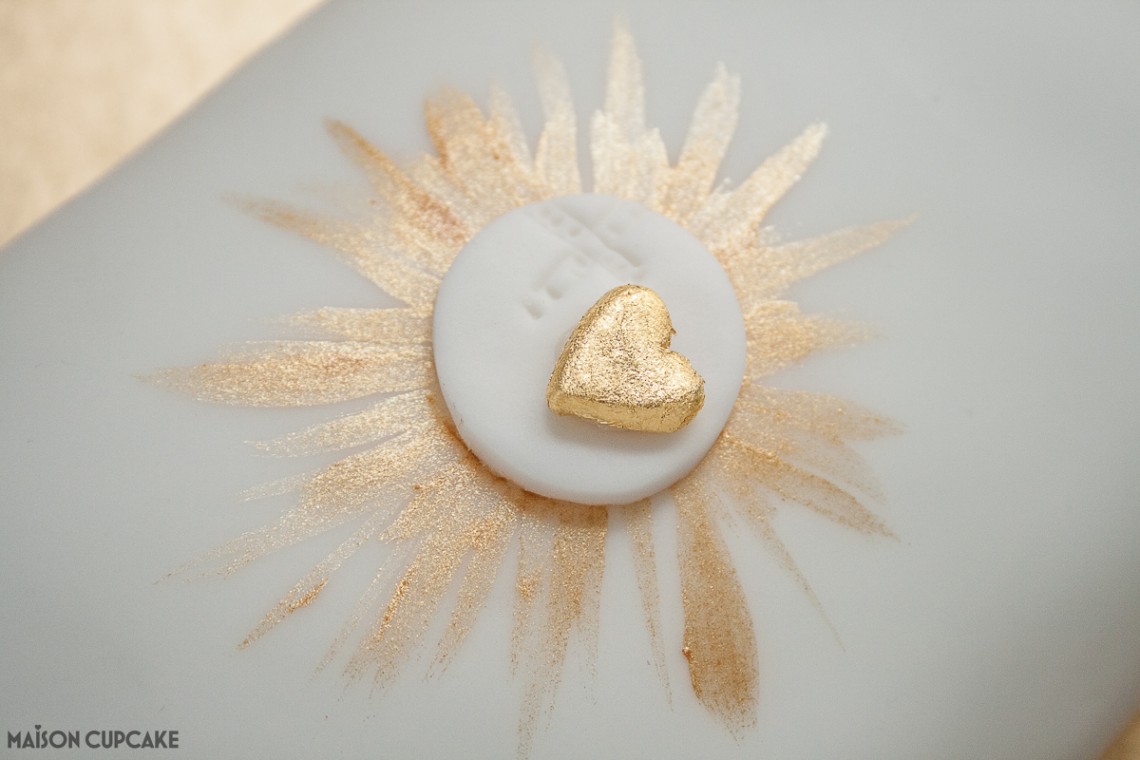 Bake of the Week entries from May 17th to 23rd
Thank you everyone for their Bake of the Week entries last week. If you would like to submit your bake this week, the linky widget is below. For everyone who takes part myself and co-host do lots of social sharing on Twitter, Pinterest, Yummly etc.
Helen will be rounding up entries next Tuesday at Casa Costello before handing back to me in two weeks' time.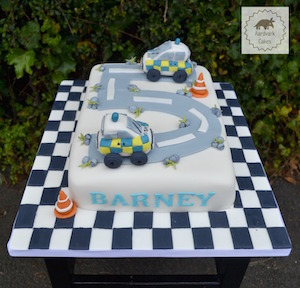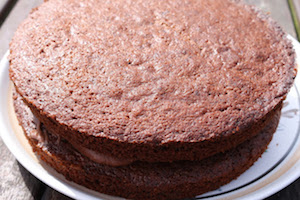 Police Car Birthday Cake by Casa Costello
Chocolate Layer Cake by Jibber Jabber UK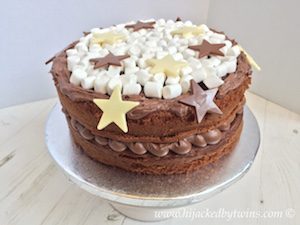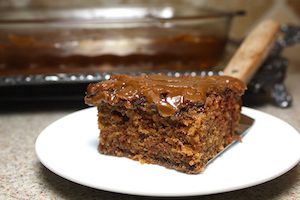 Celebration Chocolate Cake by Hijacked by Twins
Aunt Ree's Chocolate Cake by Don't Sweat the Recipe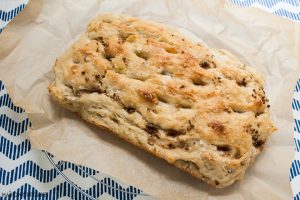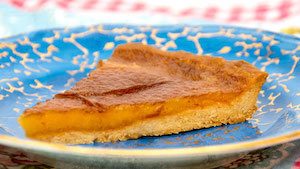 Focaccia in a stand mixer by Maison Cupcake
Norfolk Treacle Tart by Coffee and Vanilla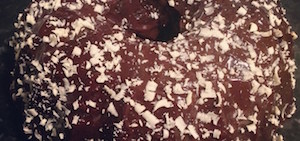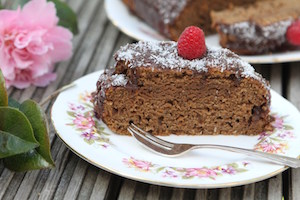 Chocolate and soured cream bundt cake by Baked to Imperfection
Sweet Potato Chocolate Cake by Mummy Mishaps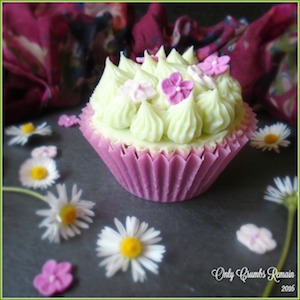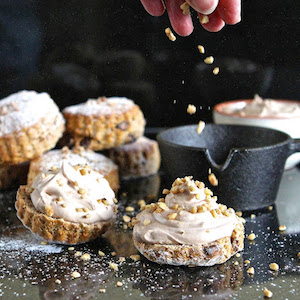 Mint choc chip daisy cupcakes by Only Crumbs Remain
Gluten Free Chocolate Chip Scones by Gluten Free Alchemist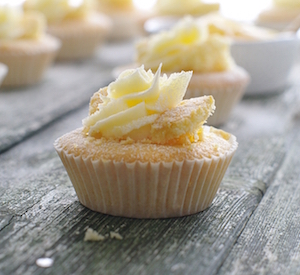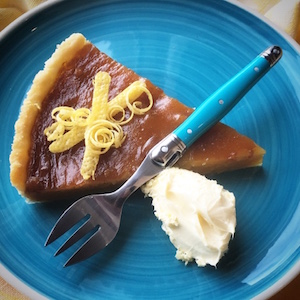 Lemon Curd Cupcakes by Coriander Queen
Treacle Tart by Foodie Quine
Enter this week's Bake of the Week
Loading InLinkz ...