Still a few mince pies knocking about after Christmas? Use up left over mince pies and save a taste of Christmas with this mince pie ice cream recipe.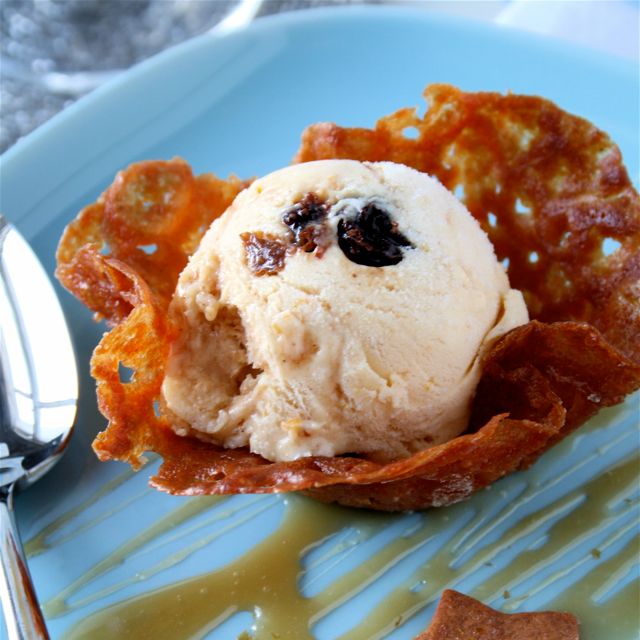 There will be quinoa, there will be tofu and there will be beansprouts. But not today.
It's very early January and you've probably got a fridge full of holiday ingredients knocking about. Left over mince pies in a tin, half a jar of mince meat. A nice big ham cooked in Coca Cola in the Crockpot, half a pack of vacuum packed chestnuts, the remains of the cheeseboard. Well I'm here to give you some ideas what to do with them. And not a turkey curry in sight.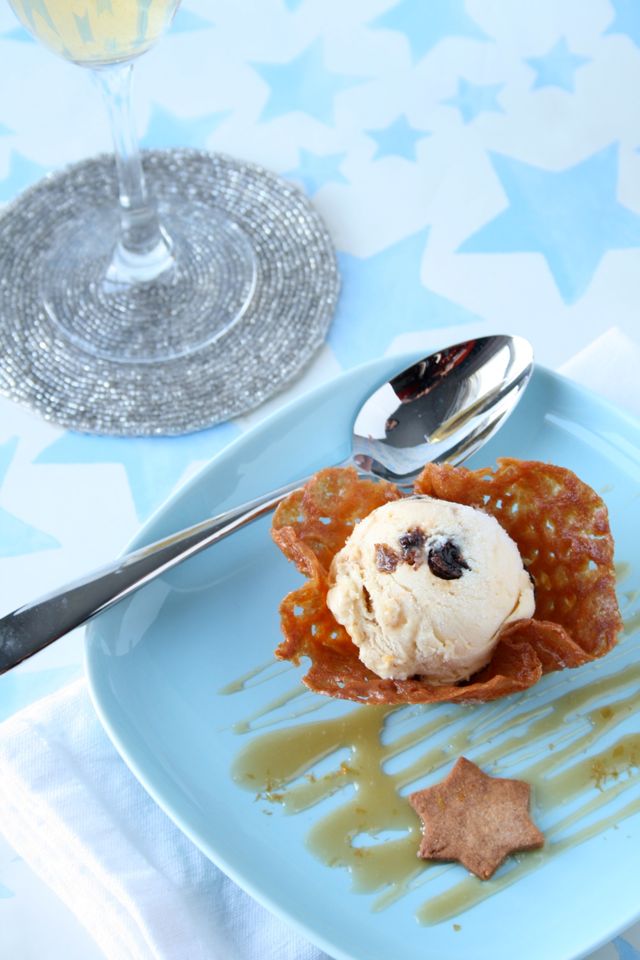 Use up left over mince pies in mince pie ice cream
My first suggestion is to use up left over mince pies by making this mince pie ice cream recipe. It's a classic vanilla ice cream with the addition of crumbled left over mince pies and a dash of brandy if you please.
I have used a simple Kenwood ice cream maker with a freezable bowl. It was a gift a few years ago.  Making around 750ml of ice cream per batch my Kenwood ice cream maker has served me very well. It's definitely a gadget I use and I never understand people who say their ice cream makers rot at the back of cupboards unused and unloved. Making your own ice cream is very easy and very satisfying. I keep my freezable bowl in the freezer at all times so I'm as ready to go as I would be with a more expensive ice cream maker.
Adding brandy to this ice cream is not essential however a glug of booze does improve the scoop-ability of home made ice cream.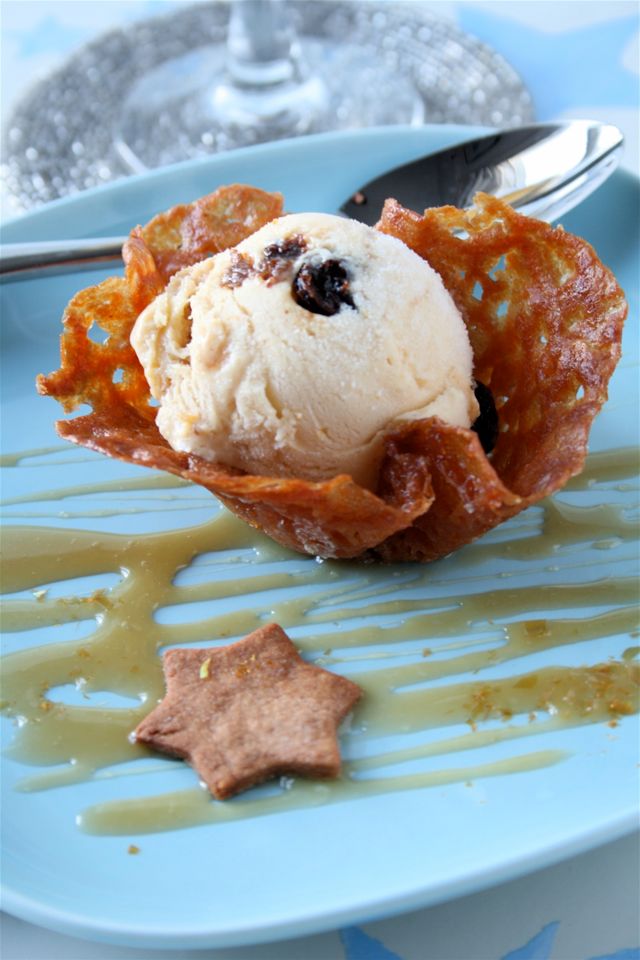 Mince Pie Ice Cream recipe
Author:
Prep time:
Total time:
You will also need an ice cream maker. The sort with a bowl you put in the freezer.
Ingredients
500ml single cream
1/2 tsp vanilla extract
6 egg yolks
125g caster sugar
1/2 tsp ground ginger
1/2 tsp ground cinnamon
2 tbsp orange juice
2 left over mince pies, crumbled
50g mincemeat
2 tbsp brandy (optional)
Instructions
Half fill the sink with cold water.
Heat the cream in a medium size saucepan until it's about to come to the boil then turn down. Add the vanilla extract and spices and orange juice.
In another pan, whisk the egg yolks with the sugar until thick and creamy. Stir in the cream mixture beating all the while and then returning to a low to moderate heat. Stir continuously for 8-10 minutes.
Stand the pan in the sink of cold water and continue to stir vigorously.
When it is cold, churn in an ice cream maker for around 45 minutes.
Finally tip your ice cream into a tub for freezing. Before placing in the freezer, stir in the crumbled mince pies and mincemeat with a spoon, spreading the fruit throughout the whole of the ice cream. Also at this point, if you are adding brandy, stir that in now.
Freeze for at least several hours before serving.
Notes
Some booze added to homemade ice cream does make it awfully easier to scoop out later! [br][br]If you don't have any left over mince pies you could use up just mincemeat on its own (around 100g).