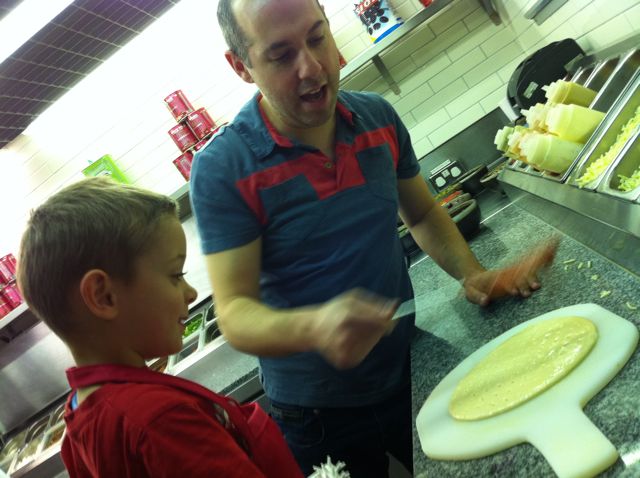 Ted and I recently attended a pizza making morning hosted by Nick Coffer of My Daddy Cooks taking place at Fire & Stone in Covent Garden. It was to celebrate the publication of the new My Daddy Cooks
book.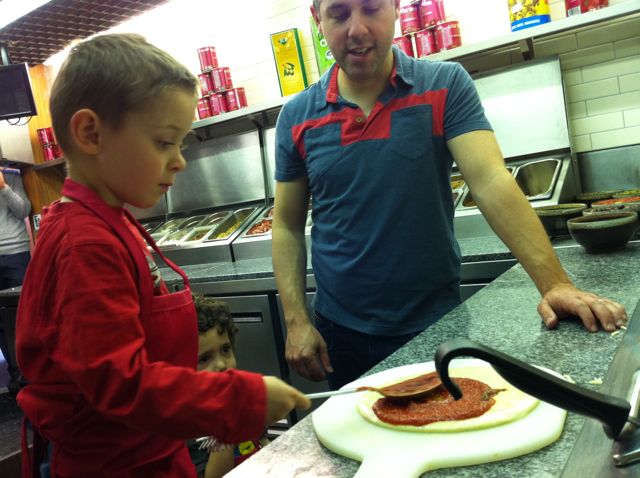 As you can see Ted was perfectly at home in a professional kitchen – although he did spurn the little white chef's hats that most of the other children were wearing. I like this picture above as you can see Archie peeping at what's going on.
Ted had a selection of toppings and could choose what would go on his pizza.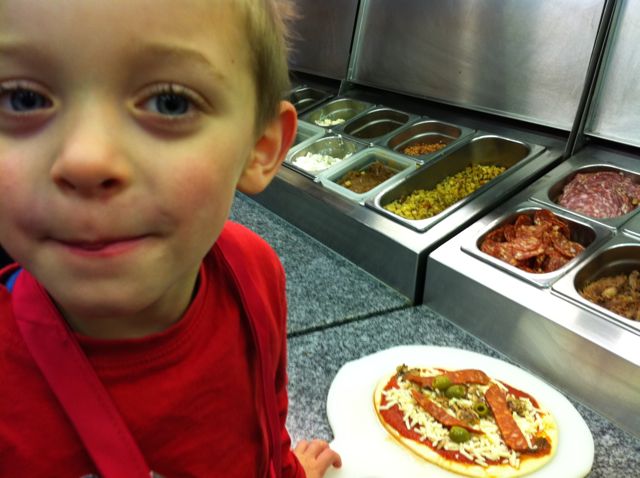 We opted for a triangular arrangement of sausage so we could be sure we were really getting the one Ted had made!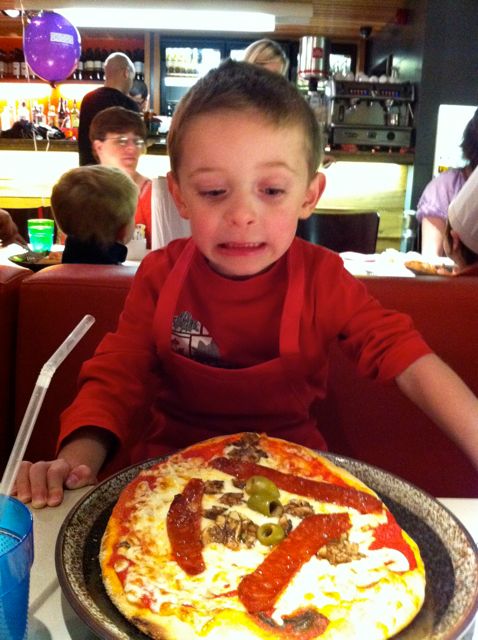 And here it is! I was astounded that someone so tiny could manage to polish off over 50% of this pizza.
We had a lovely time and it was great to meet Nick and Archie in person after so long.
You'll see the first of many (hopefully, assuming you don't all tell me they're terrible) new VIDEO book reviews coming up shortly. I'll be kicking off with my review of My Daddy Cooks
.