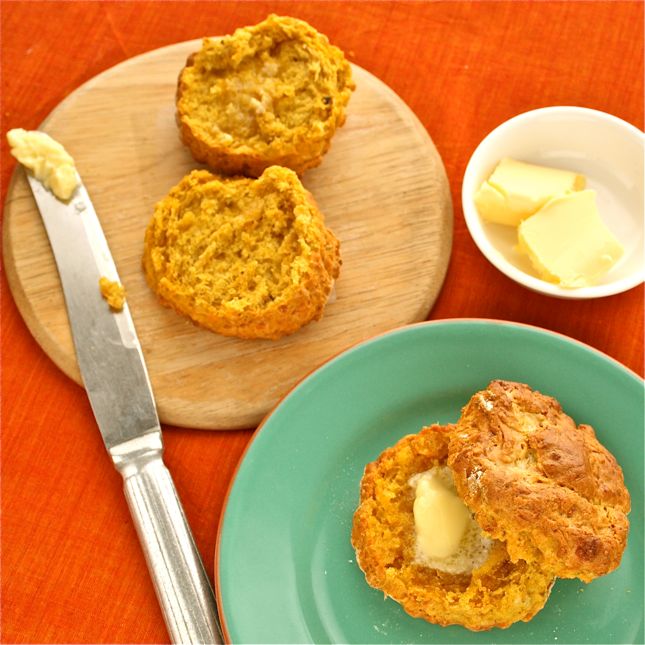 Today is my 200th blog post and I have two teaser announcements to make…
She may not have featured that much on my blog thus far, but if you were to take one look at my cookery book shelf you would be in no doubt who my favourite cookery book writer is; Nigella Lawson.
Maybe ten kilos of eight books, probably two thousand pages of work. That's a lot of recipes, I haven't counted them but assuming each book includes at least 80 recipes (and several of her books feature well over a hundred), she's published WAY over 600 recipes.
It's high time Nigella was celebrated a bit more in the food blogosphere so I've come up with my very own Maison Cupcake event to pay tribute to her. I hope that lots of Nigella loving food bloggers out there will want to join in.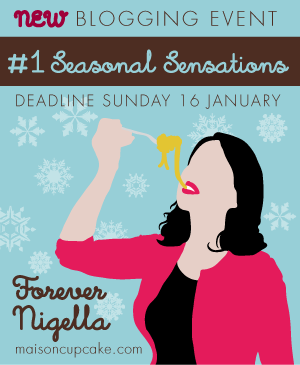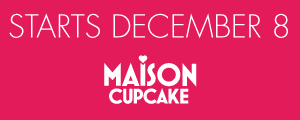 I'm being a terrible tease but you'll have to come back here on December 8th to read what you need to do to take part.
There will be a few easy rules (boo!) and there will be prizes (hurrah!)
In fact, there are going to be a lot of prizes around here this month. Christmas is coming early to Maison Cupcake!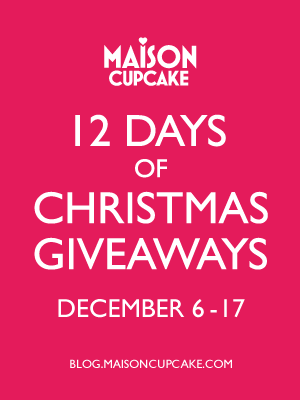 That's right, twelve days of Christmas giveaways right here. I have some very exciting prizes lined up and it's all going to kick off here on Monday 6 December.
But today we're taking it easy, in denial about Christmas for a bit longer with these Nigella pumpkin scones.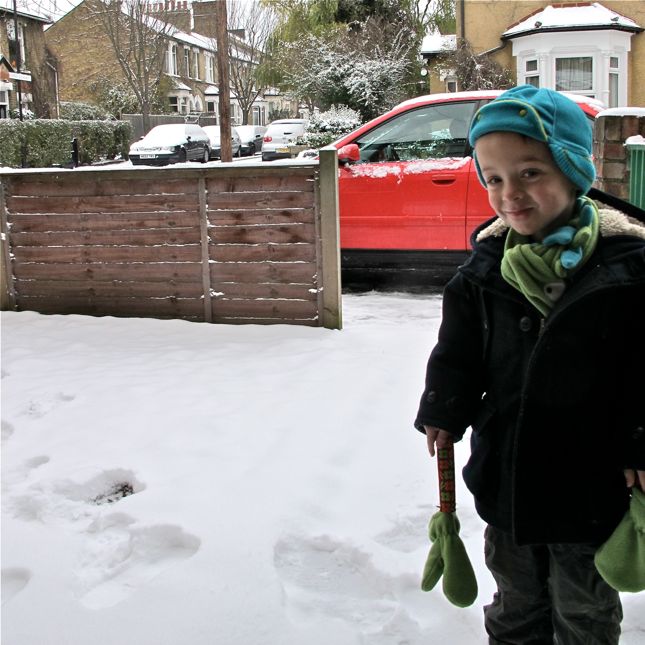 Like Christmas, the snow is something that Ted is really starting to understand this year.
Two days ago he ran to the window saying "It's raining!" and then "It's white rain!"
"What is it Ted?" I asked… then smiling when he replied very innocently, "I'm not sure…!"
Mercifully for me at least, Ted's playing in the snow has been confined to the preschool garden… I am not a fan of the white stuff and being the daughter of a ski instructor, this has been a source of despair to my father as I might have spent years swooshing around the slopes of Courcheval rather than hovering around department store displays of kitchenware.
Taking after his mother, it seems Ted likes looking at snow more than playing with it. (He also loves shopping.)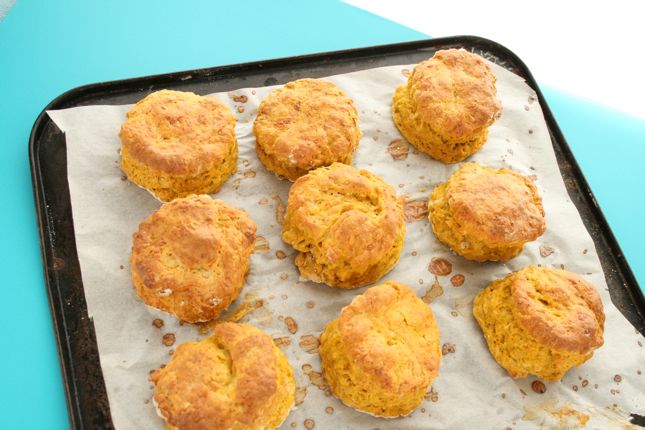 Far more up my street is to warm my hands by the fire, or preferably the oven with some nice cakes or scones baking away.
These pumpkin scones were the first outing of my copy of Nigella's new book "Kitchen" and probably my third or fourth item which I managed to glean out of a single can of Libby's pumpkin puree.
I've not made scones for years and it was even easier than I remembered. These took under 45 minutes from start to finish and in this weather, you'll want to eat them whilst they're warm.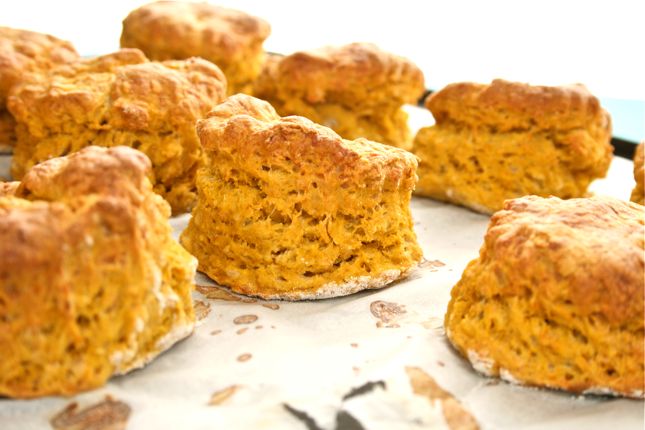 Scones are best on the day they are made but if kept in an airtight tin, a quick 15 seconds in the microwave will send them back to that just out of the oven softness.
So consider these little pumpkin beauties a little teaser for the forthcoming Forever Nigella event. Since they are so perfect for these snow days this week and to spread the Nigella love I am submitting them to Julia Parsons' Snow Day Bake Off at A Slice of Cherry Pie.
These pumpkin scones are featured in Nigella Lawson's "Kitchen: Recipes from the heart of the home" and a version of them appears on Nigella.com here.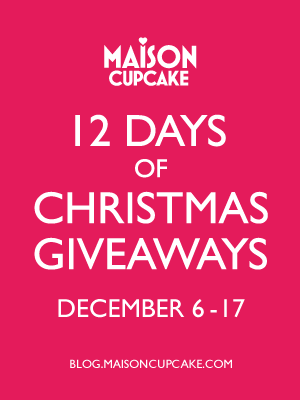 Prizes? Did someone mention prizes? What do you think this is? Christmas?