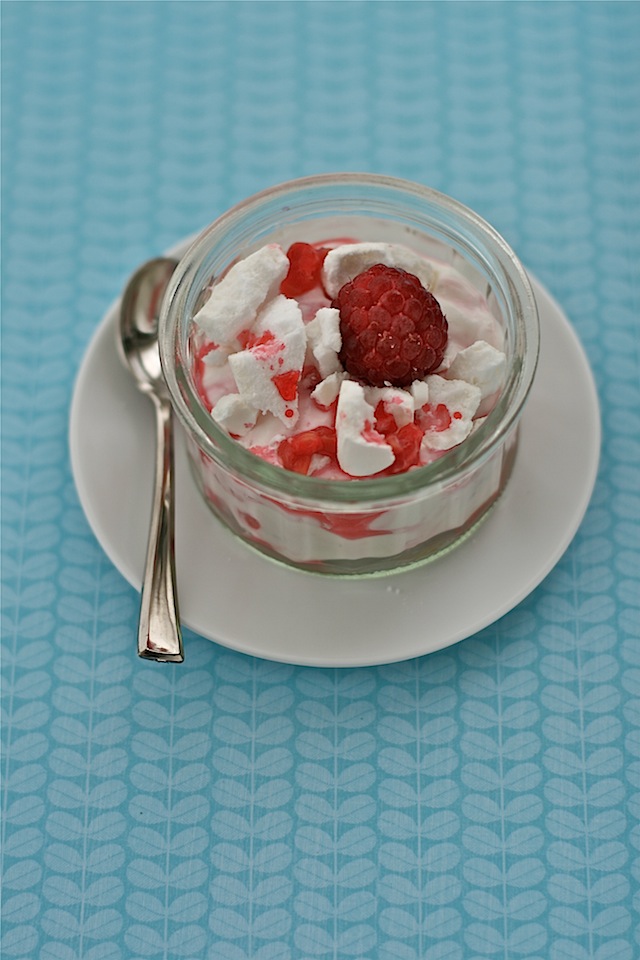 Those little tubs of dry meringues you get in the supermarket can come in very handy. I'll never forget wowing the mums at my son's 1st birthday party by serving them in dishes of strawberries drizzled with molten chocolate. My sleep deprived friends with babies of their own seemed to think I was some kind of culinary genius just by assembling 3 things that taste nice on their own all together.
It's a bit like this raspberry mess. Traditional Eton Mess has proper cream but you get the same effect here just by using naturally fat free quark. If it gets me off the hook of cooking too much for convenience, may I redeem myself by telling you these are home grown raspberries albeit out of the freezer from last year's crop.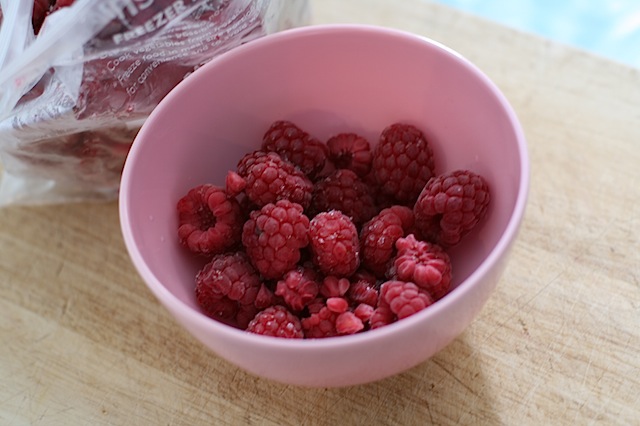 Simply crush some raspberries into some plain quark and decant into dishes. It looks nice to leave a whole raspberry and drizzle red berry juice on top. Then just crush up a mini meringue and serve. You can make them ahead in the fridge but the meringue is best added at the last moment otherwise it dissolves.
Other ways to try this include with strawberries or blackberries. I think some toasted almonds on top would work very well too.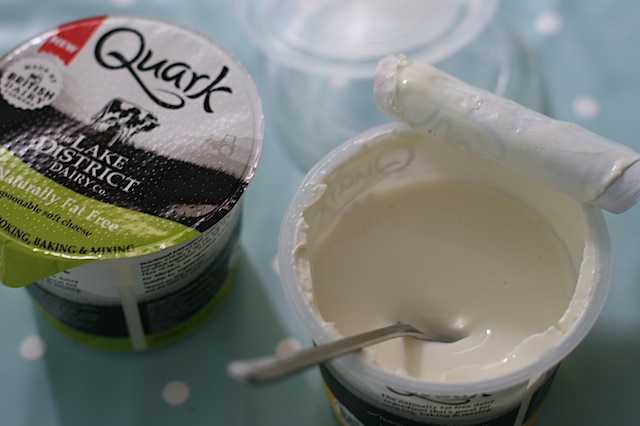 This is one of four recipes I'm publishing this week using Quark, a naturally fat free dairy product. Come back and see the others over the next few days!
Egg free chocolate quark mousse
Lemon "cheesecake" with speculoos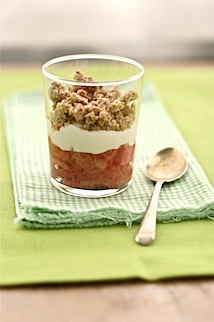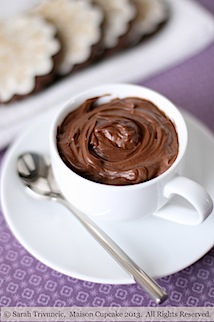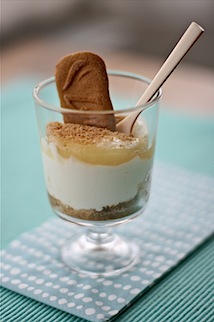 If you like these quark dessert pots then you'll love my Pinterest board "Lovely Things in Jars".
Follow Sarah Trivuncic Maison Cupcake's board Lovely things in Jars on Pinterest.


With thanks to Lake District Dairy Co for quark samples.