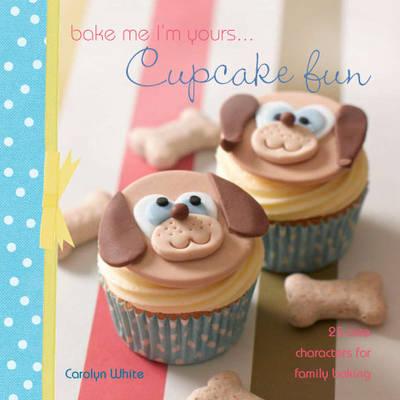 There's a new Bake Me I'm Yours title in town. Following on from my own Sweet Bitesize Bakes comes Bake Me I'm Yours… Cupcake Fun just in time for National Cupcake Week.
Cupcake Fun is Carolyn White's second Bake Me title following on from her successful Cake Pops book. Like all books in the Bake Me series you can expect a quality hardback format with neat graphics and tightly packed content. Over 25 cute projects are spread across four themed chapters: barnyard fun and spaced out for boys, dressing up and fairytales for girls.
All the projects throughout have an endearing cartoon quality, it reminds me a lot of the famous "Hello Cupcake" book. There's a set of cupcakes for virtually any children's party theme from mermaids to pirates to pop stars and policemen. My favourite section, which will no doubt be shared by my space loving son are the rockets, astronauts, aliens and planets. It's a good job my husband's birthday has happened else he might want them too.
The first fifty pages give you all the cake recipes, toppings and tips to assemble everything. If you've seen my own book it will be a very familiar format to you – I must admit to several moments of thinking "ooh I wish I'd done one of these!" There are many attractive cupcake designs in here and I'm sure many of them will be popping up in magazines over the coming months.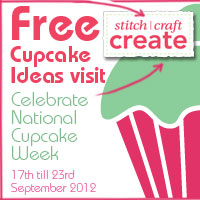 If you can't get your paws on this title in time, to get into the spirit of National Cupcake Week take a walk some other sugary delights coming from former Bake Me books at the brand new Stitch Craft Create website.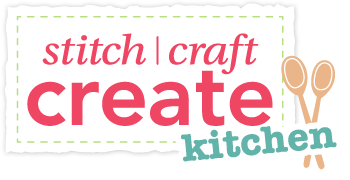 You'll find an online community offering free projects and recipes for crafters, stitchers and bakers. Quick to join in, I have had several Bake Me I'm Yours Sweet Bitesize Bakes recipes featured in the Stitch Craft Create Kitchen.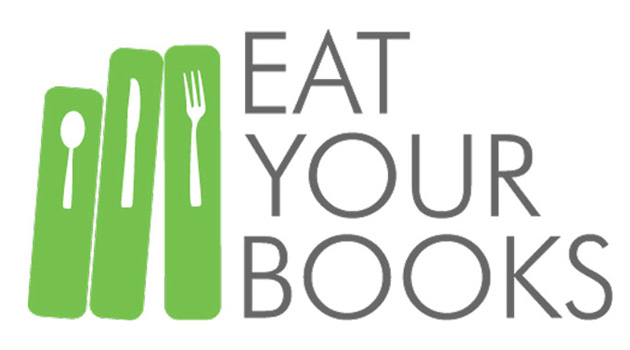 Another place I hope one day to be featured is the incredibly clever and jolly useful Eat Your Books. If you've not yet checked out EYB I strongly urge you too for it can save you endless flicking through cookery books to find that certain something you've got in your head.
The Eat Your Books database has indexed over 700,000 recipes from hundreds of top selling cookery books and magazines. Searching for summer pudding? They'll find you all the summer pudding recipes in whichever titles you've told them are on your shelf. Looking for lemon meringue pie? It's done in just a jiffy.
As well as that, they've started indexing recipes from UK blogs – Fuss Free Flavours and Tinned Tomatoes have been amongst the first from the UK and fingers crossed both my book and my blog will be joining them soon.
There's a free six month membership code in the UKFBA forum so hop along to give it a go.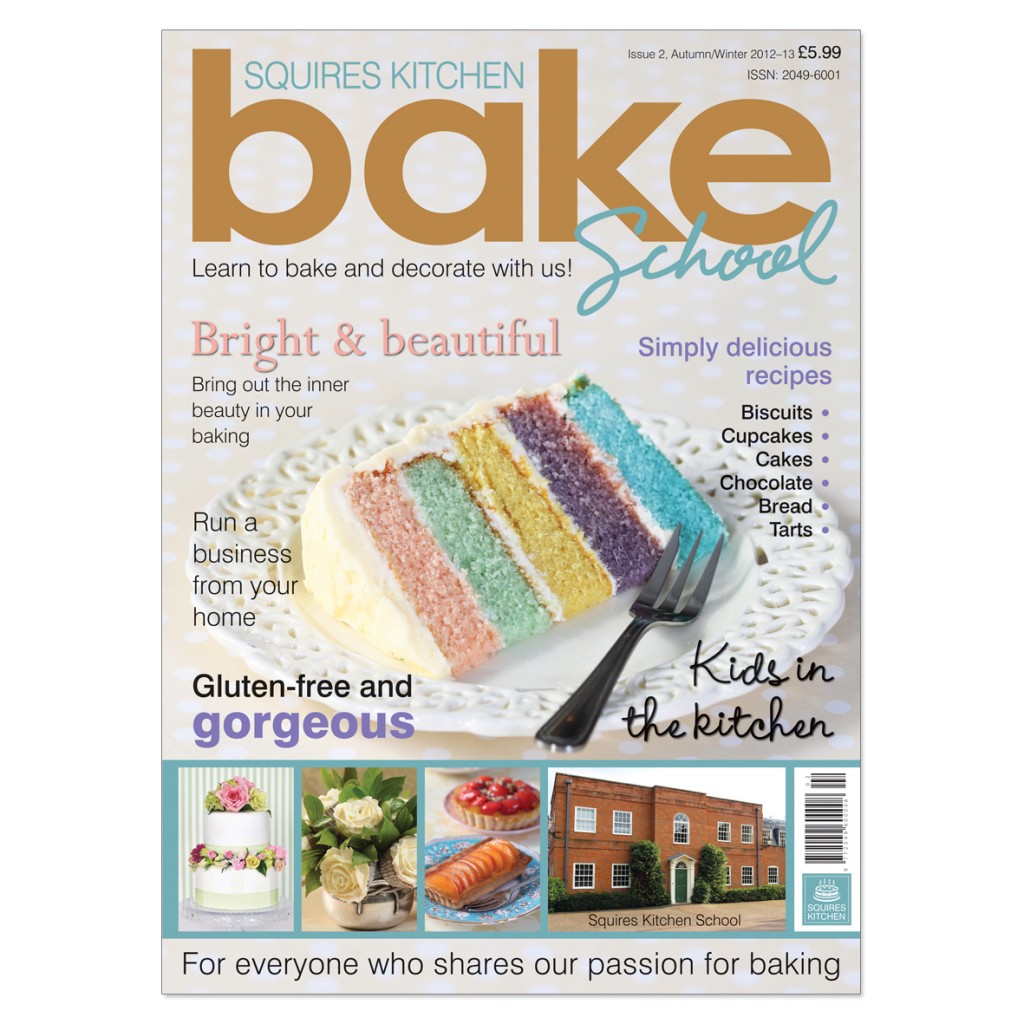 My love of Squires' Kitchen knows no bounds so I'm delighted to hear issue 2 of their gorgeous Bake School magazine is out from September 20th. There's more of a baking focus rather than top end sugarcraft, non professional bakers will find this title more accessible than their other publications. Features in this issue will include decorating cakes and cookies with real flowers, how to make a rainbow layered sponge and expert tips from the Squires Kitchen tutors.
If you're south of the M25 you can visit the Squires Shop at Farnham. (And I'm very envious as it's quite a jaunt from Walthamstow.)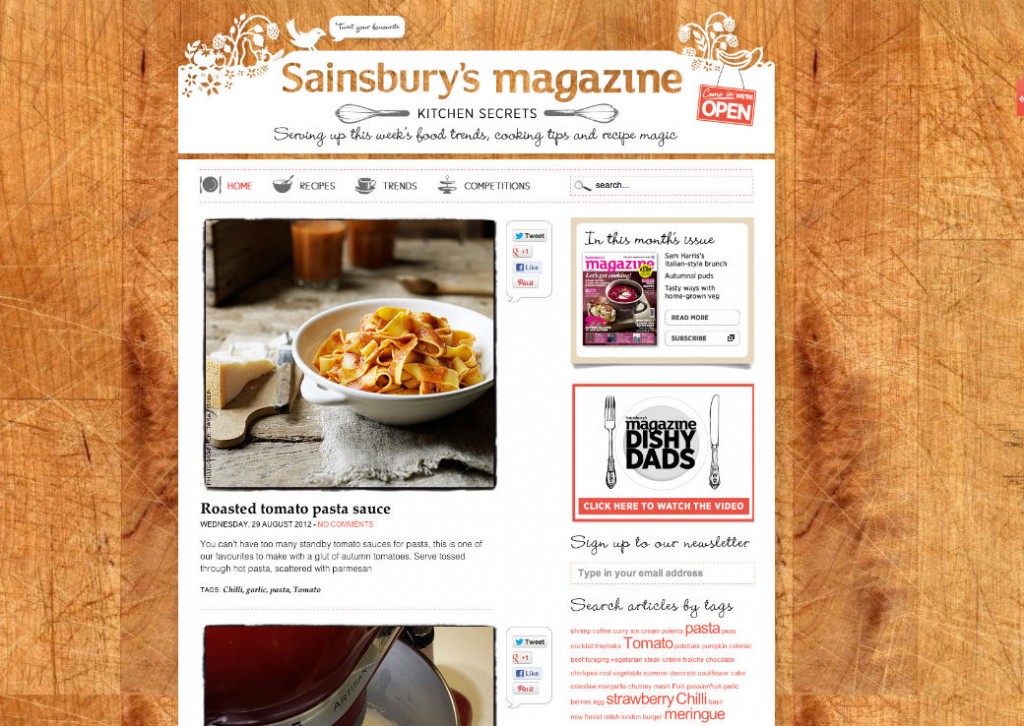 Sainsbury's have launched a blog of their own for all the content they can't squeeze into their magazine. Kitchen Secrets will allow them to share the latest trends with readers instantly rather than the long lead time for the magazine. Think of it as a Sainsbury's "red button" of extra info before the next issue comes out.
The other Sainsbury's high tech development is the integration of Aurasma app interactive content to the print magazine. Wherever you see Aurasma logos on the page you point your smart phone at them and access extra video content. Personally I'd rather see an iPad version of the magazine that incorporated this material. Aurasma works but it seems a bit silly to have your device reliant on the magazine and vice versa for it to work. A quirky feature but doomed to be filed under "can't be bothered".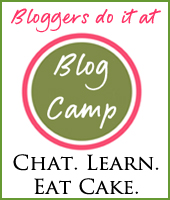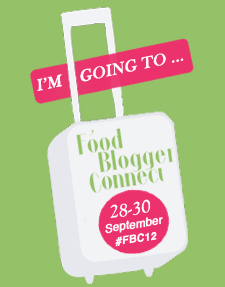 Last week I was fortunate enough to attend my second Blog Camp at the Google campus in central London. It was a free one day event and was booked out within minutes. Add yourself to their mailing list to get a heads up in time for their next event.
And next week I shall be stepping out to Food Blogger Connect 2012 which is being held in the Beaconsfield art gallery at Vauxhall London. I can expect an exhausting three day jamboree of demonstrations, food tasting and geeky blog talk all in the company of some of Europe's most enthusiastic food bloggers. Star speakers this year include Dianne Jacob and Felicity Cloake. Check out my previous experience at FBC 2010 here.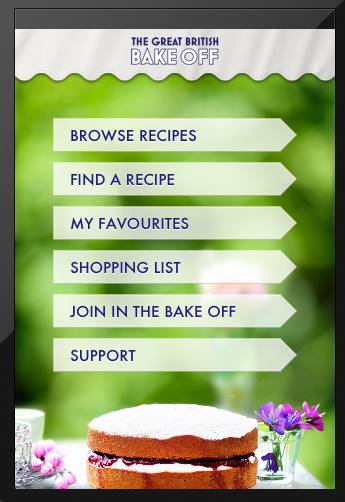 In a puff of icing sugar, The Great British Bake Off is back on our screens. Should you wish to get your fix of the show on a screen you can carry in your pocket, makers of the show Love Productions have brought out the Great British Bake Off iPhone app featuring recipes from the current series.
GBBO is now a huge cash cow for somebody at the top; the annual book release is always a best seller. We now get bake off themed kitchen accessories and the inevitable iPhone apps to match.
Like many cookery apps it features (in my view, pointless) shopping list functions and ability to star your favourites. Content filters can be applied for Mary and Paul's recipes but not individual bakers from the show. Baking from a device the size of a fag packet makes little sense to me, I totally get iPad apps but reading recipes by phone strikes me as an activity for people stuck in a tube carriage rather than dancing round their kitchens. The hands free swipe function doesn't work either.
With the app costing £2.99 you'd be better off spending a tenner on GBBO book mark 3: The Great British Bake Off Showstoppers which overlaps with much content from the app and the show. More correctly termed "Showoff-ers", it's crammed with try hard to impress bakes that you'd be unlikely to find in the average bake sale where we all know carrot cake and lemon drizzle are what people really want. It's a fun companion to the show but one does wonder whether the concept is running out of steam as the classic technical bakes to cover run out and contestants' contributions grow increasingly ambitious.
Xanthe Clay wrote an excellent piece in The Telegraph this week about how she was sick of reality format and celeb chef cookery telly and I must say I thoroughly agree with her. The Bake Off, much as I enjoy it, would be no more than Opportunity Knocks with rolling pins were it not for the two underpinning elements that make it an intelligent show: namely the food history segments and detailed advice from Paul and Mary. Let's not forget that the two masterclass episodes after series two were the ones we all wish we'd kept saved on our Virgin boxes.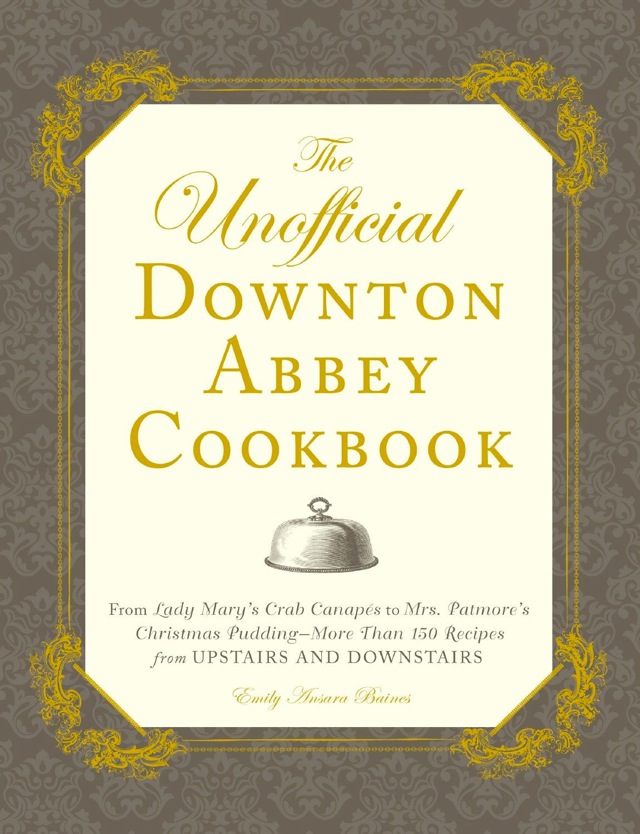 My appetite whetted for food history, I can't wait to get my mitts on the forthcoming "Unofficial Downton Abbey Cookbook". With made up dishes like Mrs Patmore's Christmas pud and Mr Bates' bread and butter Pudding (does it include a metal file one wonders?), we can expect a culinary romp through post-Edwardian excess and downstairs traditional English comfort food. Due out of September 30th, it will no doubt be a Christmas stocking filler for many this year.
The book isn't out yet but the Downton Abbey iPhone app with episode guides, character profiles is. I must confess I'm more likely to sit on the sofa stroking my hands over images of Mr Branson than Paul Hollywood's Iced Fingers.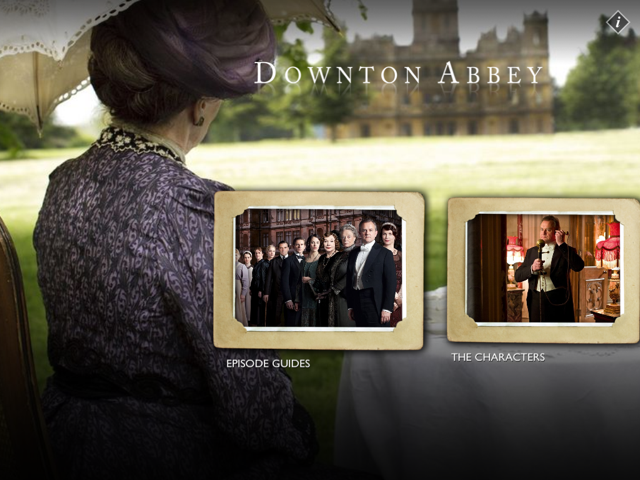 With thanks to FW Media, Eat Your Books, the organisers of Blog Camp and Food Blogger Connect and Love Productions.